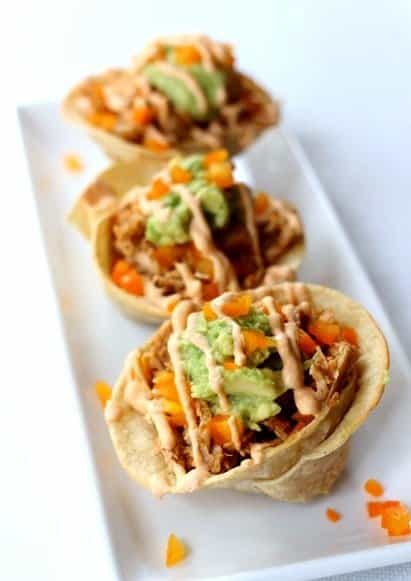 Pumpkin Beer Chicken Tacos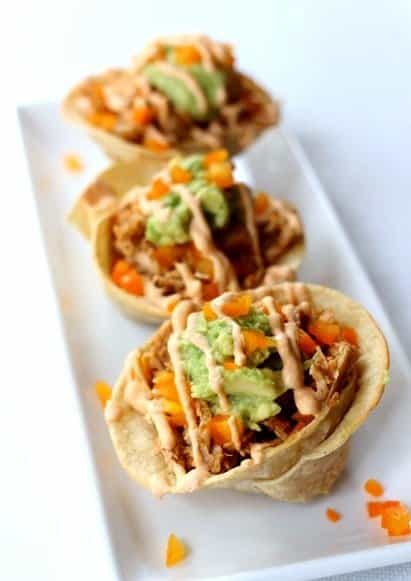 These Pumpkin Beer Chicken Tacos are going to blow you away. Slow cooker chicken simmered for hours in pumpkin beer and pumpkin puree…this is taco heaven.
If you've never had a pumpkin beer before, I really suggest you try one. I tried my first pumpkin beer at the Rogers Park Brew at the Zoo in Rhode Island last month and I couldn't believe how good it was.
So when I got home you know I had to go and get myself a few packs of this pumpkin ale, the brand I picked up was Saranac, and it's amazing.
Then I signed up to do Taco Week over at Food Fanatic. I was asked to come up with a boozy version of a taco. Me, come up with a booze filled food? I can definitely do that.
And I did – slow cooked shredded chicken in pumpkin beer.
Taco night is always a favorite in my house – I'm sure in most people's houses it is – you can customize your taco with all the toppings you want, make it spicy or less spicy…it's a meal that suits everyone.
These Pumpkin Beer Chicken Tacos are a little different than your average ground beef taco, but I promise it's going to be a family favorite too!
The shredded chicken filling cooks up in your slow cooker which is perfect for a busy week night or for a party when you don't want to be sitting and cooking while your guests are there. The chicken gets simmered for hours in pumpkin beer, pumpkin puree and seasonings until it falls apart and gets loaded up in your taco shell.
I made my own "taco cups" from flour tortillas put in a muffin pan but you don't have to make them yourself – any taco shell will do.
What you do have to do is make the pumpkin sriracha sauce that goes on top. It's so good even the boys were asking for the "special sauce" drizzled on top of their tacos. You might even want to double the sauce because it's pretty good on just about anything.
Get in the Fall spirit and try these Pumpkin Tacos on your next Taco night – and don't forget plenty of extra pumpkin beer for drinking!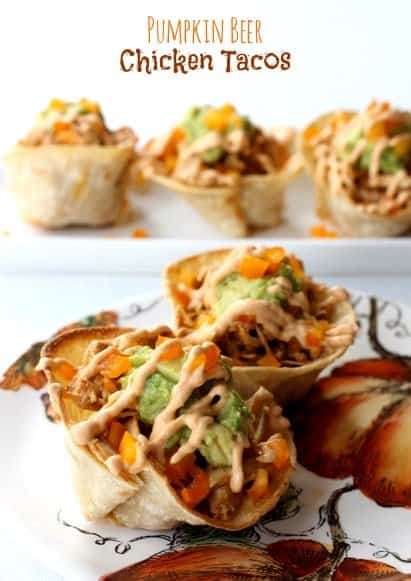 Make sure to click over and check out the full post and recipe over at Food Fanatic, and don't forget to check out some of the other tacos recipes too!