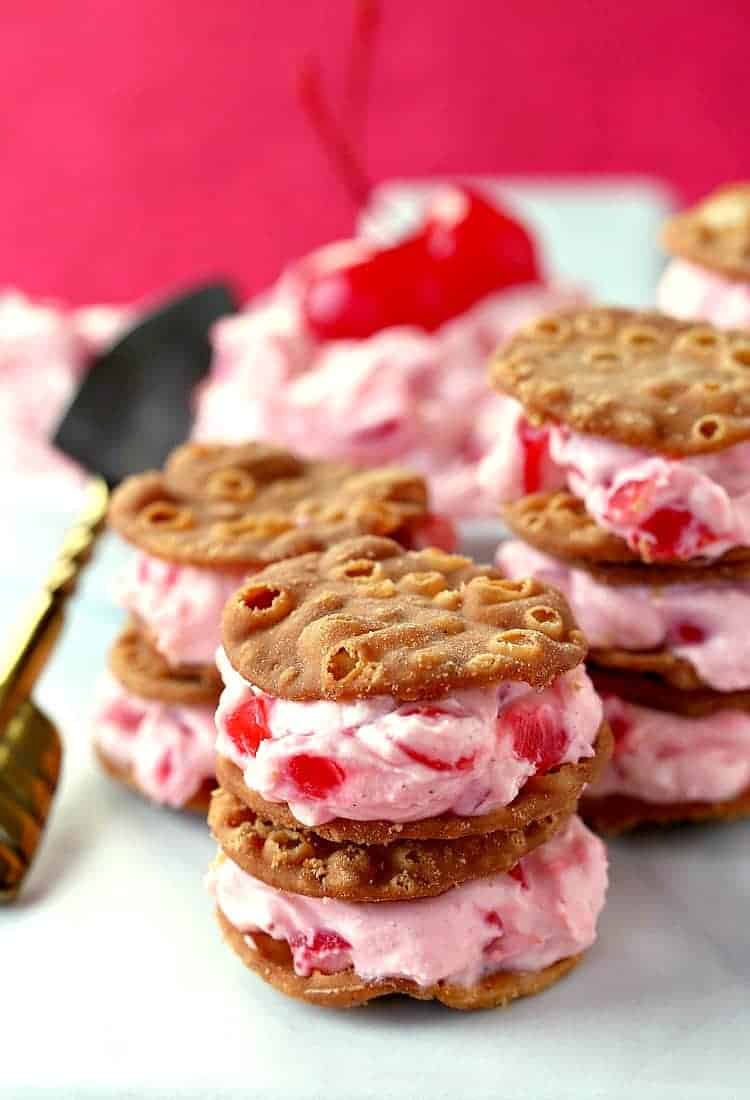 Cherry Cannoli Sandwich Cookies
Try these Cherry Cannoli Sandwich Cookies for Valentine's Day dessert, or any time you need a fast and tasty no bake dessert recipe!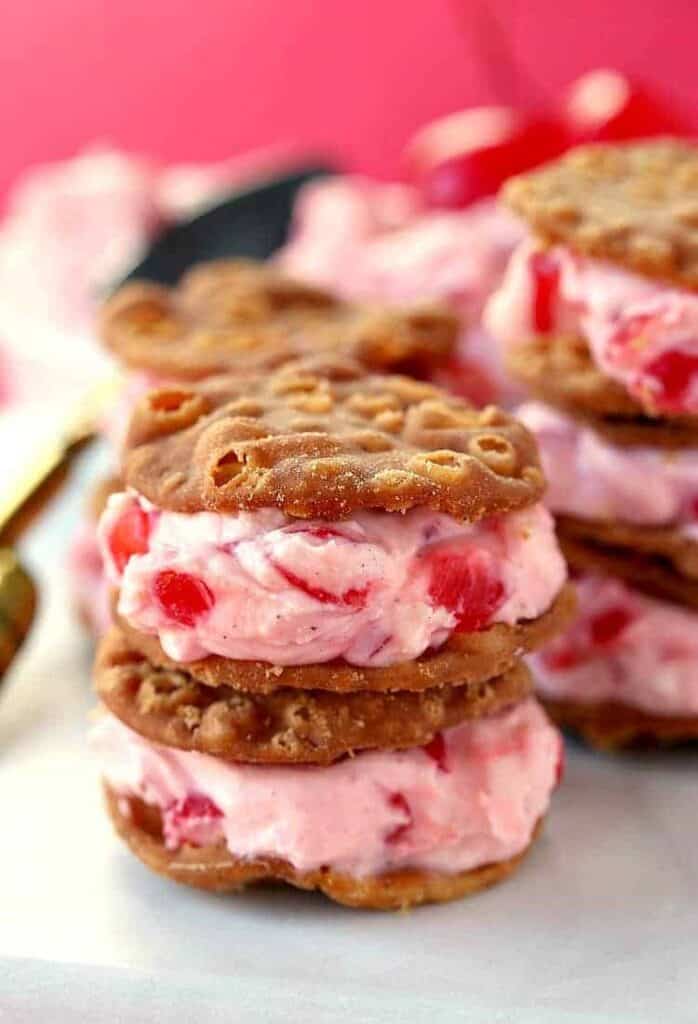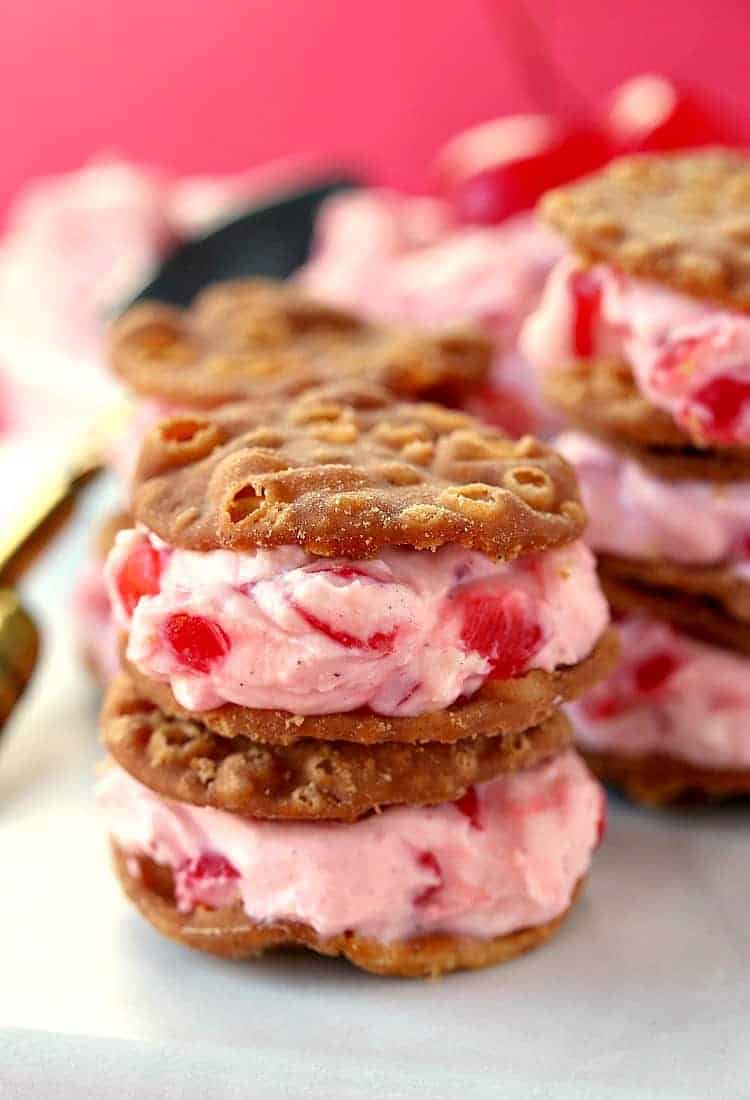 Valentine's Day isn't a huge holiday at our house. It's not that we aren't into being romantic or going out to dinner, it's just that life gets busy and we can't always make it out to dinner on the actual day.
So at the end of the day, we usually end up having dinner at home – with the kids.
When you've been married a long time I guess that's what Valentine's Day is to us, celebrating our whole family with paper cards from the kids and a nice dinner.
A nice dinner that definitely involves champagne and some sort of treat for dessert.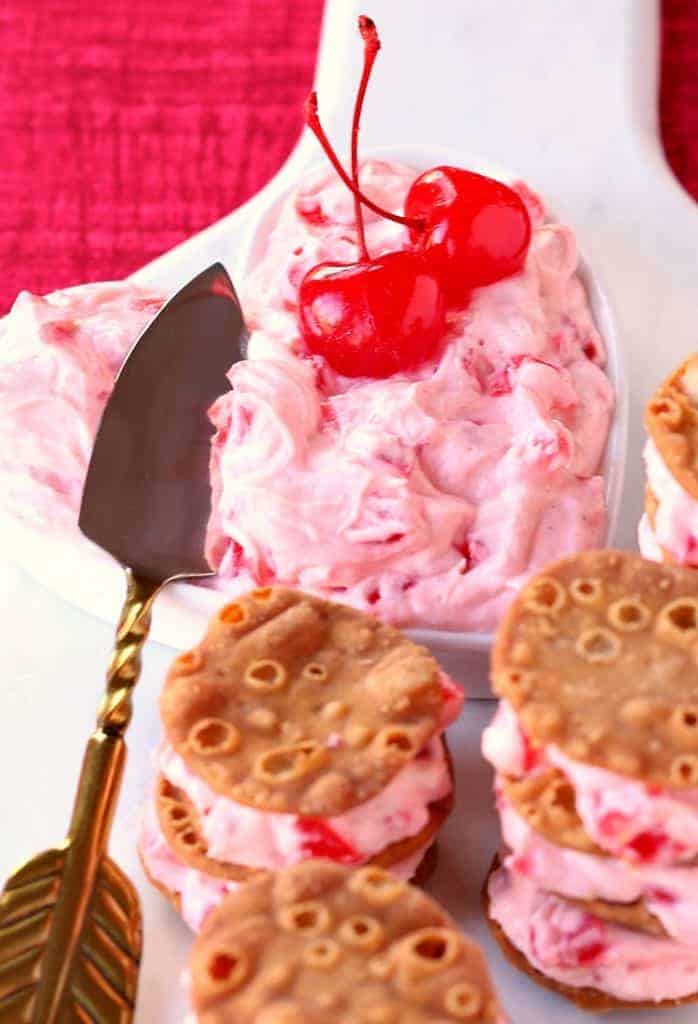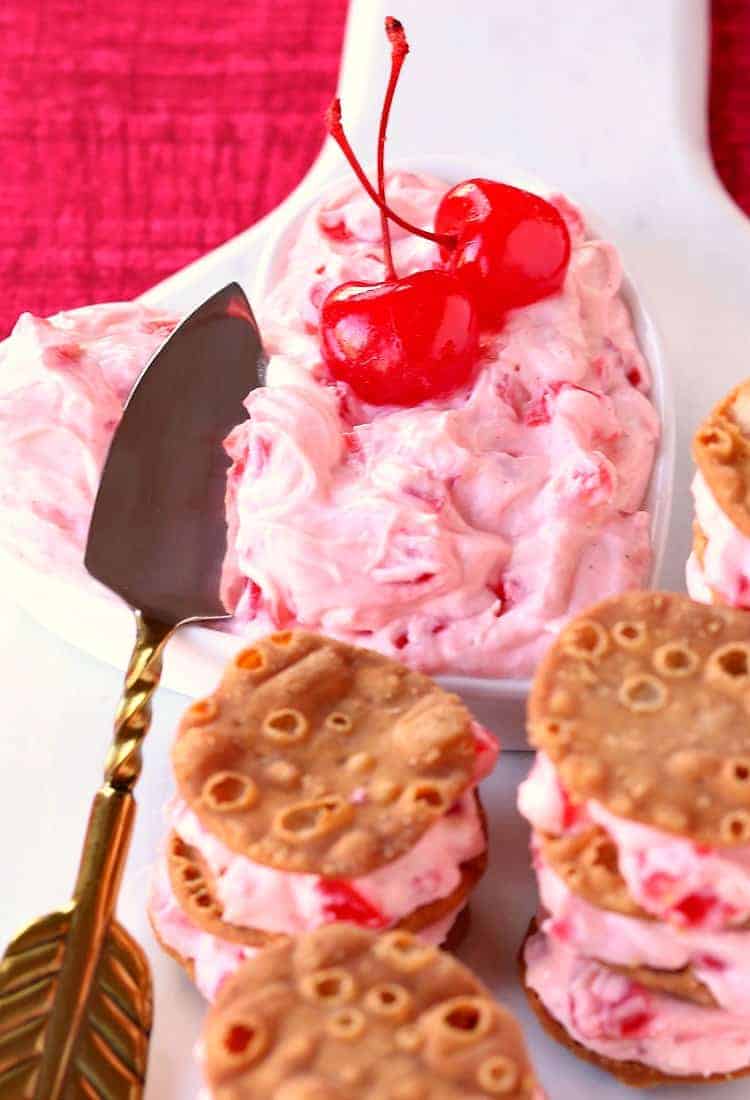 Champagne for us, obviously, dessert for the kids…and whatever we sneak while they aren't looking.
But even if you're planning a killer date night in with your Valentine, you still need dessert! These Cherry Cannoli Sandwich Cookies are the best thing I've come across lately that requires almost zero effort.
And I love crazy good dessert recipes that don't require me turning my oven on at all.
There's also this list of dinner recipes that can help you look like a cooking genius…some are slow cooker recipes, some you can make ahead and some you can get ready in under an hour. Trust me, you're going to want to check it out.
All you need to do is mix the ingredients together for the filling…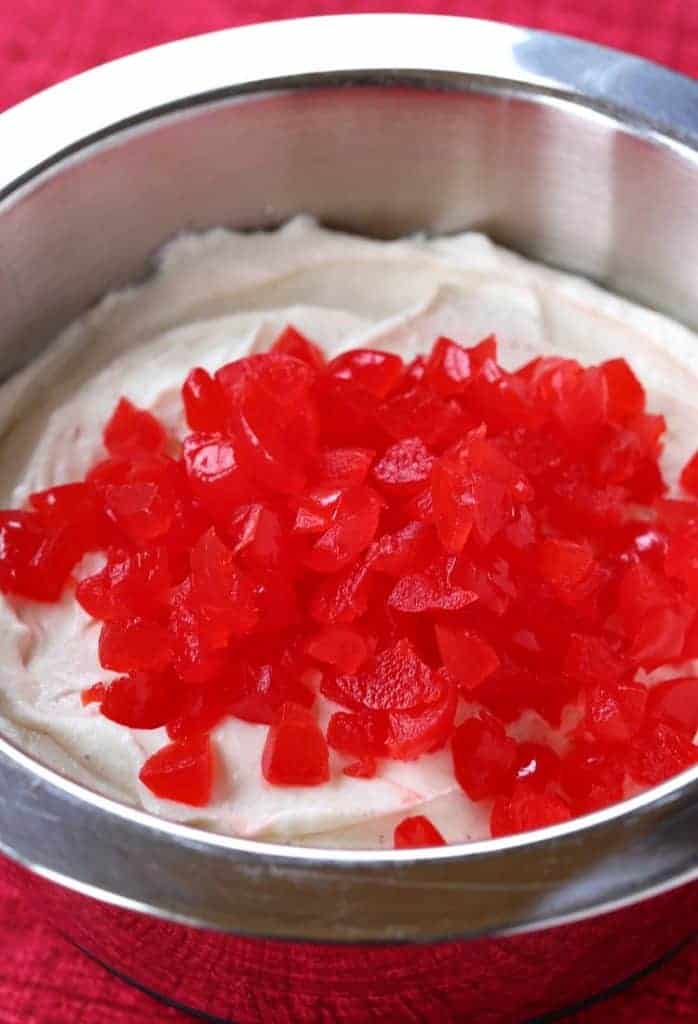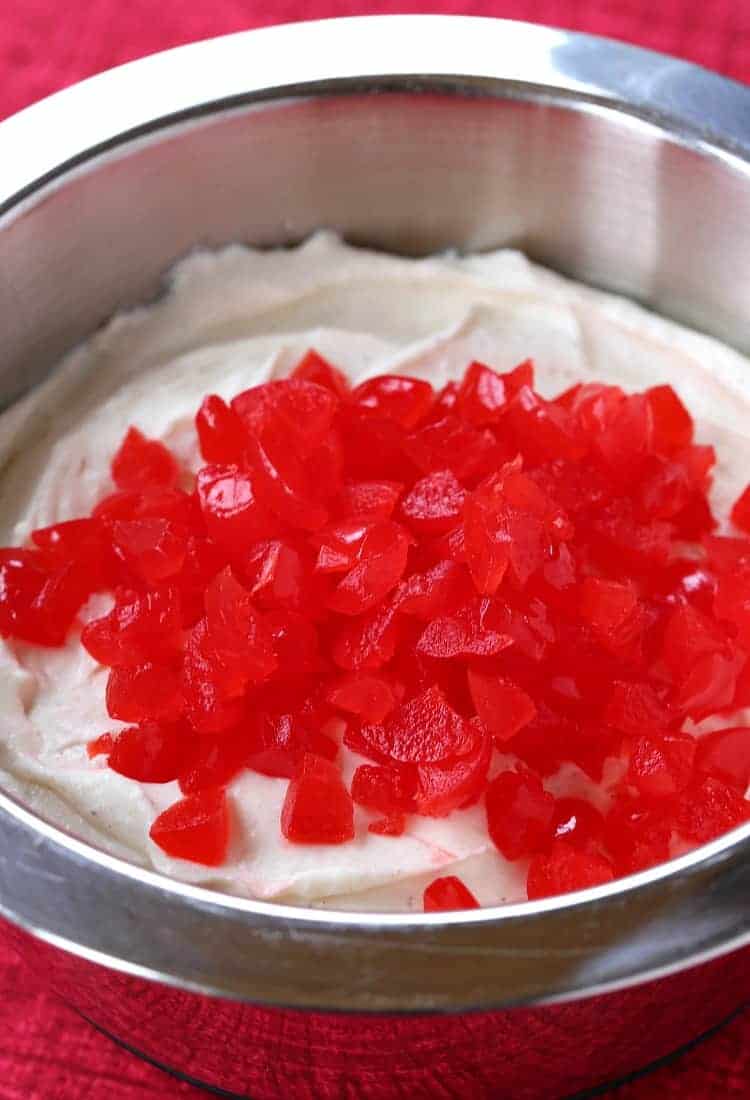 and layer it in between cannoli chips that you can buy at the grocery store.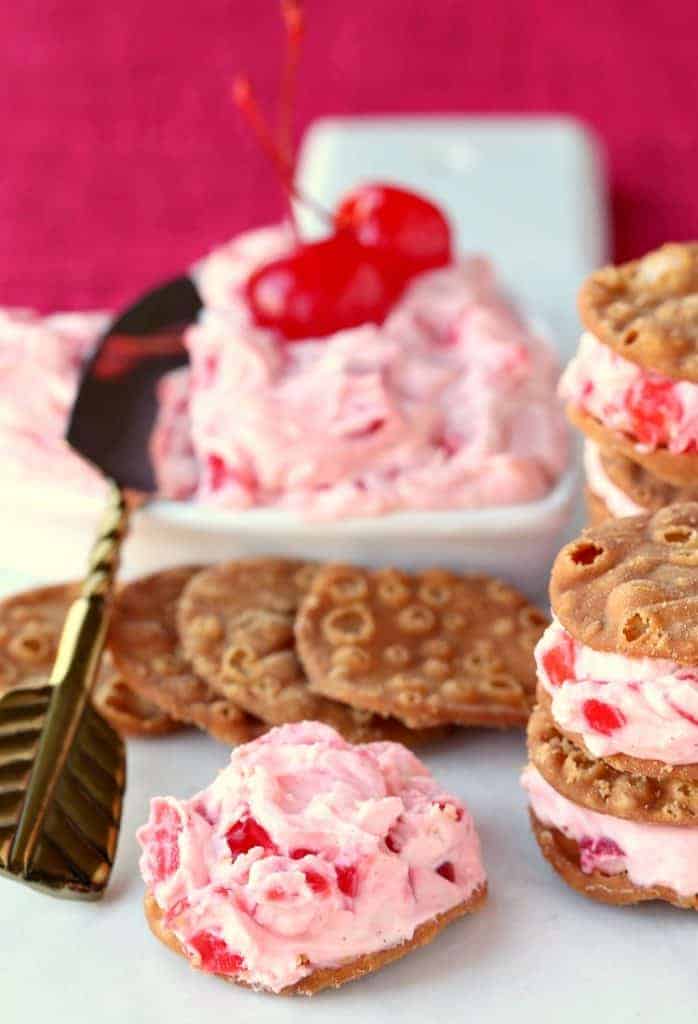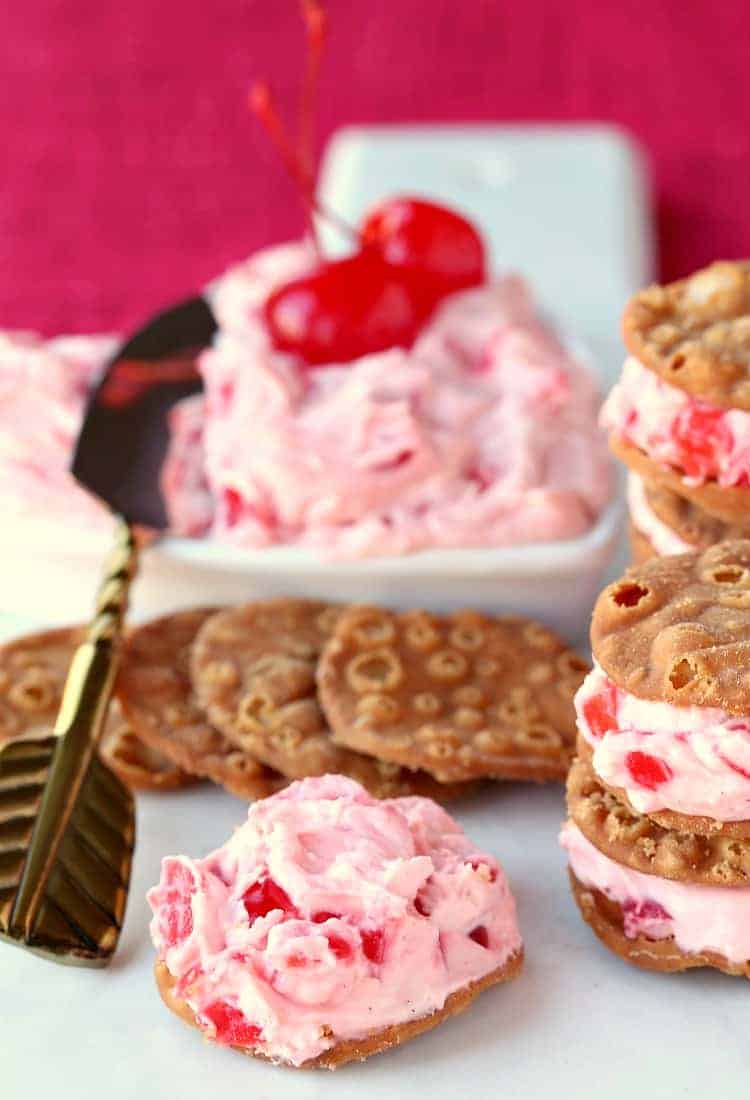 It's that easy, and that good.
These Cherry Cannoli Sandwich Cookies also go perfectly with a glass of bubbly…so don't forget to stop and grab a couple of bottles of that too.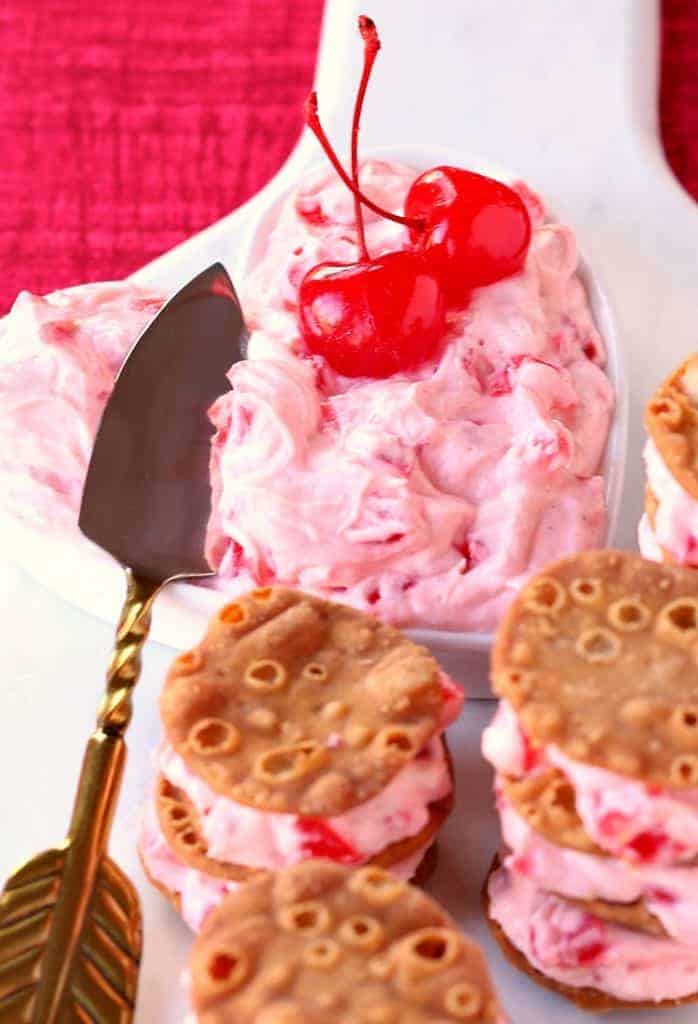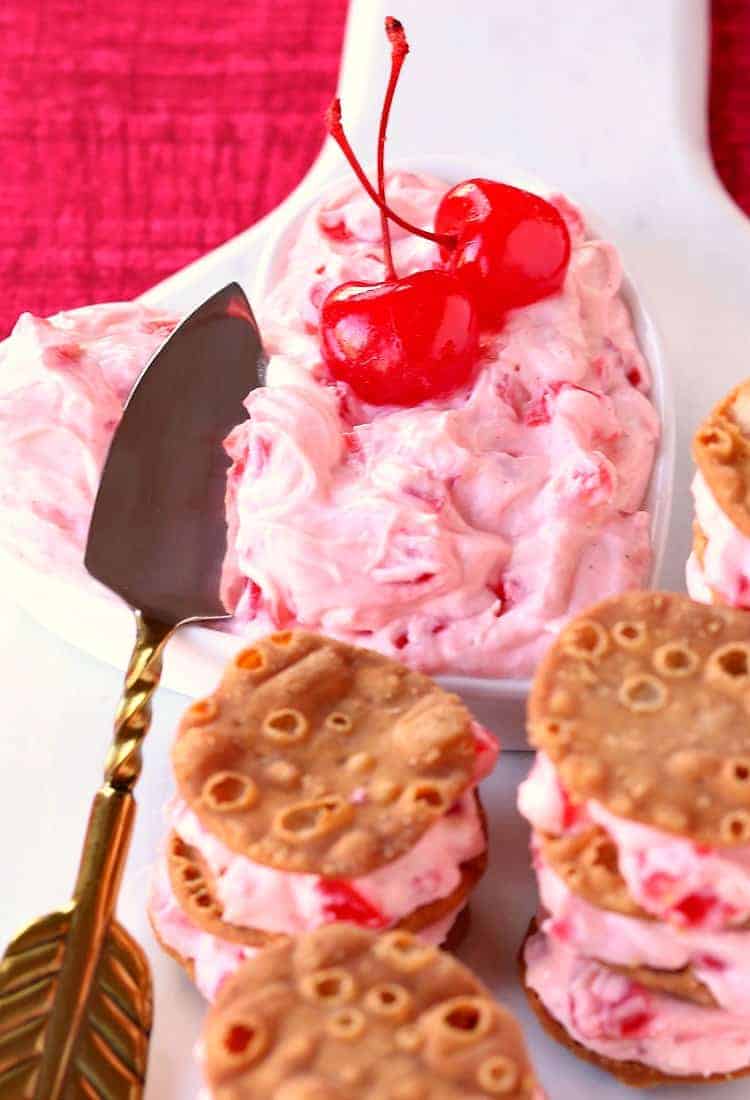 It doesn't feel like Valentine's Day without champagne!
So here's my vote: Stay in. Grab some champs. Make your Valentine a killer dinner and these Cherry Cannoli Sandwich Cookies for dessert. A gift will probably be good, too…just remember it's the thought that counts.
You can also swap out the cherries here for strawberries, raspberries or even blueberries!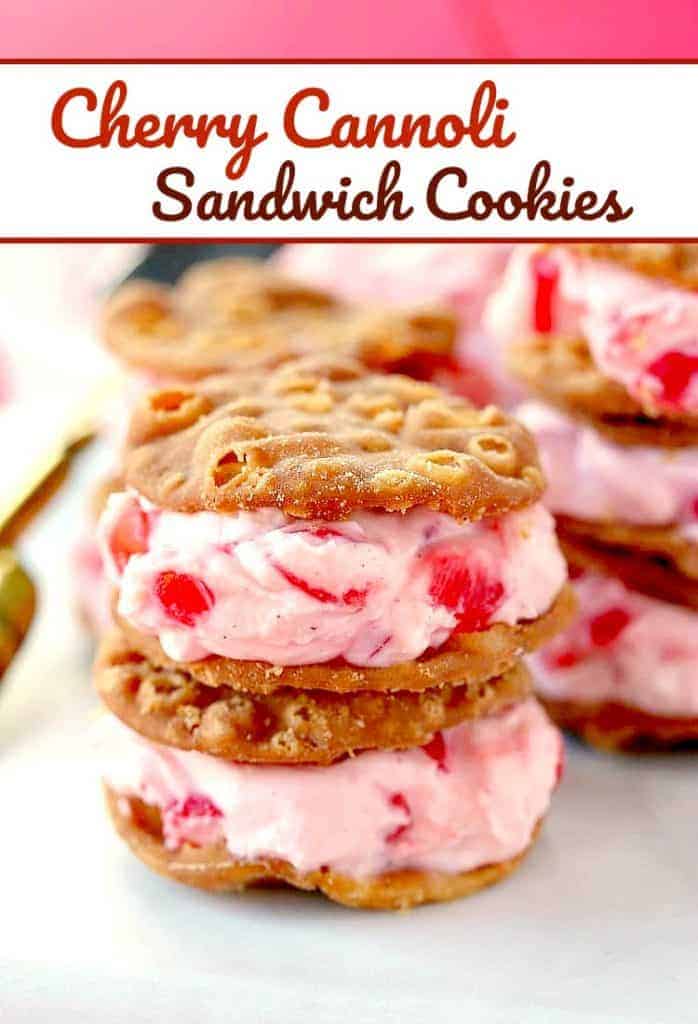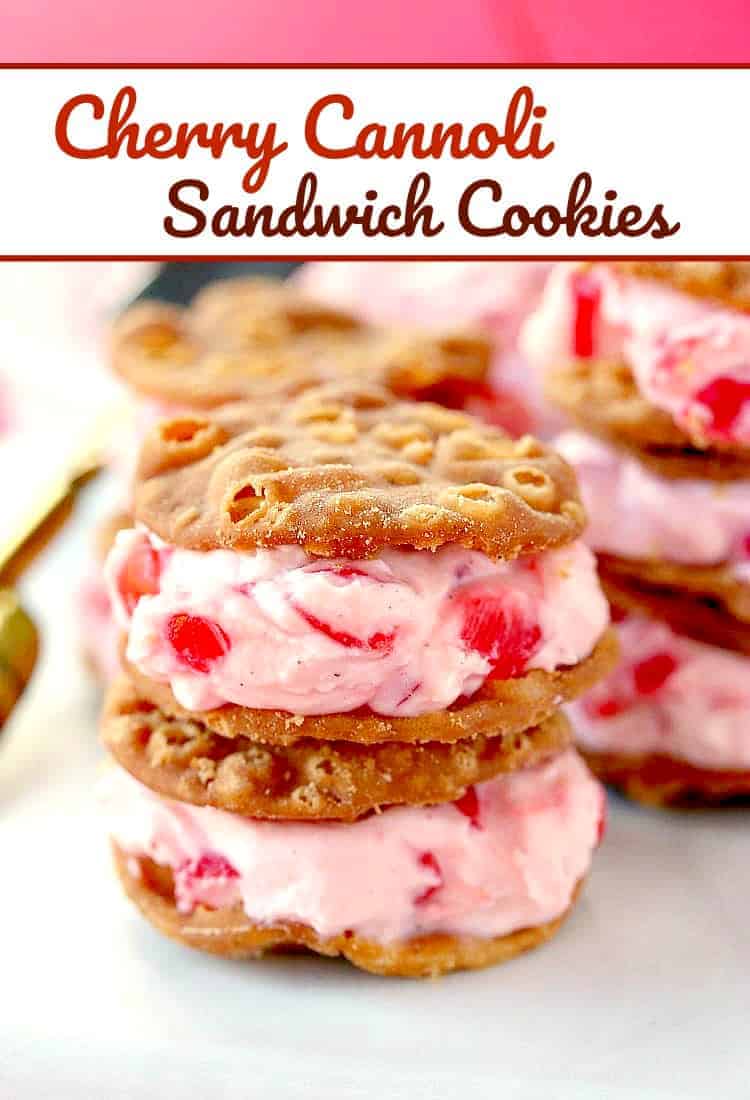 Print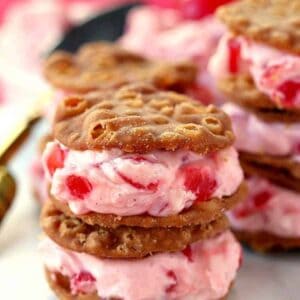 Cherry Cannoli Sandwich Cookies
---
Description
This will make about 36 small dessert sandwiches
---
Ingredients
2 cups whole milk ricotta cheese
1 (8 ounce) block of cream cheese, softened to room temperature
2 teaspoons vanilla extract
1/4 teaspoon cinnamon
1/4 cup heavy cream
2 cups maraschino cherries, stems removed and chopped
1 box cannoli chips
---
Instructions
Mix the ricotta cheese, cream cheese, vanilla extract and cinnamon in a large bowl with a mixer until smooth.
Add the cream and mix again until blended.
Stir in the chopped cherries, cover with plastic wrap and chill in the refrigerator for at least an hour or overnight.
Spoon the filling on a cannoli chip then top with a second chip.
Serve immediately.