We went to Photo Day at Yankee Stadium and I can't wait to tell you all about it! Yankee stadium is one of my favorite places to go with friends and family.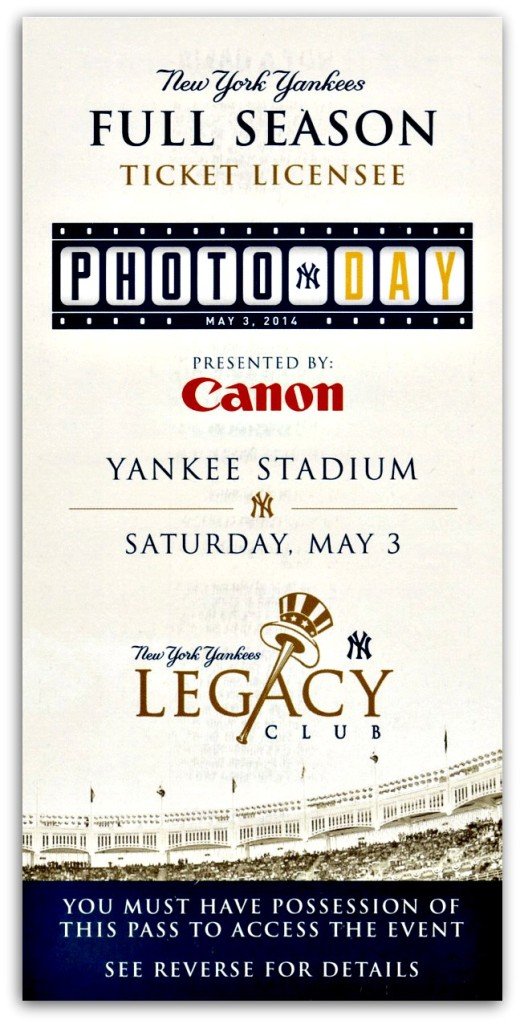 This is what I got in the mail last month – a pass to go to Photo Day at Yankee Stadium. I always get excited when the Fed Ex guy comes with an envelope from the Yankees…
I've been a New York Yankee season tickets holder for 16 years now and I've enjoyed every minute of it. Whether I'm going with my wife or friends or taking my boys, it's all good.
My boys are spoiled, no doubt, when it comes to Yankee games. They get to go whenever they want and being a season ticket holder I get invited to special events like "The Kids Run the Bases at Yankee Stadium" Oh, they love when that email comes. They actually get to go down on the field and with music blaring in the background, run around all the bases like they hit a home run. How cool is that? I have to admit, I get a little jealous that I don't get to run the bases…
So when this photo day invitation came I was excited beyond belief. To be able go down on the field and get up close with the players to take pictures and say hello to the guys that I watch on TV every week…it doesn't get much better!
We only had to wait about an hour to get in and then my wife and I quickly positioned ourselves right against the ropes. She was looking forward to seeing Derek Jeter, I was hoping to see everyone.
Pretty much everyone came around, some stopping to take pictures and some just walked by in groups and waved. I'm thinking since they had played until 1:00 in the morning the night before they were trying to hurry things along a bit. But it was all good- I got all the pictures I wanted. I brought my new Canon Rebel T5i with me and now that I have it – I don't know what took me so long to buy it. The pictures it takes are amazing and I'm having fun learning how to use it as I go.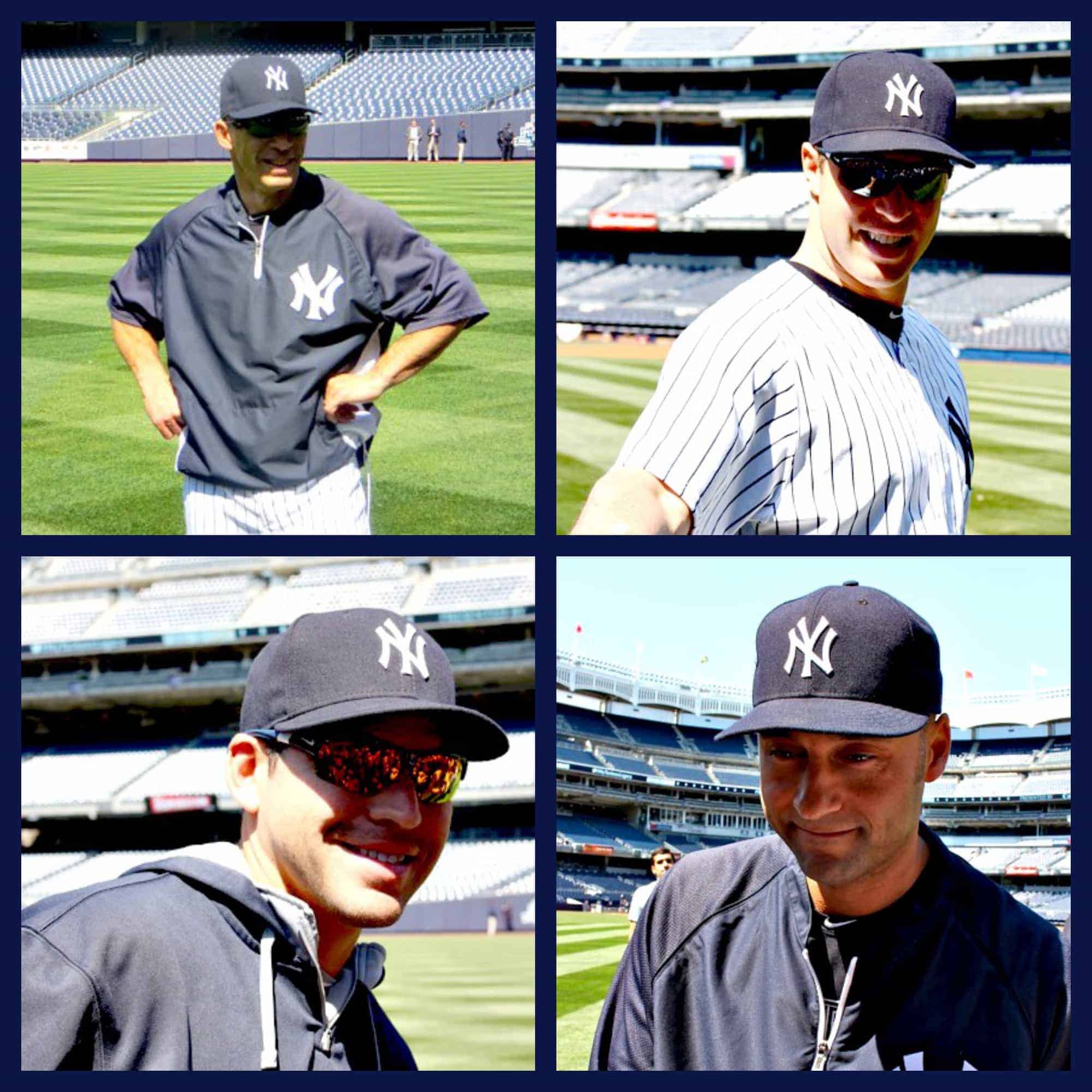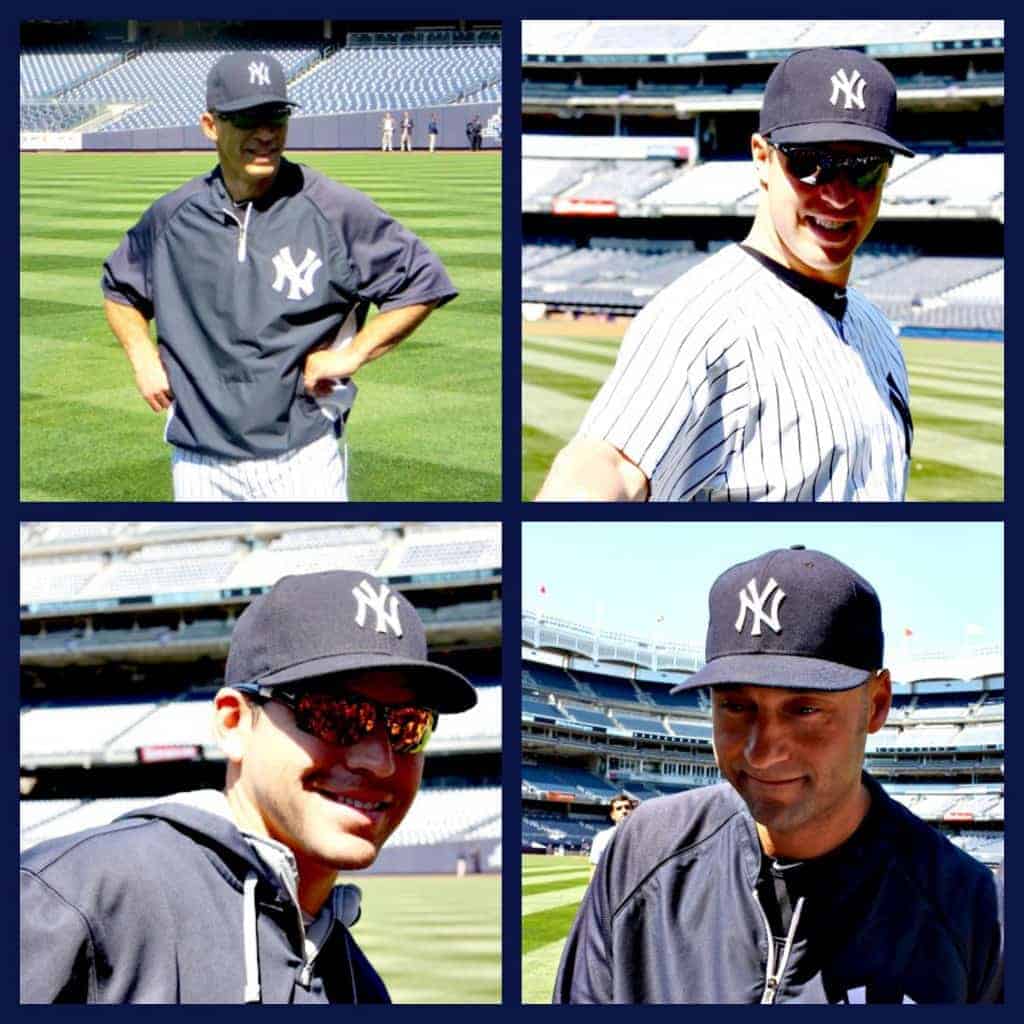 It was an awesome day to say the least. Now I finally got to touch the grass at Yankee Stadium…my wife actually made a comment that she felt bad about not being able to take the boys…I said "Hell No!" They get to do this all the time, this is our first!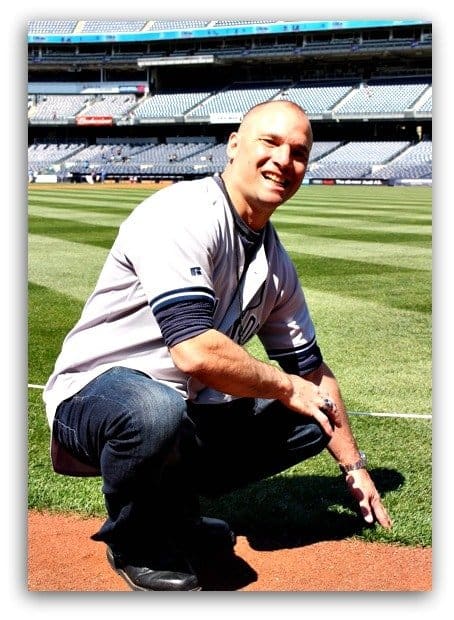 My day at Yankee Stadium got me to thinking about the next giveaway too, how would you guys like a couple of Yankee tickets? I'd like for you guys to have a nice day at Yankee Stadium too. Let me know what you think!