I have your Saturday night drink for you – a Mantitlement Moscow Mule! There's nothing like the crisp taste of this cocktail to end the day!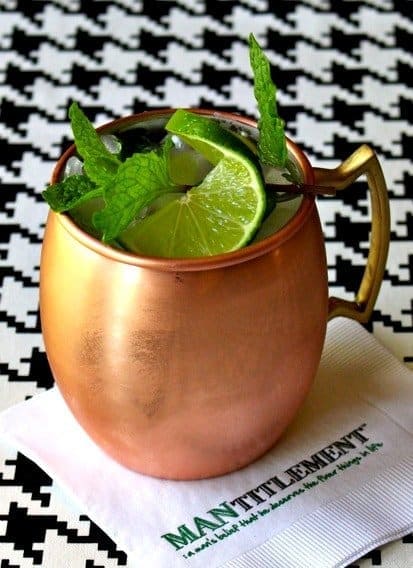 You know how there are certain things you hear all the time, for years, but when it comes down to it you really don't know what it is?
A Moscow Mule. Yep – I've heard of it, I know it's a cocktail that you drink out of a cooper mug but don't ask me what's in it because I have no idea.
So when I came across a copper "Moscow Mule" mug, I bought it and decided to finally look it up and see what all the hype is about. It has to be good right? One of those drinks that's been around forever so how could it be bad.
It turns out to be a very simple drink. Vodka, ginger beer and lime that's usually garnished with mint. It didn't really seem like anything special but I wanted to try it anyway.
Here's another thing I didn't know until I made this drink. Ginger beer isn't beer. It's really more like ginger ale, like soda – no alcohol. Glad I found this out before heading to the liquor store…
But hey, wouldn't it taste better with actual BEER? I certainly think so, and guess what? It did.
Well, I can't really compare because I didn't really make one with ginger ale (or ginger beer) but I can tell you that mine was really good. I had a couple of them actually, just to make sure.
That's why I call this the Mantitlement Moscow Mule. It's kicked up a notch from the normal version, just to make it a little better than the rest.
No copper mug required, but the copper does keep your drink really, really cold. Just a little bit of info for you…
Enjoy!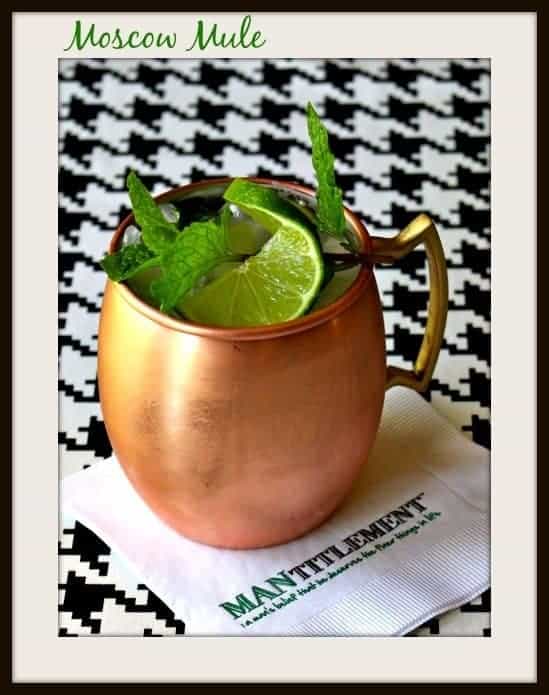 Print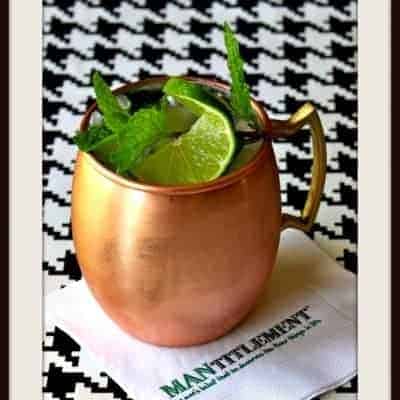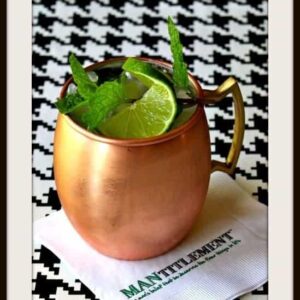 Mantitlement Moscow Mule
Scale
Ingredients
2 oz

. vodka

1/2 oz

. lime juice

1

light beer, such as Michelob Ultra or Coors light

1

lime wedge
a few fresh mint leaves
Instructions
Fill a mug with ice. Add in the vodka and lime juice. Top with the beer and stir.
Garnish with fresh mint and a wedge of lime.