Eating our way through Disney is our guide for eating at Disney World and on the Disney Wonder. A lot to choose from but these were some of our favorites!
We were lucky enough to be invited to attend the Disney Social Media Moms celebration this past February. We had just been there in May but we were really excited to go back again, this time with some friends of ours that were invited too. Because Disney is always more fun with friends!
And when the trip starts out like this you know it's going to be a good one. This is what happens when your next door neighbor turns out to be your pilot…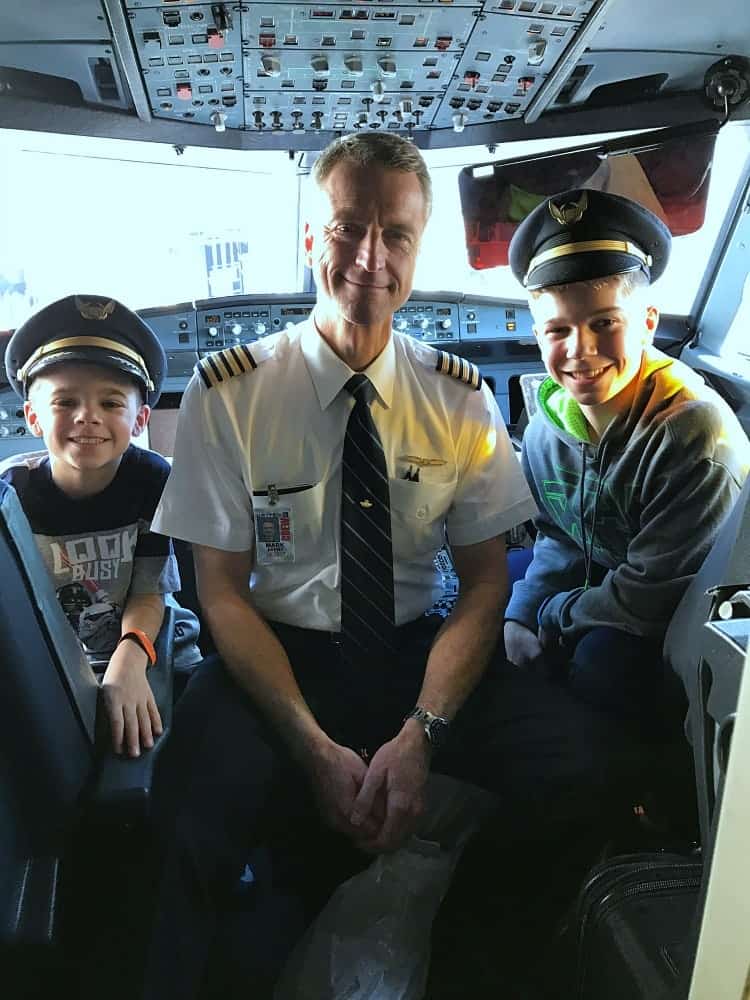 The first day we went straight to Magic Kingdom to have lunch at Tony's Town Square Restaurant, another first for us. It seems like you can go to Disney 100 times and still not go to the same places if you don't want to!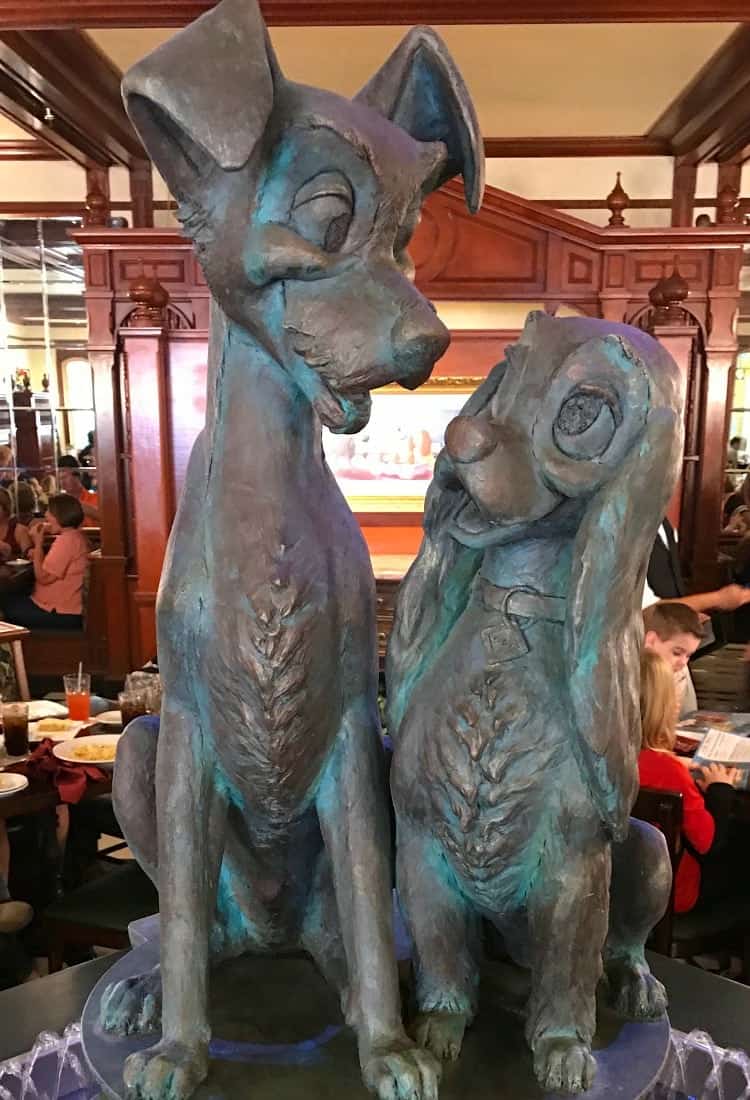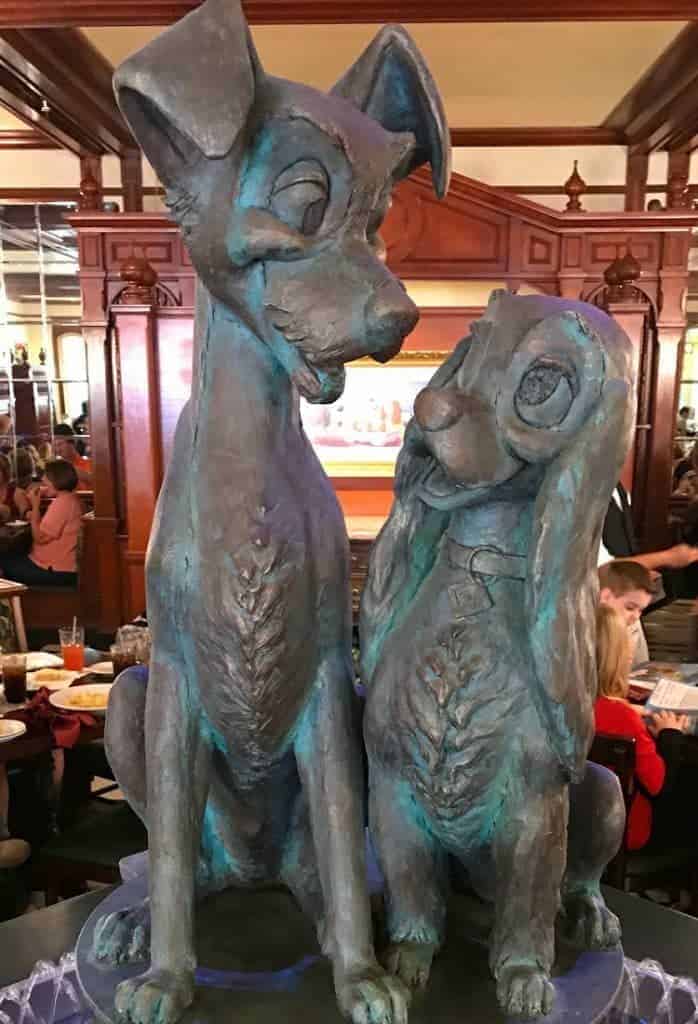 You know we had to order the spaghetti and meatballs!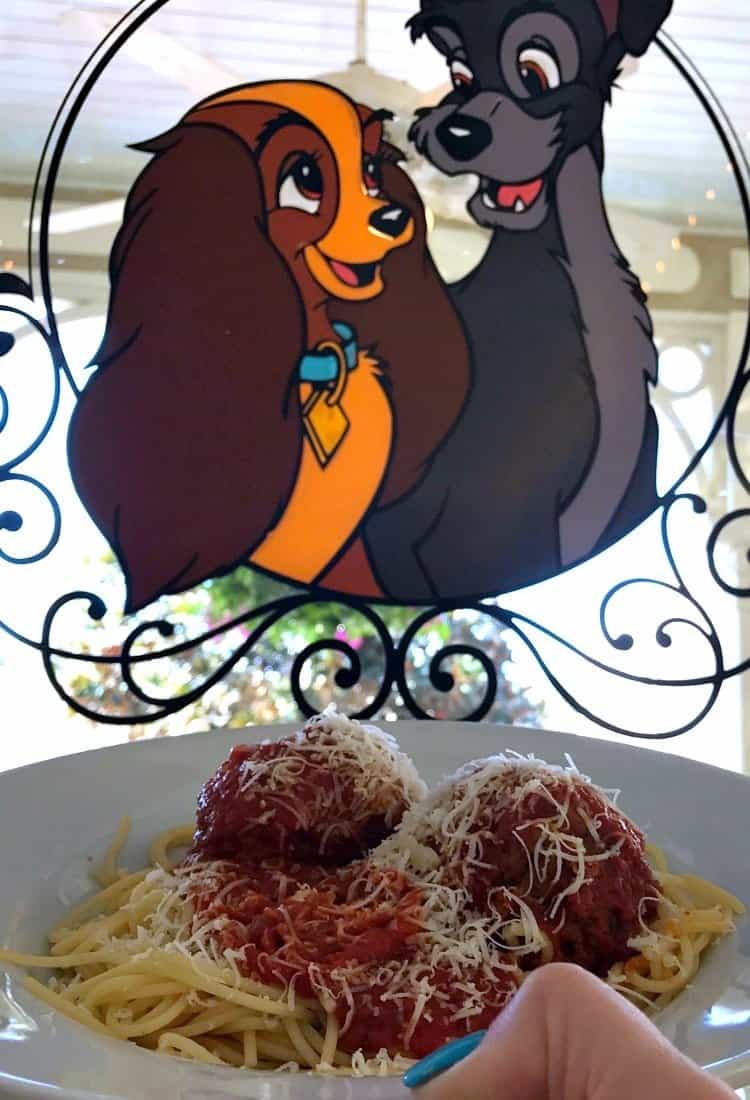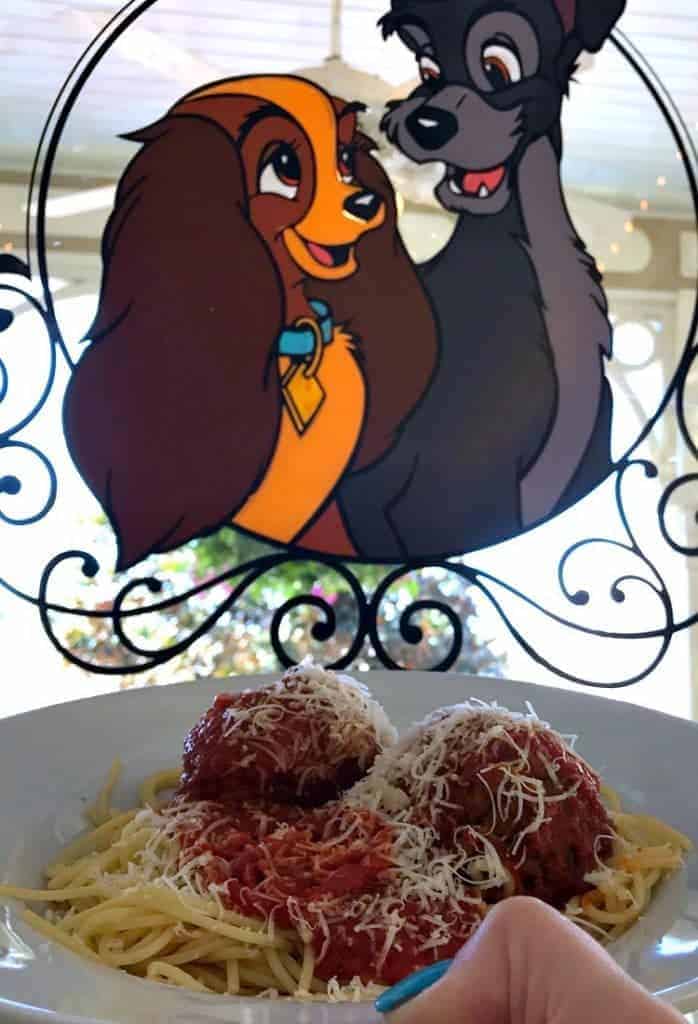 But as soon as it got to the table Christie made me take this picture with her. She thought it was pretty funny – the boys did too but we got lots of stares from people at the other tables…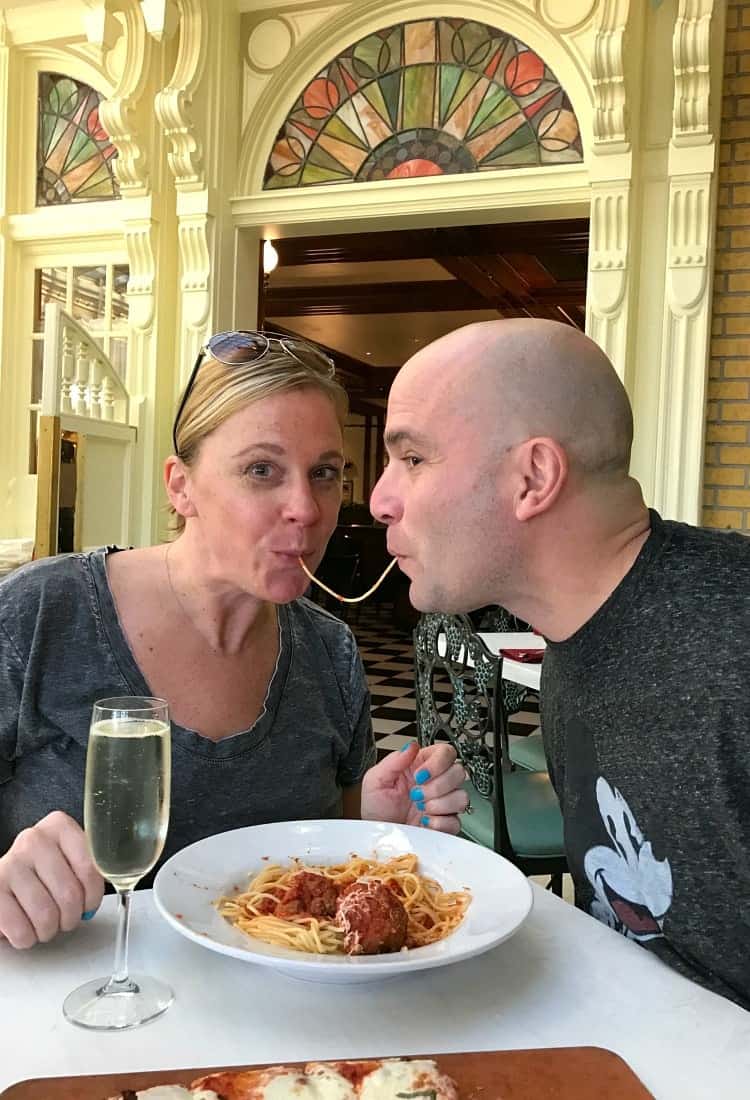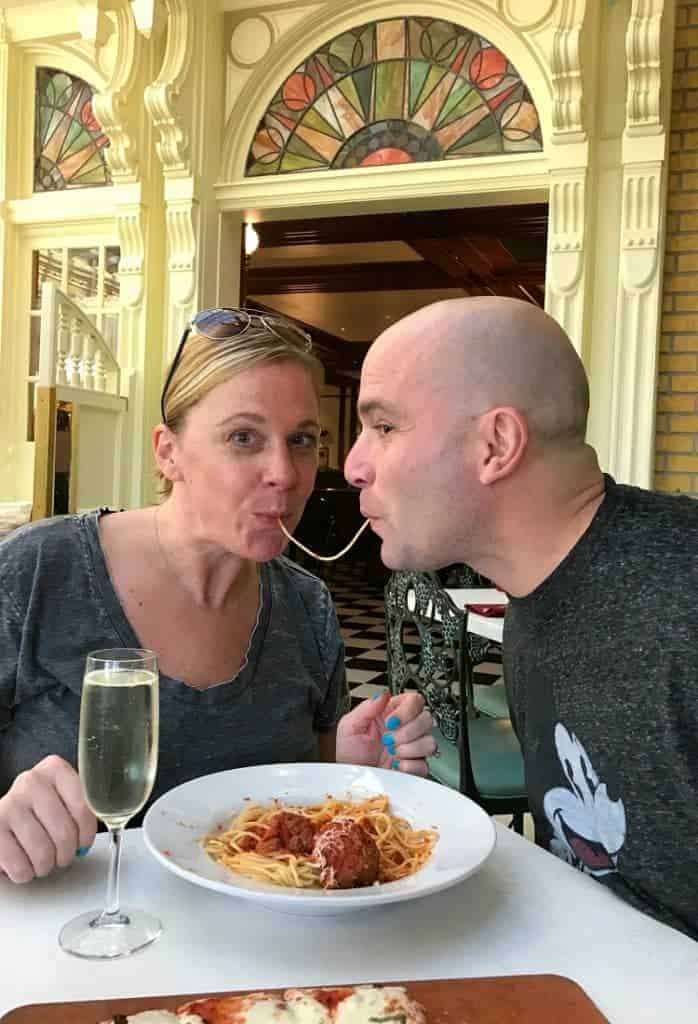 The boys got pasta too. Tyler got Shrimp Scampi, Evan got a big meatball and then we ordered this flatbread pizza.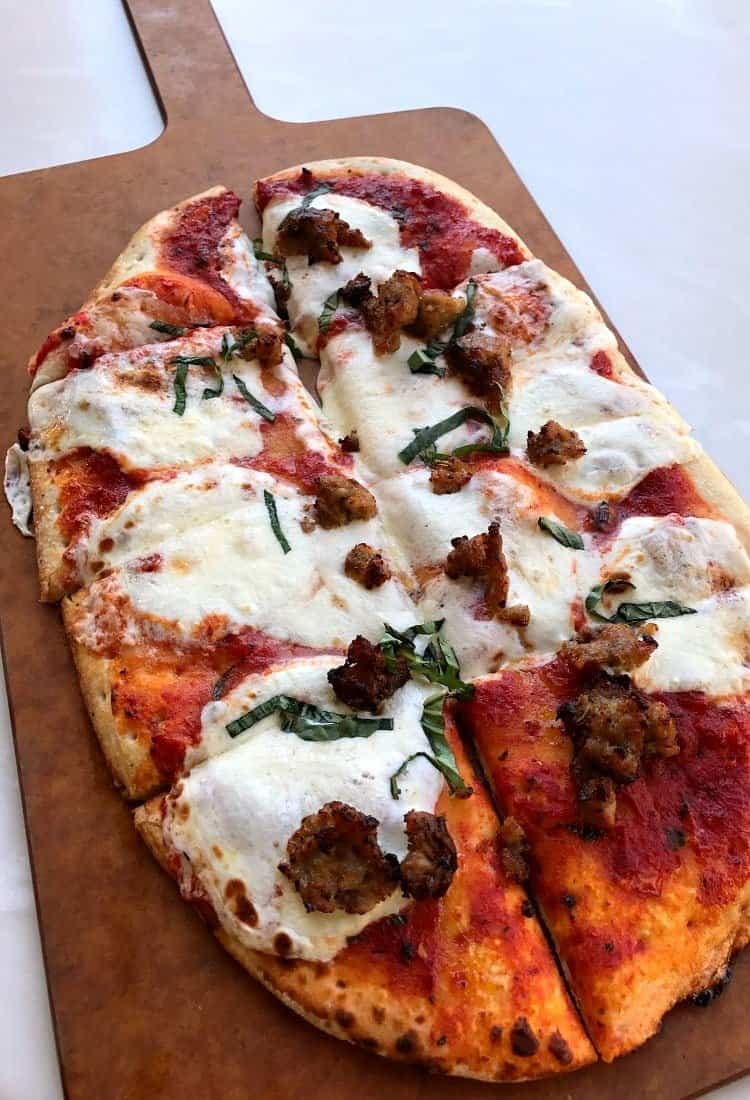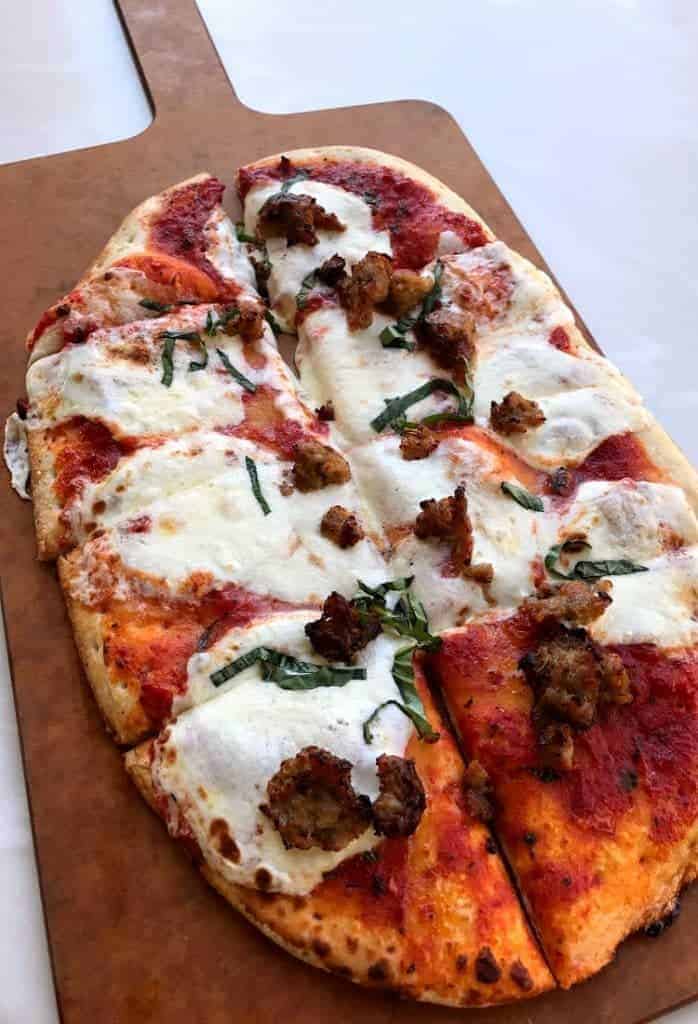 All were delicious – Tony's will probably become one of the permanent stops on the restaurant list.
On the way out of the restaurant we saw Pluto! Evan's favorite…Tyler was a good sport and took a picture with his little brother.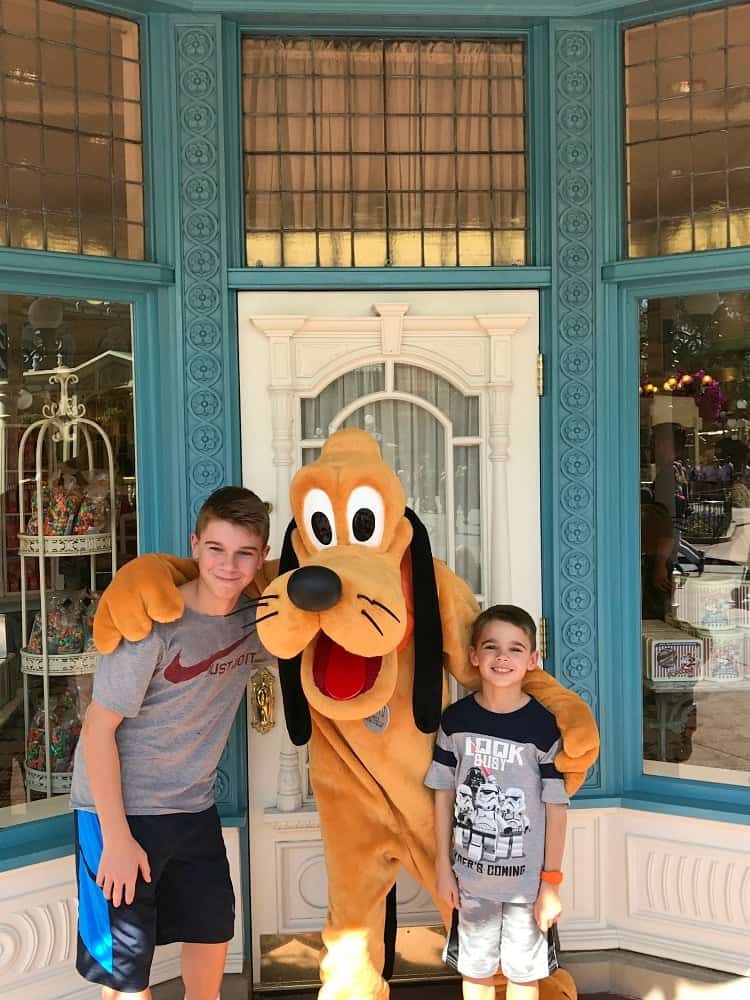 Then we found out that there was a Super Bowl parade going on – I thought it was so cool that we were there for it…and so did the boys.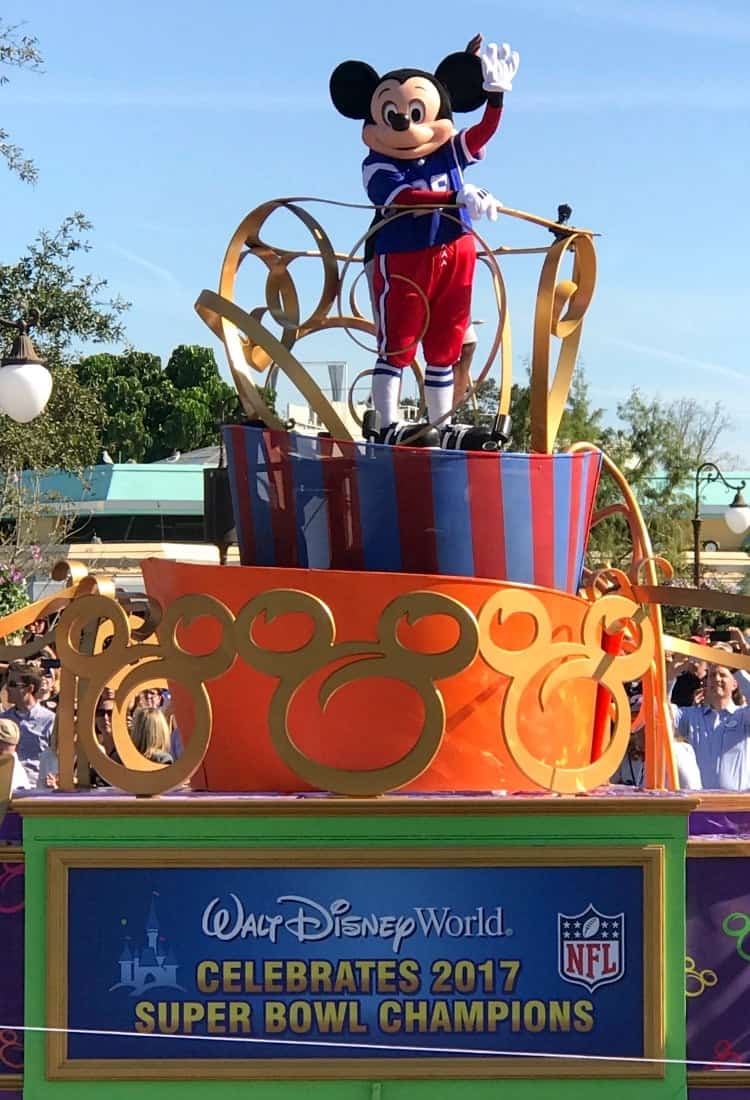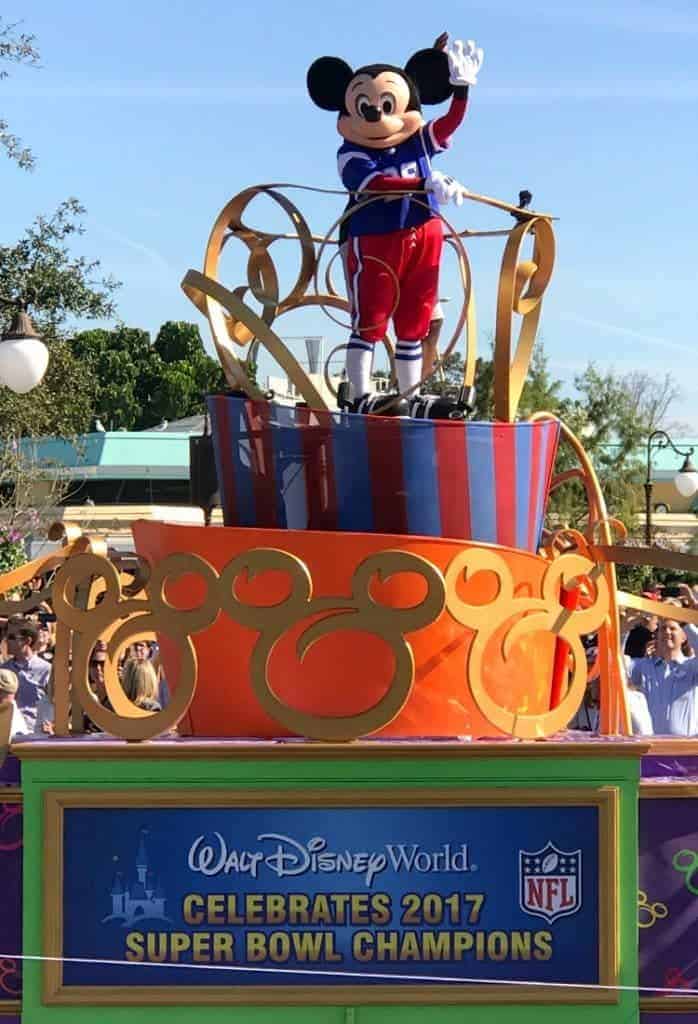 There was a float with the Super Bowl MVP James White…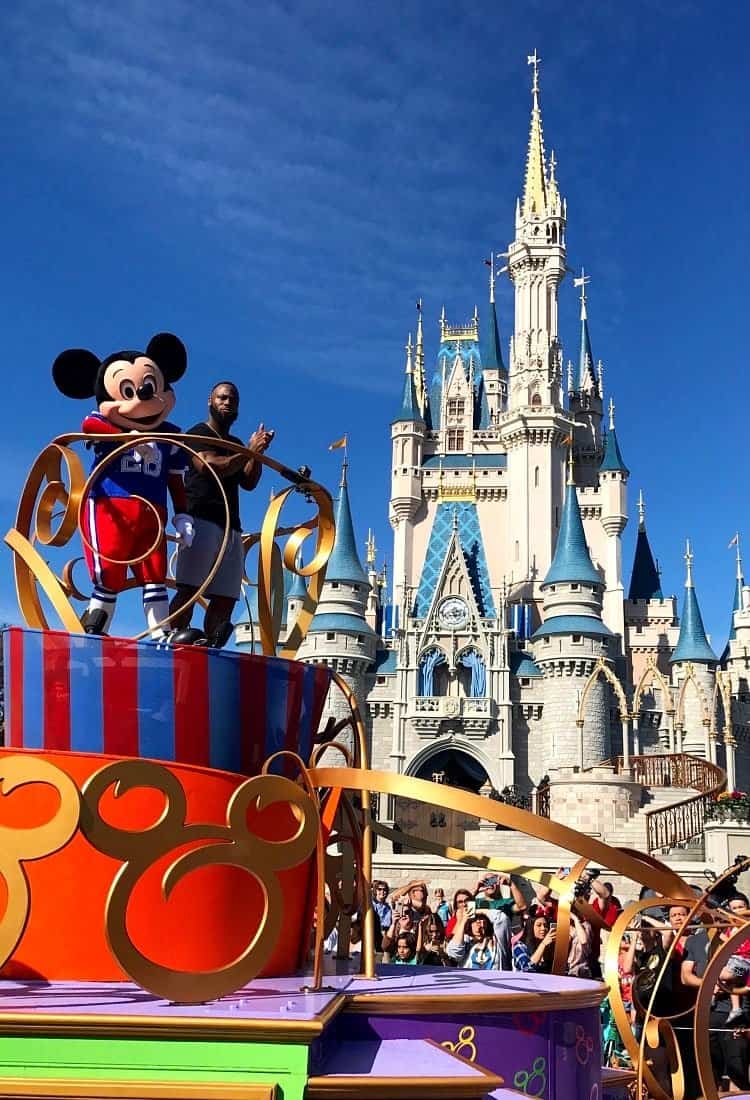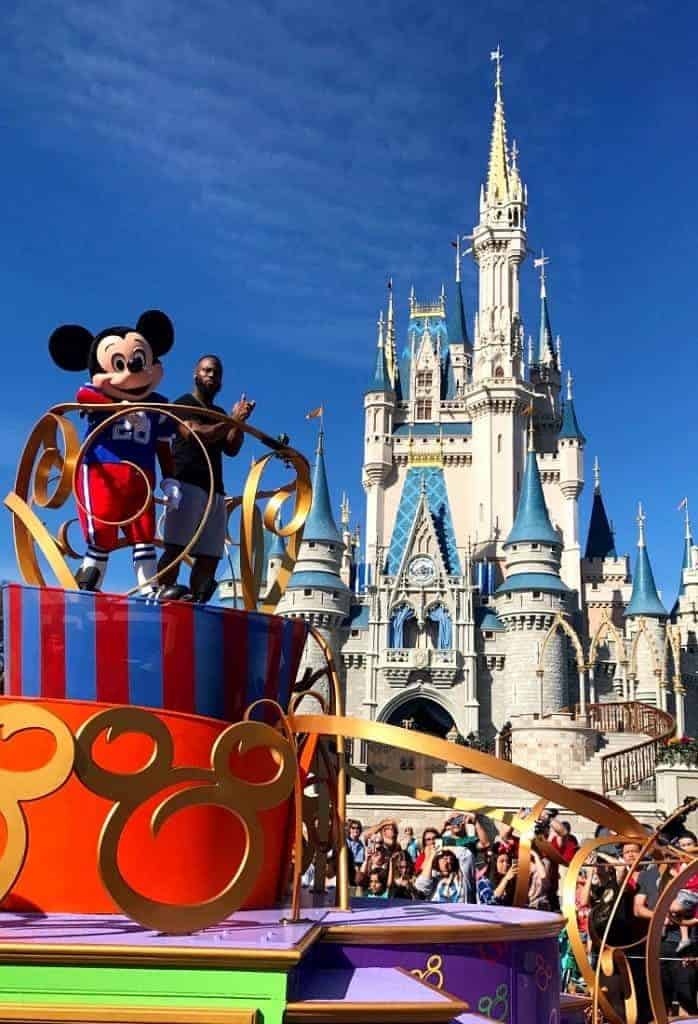 Then it was off to rides, rides and more rides. It was fun this time too because our little guy Evan was more adventurous with the roller coasters…even from just being there about 6 months before ton our trip back in May.
He went on everything!
On the way out of Magic Kingdom we made one more stop for food, Casey's Corner for foot long hot dogs!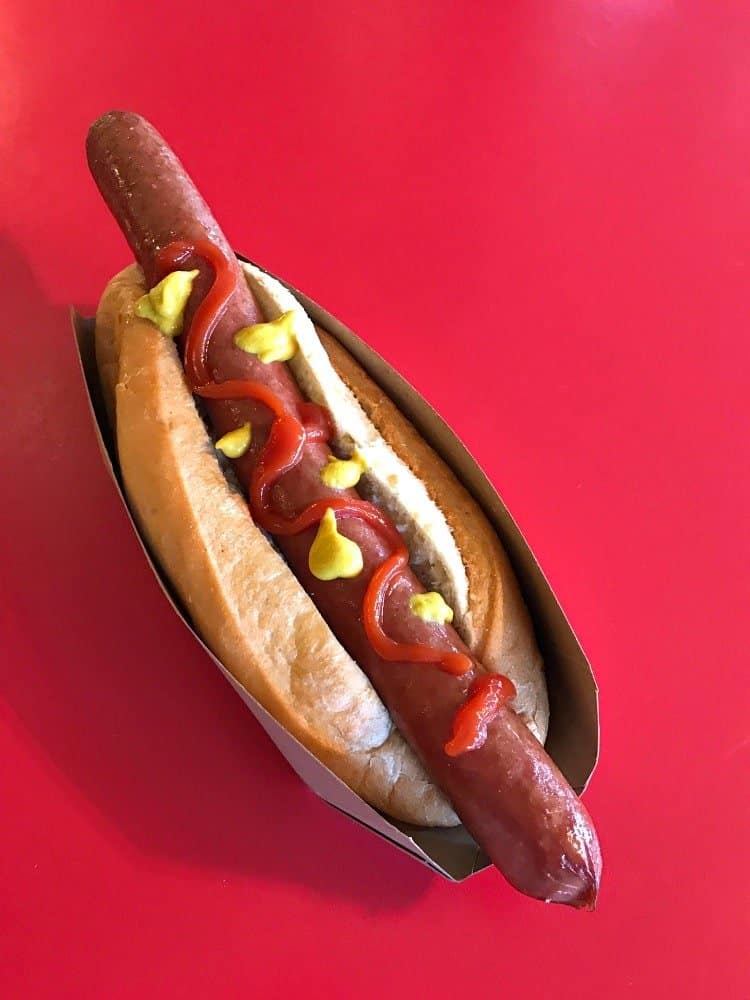 Evan who is hot dog obsessed was pretty excited about having those hot dogs for lunch. I think he might have even finished it!
The next day was Epcot. I could spend every day in Epcot, eating and drinking our way through the countries!
The first stop was Via Napoli for pizza.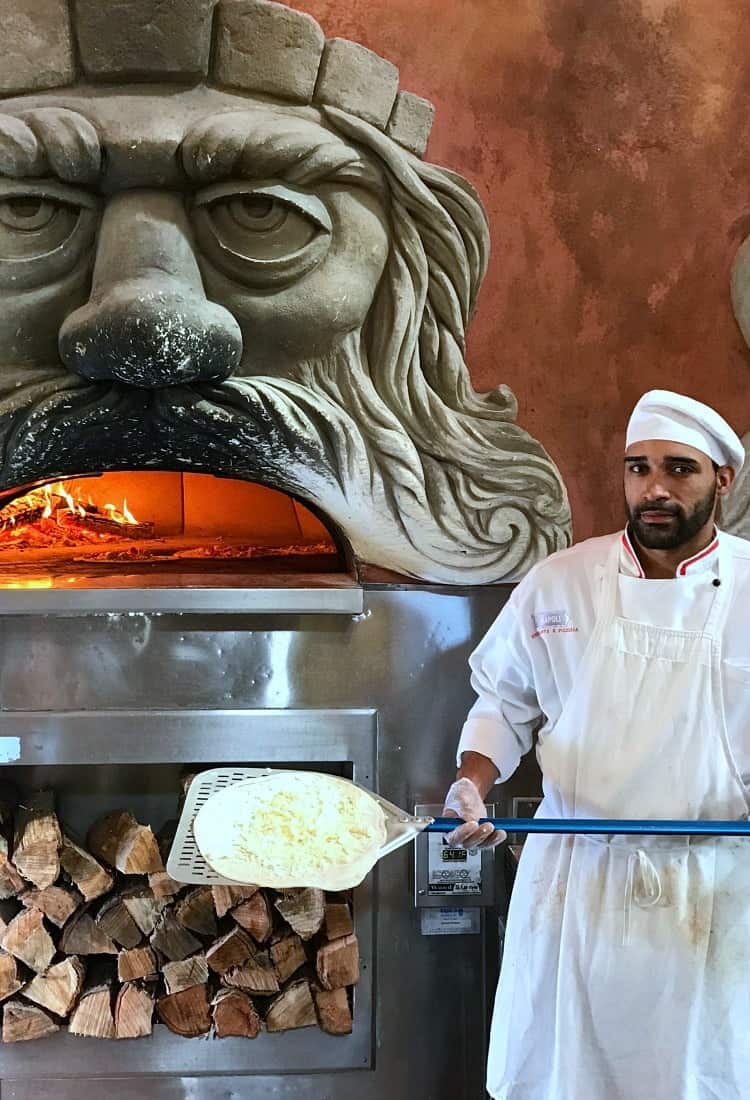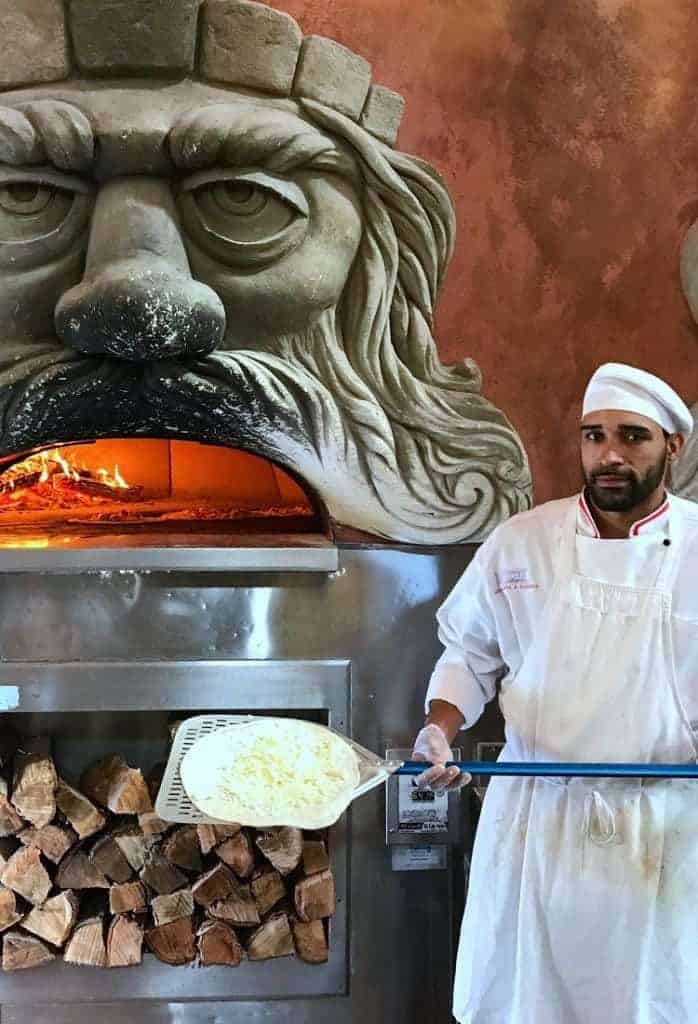 You think you know pizza, you think you love pizza – until you come here and try pizza. It's more authentic, not like the greasy, cheese covered pizza we get at home and it's SO good.
We hit a couple of appetizers first, with a few glasses of wine for the ladies and a couple of these beer flights for the guys.
This was a Peperoni Arrostiti, roasted red peppers, tomato and garlic over crusty bread.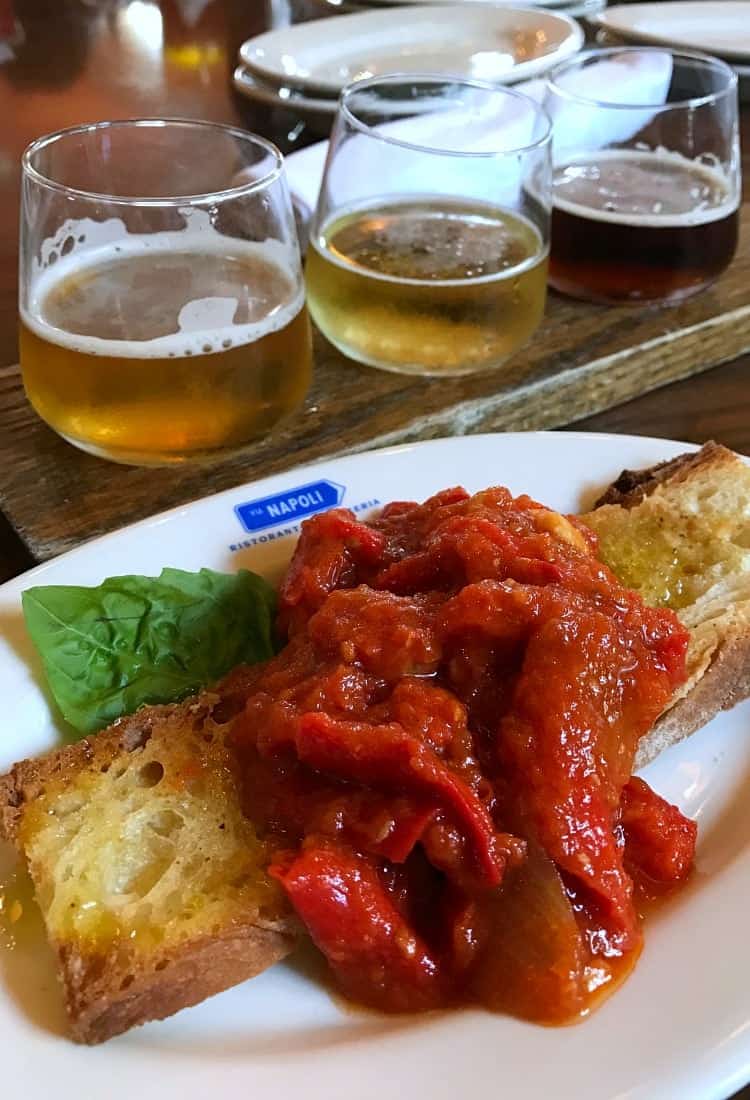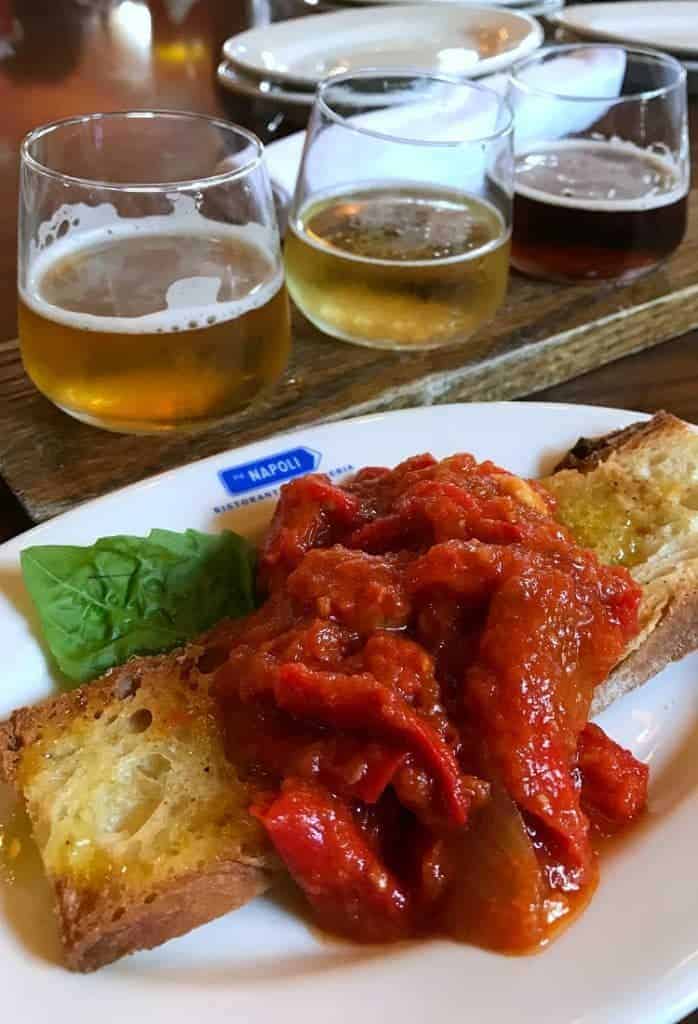 Next up were the pizzas! If you're coming with kids remember to share when you're here. The pizzas are huge – even this one which was a personal size pizza fed 4 of us…so order a couple different kinds and share them.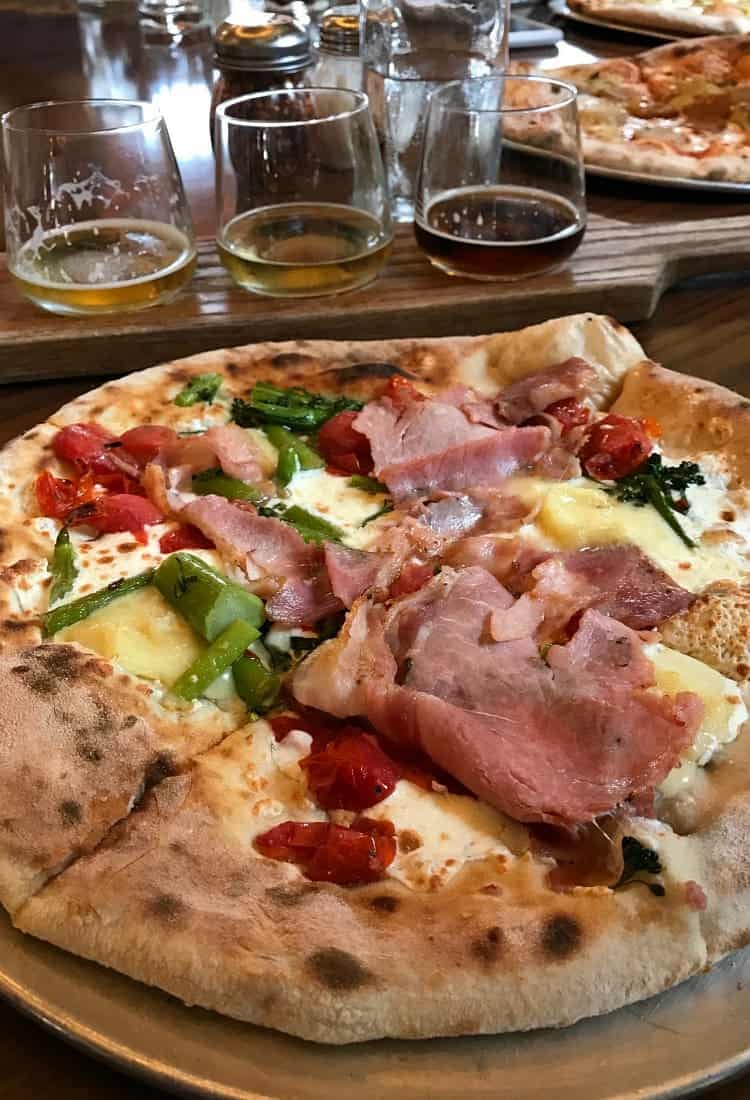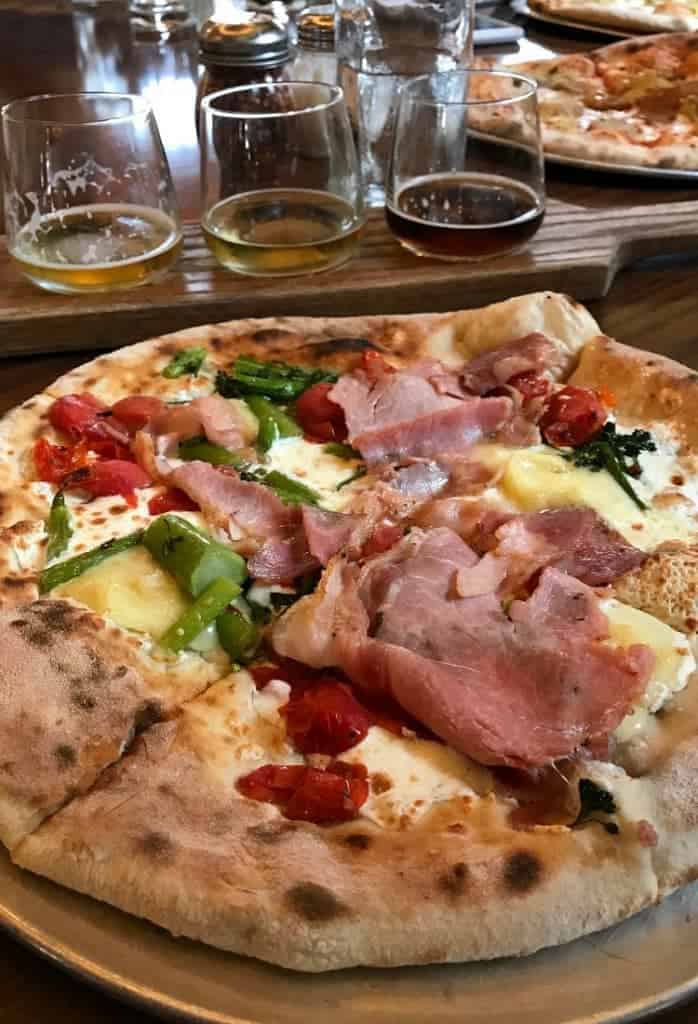 After a huge lunch it was time to do some more walking around and some more eating and drinking. One of my new favorite places in Epcot is Norway where the famous School Bread is and these Troll Horns we ordered.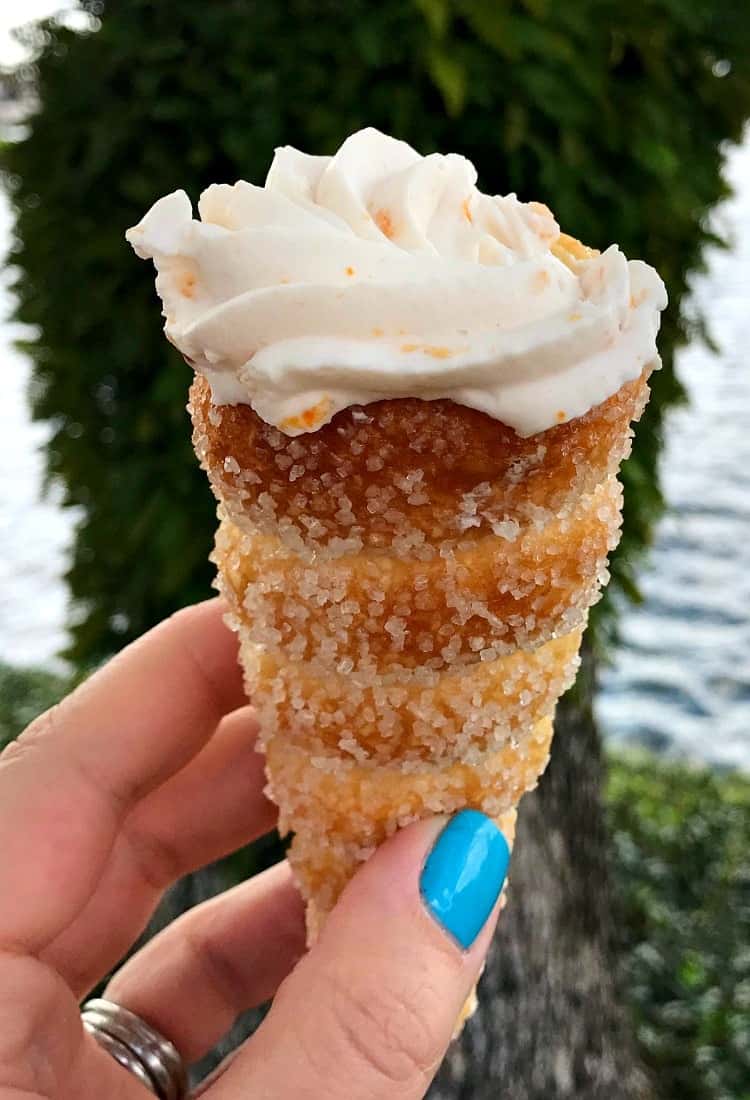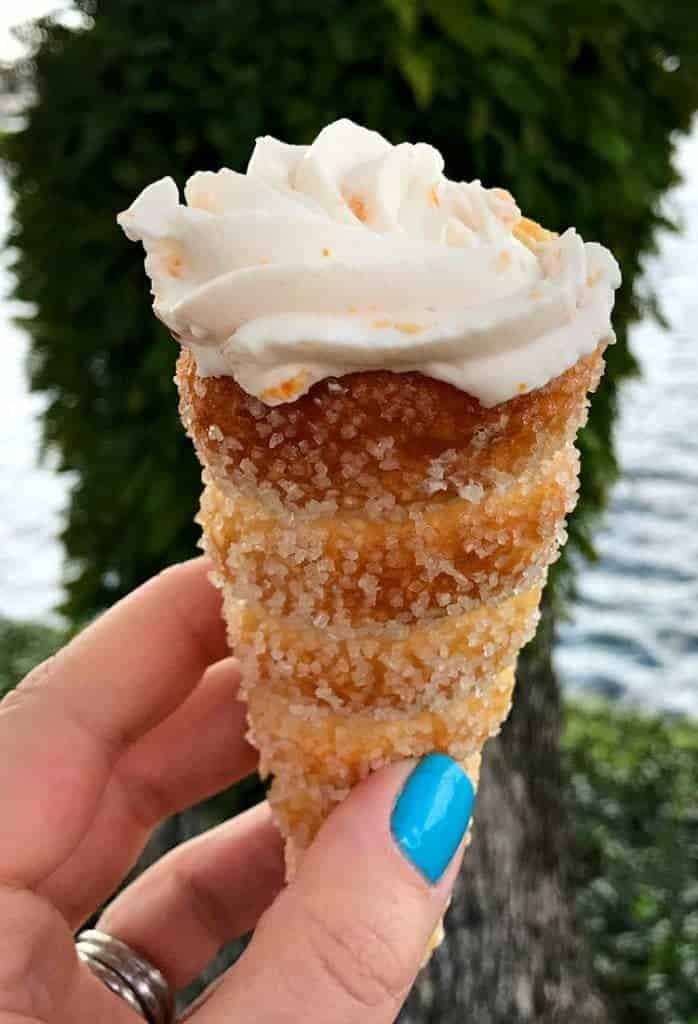 Then it was off to Canada for a few beers and more dessert. You've got to have a cronut when you pass by here…or a couple. they're so good you have to make sure you save room!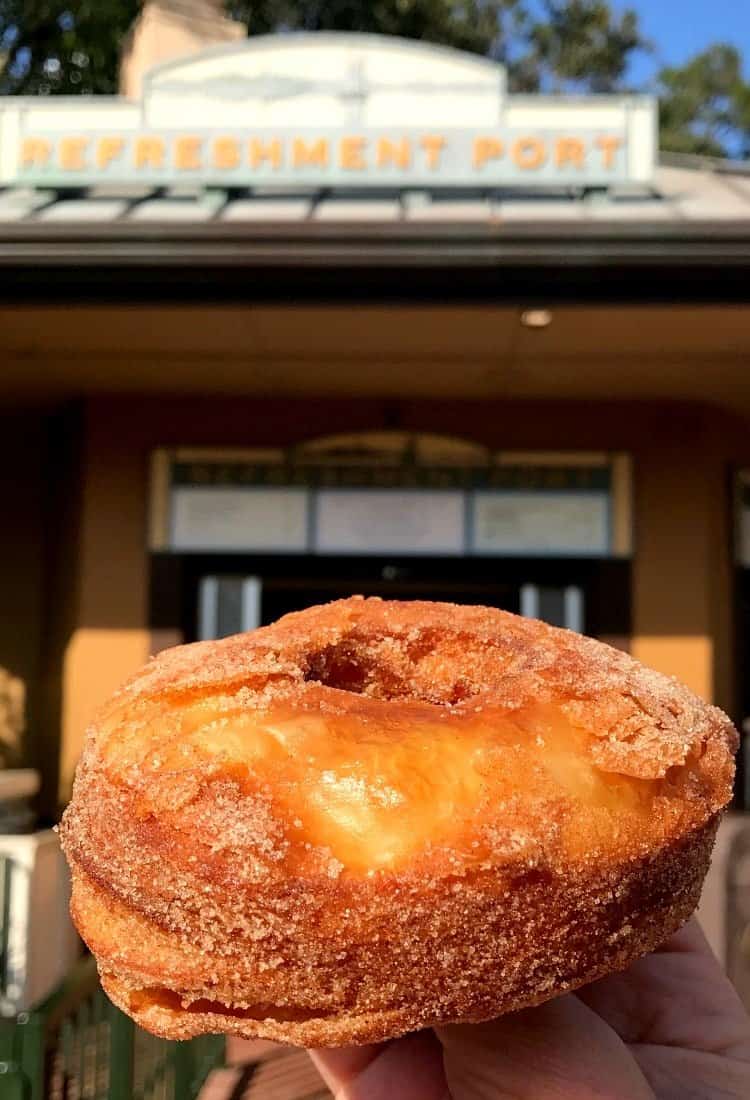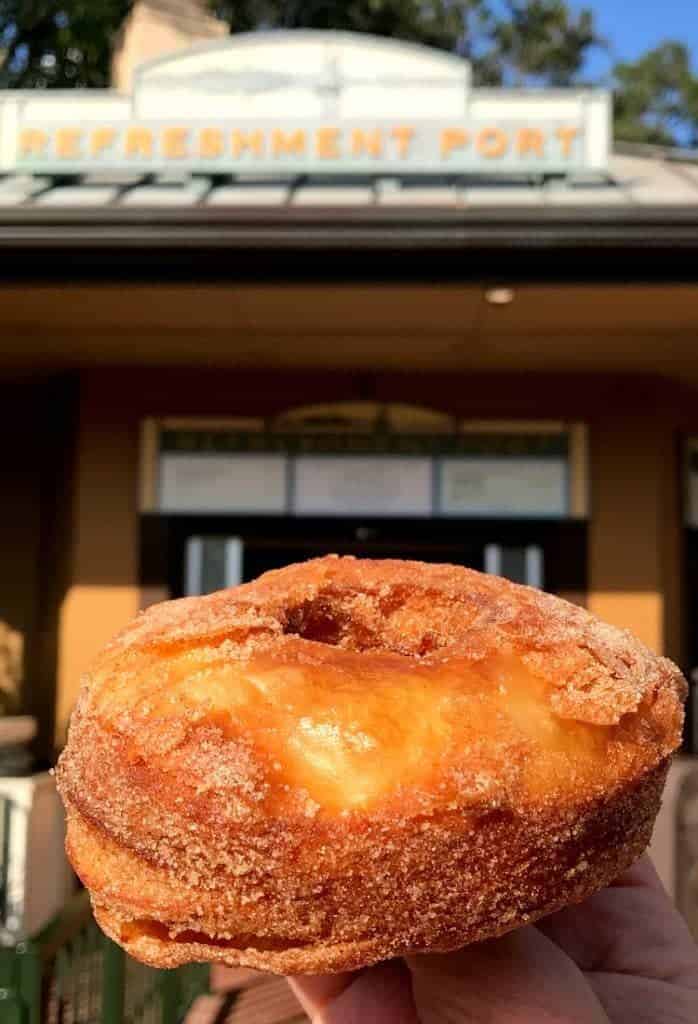 Now for one last stop on the way out, you've got to get margaritas in Mexico, right? LaCava Del Tequila is one of the coolest tequila bars I've seen. They have tons of different varieties of tequila to choose from, or you can grab a flight if you can't decide.
Christie went with a margarita, I went with tequila. This margarita is called a Malestrom – with mango puree, orange liquor, agave, habanero peppers and a chili powder rim. She likes it spicy…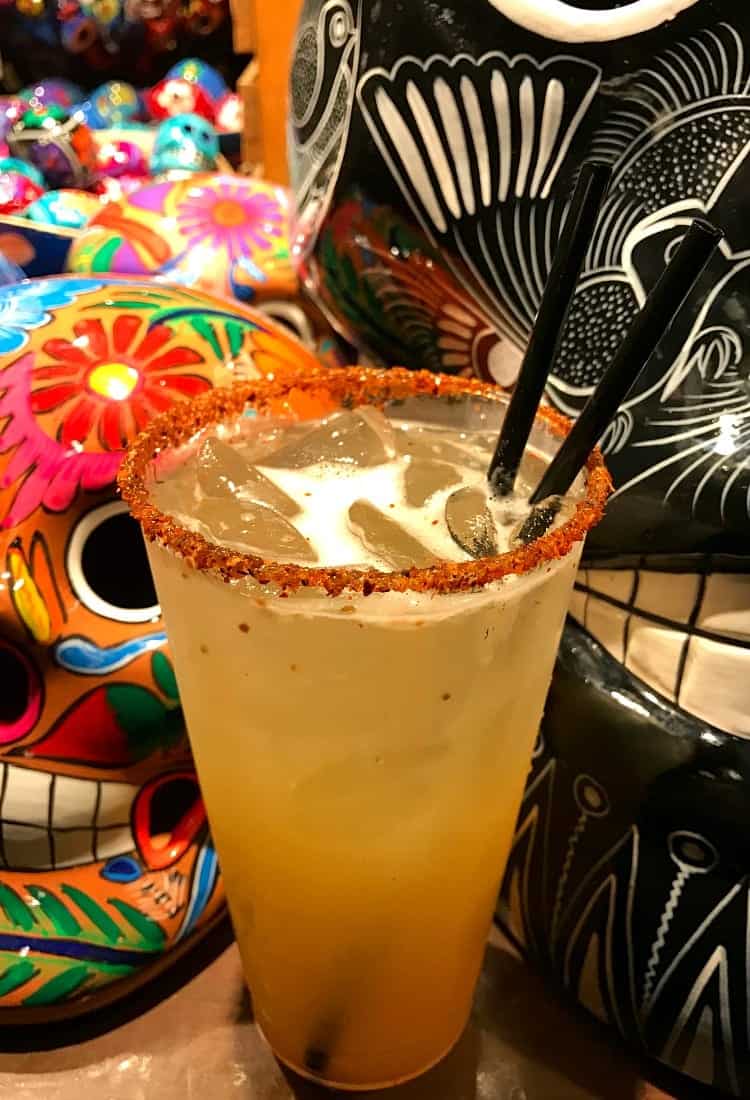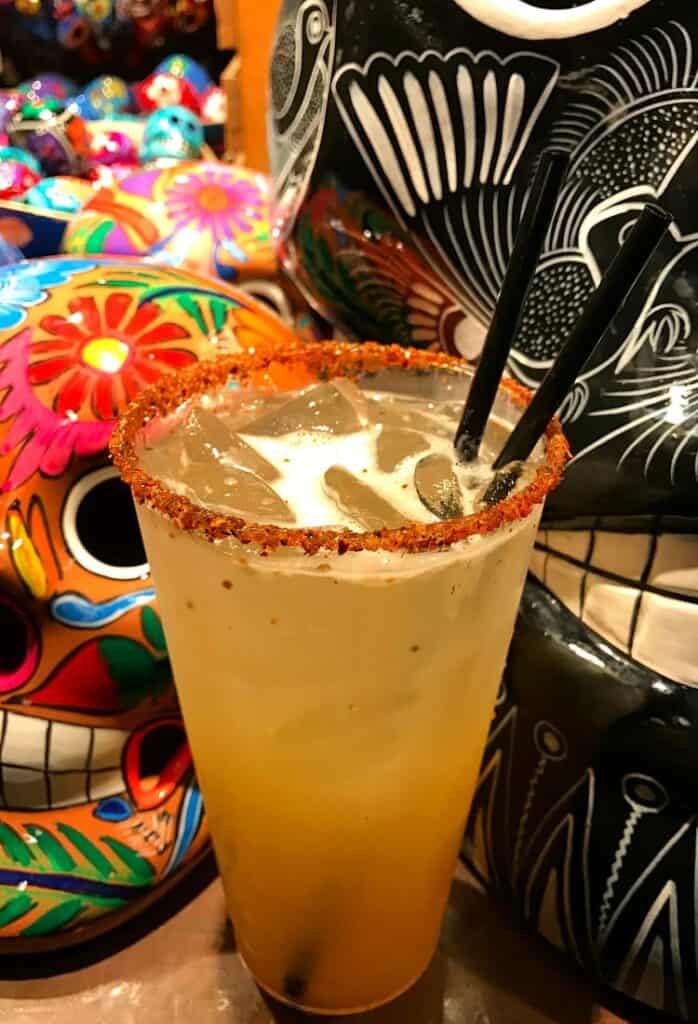 Our last day on land was at Hollywood Studios. We started off by grabbing a few treats right when we first walked in. I mean, you've got to have some Mickey krispie treats!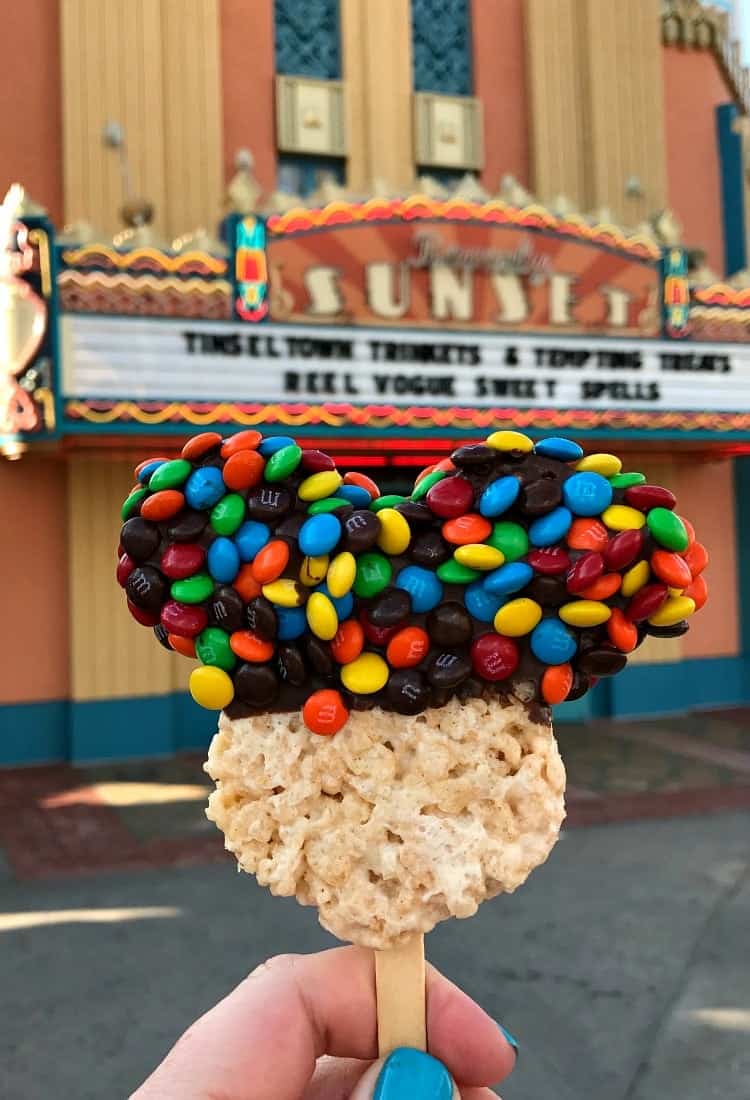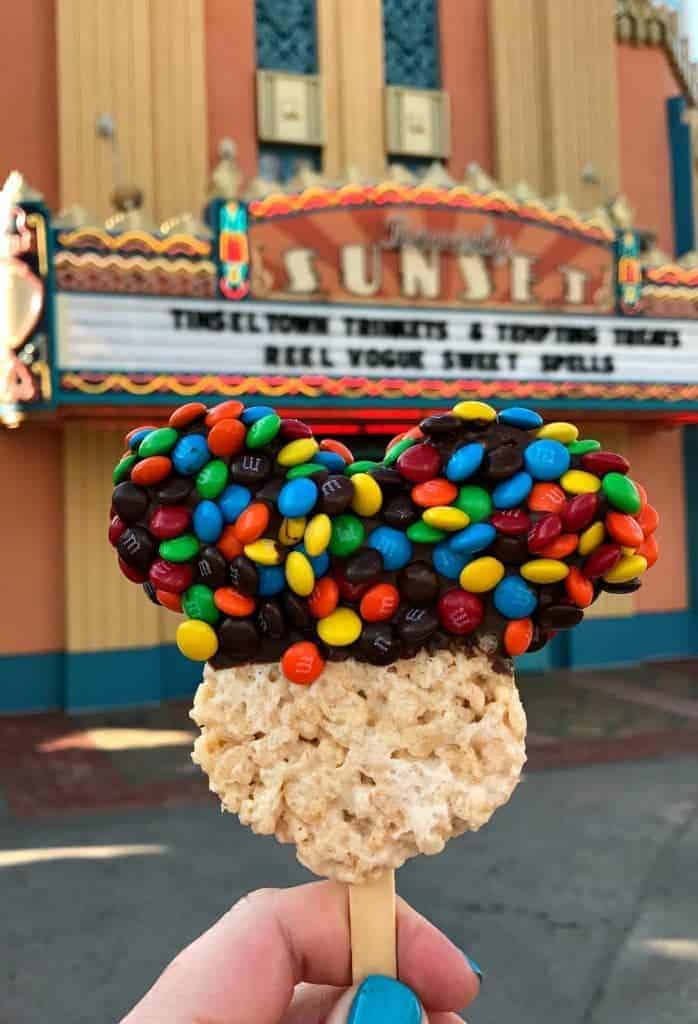 We've seen the Storm Trooper parade a few times now, just having come in May for our son's birthday, but I'll tell you, it never gets old. We stop what we're ding every time and just watch them come down the street.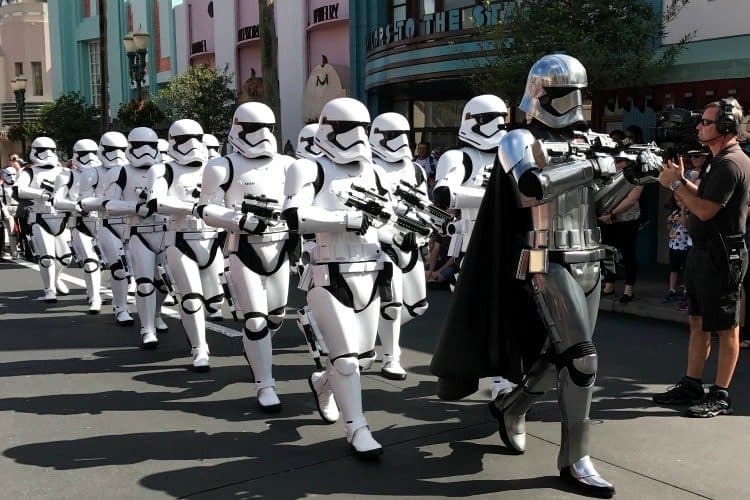 After a few rides it was time to head over to the Brown Derby for lunch. Christie and her friend the we were traveling with were really excited for this lunch because the Brown Derby carries this chardonnay that they had sample at Fess Parker winery on a cruise they took to California.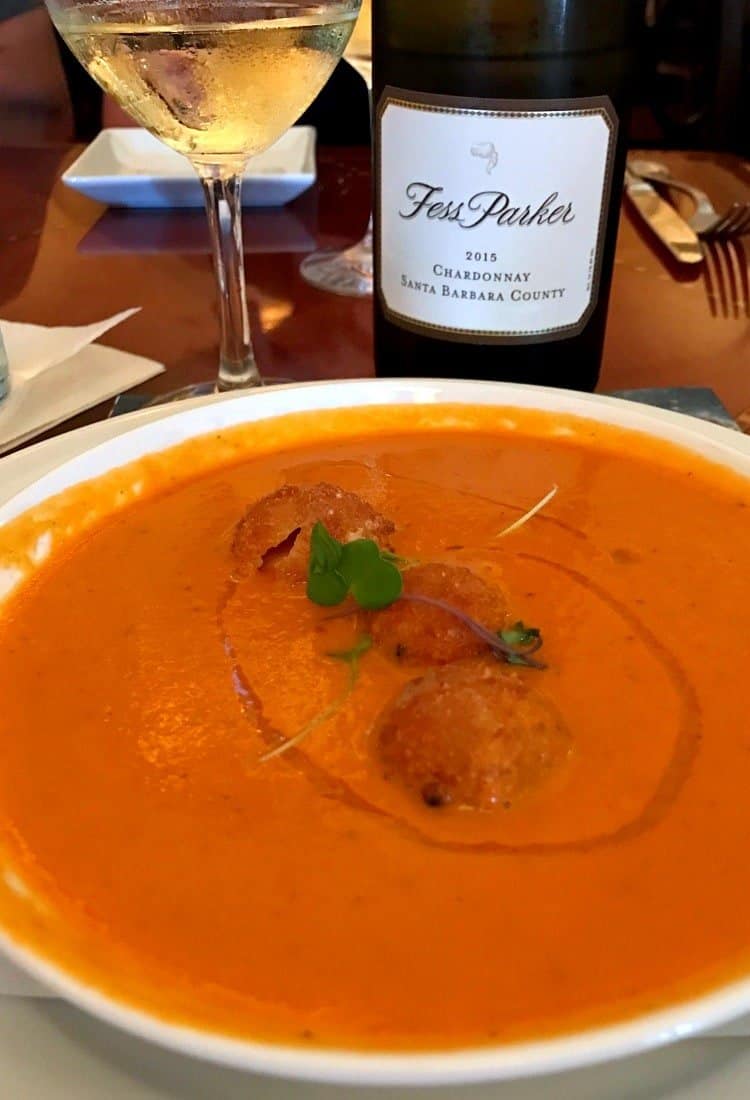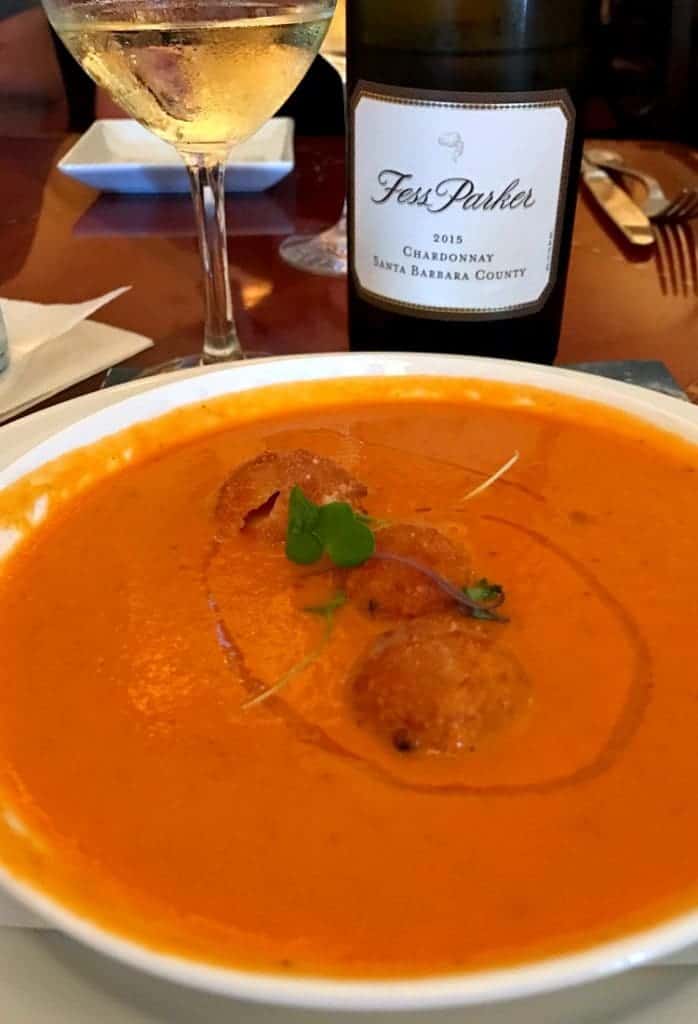 Not only was the wine really good but lunch was even better. This tomato bisque came with these fried cheese ball croutons that were out of this world delicious. I highly recommend making a stop here if you can.
Then it was off to the Disney Wonder!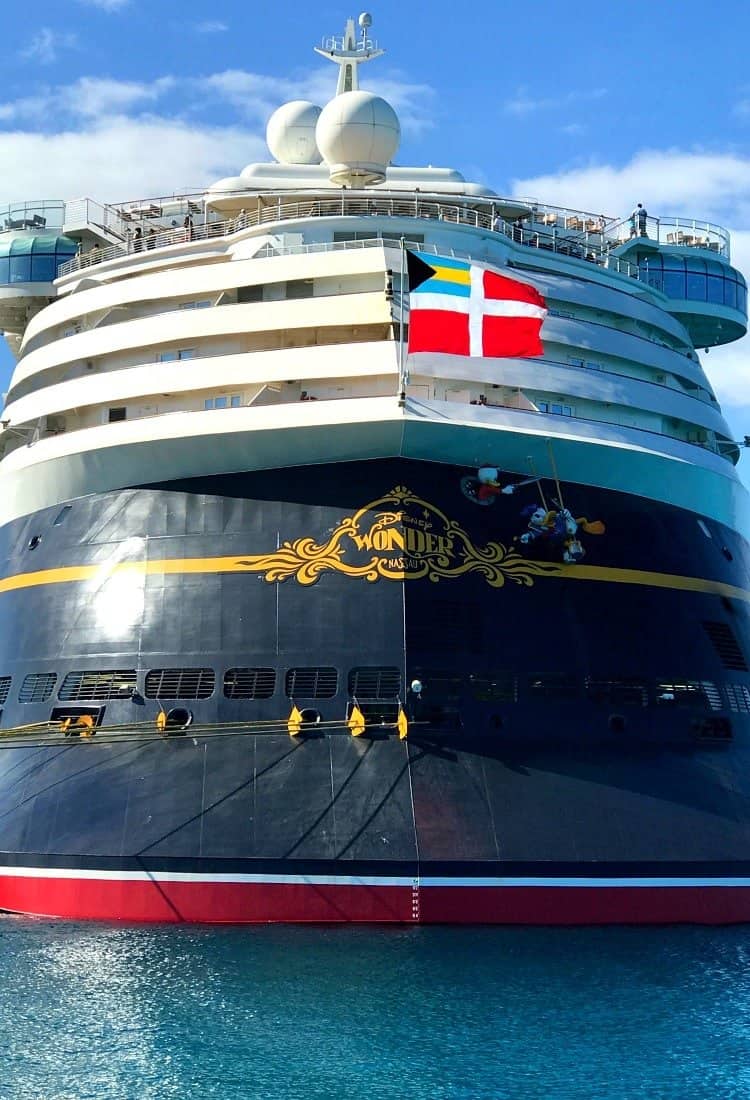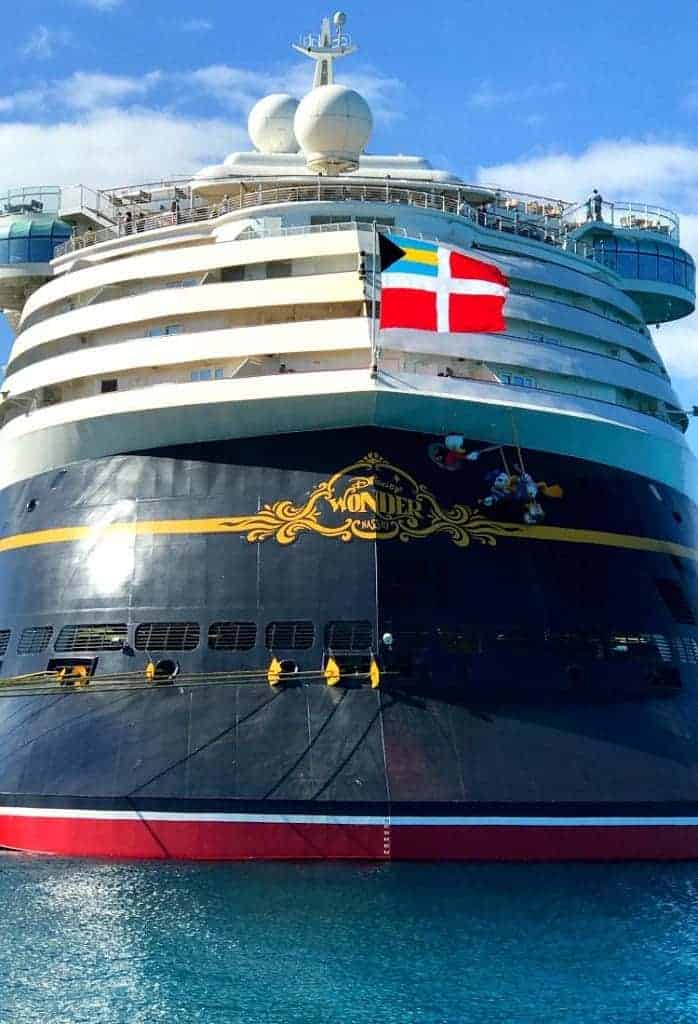 This was my first time on any cruise so I really had no idea what to expect.
When we got on board Christie headed off to a luncheon at the Animator's Palette while the boys and I explored the ship.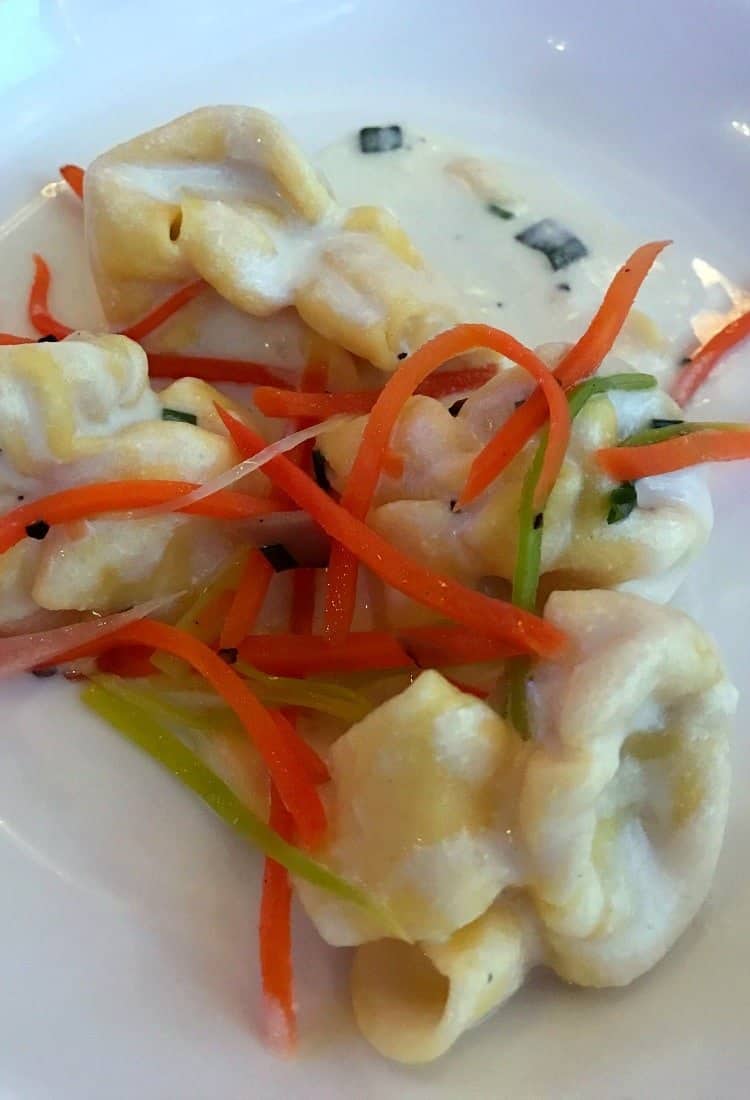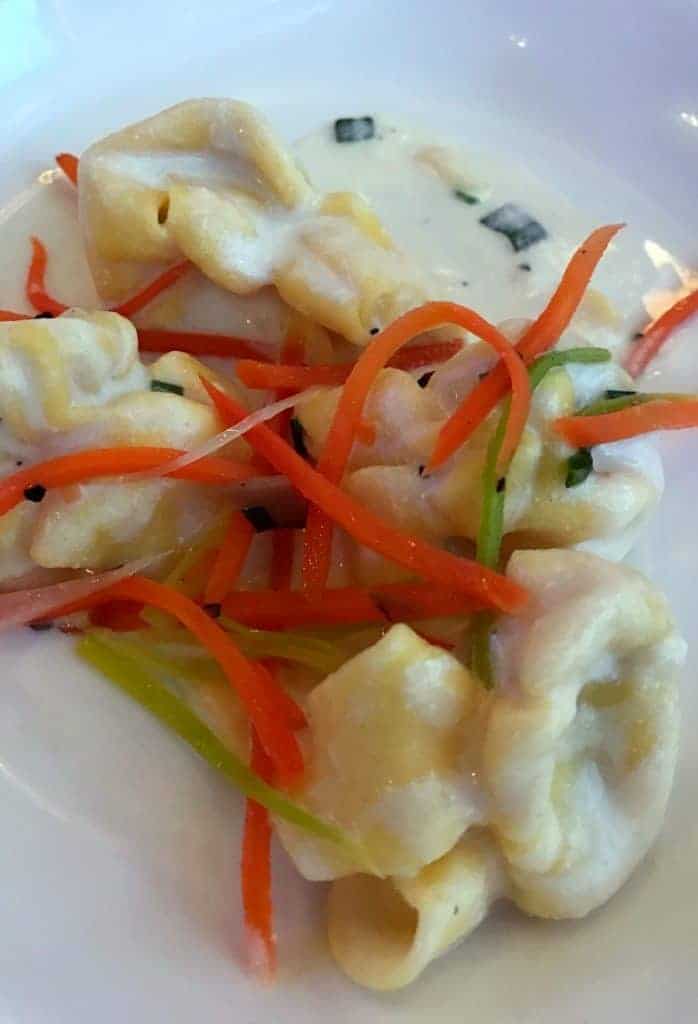 Pasta was big on the list for Christie since we don't seem to eat much of it at home…you know, always trying to stay on thr low carb…but this trip all bets are off. It's all carbs, all the time!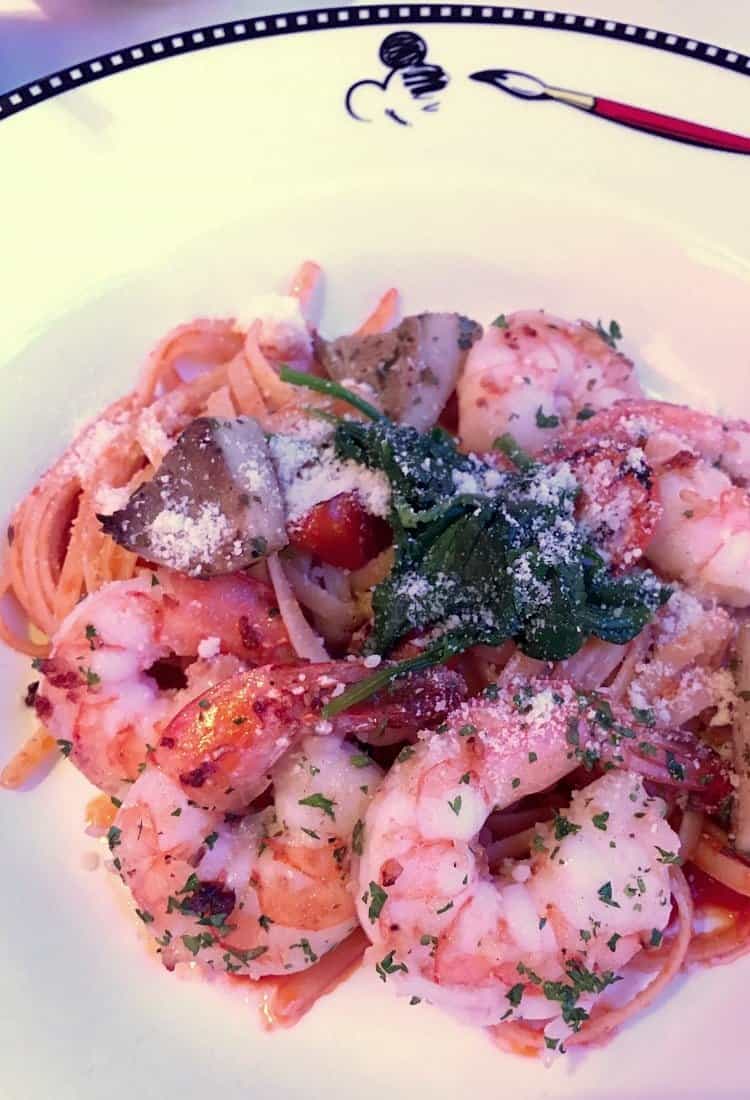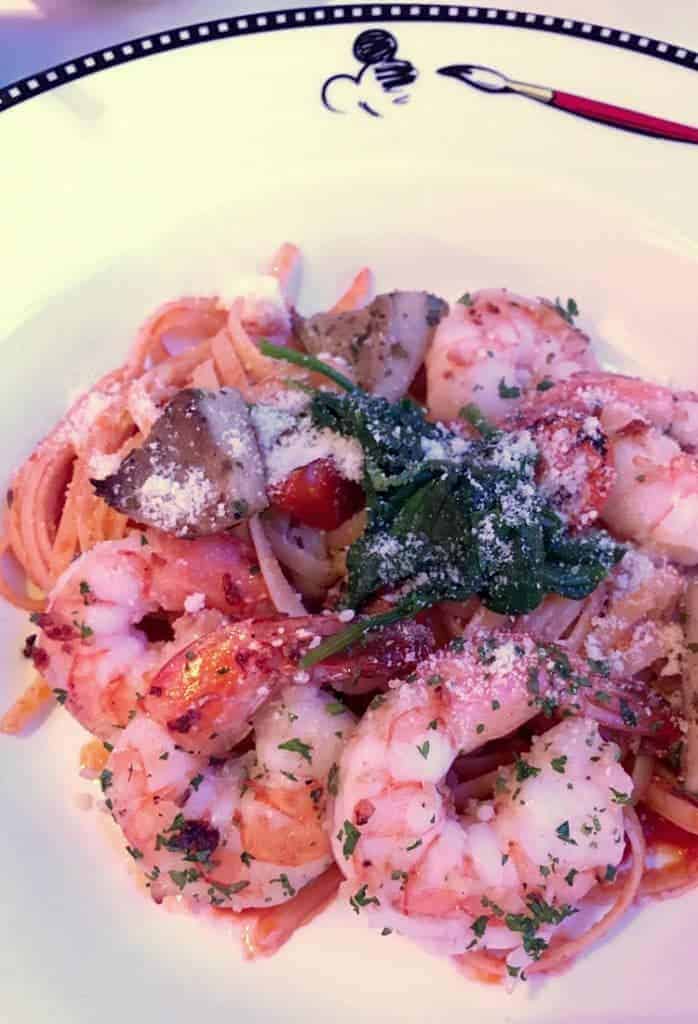 There were characters walking around the ship everywhere you turned, Mickey was here on the stairs saying hi to the boys!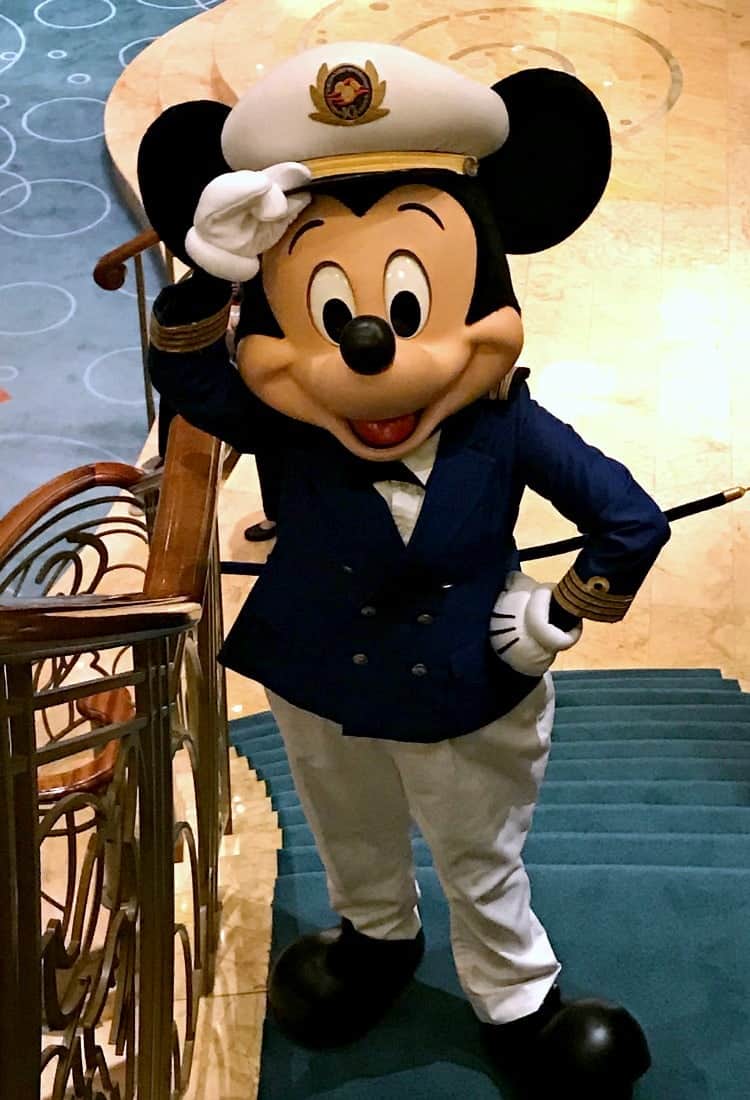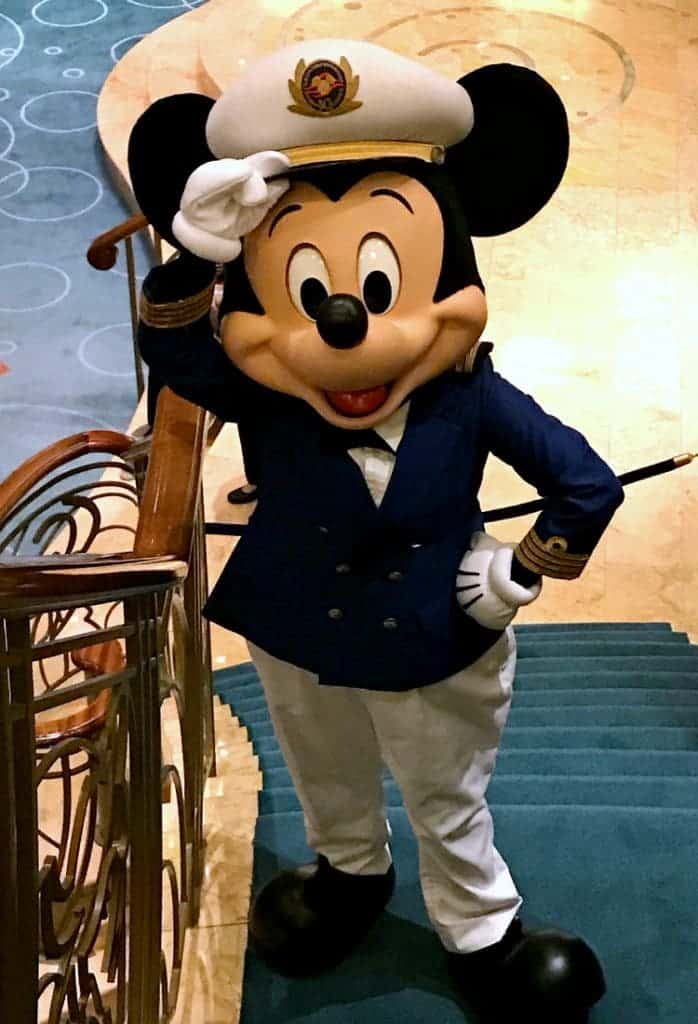 That night was dinner at Tiana's Place. A fun, high energy restaurant with lots of Southern classics. Live music played throughout dinner and there was even a limbo going on. If you want quiet dining, this isn't for you. But the kids sure do love it.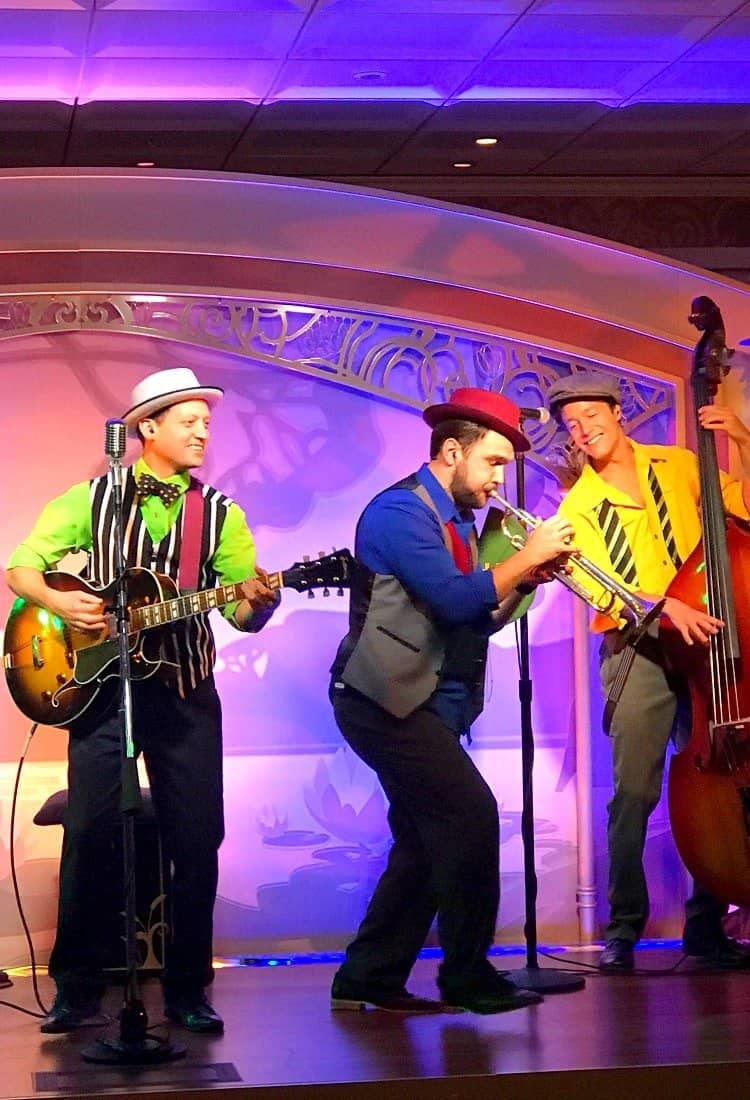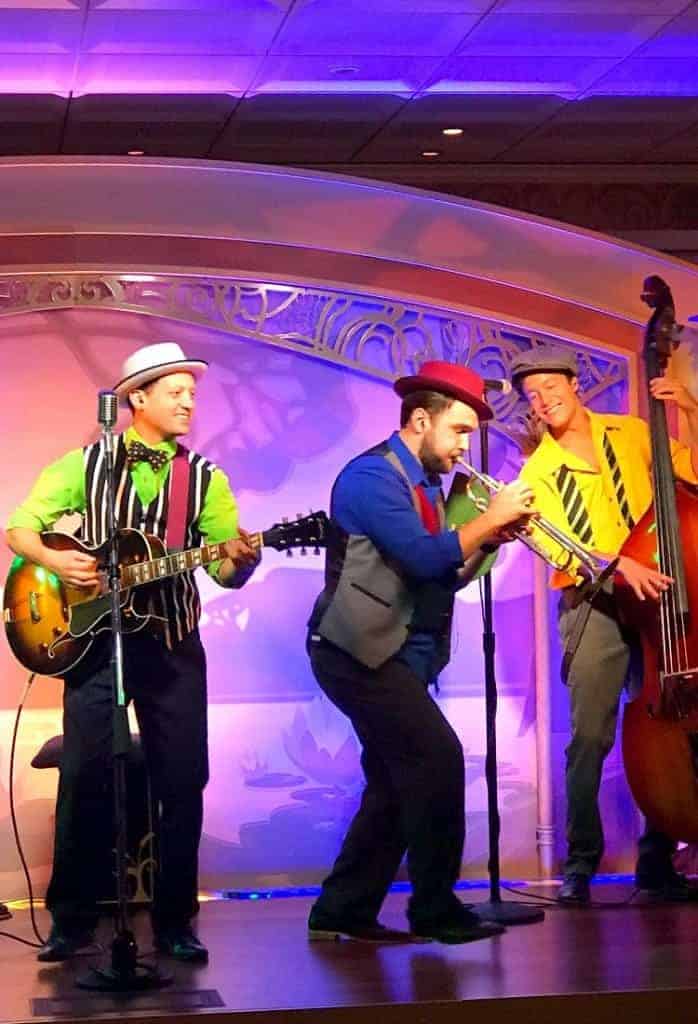 The boys especially loved this restaurant, there was even a limbo line that Evan got up and got into while we finished eating dinner.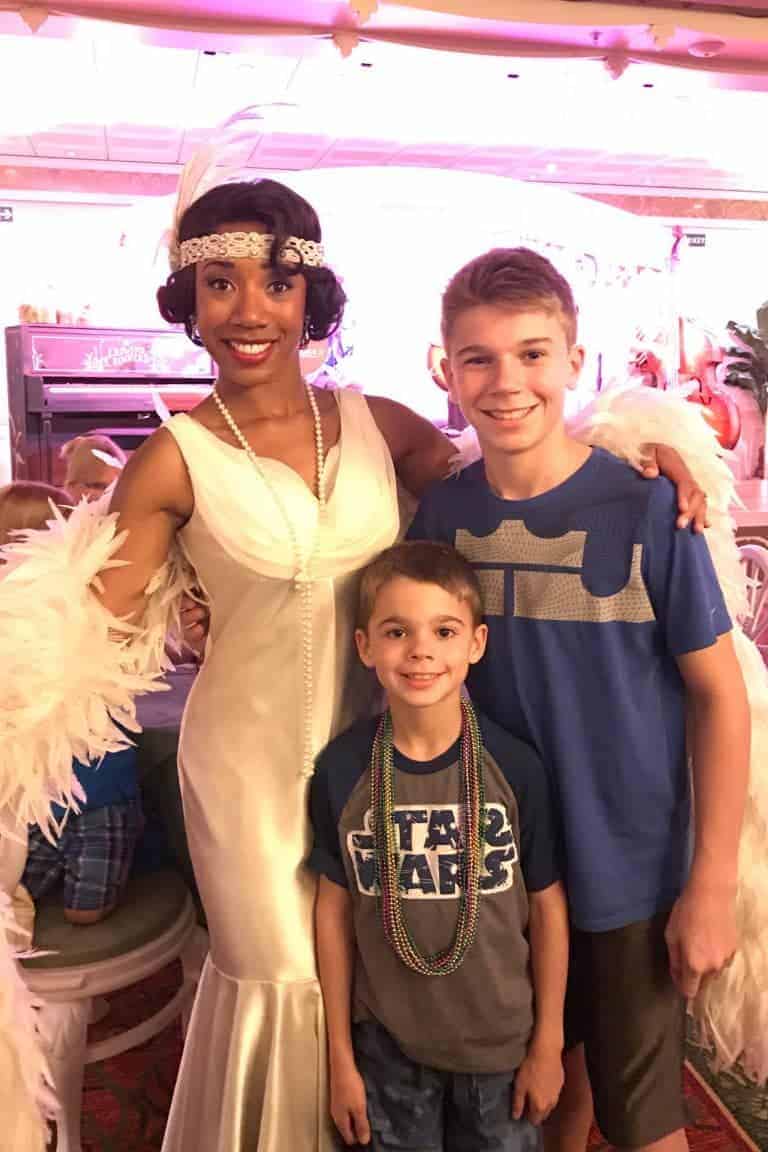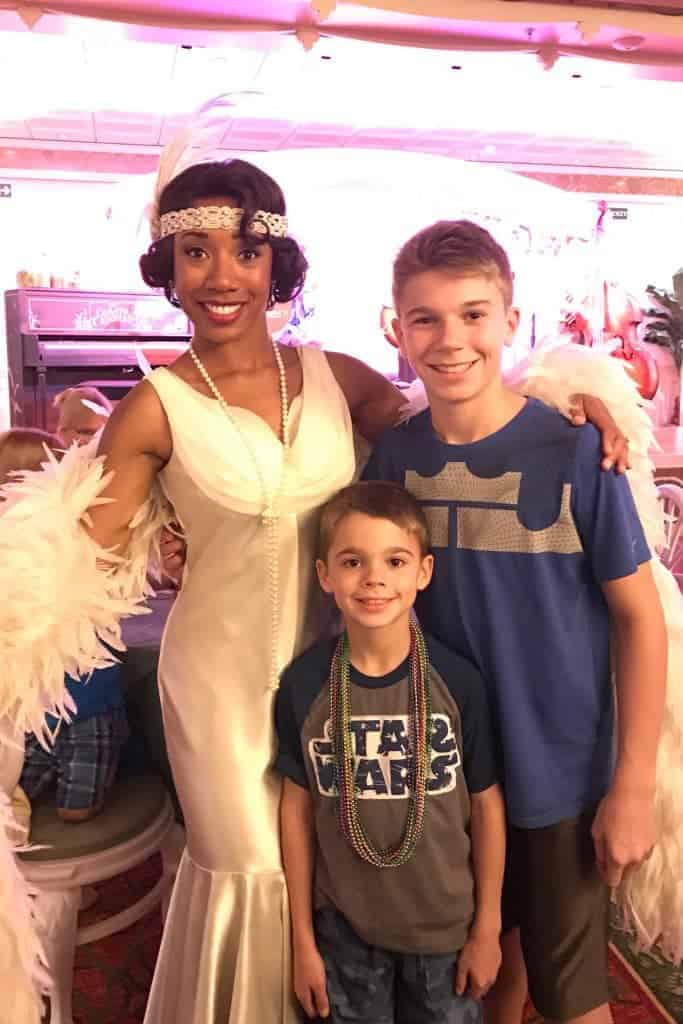 Dinner was good but the best part was dessert. The beignets with a vanilla custard dipping sauce were crazy delicious.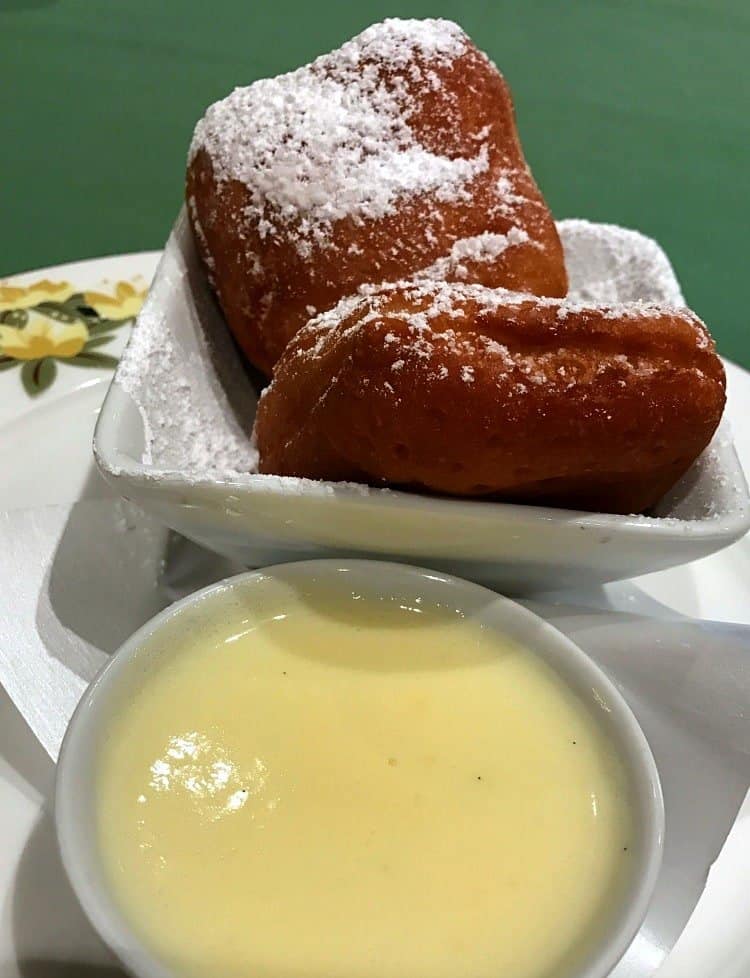 Of course afte dinner we still had to go and a couple of soft serve ice cream cones. It's a given when you're on a cruise I'm told so we weren't about to break tradition.
Then we got back to our cabin and it looked like this. While you're out enjoying dinner and all the fun the ship has to offer, they crew is back at your cabin turning it into a fun sleeping are for the kids. They were so excited to see the bunk beds that magically appeared from the walls.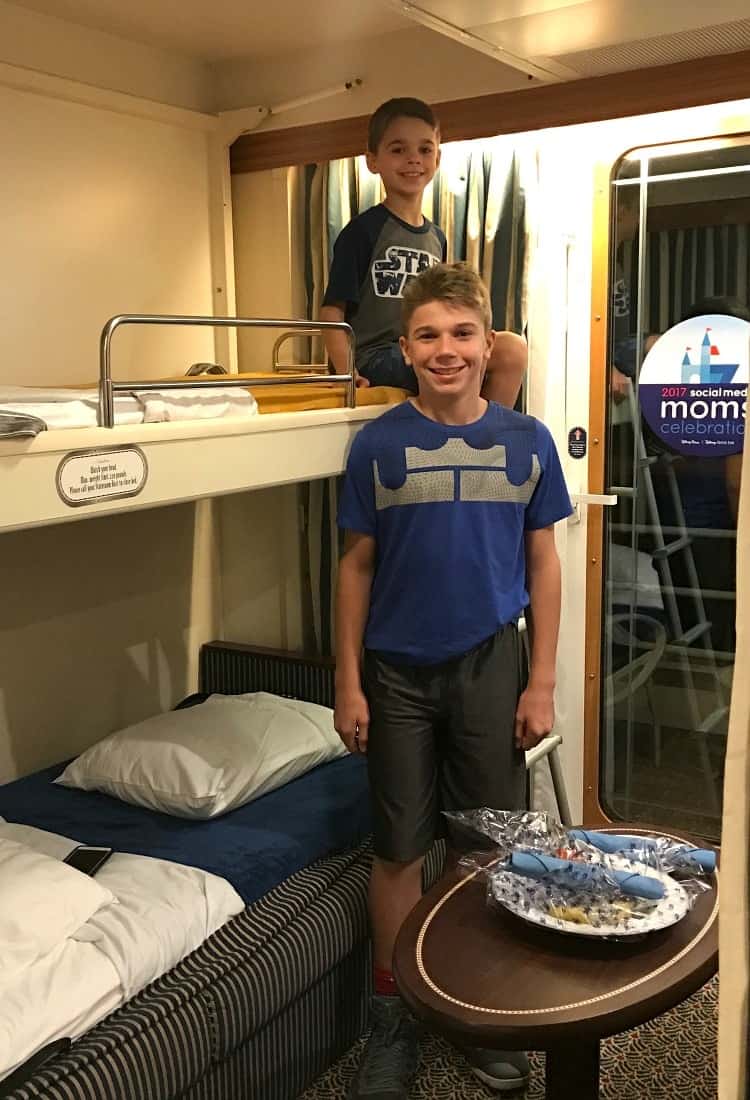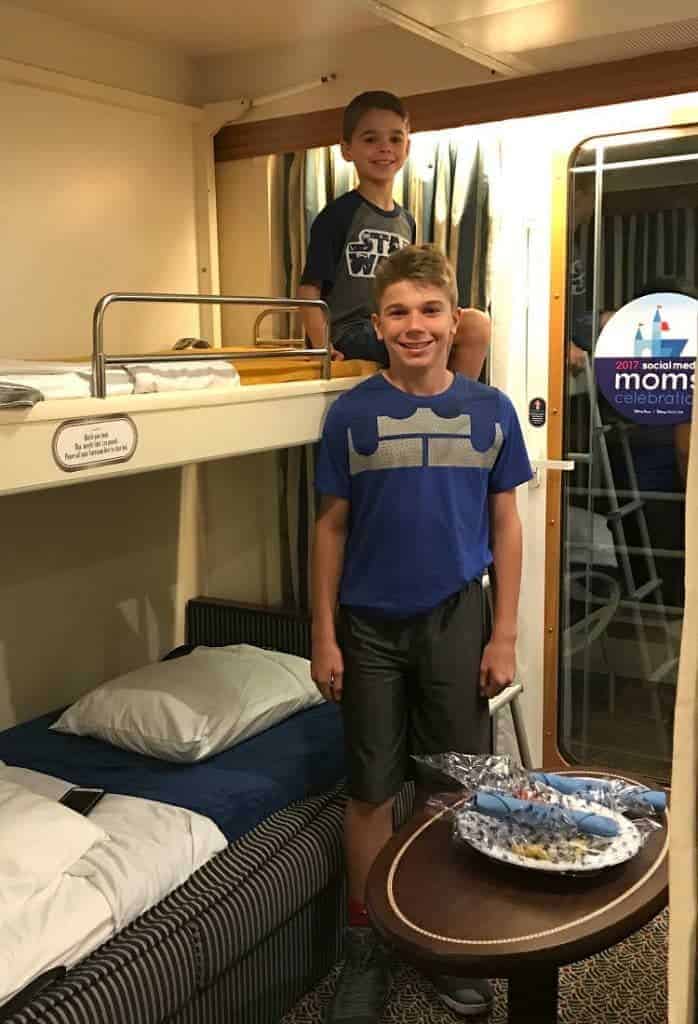 There were a few more conferences to attend the next day but at least Disney knows how to do conferences in style – with lots and lots of champagne!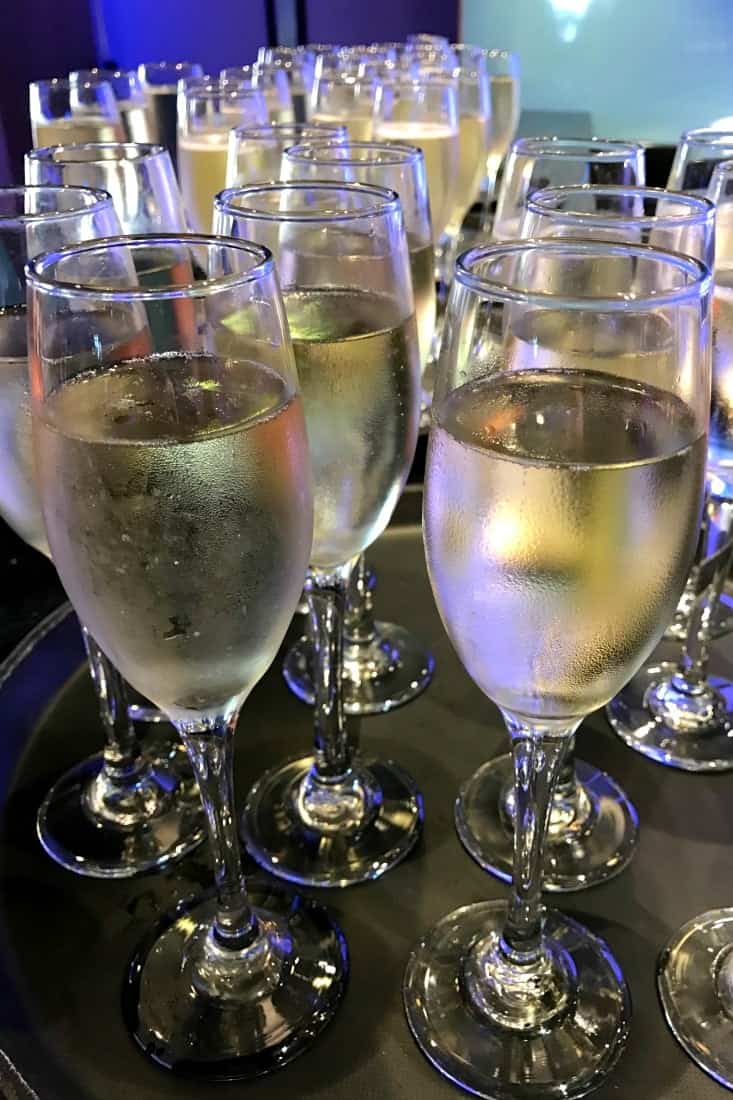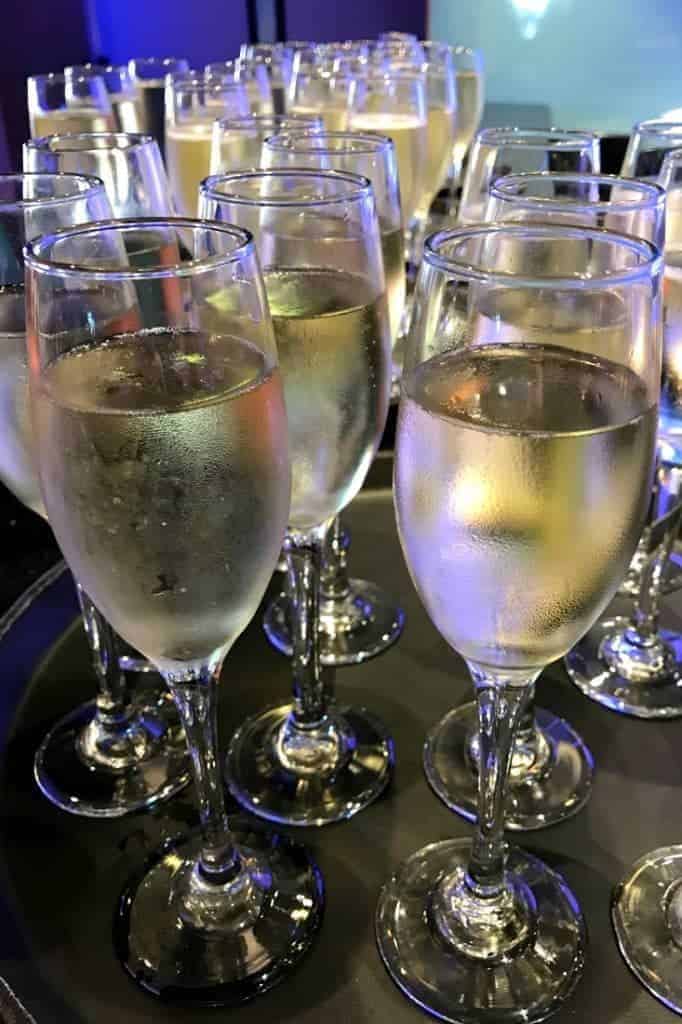 After the day at sea, the real fun began. We got to Disney's private island, Castaway Cay. The weather was perfect, we couldn't have asked for a better day!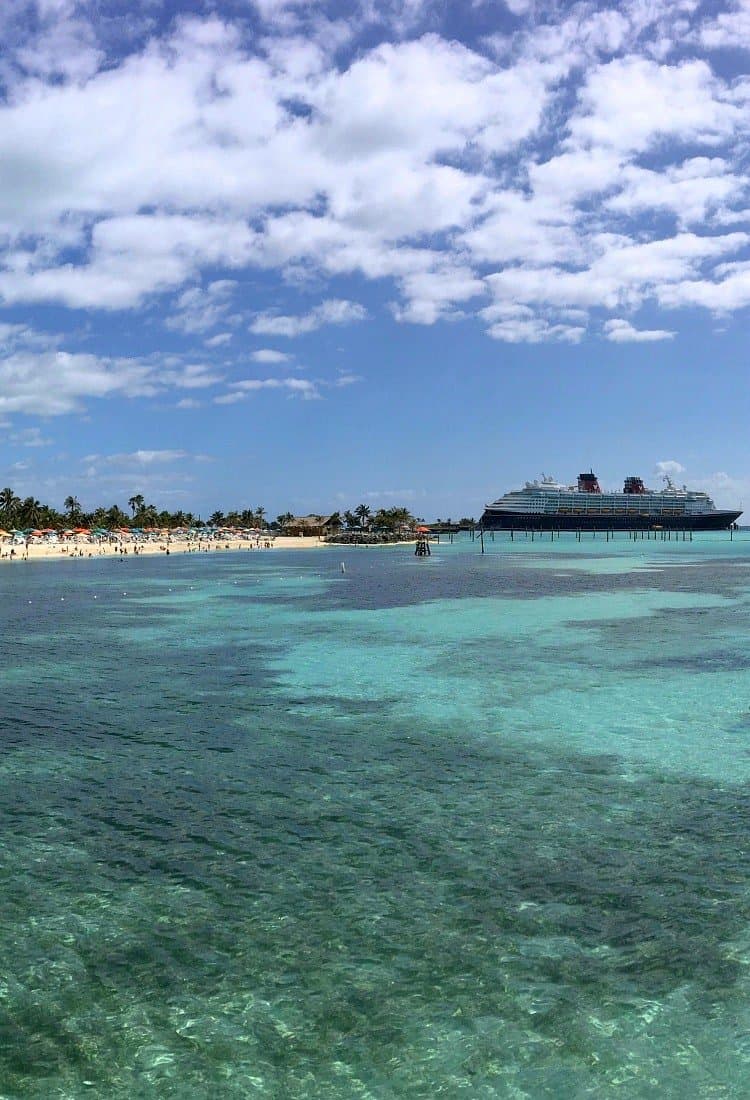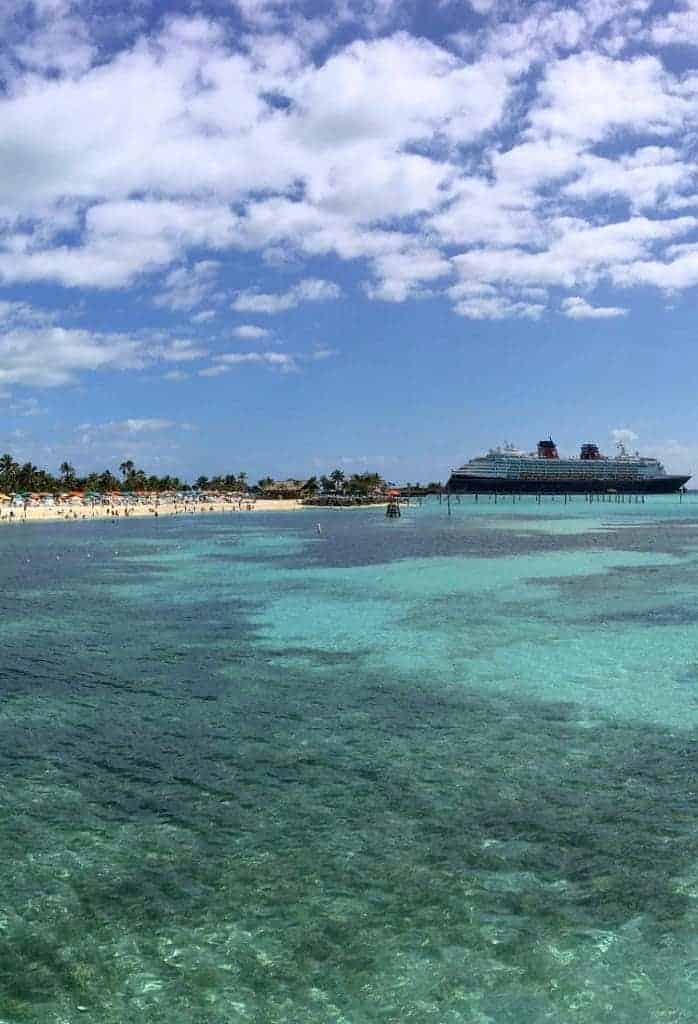 We ended up signing up for the 5K run…this was not my choice of things to do on an island in the Bahamas but after all the eating and drinking we were doing maybe it wasn't such a bad idea after all.
Tyler did great, he came in a little bit before me.
Just a little bit…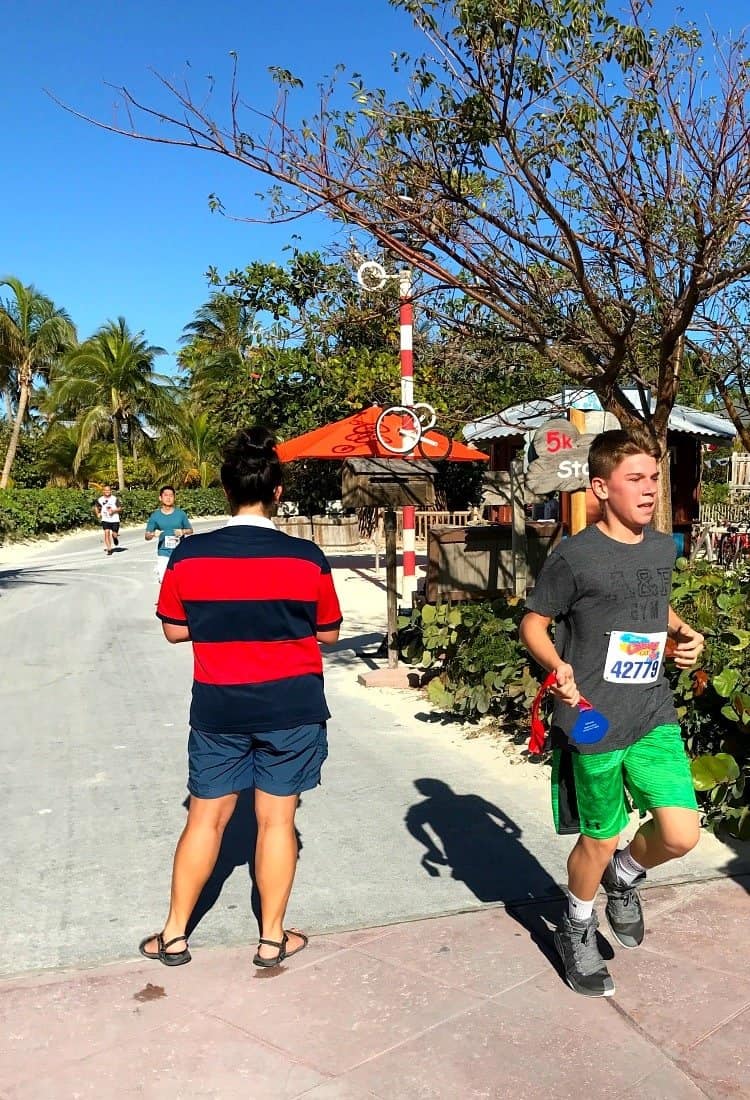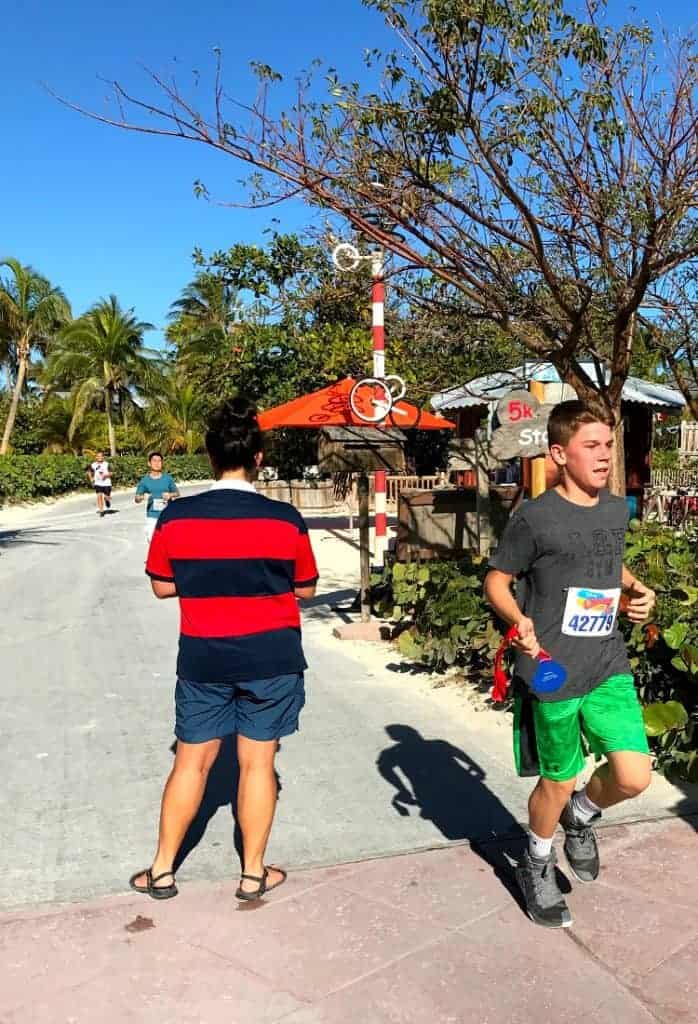 We met up with everyone on the beach and ordered up a few fun cocktails. This one was kind of like a mojito but not as sweet. It was perfect for sipping on at 10:00 in the morning…vacation cocktails are the best.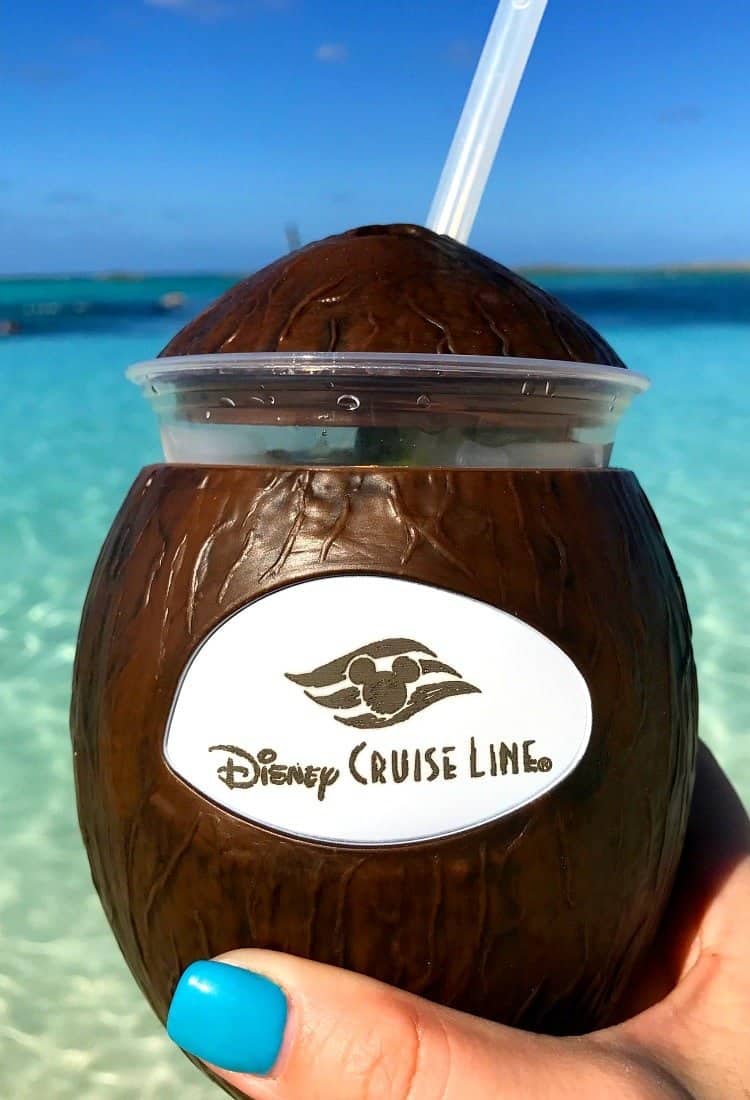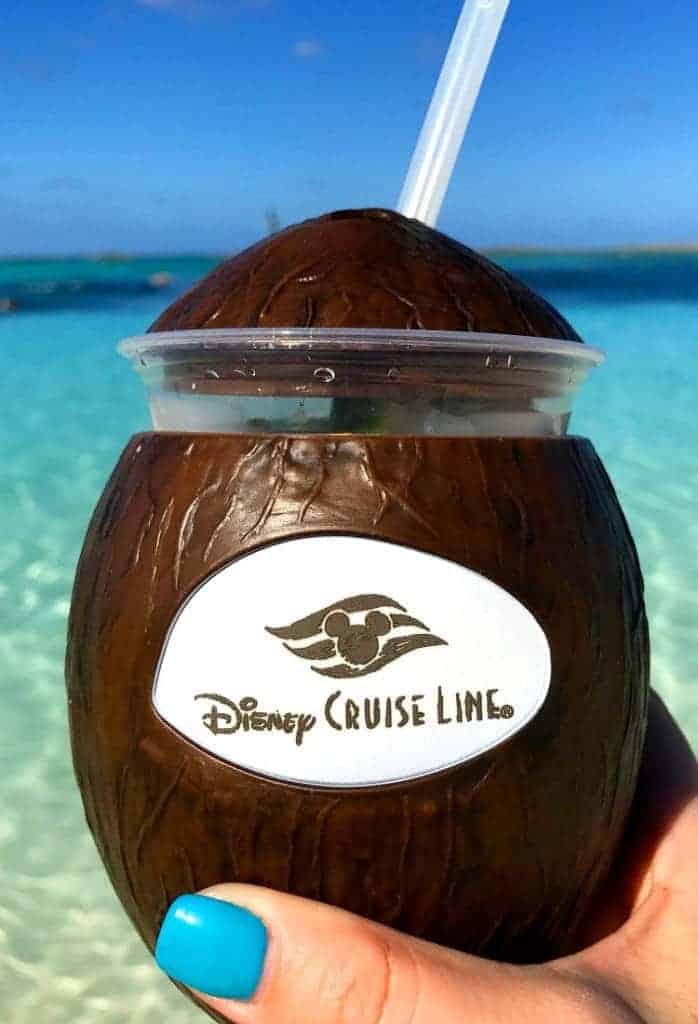 Even the beer came in these fun bottles, especially designer for getting those limes in properly.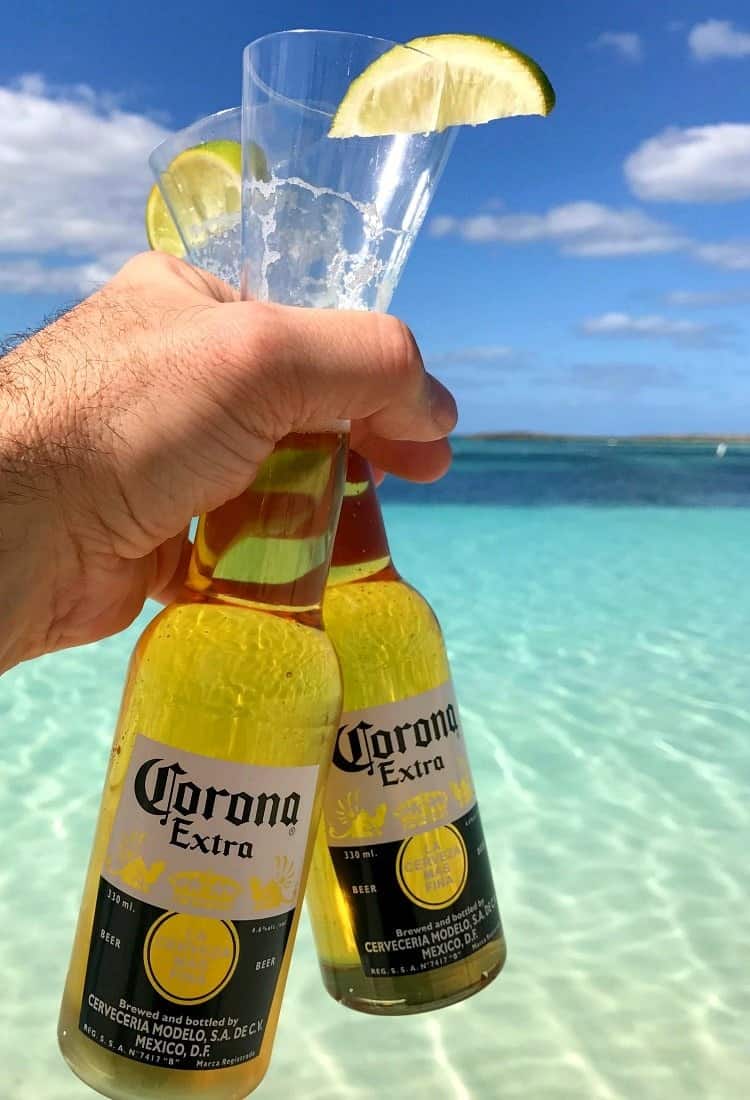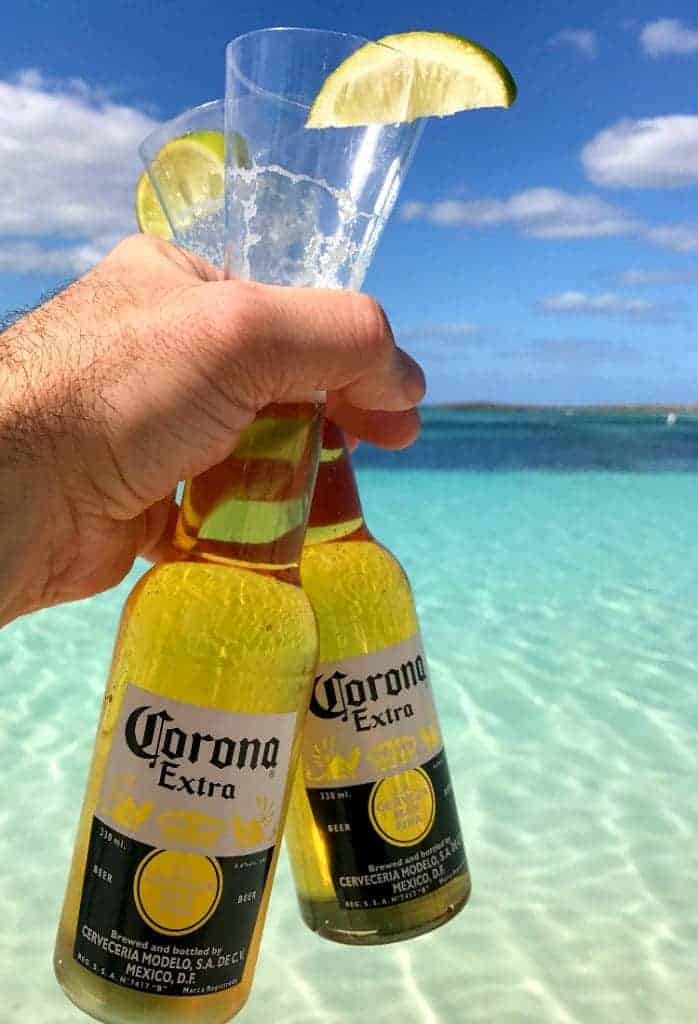 There was a lot to do on the island, play areas in the water for the kids, restaurants serving up BBQ lunches and a bar at the end of the island that you could hang out at and take in the views.
Evan really liked his pirate telescope we bought him so he sat right there for a long time looking at the ocean and the birds.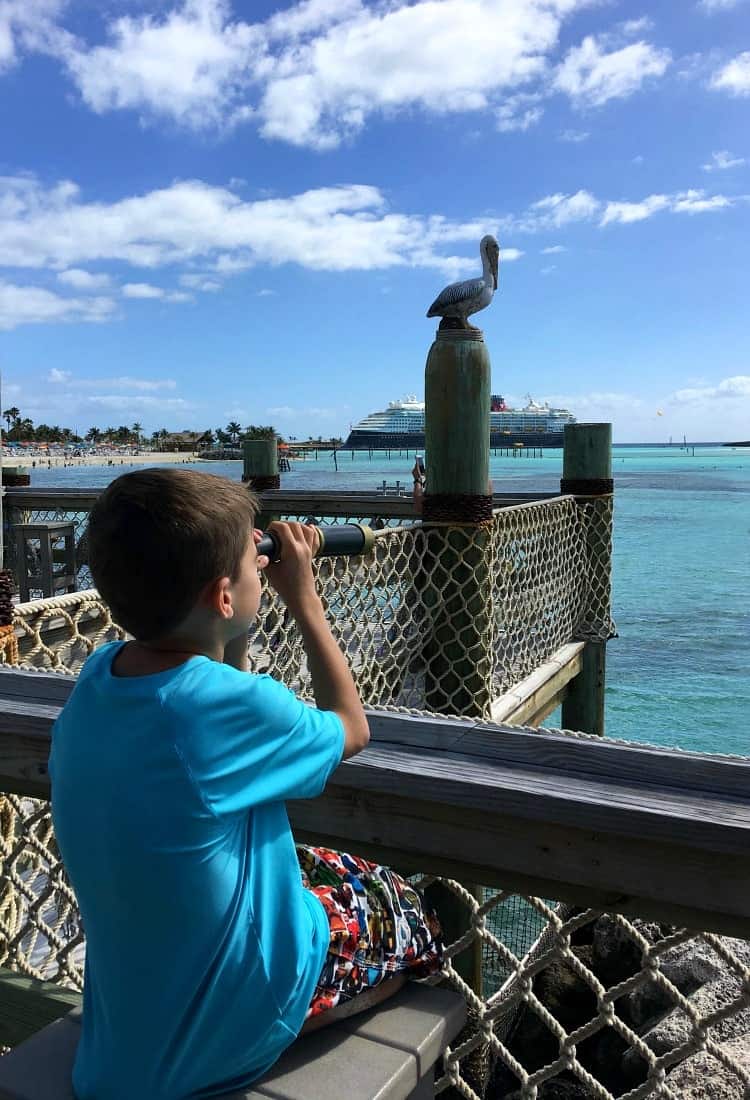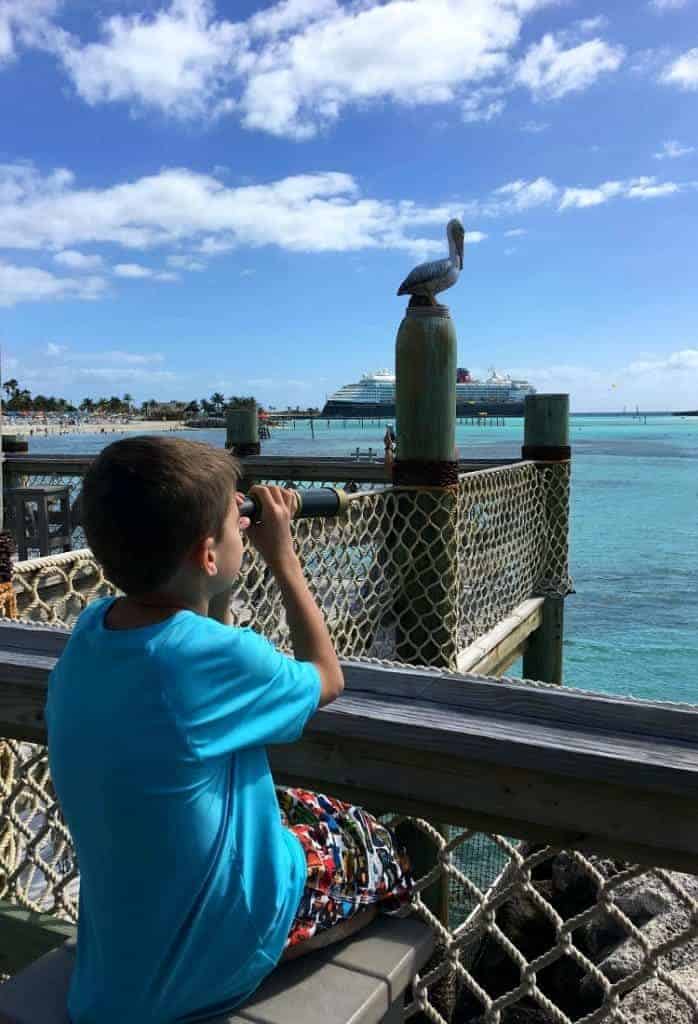 We had a fun night at the Cadillac bar to end our trip on a high note – then it was off to bed and back home to Jersey the next day.
I can only hope we get invited back next year because we had a blast. There's so many things that we did that I didn't even fit into this post here…
But it was time to say good bye for this trip. This picture from Christie's favorite ride sums it all up – she makes all of us go on It's a Small World ride every time we go to Disney. Another ritual that I don't intend on breaking!