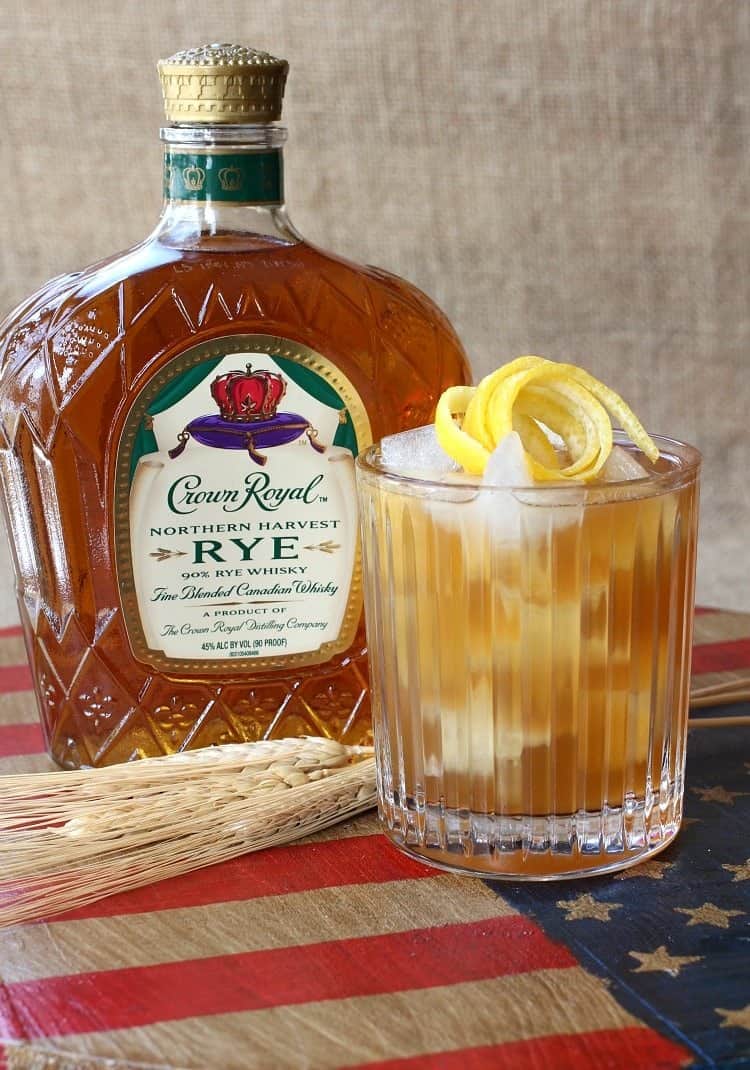 This Sweet and Sour Rye cocktail is heading your way for President's day!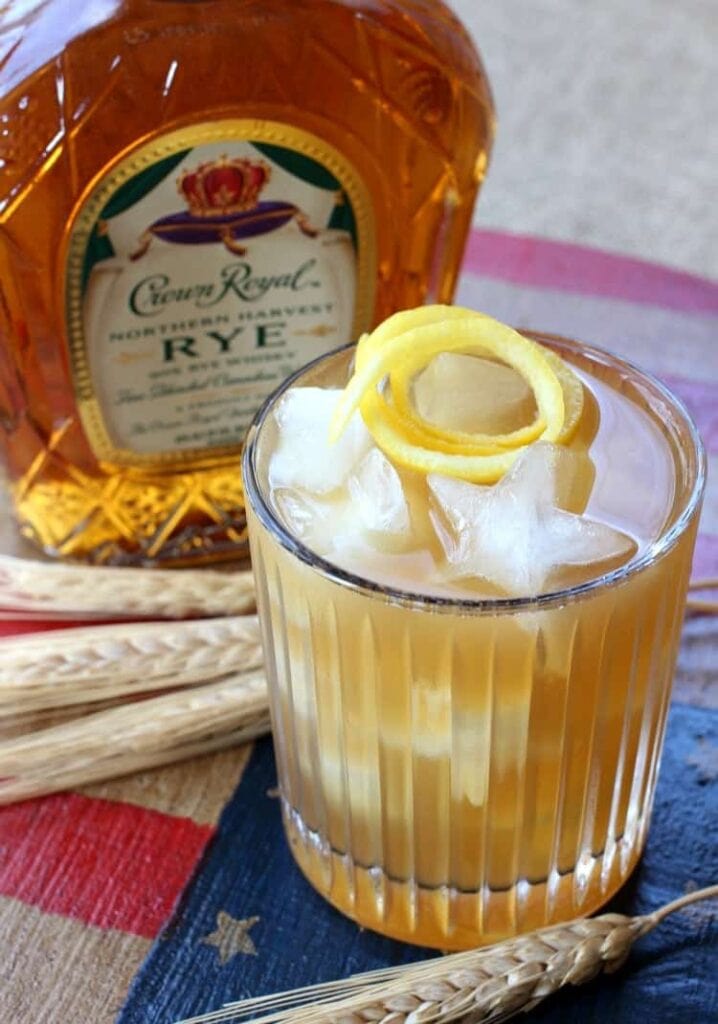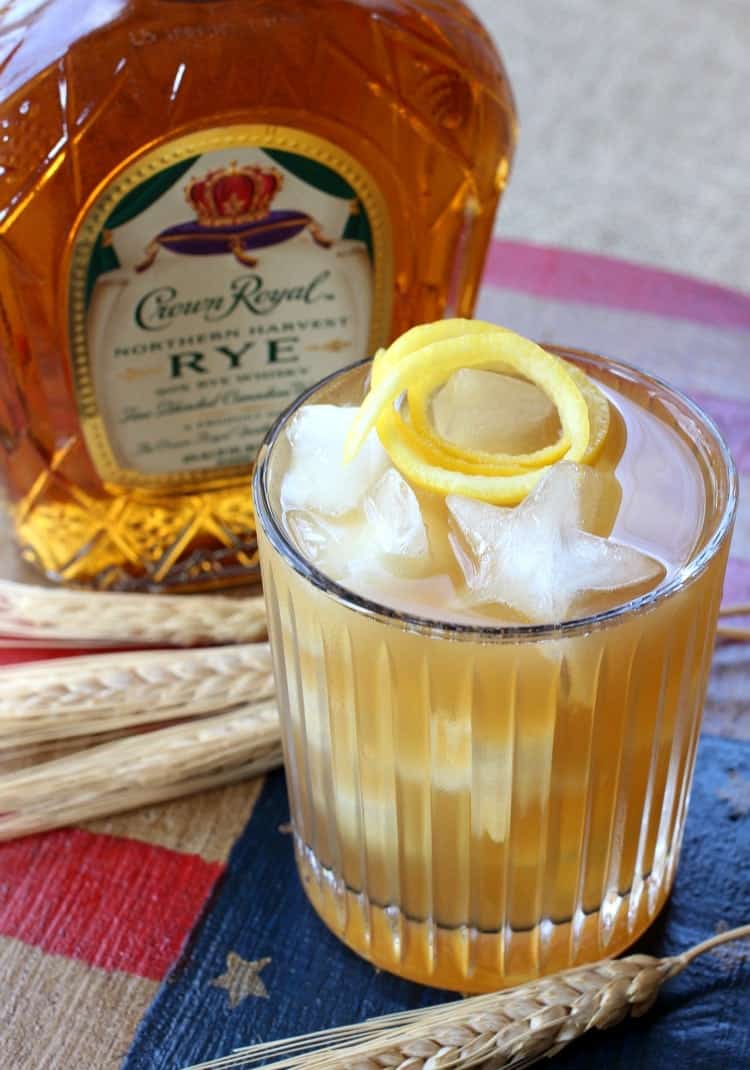 I wanted to make a drink today to celebrate President's Day weekend and I thought the perfect spirit to use would be Crown Royal Rye Whisky.
OK, yes, I know that Crown Royal is a Canadian Whisky, but it's one of the rye whisky's that I like the flavor of best. So we're going to use it today to make my spin on a whiskey sour.
Whiskey sours are one of the first drinks that I started making with whiskey. After you graduate from a Jack and Coke…you start to look for a drink that actually tastes like whiskey. Christie found a recipe a long time ago on the Food Network for homemade whiskey sours, no sour mix used – just lemons and limes and a little bit of sugar. And man, are they good.
These Sweet and Sour Rye cocktails are my twist on a whiskey sour, swapping out the traditional whiskey with rye whiskey. Crown Royal is Canadian so they say "whisky" but we're talking about President's Day here in the states so I'm going to spell it "whiskey" today…
This cocktail is really easy to make with just a few fresh ingredients to get you going.
A few lemons, honey and rye whiskey. That's it.
Some recipes call for making a simple syrup which is basically just boiling down sugar and water until the sugar is completely dissolved. Let it cool and then use it for your cocktails.
Not to hard, but sometimes I don't have time for making simple syrups and letting them cool. Cocktail hour is at 5 – weather the simple syrup is made or not.
So by using honey instead of a simple syrup you can avoid that whole process.
Just juice a lemon (you'll only need about a teaspoon) and get it in a cocktail shaker with ice. Add a couple of teaspoons of honey and the rye. Shake really well so that the honey is really mixed in and the pour into a glass with ice.
Garnish with a lemon twist and drink.
And cheers to an easy cocktail hour with these Sweet and Sour Rye drinks!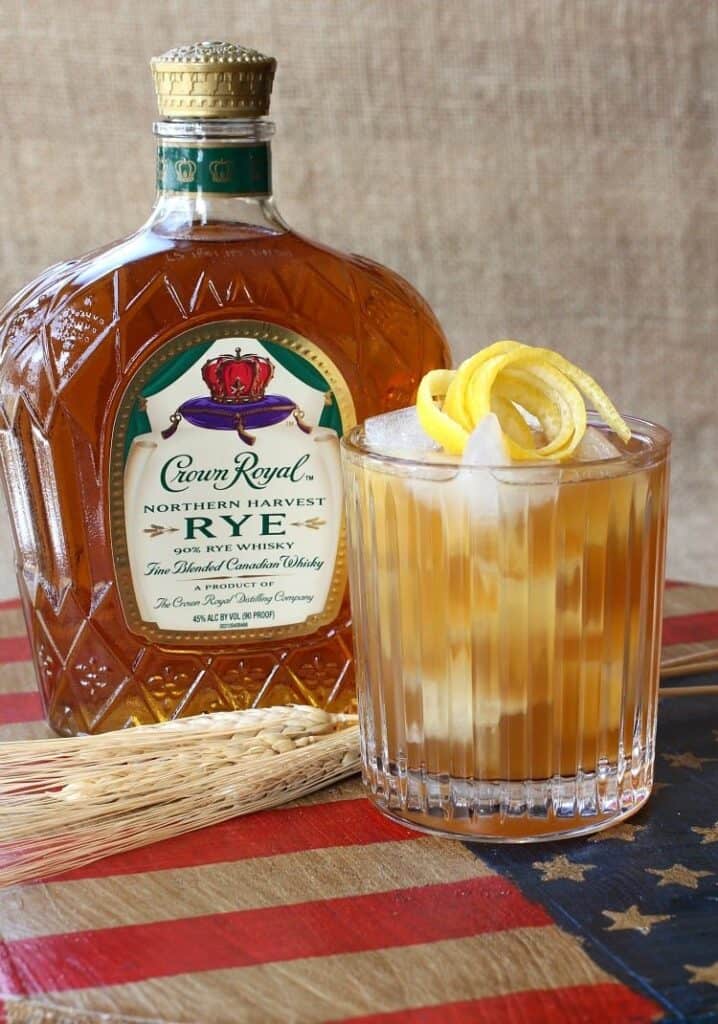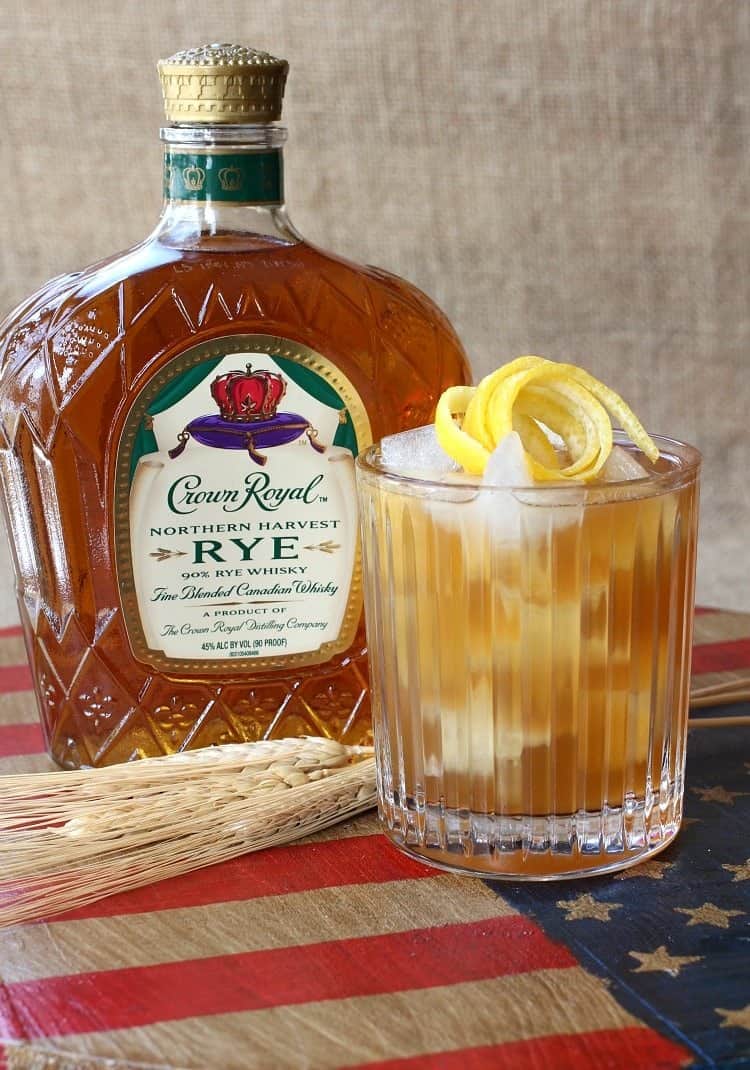 I mixed this cocktail up for thebar.com, head on over and check out all the other awesome cocktail recipes they have!
Print
---
Ingredients
1 1/2 ounce

rye whisky

1 teaspoon

fresh lemon juice

2 teaspoon

s honey
---
Instructions
Mix all ingredients together in a cocktail shaker and shake well.
Pour into a glass with ice.
Garnish with a lemon twist.