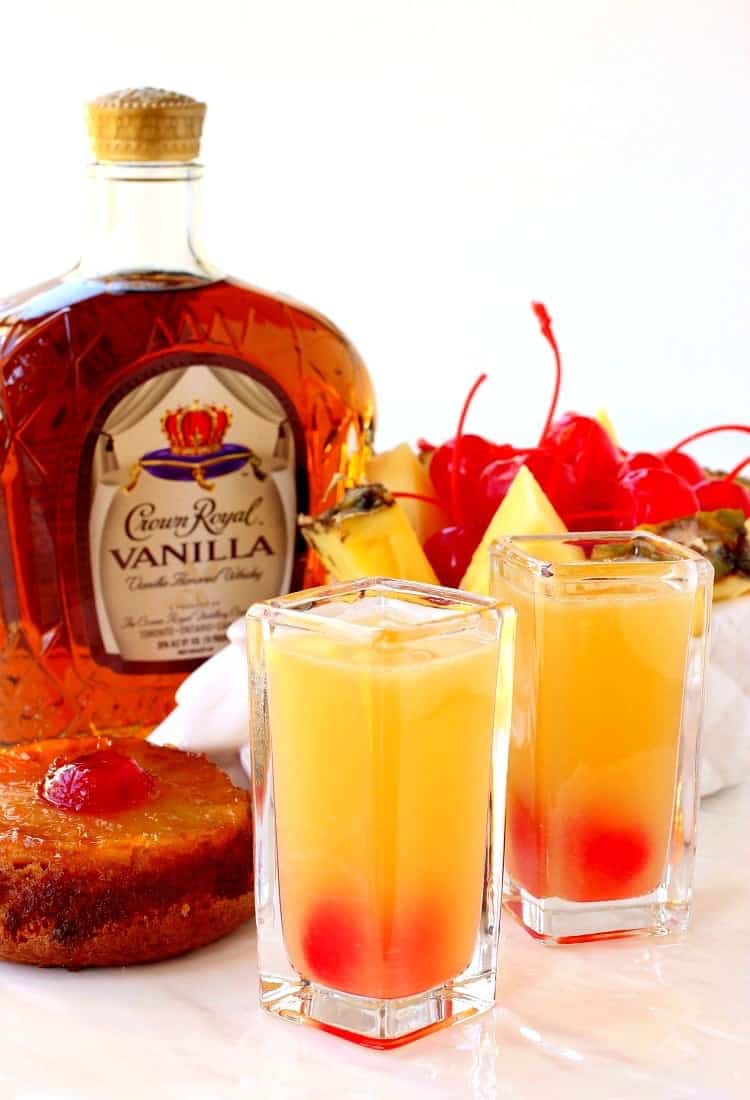 Pineapple Upside Down Shots
Pineapple Upside Down Shots taste just like the dessert but in drinkable form! Sweet but with a big kick from vanilla whiskey, these go down easy!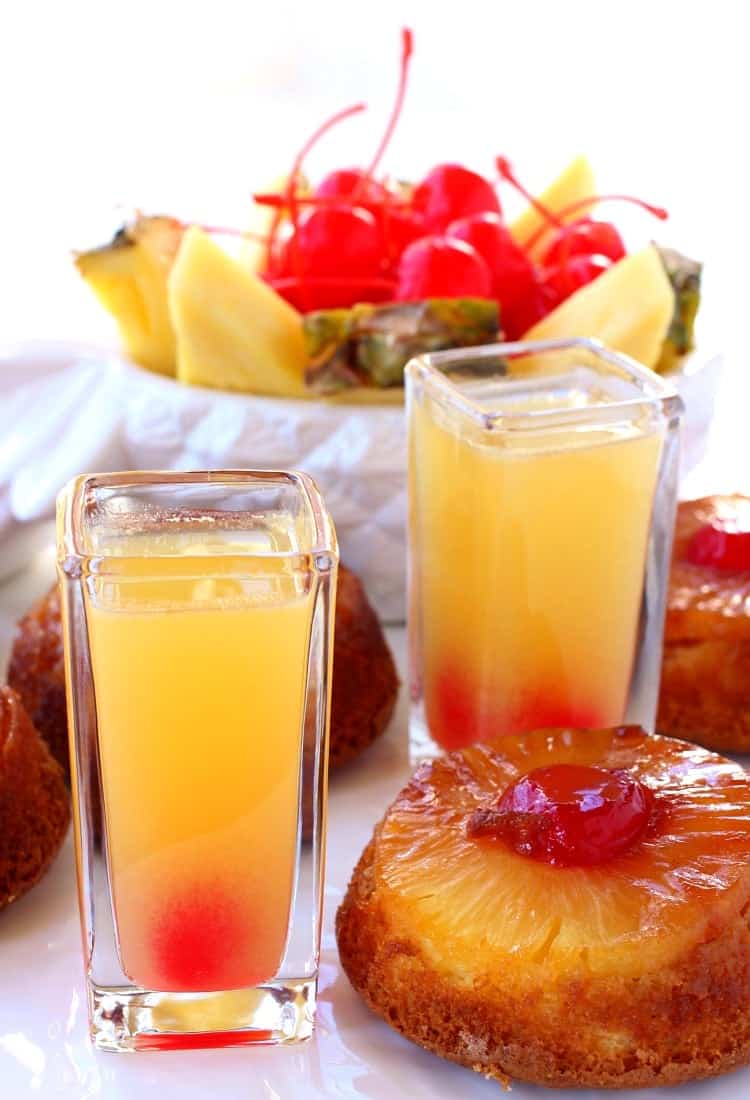 So as I promised, the shot to go along with my boozy, Pineapple Whiskey Upside Down Cakes.
These are fun shots to make, everyone I've made them for so far loves them. Just grab some Crown Royal Vanilla, pineapple juice and cherries and you're on your way…
I usually don't even tell people what's in the drinks I give them. People get so hung up on what they think they like and what they don't like, sometimes they're totally shocked when they taste something and I tell them what's in it.
It usually goes something like this, "That's crazy, since I don't even like whiskey…"
And that's what most people say…but then they really like what they just had. I've converted a few people in my day, I have to tell you. This Blackberry Whiskey Sour usually changes everyone's mind, too.
But then I slap down a tray of these shots and all of the sudden everything changes. It's all about how you mix it up. It's a balance of sweet and strong flavors with this shot.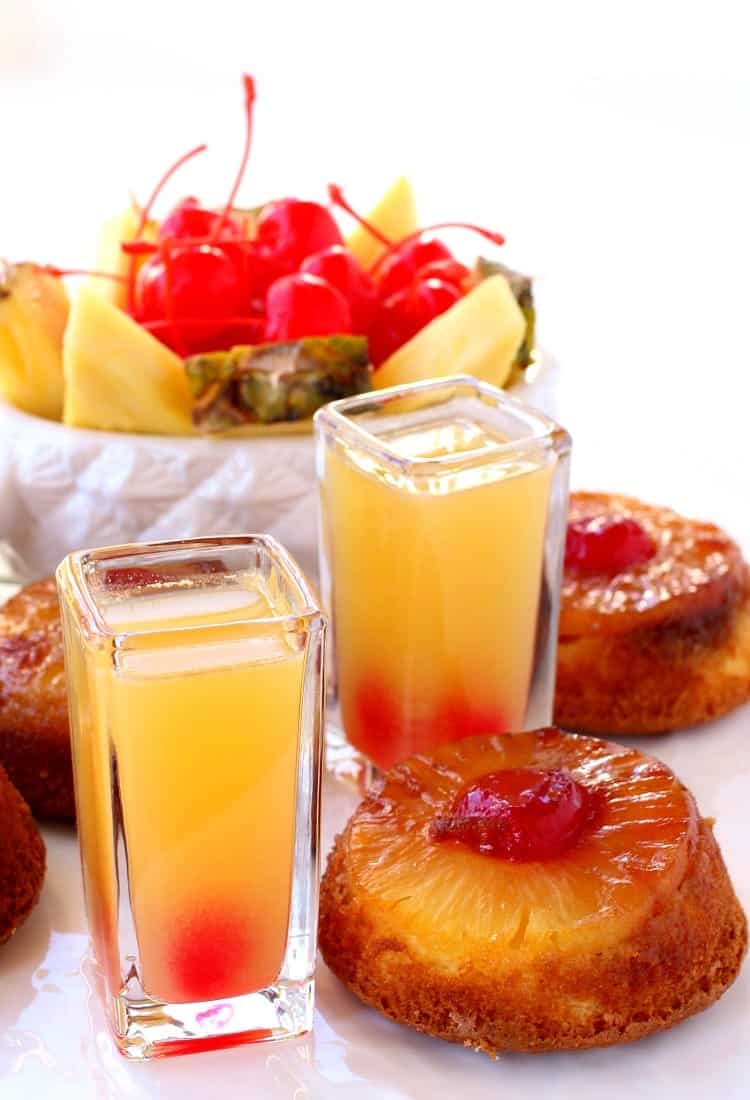 I think I've mentioned my recent vacation to St. John? Maybe just a few times? Well, here it is again…
I made these shots when we were vacationing in St. John as I talked about in the Pineapple Whiskey Upside Down Cakes post, we we're having lots of happy hours on our balcony in the up at the penthouse and you know I need to have a signature drink to serve…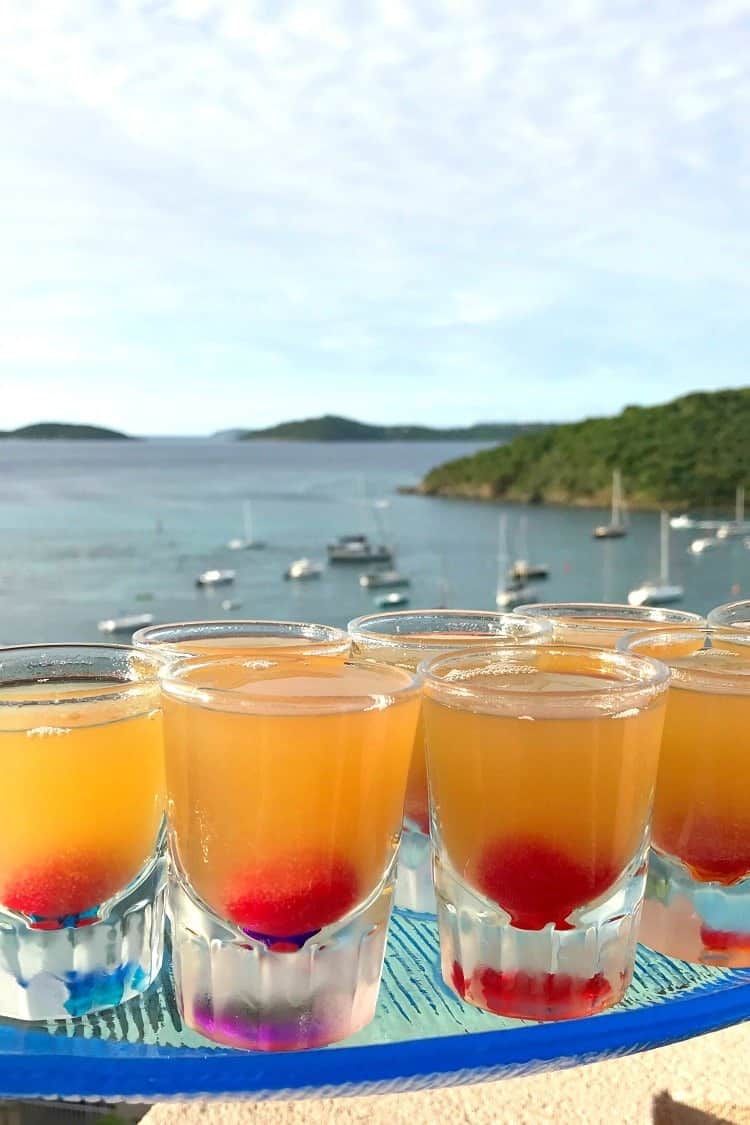 There were lots of apps too, I ran down to the local store and grabbed everything I could. Pull apart bread with cheese, pizza bites, tortilla chips with salsa and dip…all the good stuff.
And that was our dinner that night.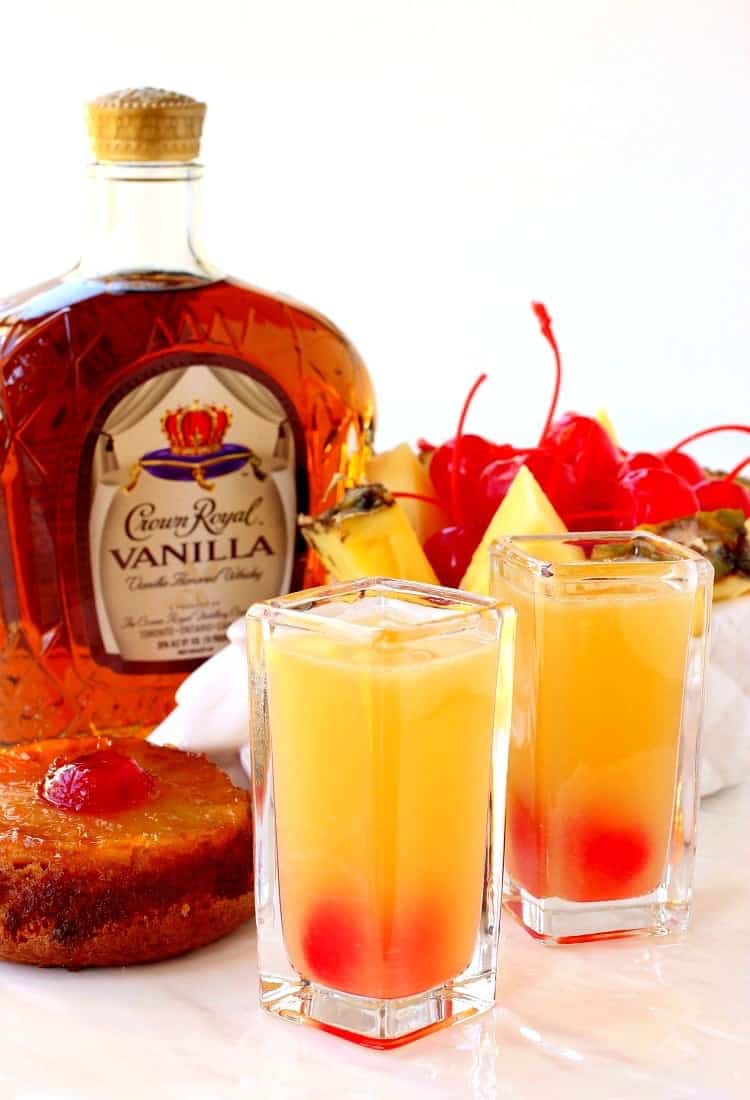 These Pineapple Upside Down Shots take me right back to that balcony in St. John, so I'm going to make them as often as I can! With the boozy dessert cakes on the side of course.
Print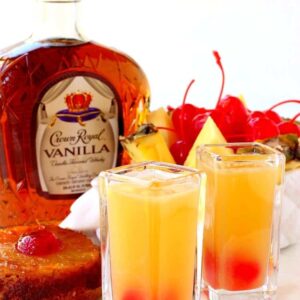 Pineapple Upside Down Shots
Author:

Yield:

4
---
Ingredients
4 ounces Crown Royal Vanilla Whisky
2 ounces pineapple juice
2 ounces Cake Vodka
4 maraschino cherries
---
Instructions
Add a cherry to the bottom of each glass.
Add the ingredients to a cocktail shaker filled with ice.
Shake well and strain into 4 tall shot glasses.