Make this Orange Blossom Vodka Martini for a taste of summer right in your glass! Nothing too sweet here, just great flavors and quality ingredients.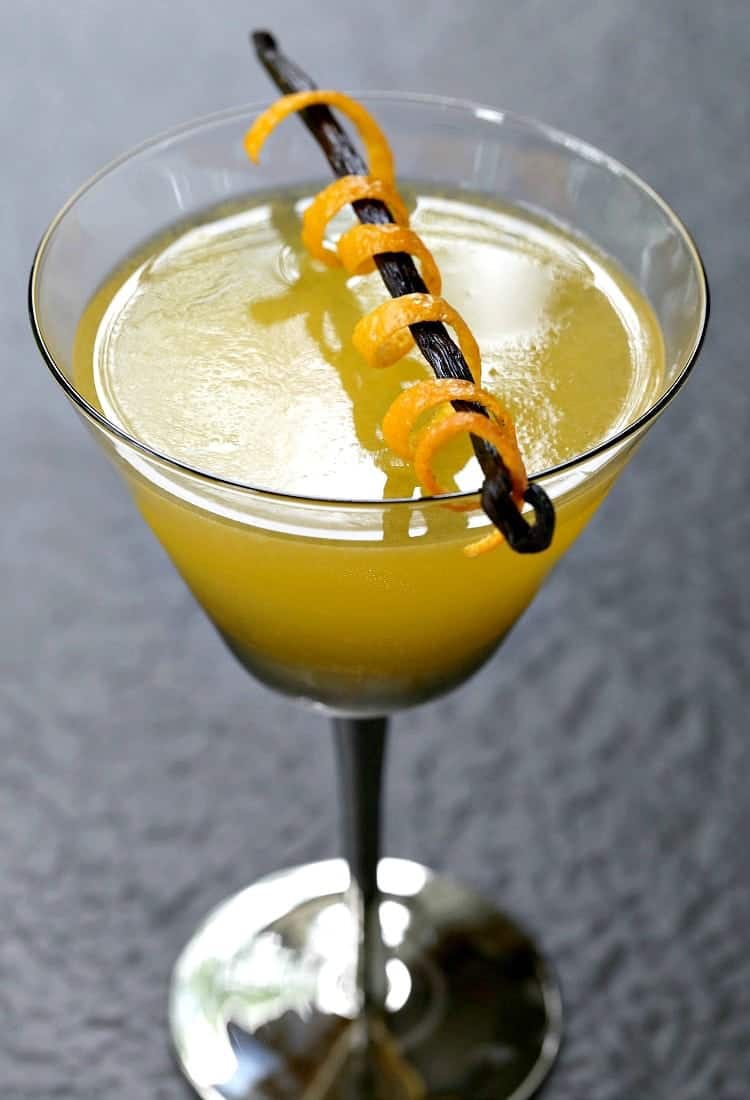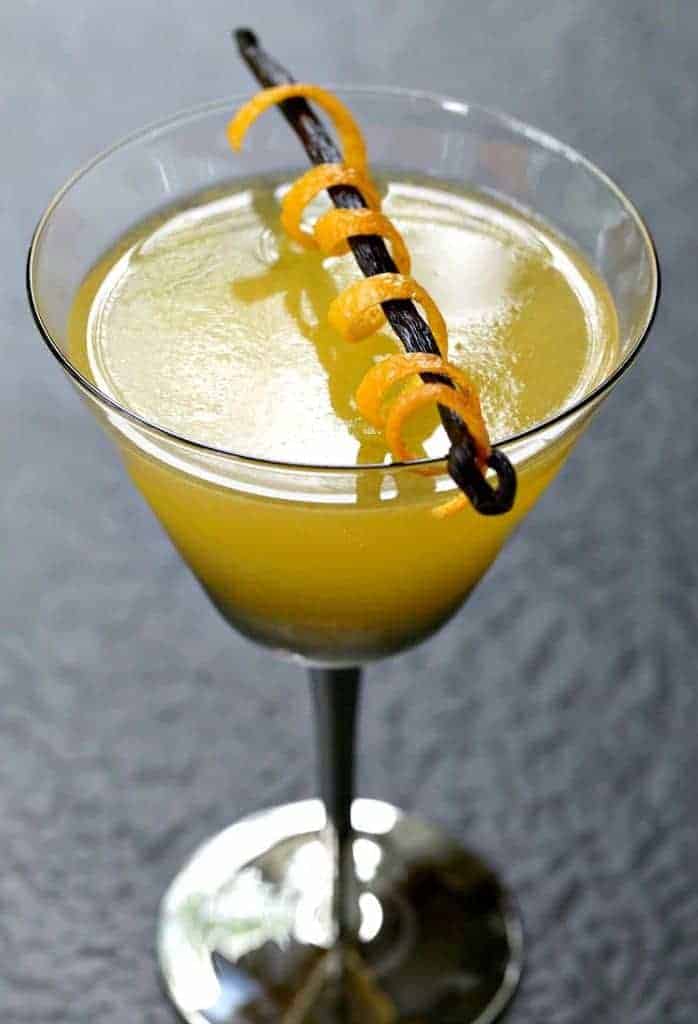 A Orange Flavored Vodka Martini
A few day trips, a long weekend planned and of course some summer camps for both. Our summer camps are all sports based, because that's what they like. And fortunately there's enough going on in our area to keep them busy most of the summer.
But then I do want to leave some down time, some days where we just have nothing to do. Days that they can run the yards with their friends, or ride bikes down at the park. Or really, just sit in their rooms for a few hours on their iPads. I mean we buy our kids these electronics and then we're constantly taking them away or saying they can't play them…there's a time and a place and a low key summer day is definitely that time and place in my opinion.
Low key days for the kids also mean a low key day for the parents. Let's face it, unless your kids are old enough to drive we are the ones driving them back and forth from camp or their friends house or to whatever activity they have going on.
That can be exhausting too.
So in comes this Orange Blossom Vodka Martini. Happy hour can happen most every day, people. Take advantage of it.
It doesn't have to be a big party with tons of food – it can be you and yourself alone with a bag of chips out on the deck. Usually when I start that idea people tend to follow me out, so I end up with enough company.
This Orange Blossom Vodka Martini is perfect for sipping on a warm summer day. The flavors of orange and vanilla are there but it's not a sweet martini. Good chilled vodka is a must have – along with good quality Orange Blossom Water from Nielsen-Massey. I also used Nielsen-Massey's Madagascar Bourbon Pure Vanilla Extract, if you've never tried using extracts in your cocktails, there's a whole world of recipes out there to check out, they really can make a big difference in the flavor of your drink.
They make their Orange Blossom water by distilling the blossoms of the bitter orange tree and it is a perfect addition to desserts, especially with chocolate or other citrus flavors.
But today, it's a martini. I'm sure you've all heard of a Lemon Drop martini? It has a place, especially when I was younger I guess but it's a really sweet, lemon flavored martini that's really popular. This is my twist on that but with orange flavor – and a little more upscale, so you need to really like martinis for this one.
Real martinis I mean. You know like the James Bond kind.
All you need is mandarin orange vodka, fresh orange juice, the Orange Blossom Water and a splash of the vanilla extract and a few ice cubes.
Those are just for shaking this chilled martini up, no ice in the actual cocktail here.
And vanilla beans for garnish. I really like these beans from Nielsen-Massey for this drink, their Mexican Vanilla Beans…the beans aren't in the drink, but with each sip you get the scent of that bean and it's pretty awesome.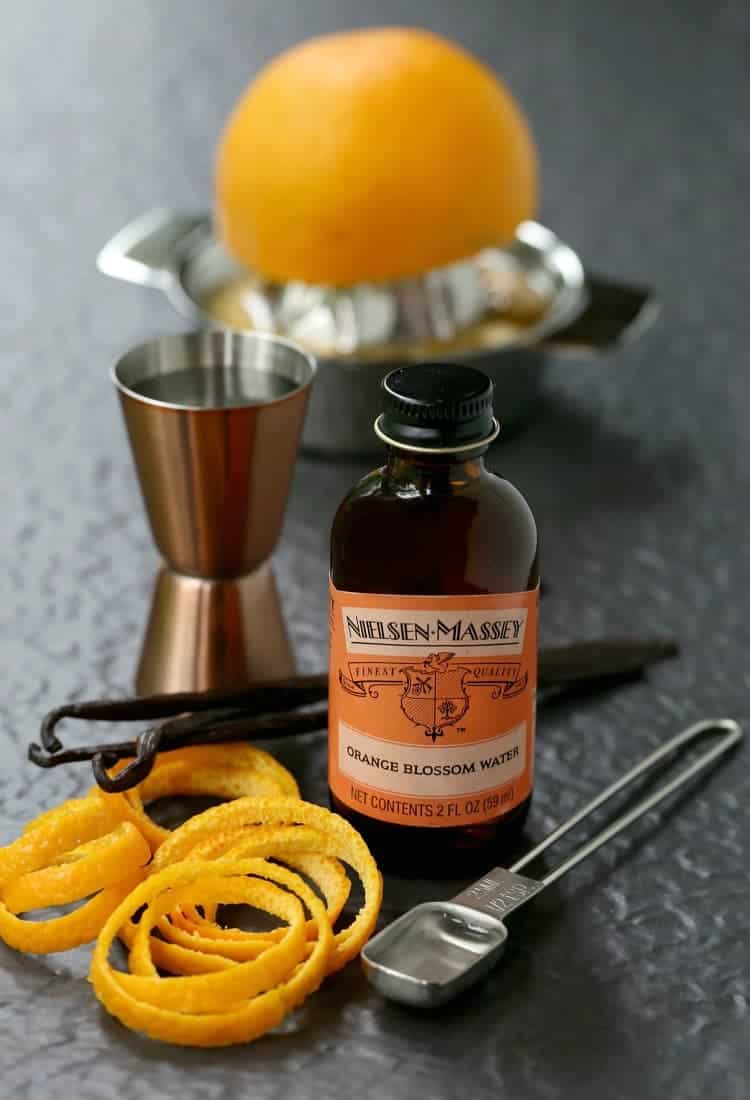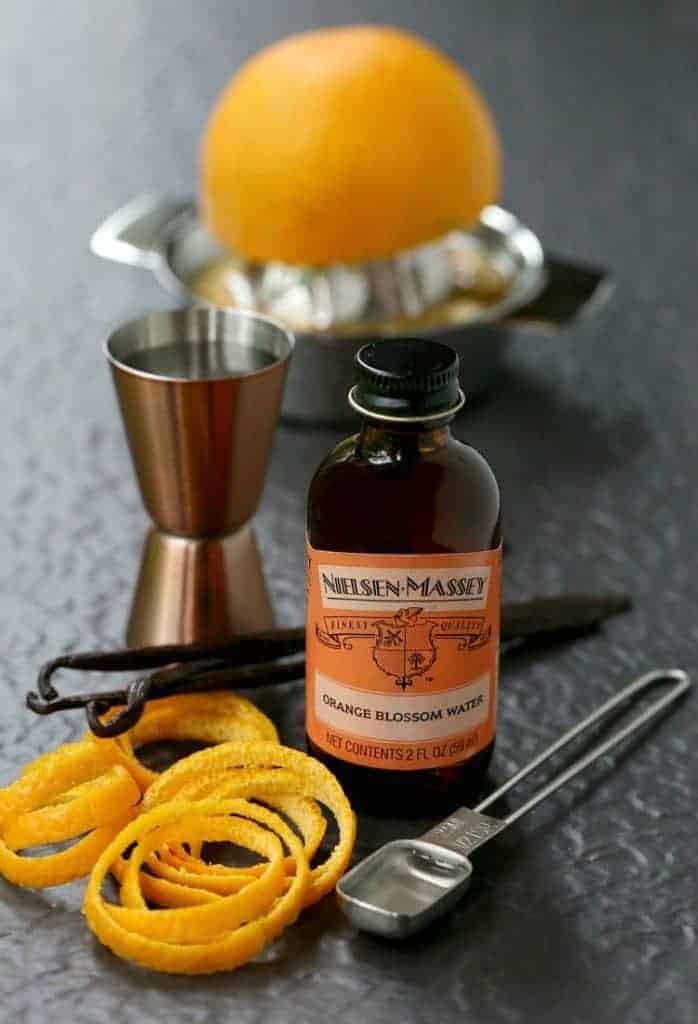 No simple syrups or extra sweeteners for this one, the fresh orange flavor is all you need.
Shake all those ingredients up in a cocktail shaker filled with ice, really well, you want those little ice crystals going all through your cocktail when you take that first sip…
A classic, lightly flavored martini that's perfect for unwinding on a summer day.
Let's face it, you've had a busy day too keeping your kids busy all day right? It's pretty darn tiring, you deserve a cocktail!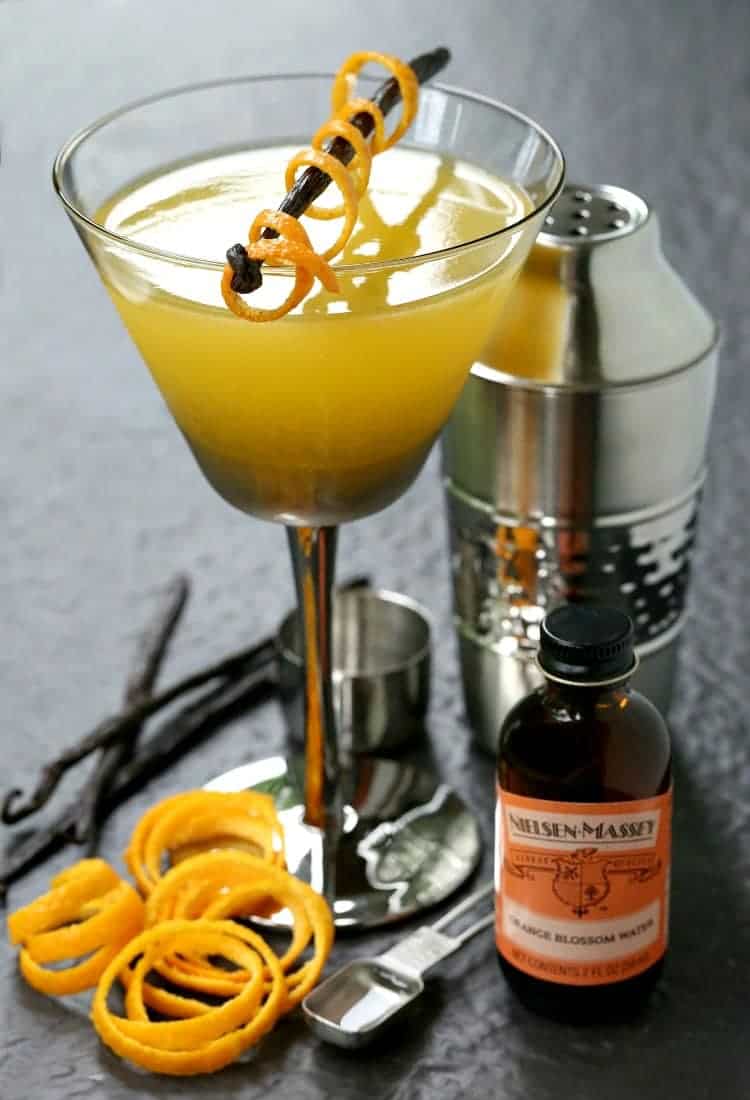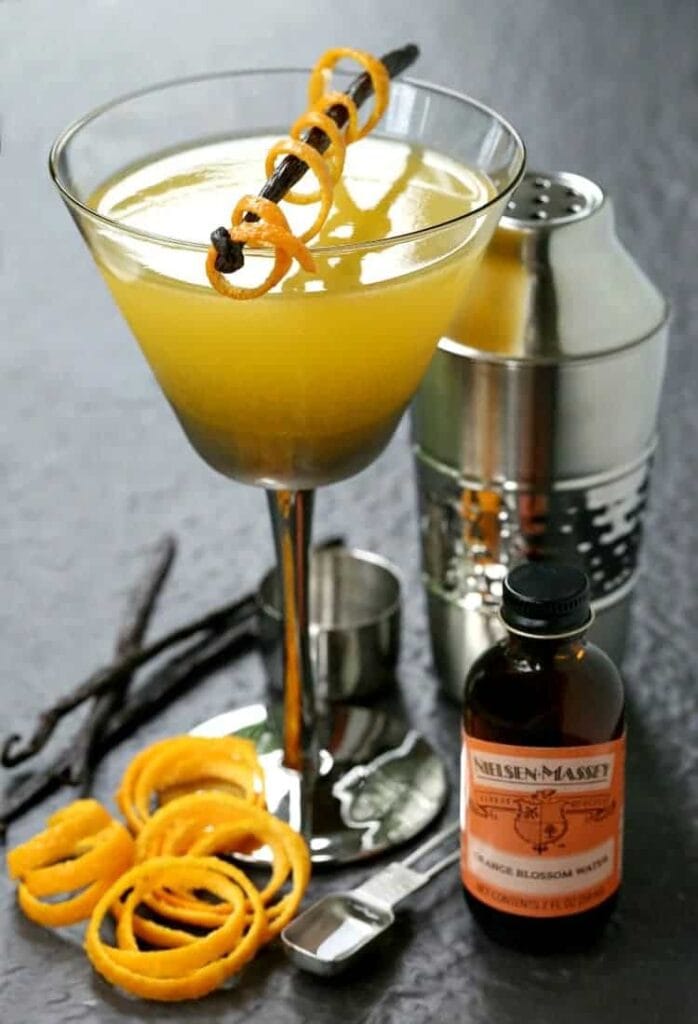 Print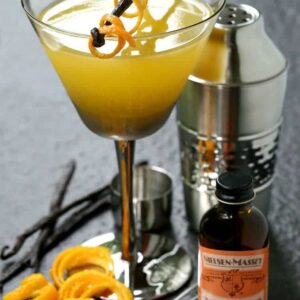 Orange Blossom Vodka Martini
Author:

Prep Time:

5 minutes

Total Time:

5 minutes

Yield:

1

1

x
A light, refreshing chilled martini with a hint of orange flavor from orange juice and extract!
Scale
Ingredients
2 ounces

mandarin orange vodka

2 ounces

fresh orange juice

1/2 teaspoon

Nielsen-Massey orange blossom Water

1/4 teaspoon

madagascar bourbon vanilla extract
For Garnish
1

vanilla bean

1

orange peel
Instructions
Add all ingredients to a cocktail shaker filled with ice.
Shake well and strain into a martini glass.
Garnish with orange peel and vanilla bean.
Category:

cocktails

Method:

shaken

Cuisine:

American
Keywords: vodka martini, martini recipe, orange extract, extract in cocktails
This post has been brought to you by Nielsen-Massey Vanillas for my time in developing this recipe and post. All opinions are my own.