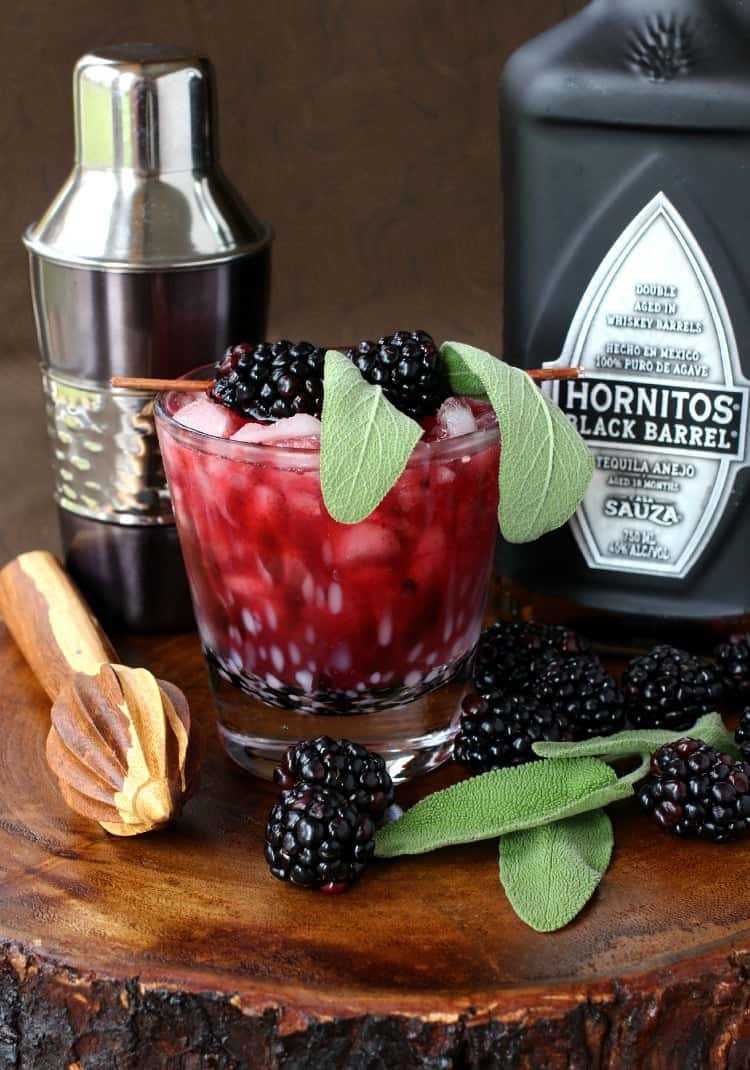 Black Barrel Tequila Smash
This Black Barrel Tequila Smash can be made in several different ways…swap out the booze, swap out the fruit and make it to your liking! It's the method here that makes the drink!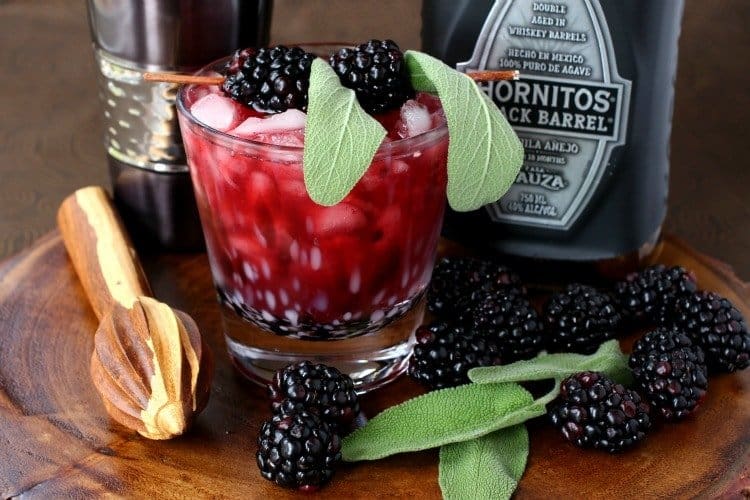 I love using blackberries in cocktails, so I made it the way I like – with blackberries as the fruit and grapefruit as my citrus. If it were summer time you could use strawberries and lime or raspberries and orange…it's totally up to you. What you basically need is a liquor, a fruit and a citrus. Then you can pick whatever herb you want to use for the accent flavor, in this case I used sage. Some other great ideas would be basil, mint (for all those mojitos) and even something you wouldn't normally think of like fresh dill.
So what I'm saying here is this drink is more like a method that you can use to make many different fruit cocktails, just by switching the ingredients to what you have on hand or what's fresh and in season.
We also have to talk for a second about this Black Barrel Tequila. It actually tastes very similar to whisky, since it's aged in charred barrels where it picks up whiskey notes and then transferred to toasted oak barrels where it picks up a smooth, whiskey finish. Why am I telling you all this? Because to tell you the truth, tequila isn't my go to booze. I like it, love a good margarita, but I'd probably pick a bourbon or whiskey if someone offered me a drink. But this Black Barrel is one tequila that I might order on the first round and I especially like trying to swap it out in a whiskey or bourbon recipe for a different flavor.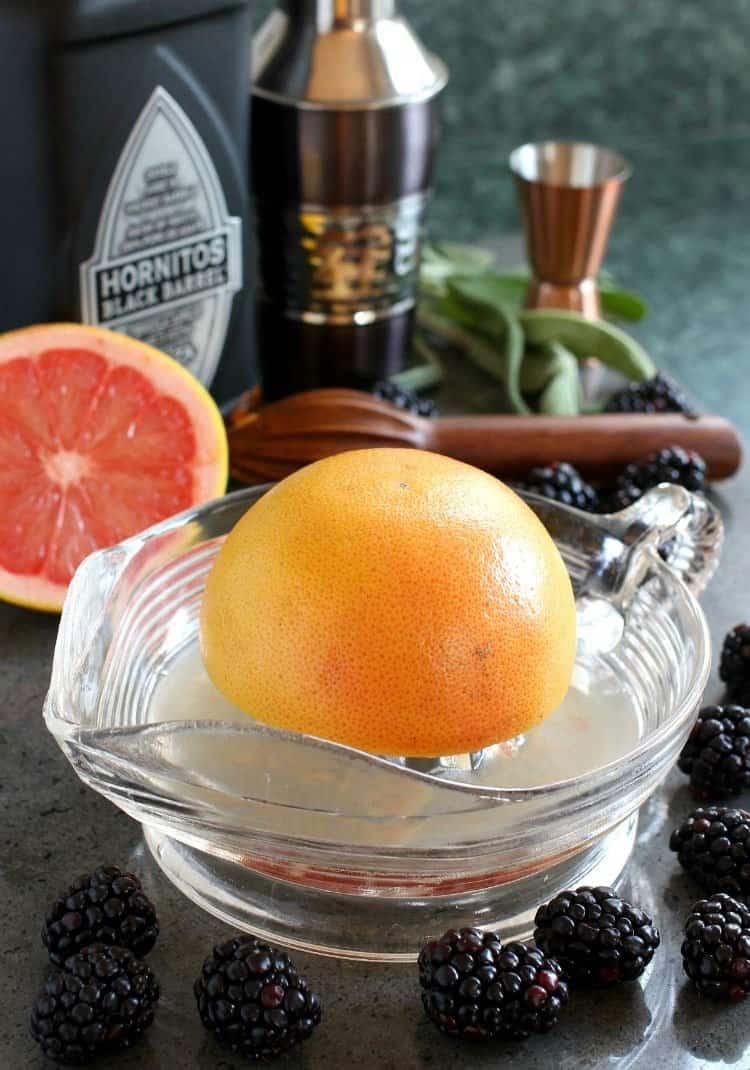 So to get started here, you're going to muddle up a few blackberries in the bottom of a shaker along with the fresh sage and agave. Next add some crushed ice to fill the shaker halfway up along with the grapefruit juice, bitters and tequila.
Shake it up like crazy and then strain into a rocks glass filled with ice – crushed or cubes – up to you.
Garnish with a few more berries and fresh sage and then it's time for happy hour!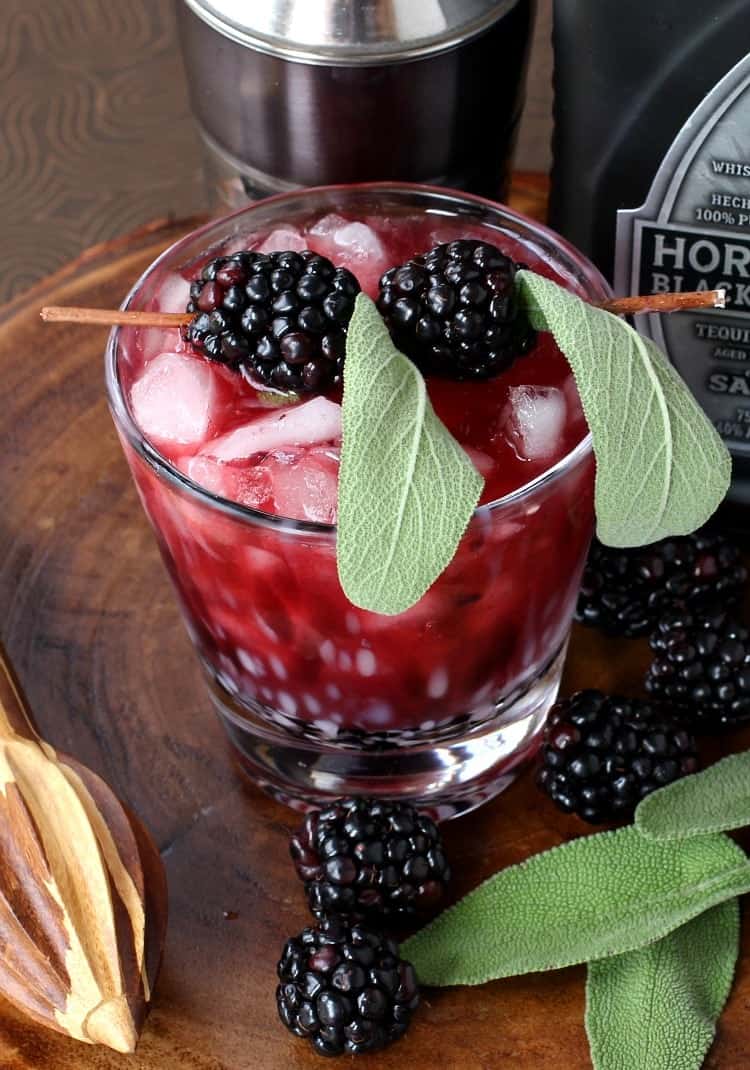 We mixed up this Black Barrel Tequila Smash for the awesome people over at Food Fanatic! Click over to see all the other amazing food and cocktail recipes there!