We know you'll love something on this list of Our Top Ten Favorite Trader Joe's Dinners! We're obsessed with these tasty and easy dinner options!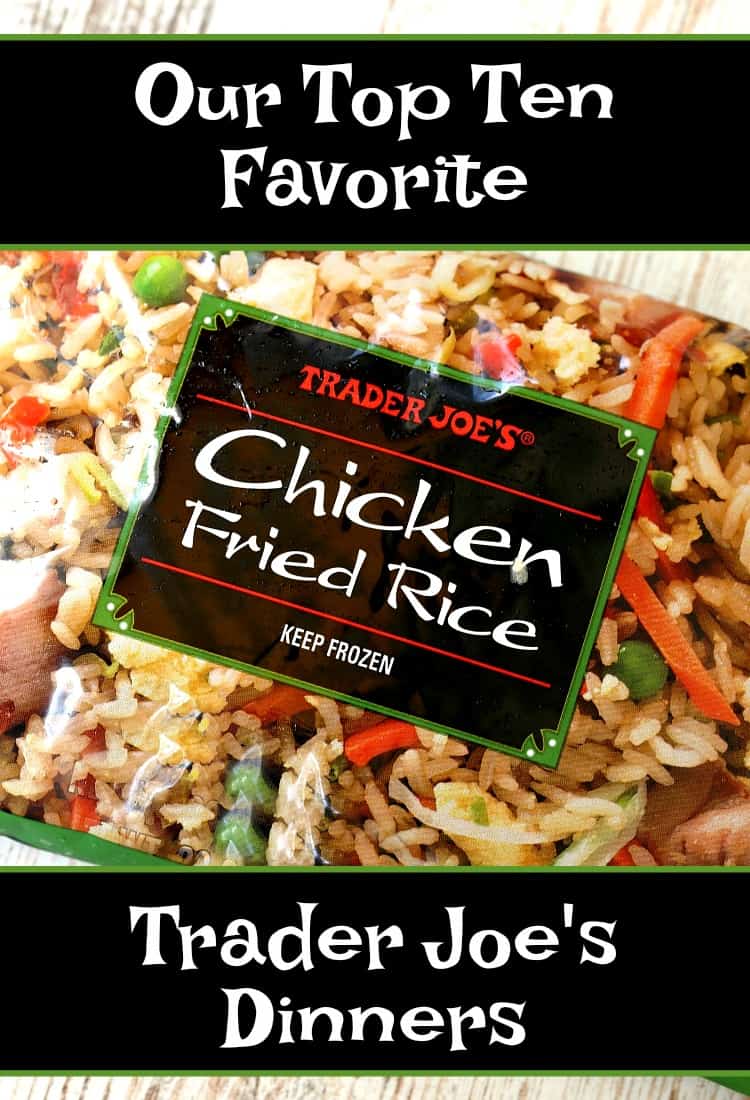 As you probably have guessed…we cook a lot around here.
We've always got food in the fridge to grab from quick snack options to dinner options that look like take out from a restaurant.
But there are those days where we don't feel like cooking anymore and there's not too many options in the fridge. Either because the options have run out or they have just been scavenged.
Option two is the more likely culprit.
So when the cabinets and fridge are bare…we resort to Our Favorite Trader Joe's Dinners. They're easy, ridiculously tasty and a hit with the whole family.
Salmon Burgers –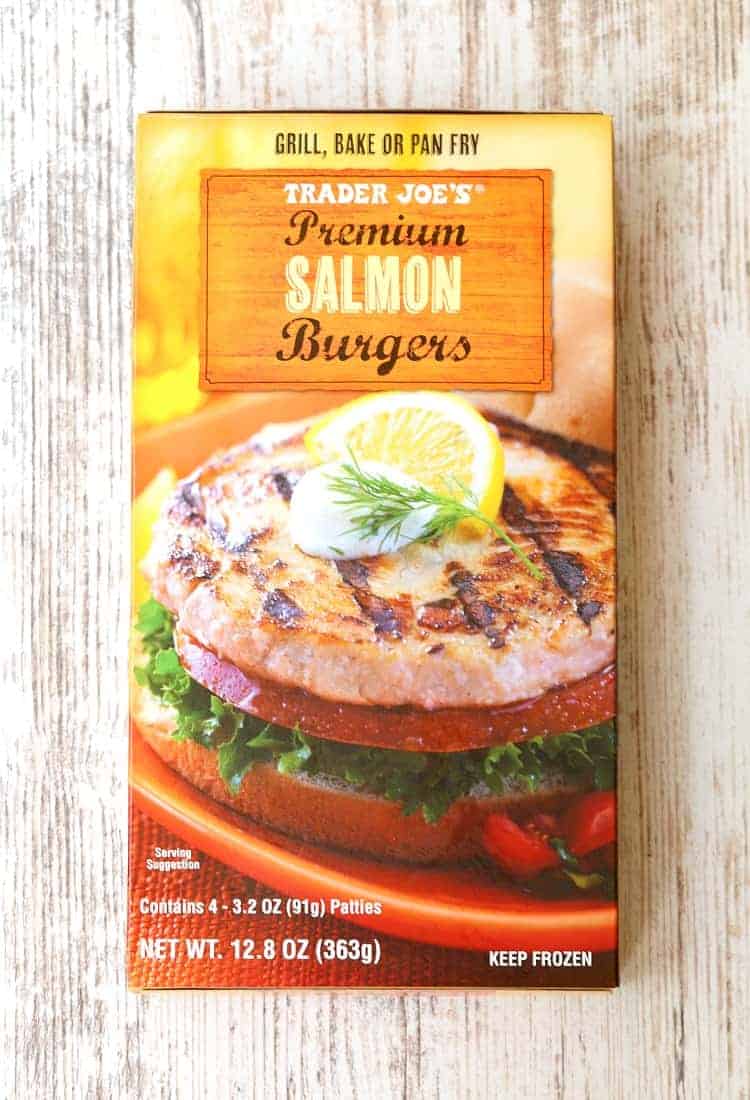 These salmon burgers are a great fish option in our house. They're great on buns or over a salad – we've even cooked them up and broken them up for fish tacos!
Butter Chicken –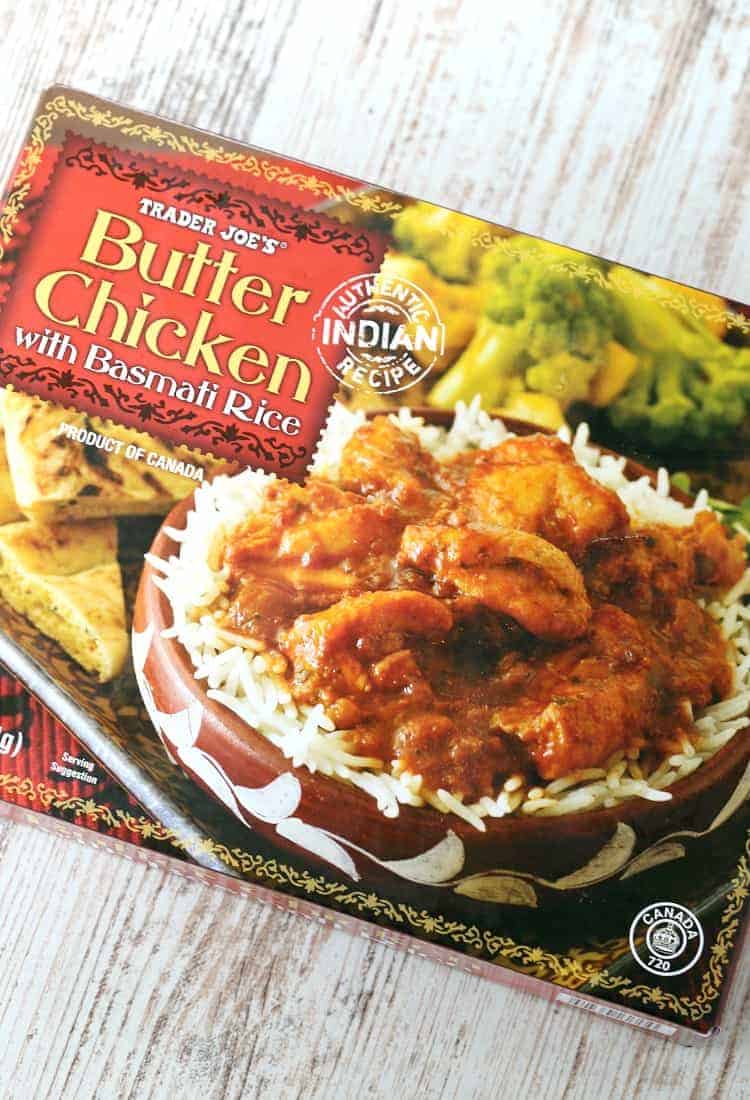 We're not really an Indian food loving family…just the way it is I guess. Maybe we haven't been exposed to enough of it but it's not one of our go to take out options. BUT this Butter Chicken – it will make an Indian food lover out of anyone!
"Just Sauce" Turkey Bolognese –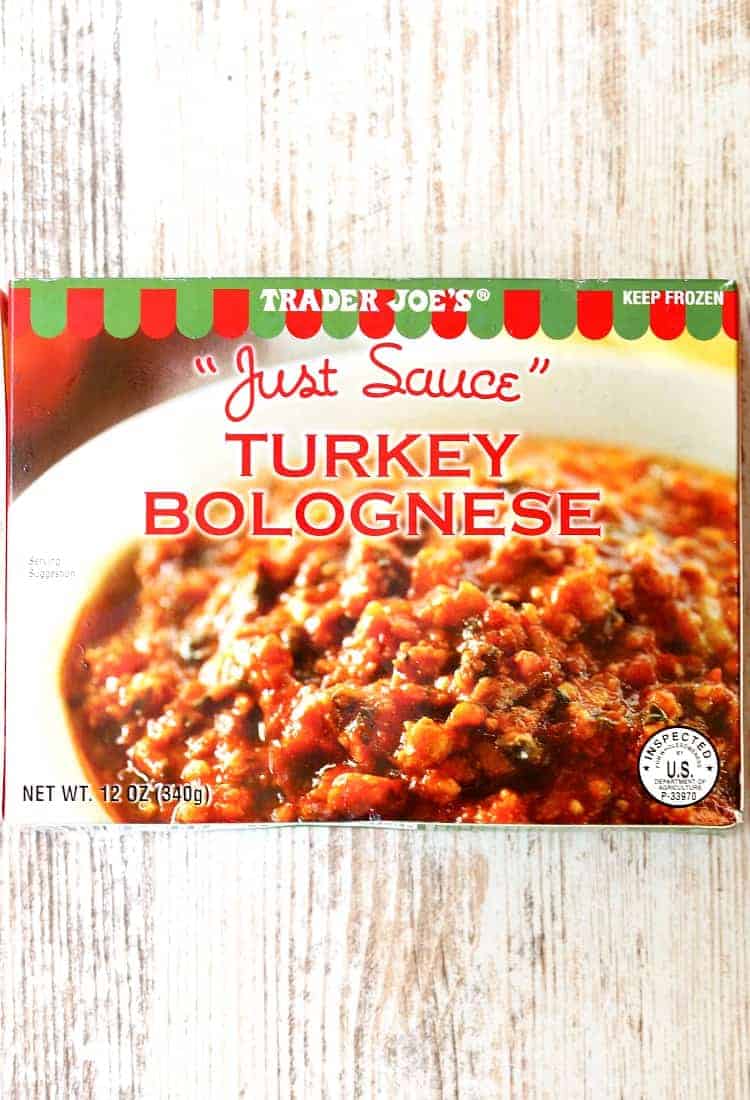 This bolognese is obviously perfect for tossing with some big fat rigatoni but we use it in a lot of other ways, too. Scoop it into a baked potato, use it as a topping for hot dogs, load it up on nachos…the list goes on.
Cabernet Beef Pot Roast –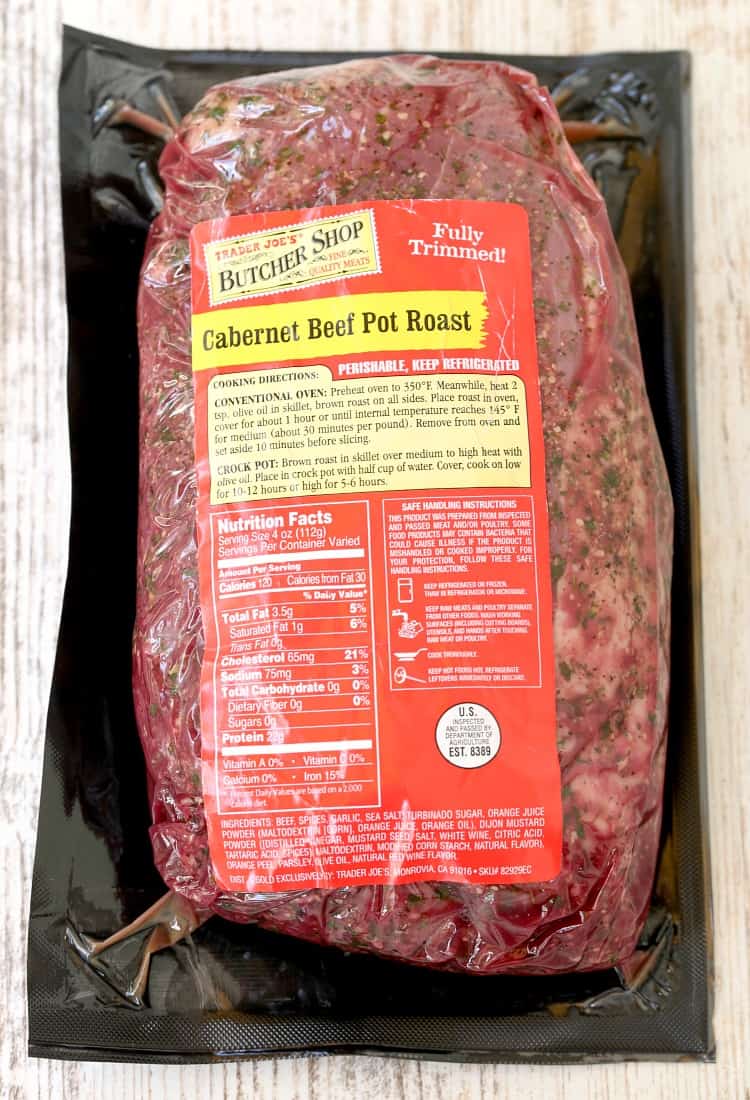 This pot roast is a new addition to our Trader Joe's loving meals and it's here to stay. A quick sear on all sides and into the oven it goes. Not only amazing for family dinner night but grab a couple and make it a dinner party! Your friends will think you quit your job and went to culinary school without telling them.
Mushroom Ravioli with Mushroom Truffle Sauce –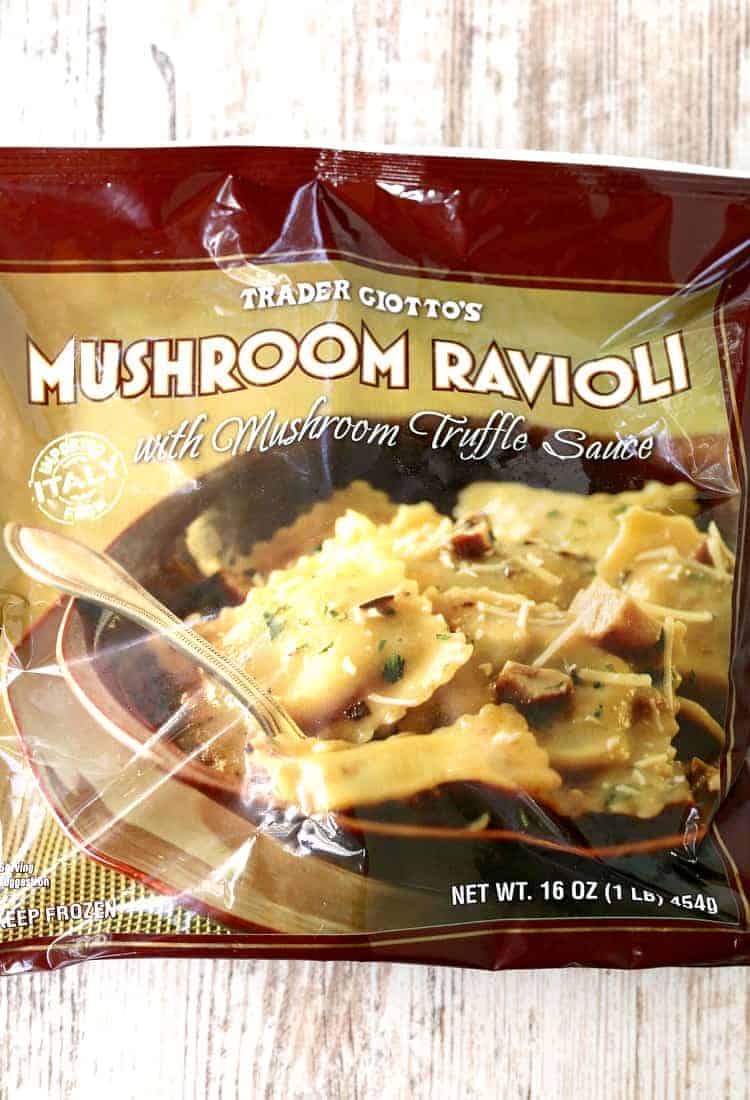 This ravioli is so damn good you'll swear you're really eating out at Trader Giottos. We like to toss them in brown butter with some fresh sage and parmesan cheese. Dinner is SERVED.
Brooklyn Bangers –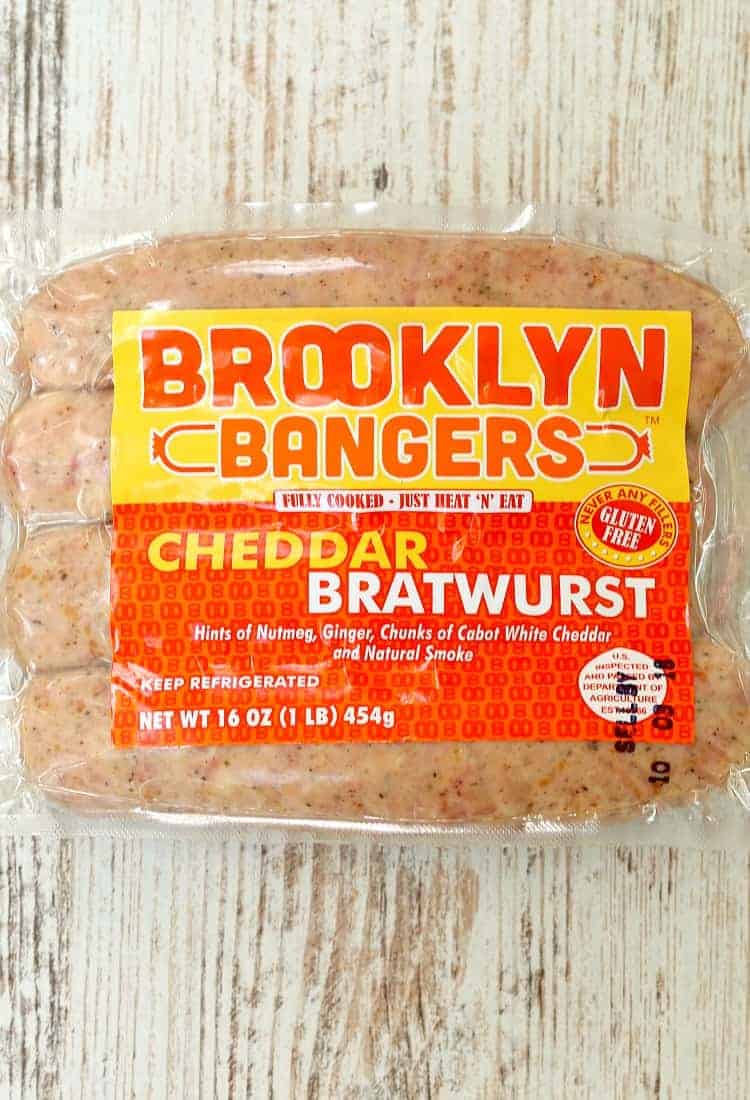 THis is probably the best cheddar bratwurst I've even eaten and I'm from the Midwest so I KNOW my brats. Grill these bad boys up and serve them on a bun for dinner or slice them onto a platter for appetizers.
Learned that little trick from Dan when I was out of town…guy apps. Sliced brats with cheese and a dish of mustard. It's all they need.
Breaded Chicken Tenders –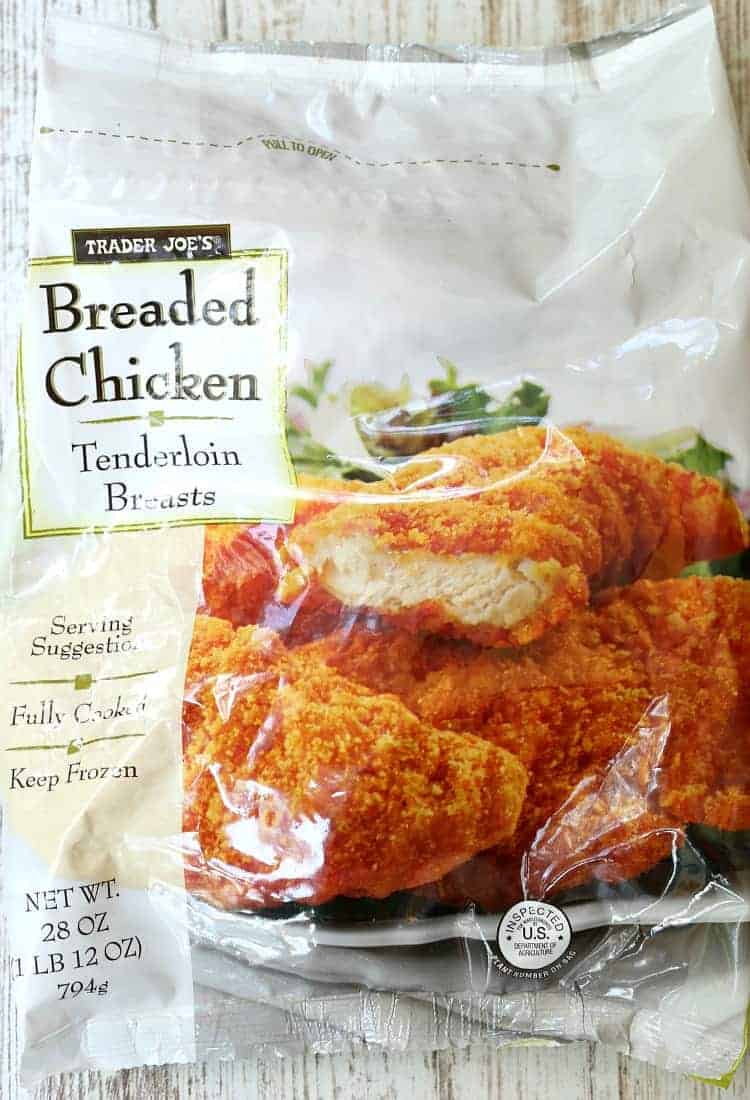 I know it seems kind of like a "duh" but these chicken tenders are legit. The breading is perfect, just the right amount and crazy crispy. Our boys like to make tortilla wraps with lettuce, cheese and honey mustard if they don't gobble them up as is.
Or cover them with a little marinara sauce and mozzarella cheese for individual chicken parmesan!
Carne Asada –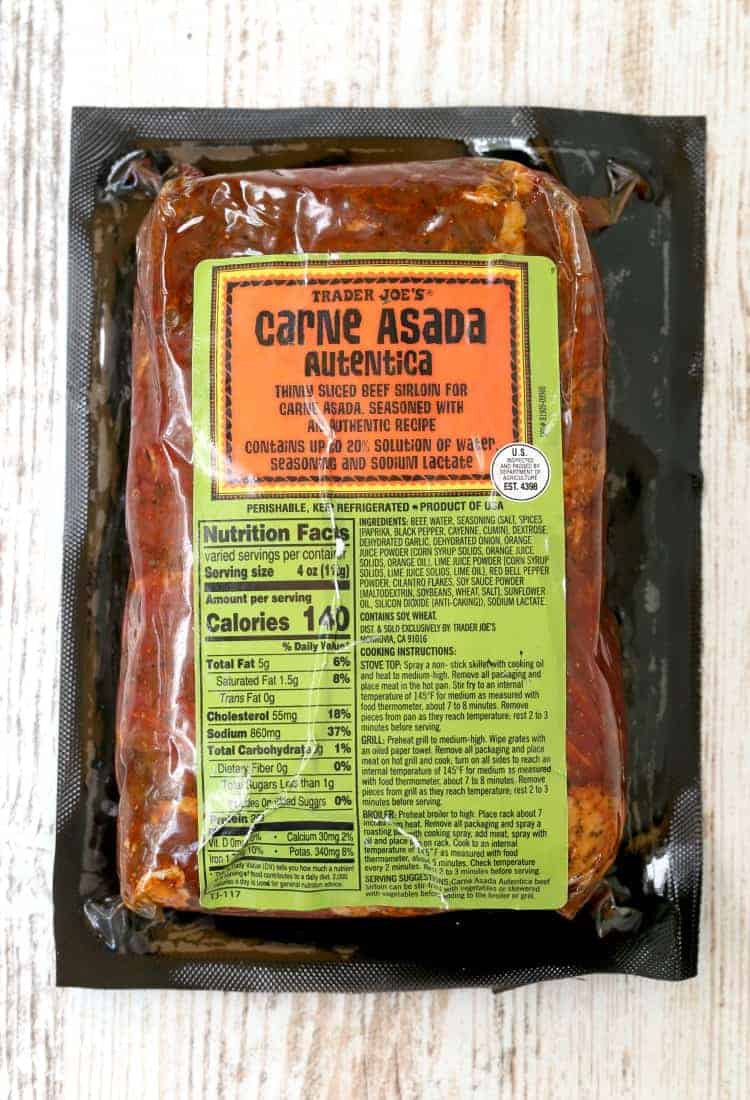 This has been a favorite on Our Favorite Trader Joe's Dinners for a while now. The options here are endless…tacos, nachos, quesadillas, salads…you name it.
The meat is sliced thin so it cooks up in minutes in a skillet.
Chicken Fried Rice –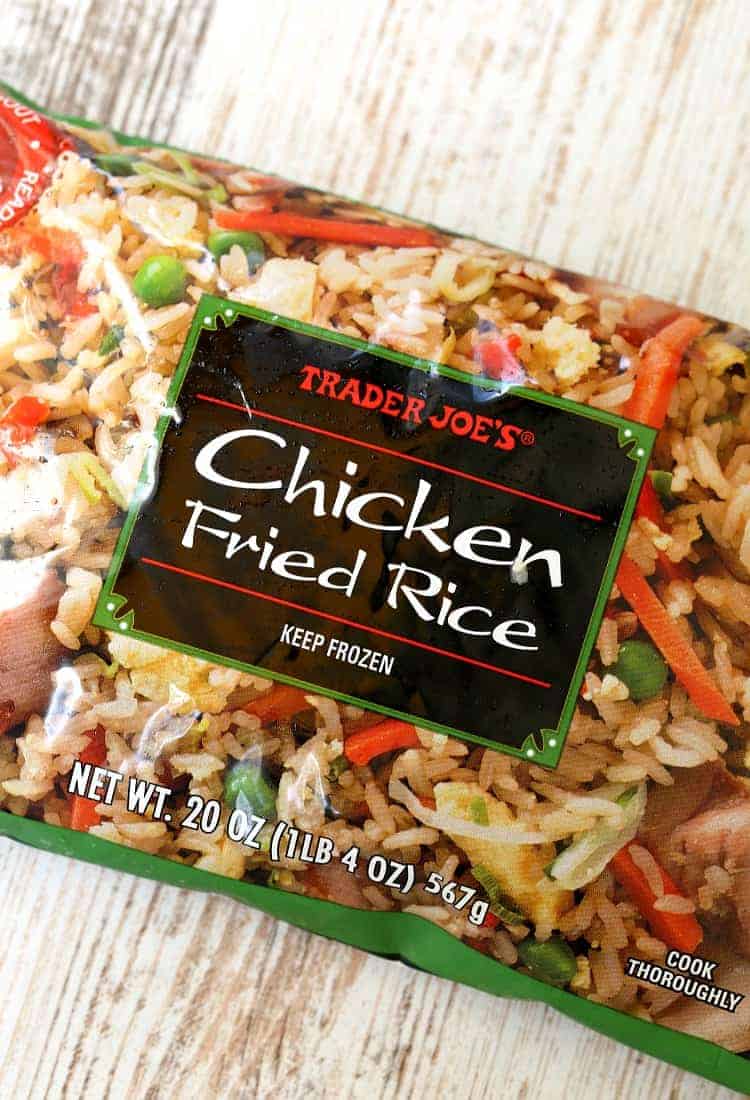 Now we're getting into the real cult food here. This Chicken Fried Rice better never go off the shelves because I can't seem to make mine any better from scratch.
Our boys can make this themselves now so when it's time for us to take a night off they can still whip up a decent meal without throwing something into the microwave.
Mandarin Orange Chicken –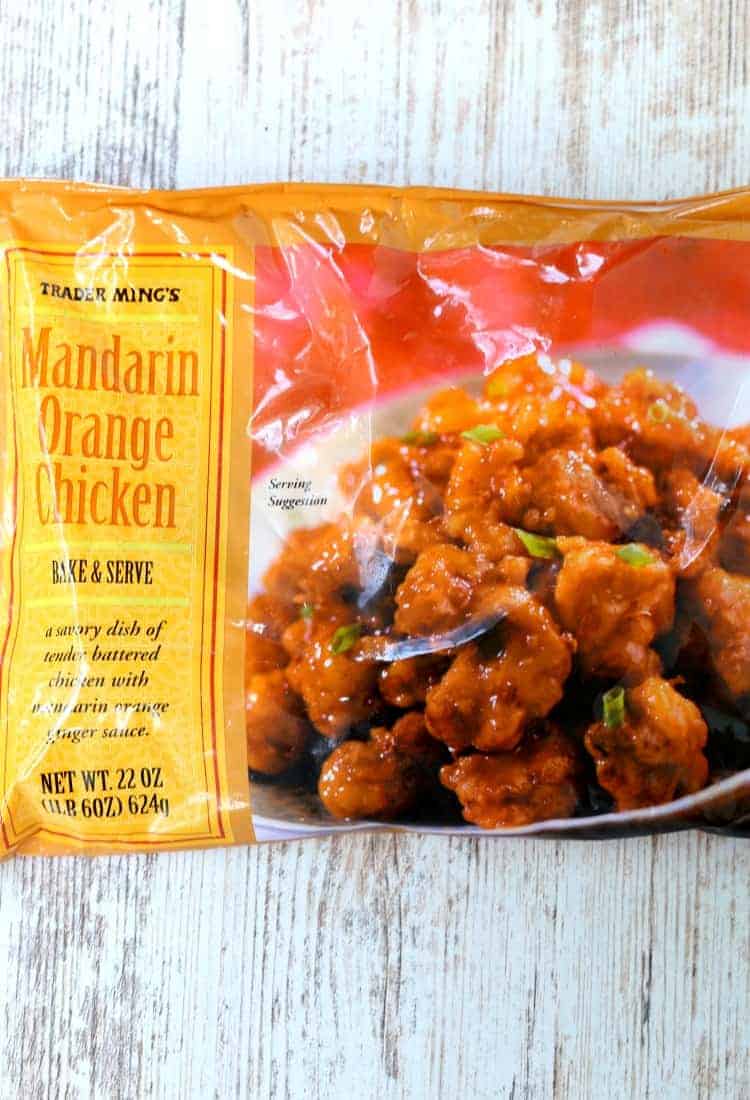 The numero uno. Number 1. Best thing ever on Our Favorite Trader Joe's Dinners list. This served up with that Chicken Fried Rice is one of the best frozen meals I've ever eaten.
The orange chicken is super crispy, the sauce is to die for and again – it's ready in minutes.
Only problem with this orange chicken is that I swear those bags are shrinking!
Let us know if you try something on Our Favorite Trader Joe's Dinners list or if you have a favorite(s) of your own – we'd love to hear about them!