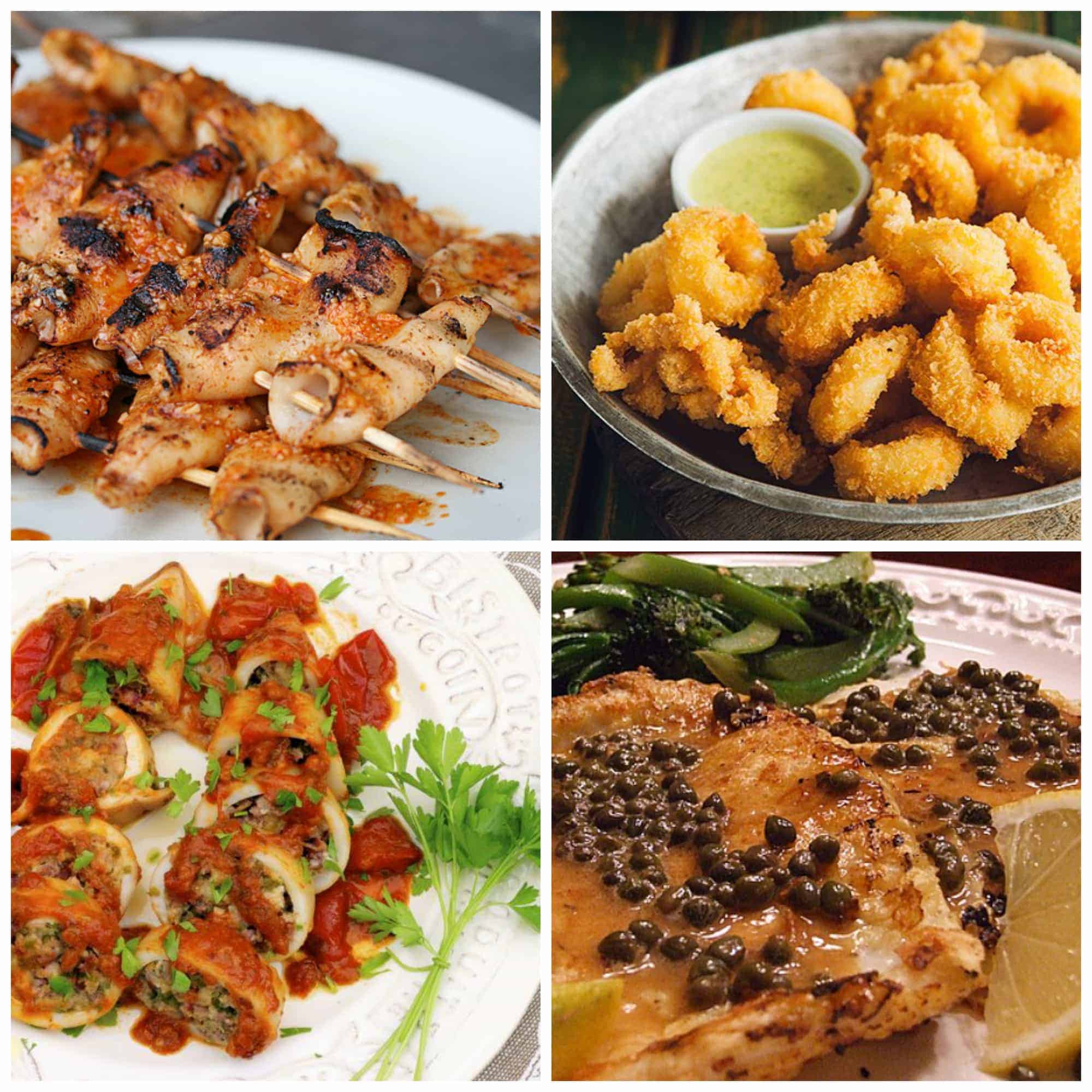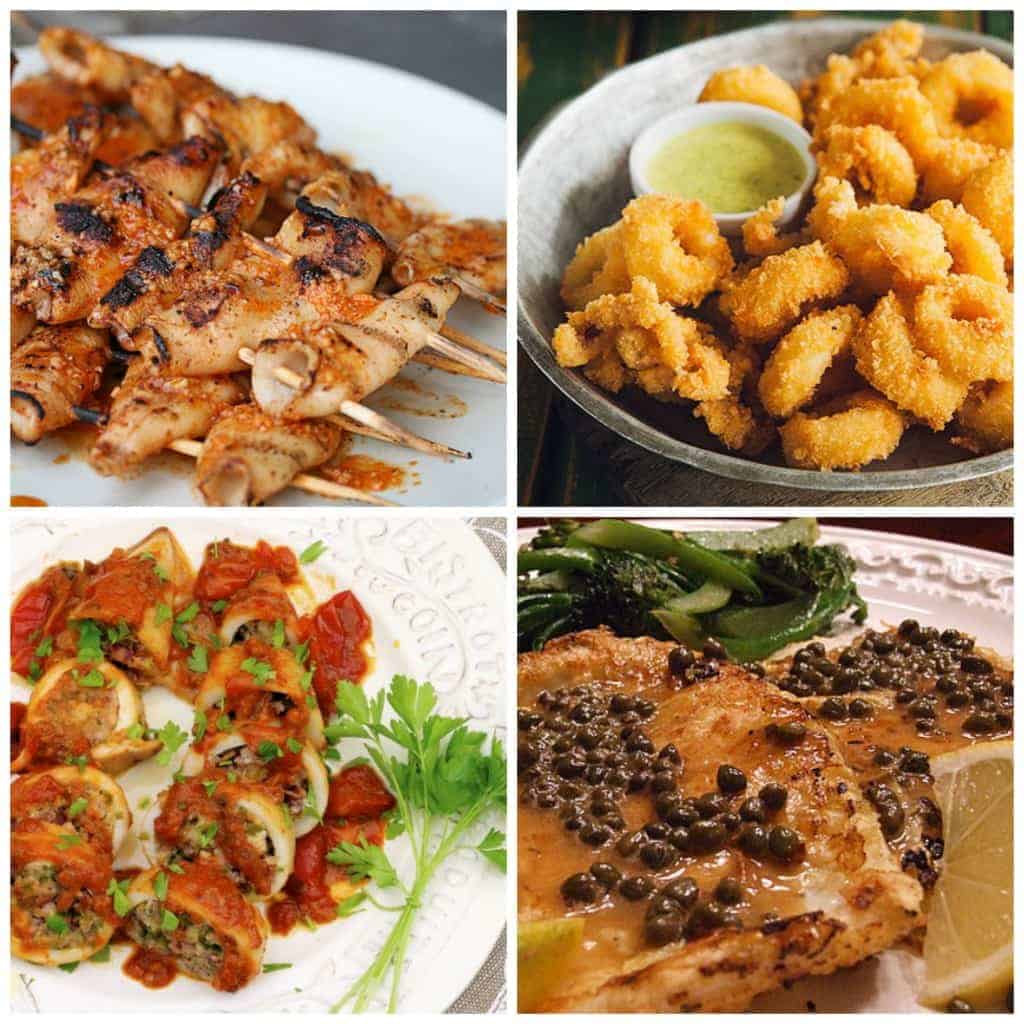 Let's do a Calamari Round-Up!
After making my Buffalo Calamari Strips, I found myself looking for more ways to cook with squid.
Let's call it calamari – I know technically it's squid but calamari just sounds better to me.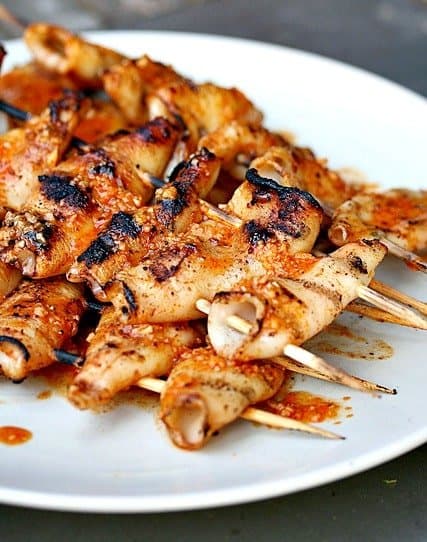 One of the first recipes I found was this Spicy Grilled Calamari from Food52.
Anything I can throw on the grill these days is alright with me…plus the calamari gets a kick with the cayenne and cumin marinade.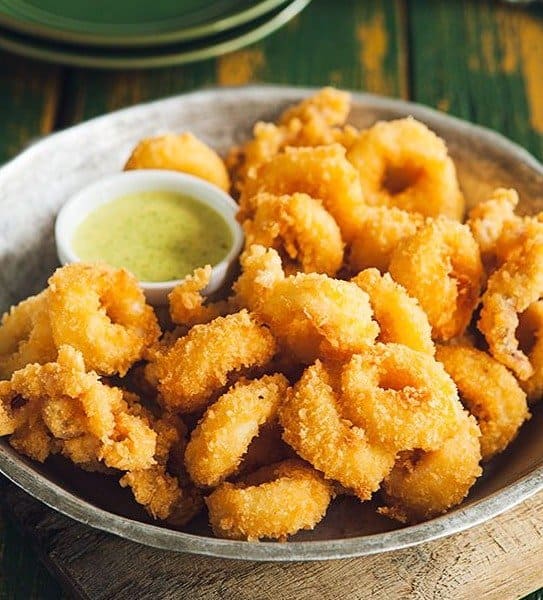 Next let's check out this Parmesan Crusted Calamari by Take a Peek Inside our Fridge.
First of all – really nice web site! I really took some time looking through the recipes here. Definitely worth checking out.
And I know this seems like your standard fried calamari recipe at first, but it's parmesan crusted with a broccoli-parmesan aioli dip. Fried calamari times 10.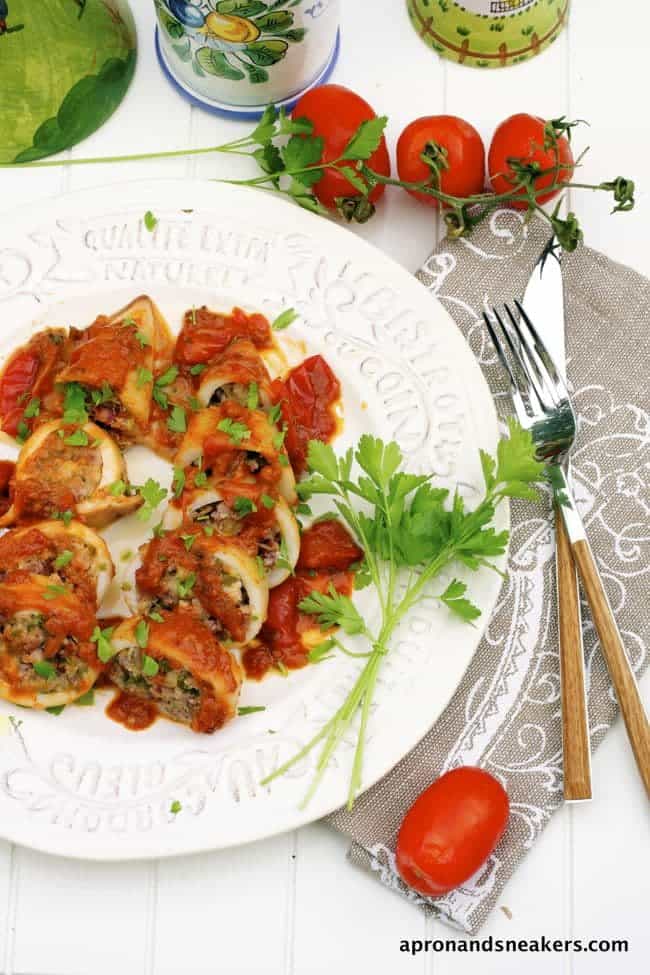 Now for some Stuffed Calamari from Apron and Sneakers. This web site is all about cooking and traveling in Italy, so I'm thinking that they know what they're doing. Calamari tubes stuffed with proscuitto, bread crumbs, garlic and white wine sounds pretty darn good to me.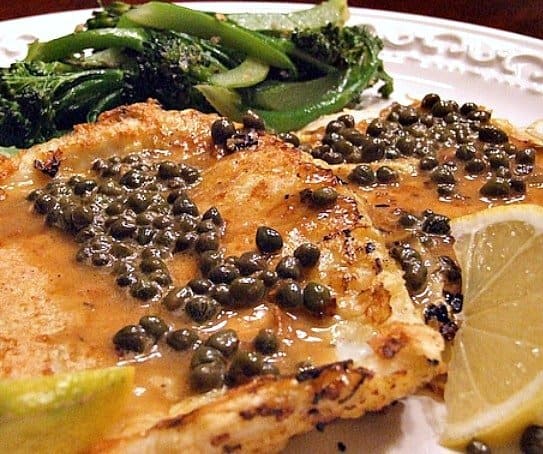 We'll finish up with Lemon-Caper Calamari Steaks from the Recipe Girl. I actually thought this was chicken piccata at first, one of my favorite things to eat. But then I saw that it was made from a calamari steak, which (I learned) is the body of a larger squid that you can grill, braise…or make Lemon-Caper Calamari Steaks! Looks good…
I'd be willing to make and eat any and all of these. I'm always looking for new ways to make the food that I like to eat and these are some good places to start!