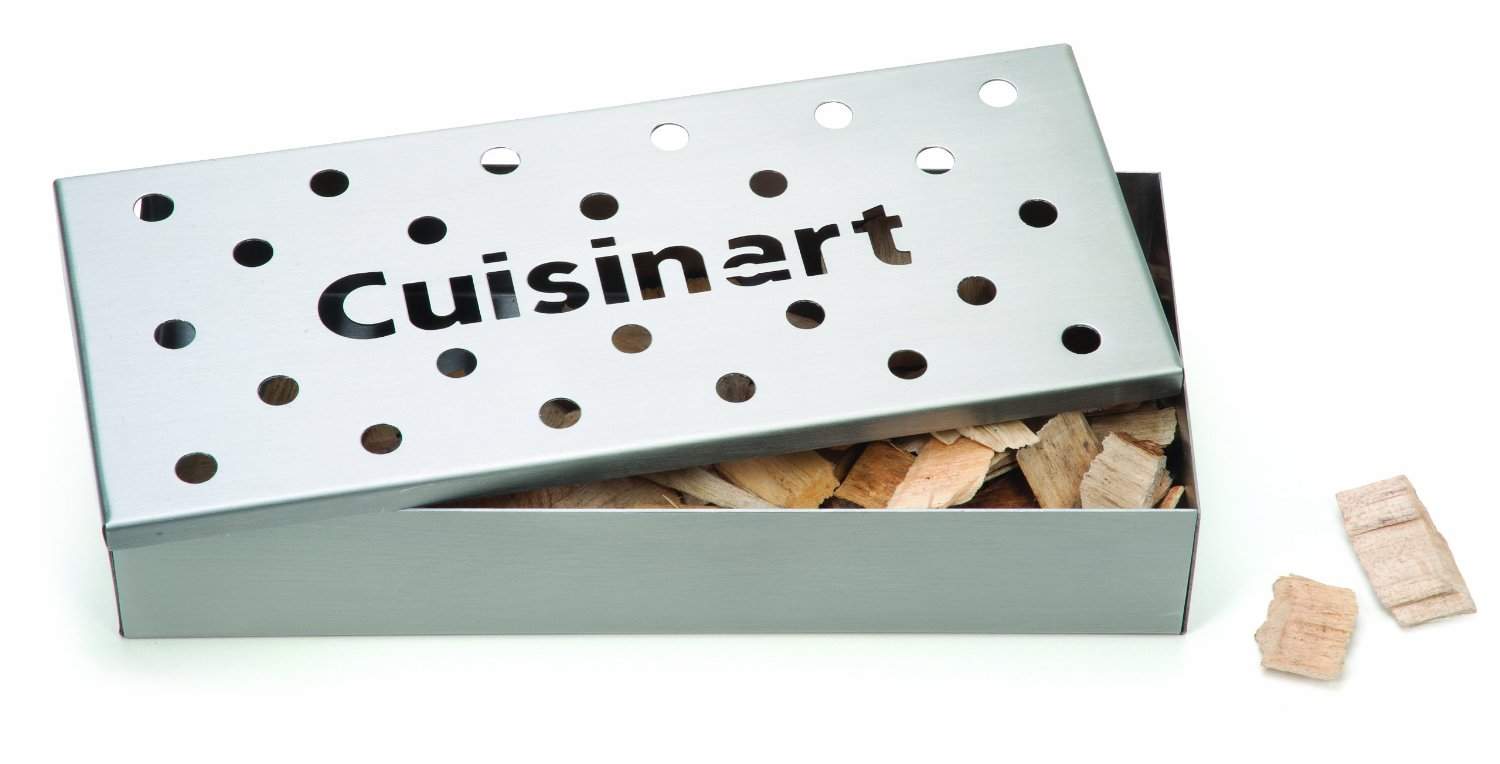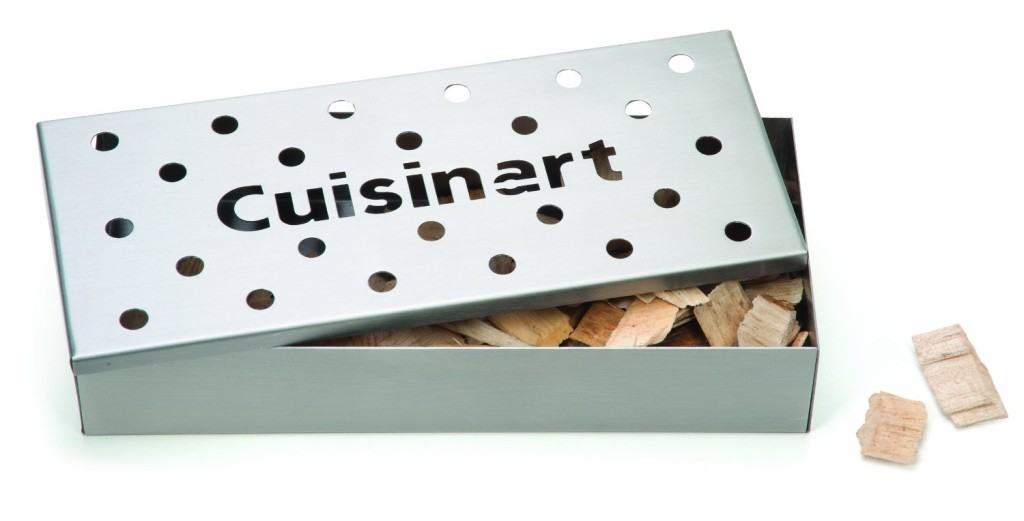 For the next giveaway I thought I'd try out this Wood Chip Smoker Box
from Cuisinart.
I'll won't claim to be an expert grill guy, so I'm definitely not the guy who knows how to use a smoker. Or even has a smoker. Those things seem like they wouldn't be that hard to figure out but I know first hand it's a whole process and a half to smoke something.
So for those of you that want to experiment with the idea of using a smoker, maybe this Wood Chip Smoker Box is for you. And for me.
A friend of mine smokes brisket and it's honestly the best brisket I've ever eaten – no contest. He even makes the "burnt ends" to go along with the brisket. Those things are ridiculous. I hadn't ever had burnt ends or even knew what they were until I tasted them over at his house and now I'm a total junkie. Whenever we get invited over I just hope that it's on the menu…even though it takes him about a day and a half to cook…one can still hope.
This Wood Chip Smoker Box works with gas and charcoal grills, so whatever you've got will work. All you do is place a handful of pre-soaked cedar, mesquite or any wood chips you like into the smoker box and place the box on your gas or charcoal grill while your cooking. And it's small so it won't take up a lot of real-estate on your grill, leaving plenty of room for that nice 10 pound brisket.
But you can also use this smoker for chicken or turkey or even for fish, whatever you're grilling that you'd like to add some extra flavor too.
And just so you don't have to run out and buy any if you win, I'm throwing in a bag of mesquite wood chips so you can start right away!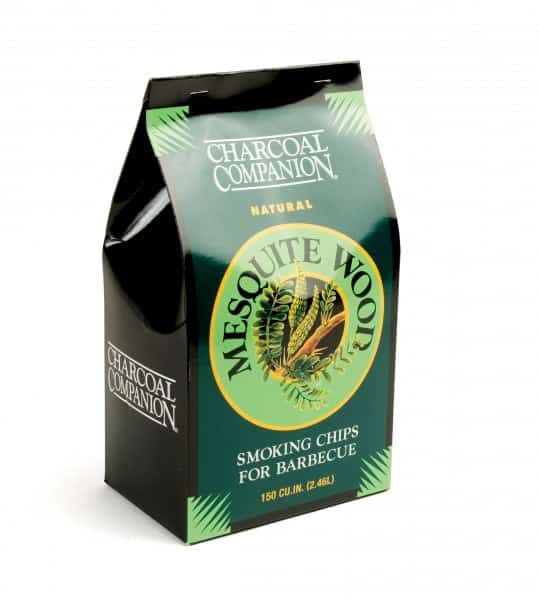 Crank up those grills and enter in the Rafflecopter widget below to win. Good luck!
Giveaway has ended.