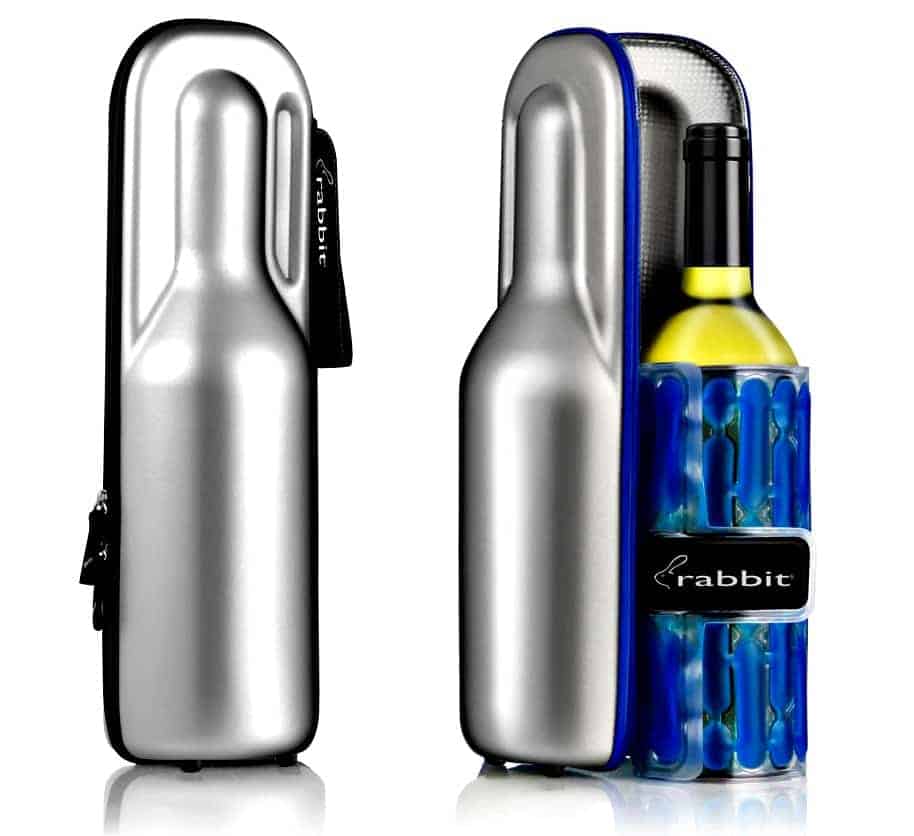 We're sticking with the booze theme for the giveaways with this Rabbit Wine Trek.
Lots of restaurants that we go to these days are BYOB so we're always scrambling around at the last minute trying to find random bags to throw our booze in. I'm not too picky about the transport method – my small cooler bag or really whatever bag I find is good for me.
Then we usually just grab a bottle of wine and head out the door. It never stays perfectly chilled though, and it just doesn't fit in my small cooler bag. Sorry, but it's meant for small cans of beer.
So this Rabbit Wine Trek seems to be the perfect transporting vessel for win bottles. It also will hold champagne or bottles of prosecco, good to know since it seems to be the popular drink of my wife and her friends these days.
All you have to do is put the Wine Trek in your freezer for thirty minutes before you leave and you're good to go. This thing will keep your wine (or champagne) chilled for hours.
All you have to do is enter in the Rafflecopter giveaway below to win! Good luck!
Giveaway has ended.