What We Ate This Week is a behind the scenes look at what we actually eat. All iPhone photos, nothing retouched – our dinners just the way we serve them!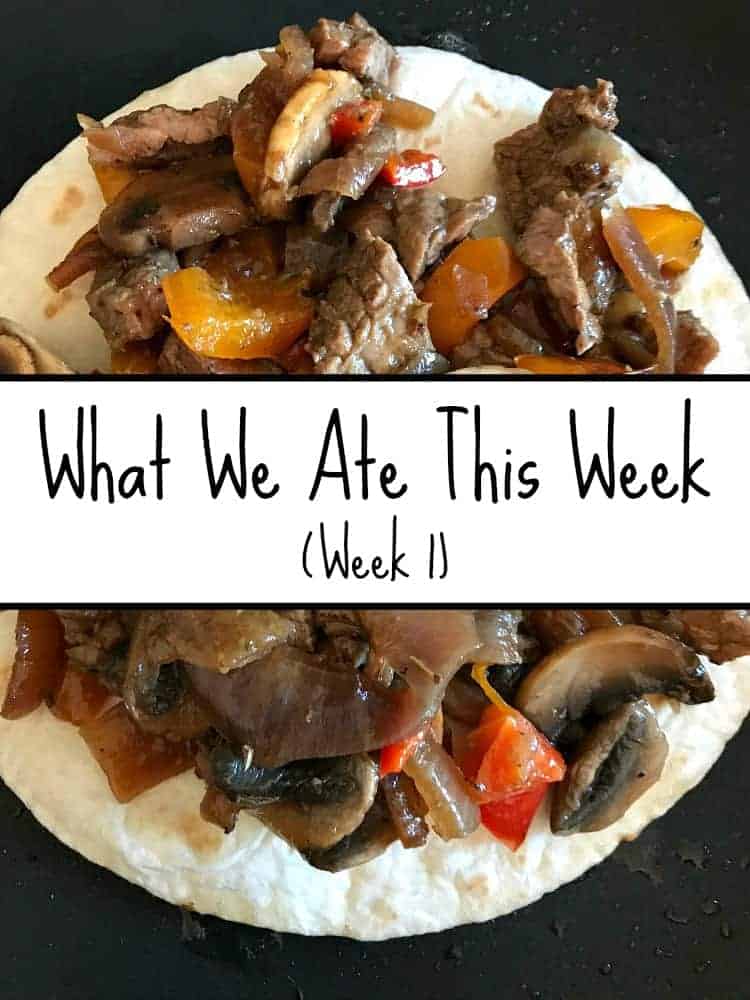 We get so many emails and comments from our readers asking if the food we make on the web site here is what we actually eat.
The answer is, yes.
Unless we've made a recipe several times to try and get it right we usually make a recipe and then have it for dinner. Our kids favorite question when they walk in the door from school is "What's for dinner?" because they know it's usually going to be something new every day.
But we do eat leftovers, I hate wasting food especially because we make so much of it so we will have something two days in a row or I'll freeze it for another meal.
Leftover night or a night out to eat or a sports night for the boys is really the only time we don't have something made for dinner. And it doesn't have to be homemade, either. Believe me, we aren't above a box of mac and cheese for dinner nights…one of our favorite dinner nights is when we have Trader Joe's Orange Chicken and Chicken Fried Rice.
You gotta have some staples in the freezer you can pull out when life's too busy.
So here we go!
We started out the week with our Sheet Pan Chicken Murphy –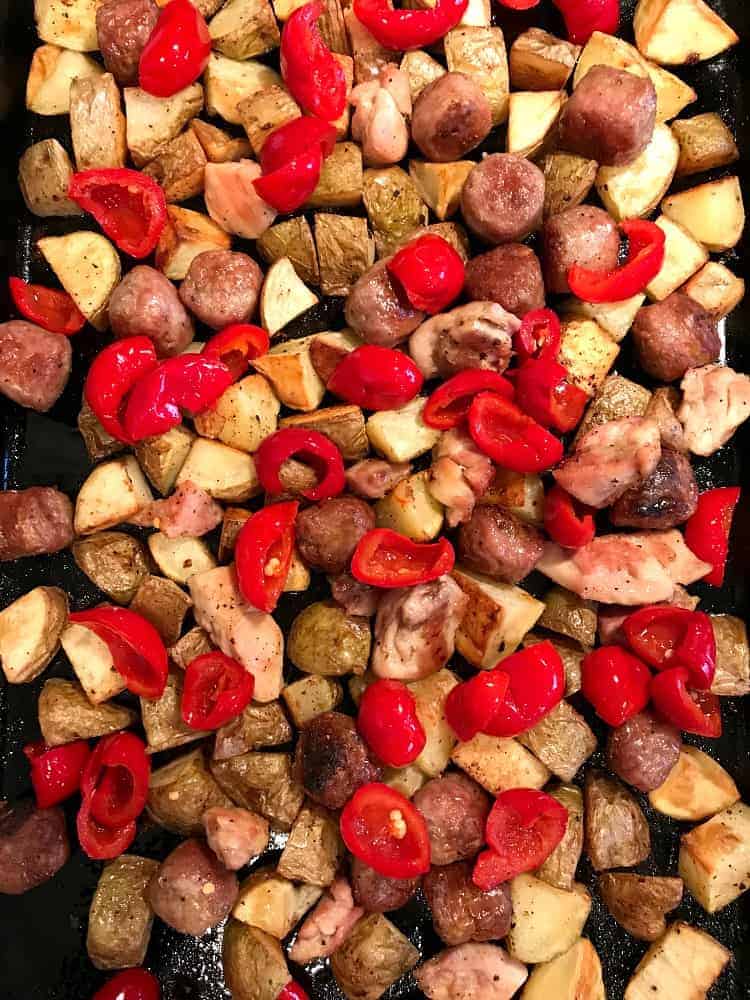 You roast chicken, sausage, peppers and potatoes and then toss in sweet and spicy peppadew peppers at the end.
A quick skillet gravy goes over the top, we didn't have fresh rosemary which really makes this gravy amazing, but it is what it is.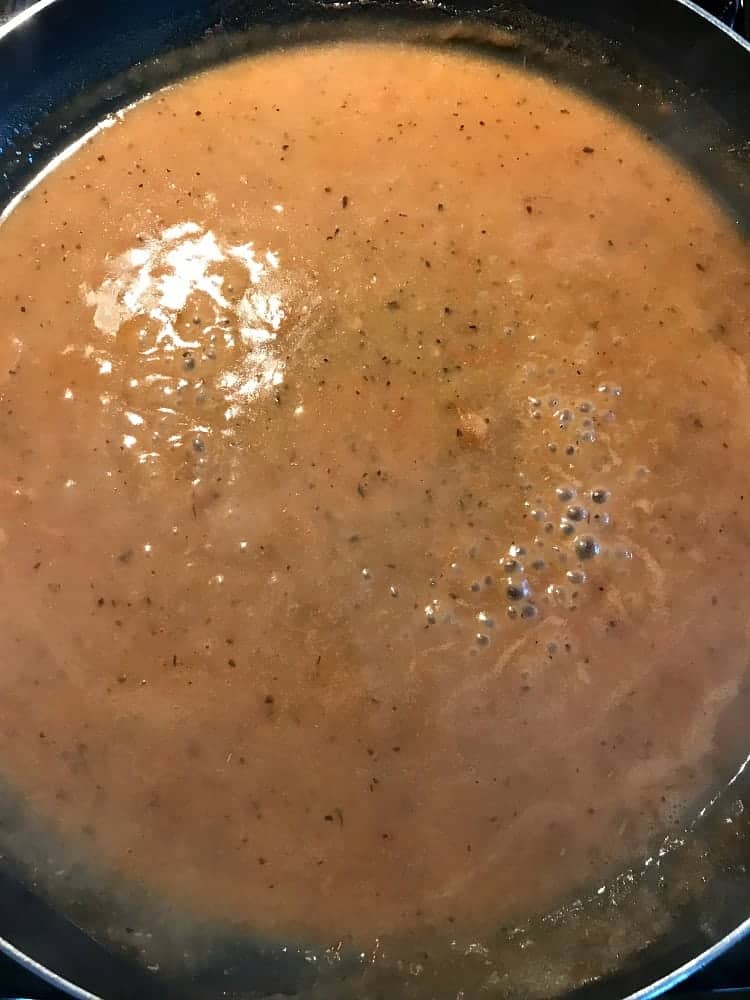 It still turned out delicious! Then you toss it with the chicken, sausage, peppers and potatoes and serve.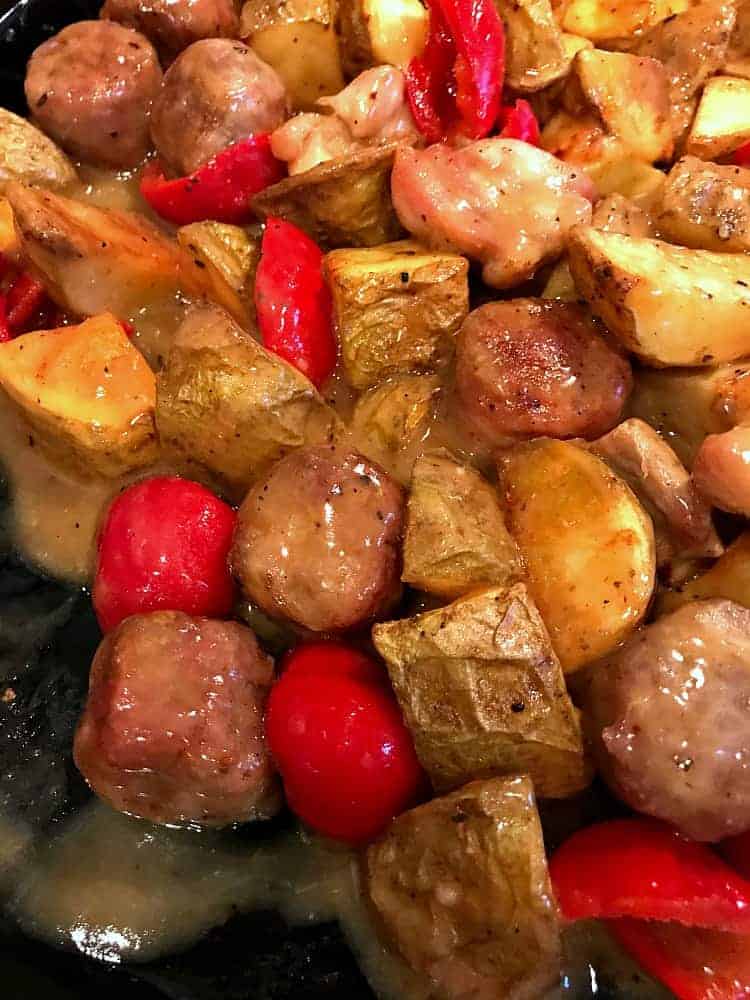 Definitely a favorite of the boys – all off them.
Next it was a simple dinner starting out with this crazy good chicken salad –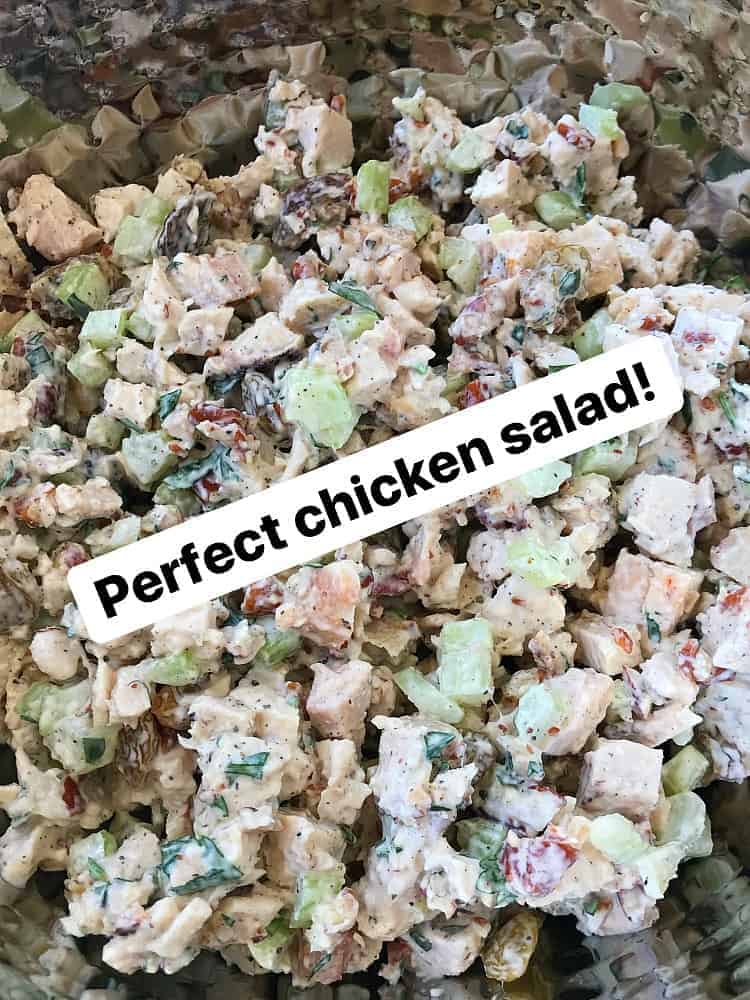 We shared this on our Instagram stories because it was pretty perfect. If you don't follow us over there you should check us out! It turned into a post which was also really delicious – these Pecan Chicken Salad Apple Slices. The boys preferred there's on rolls but we liked the apples:)
Next we had some Steak, Peppers, Onions and Mushroom Quesadillas –
This was an attempt to clean out the veggie drawer and as you guys all know, if you grab some cheese and make it a Mexican food night, it's going to get eaten.
I just cooked the vegetables up and added some leftover steak from the fridge.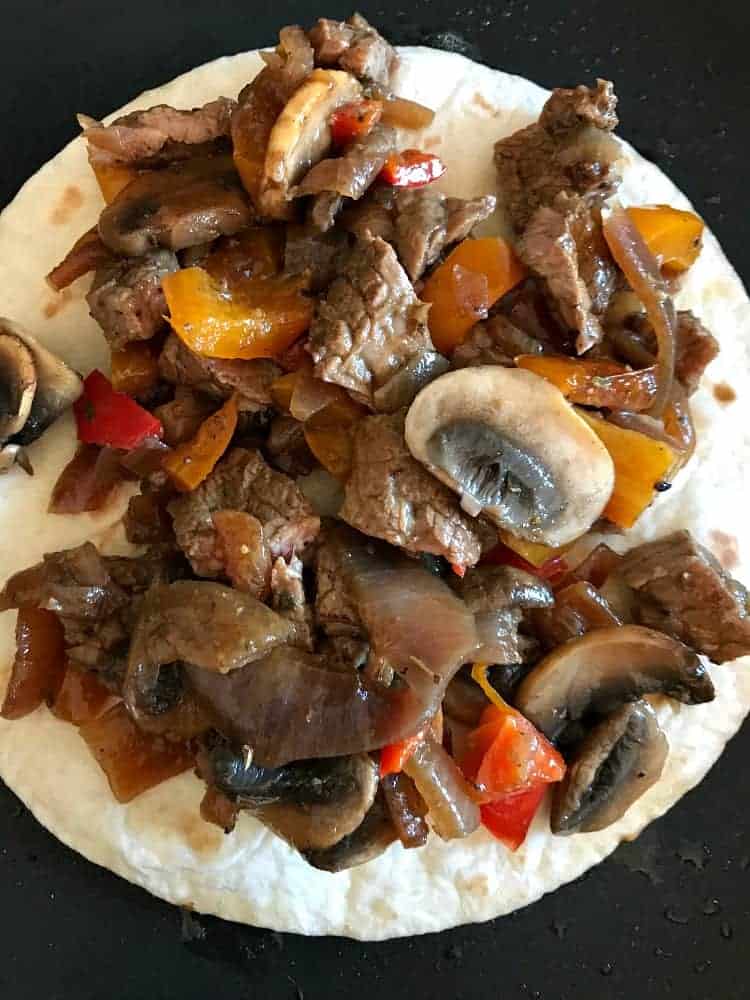 Give it a good layer of mozzarella cheese –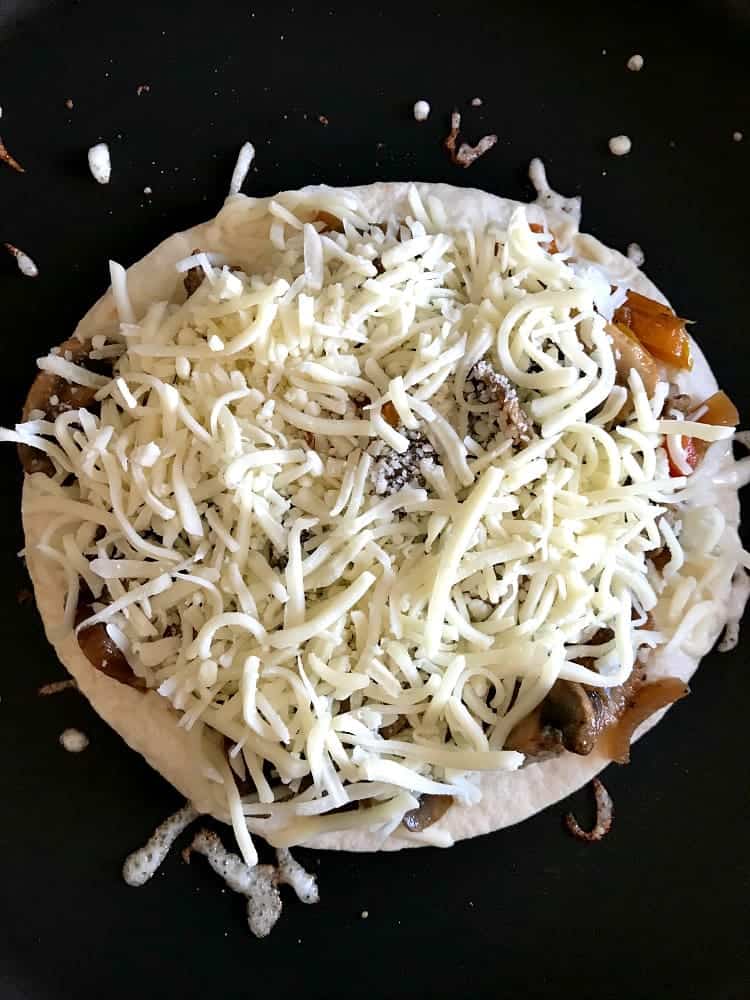 Added another tortilla on top and cooked it until it was crispy and the cheese was all melty…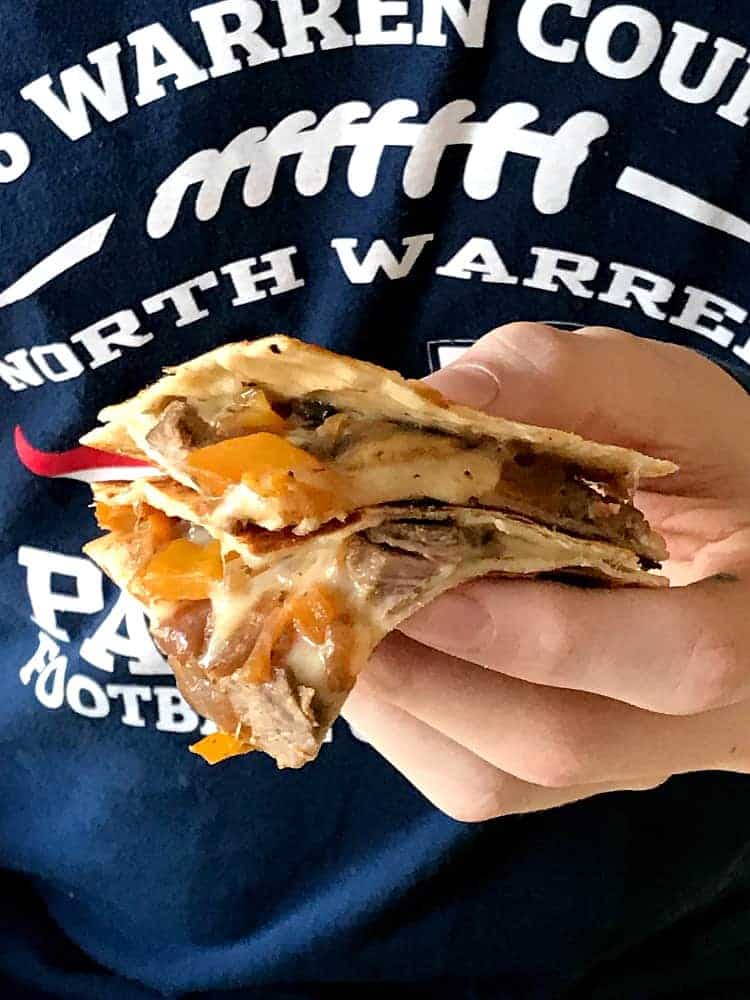 Trying to get a picture before a hungry teenager shoves them in his mouth is another thing. Then I tried to get a cute smile picture…"Just please, give me one smile so I can be done for the night!"
I got this.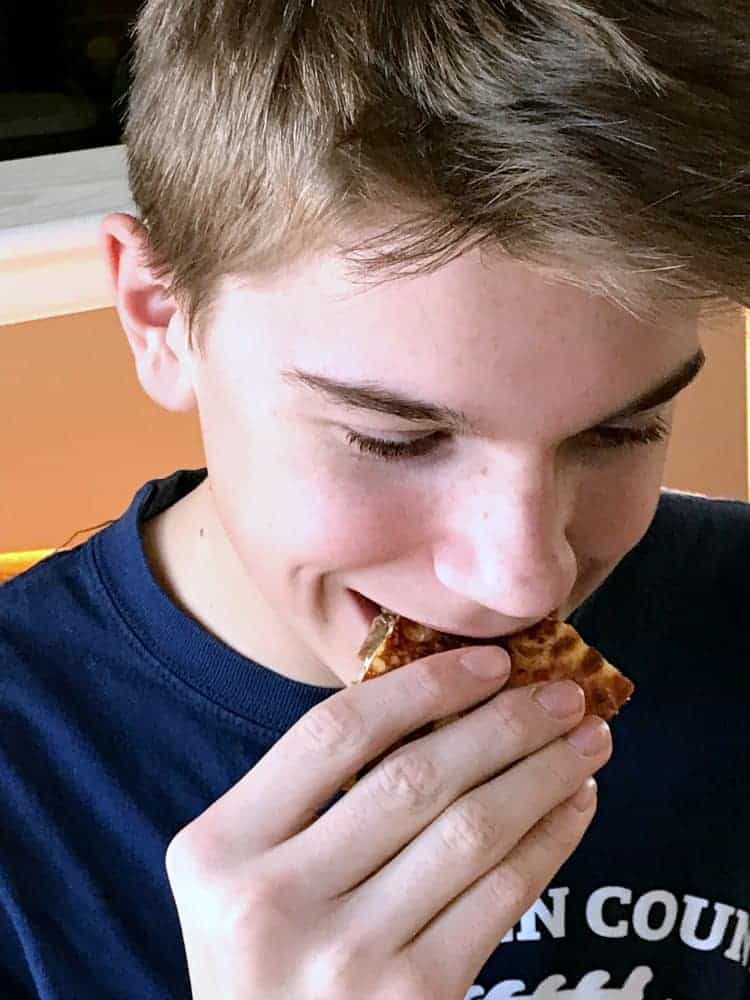 He is serious about his eating. And whatever he was watching on YouTube at the moment. Yes, I know…devices at the dinner table…we don't allow it when we actually are all sitting down to a meal but it's more the case these days when everyone eats at different times.
All week we have been trying to shoot a video for our Beefy Tomato Soup. We have one already but it was a video we did back when we first stating making videos and it isn't great. And since it's our most popular recipe of all time, I thought it needed an upgrade.
But ALL week was crazy and it didn't happen. So I had beef in the fridge that we hadn't used for the video and it was going on 5:00.
I made these quick Cheesy Meatloaf Muffins that the boys loved!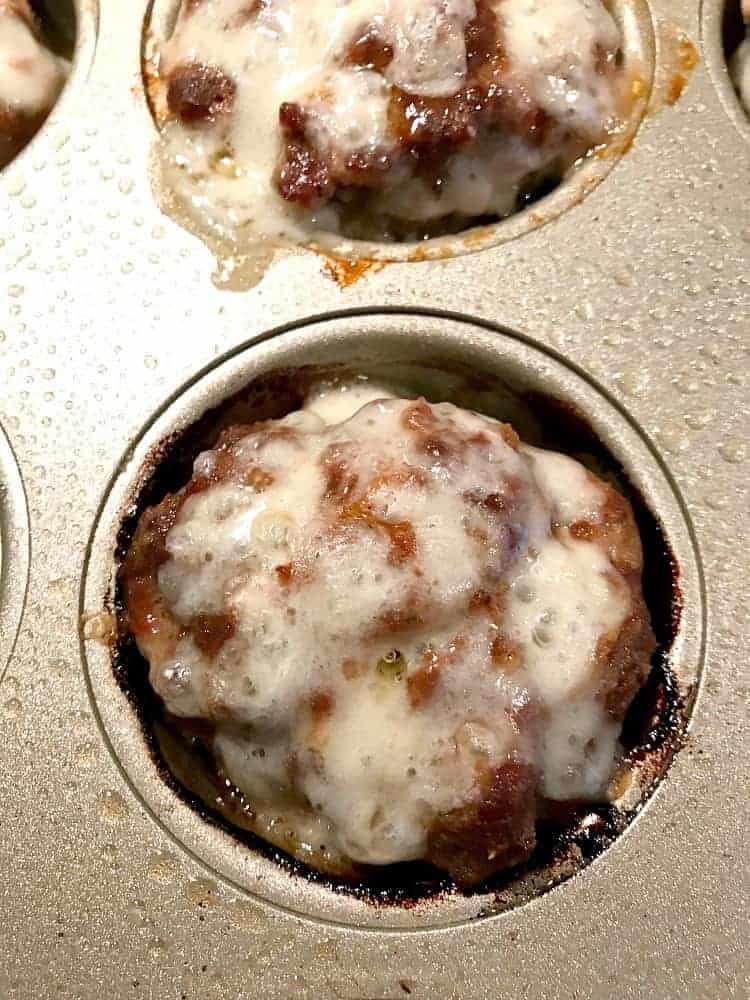 I threw some of our favorite Trader Joe's French Fries in the oven and put a bowl of baby carrots on the table. Can't forget the vegetables…and that's all I had in me at that point.
That dinner was a hit though, I'd make them again for sure.
We finally got to shooting the video for the Beefy Tomato Soup!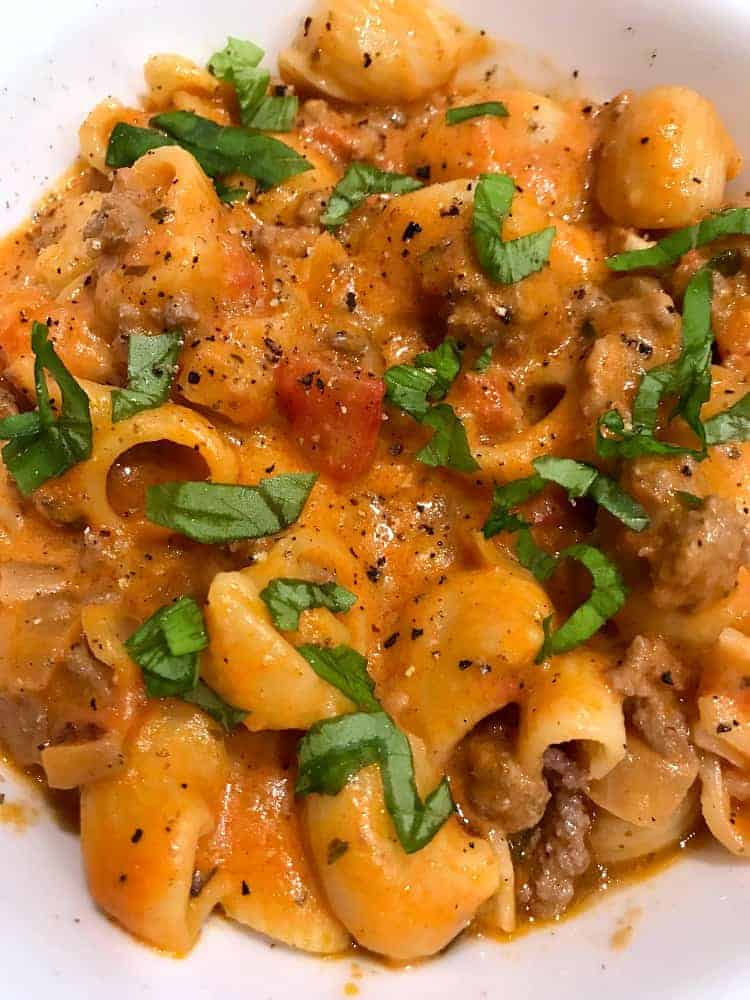 This "soup" is more like a stew or a goulash. Some say it tastes like homemade hamburger helper, I'll take that too. You can add more broth or cut back on the pasta in the recipe but this is how they like it. Fresh pepper on top and lots of crunchy toast with butter.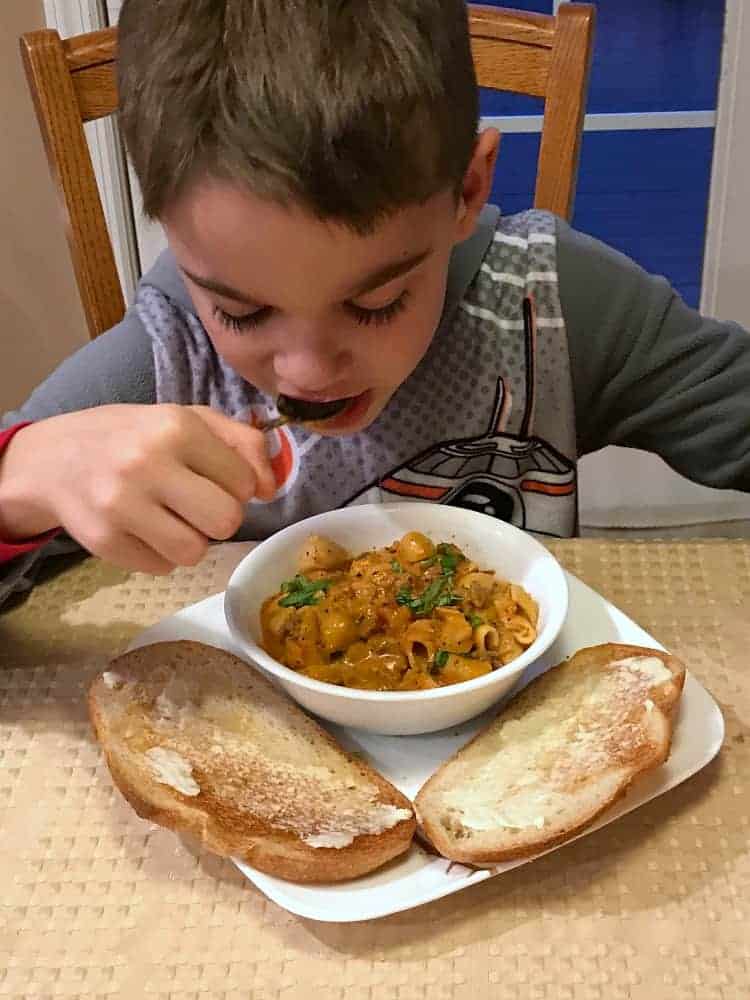 This little guy had just gotten home from wresting, so it was first off to the showers – and then dinner at 8:45.
Side note: check out the eyelashes on him! I don't know where those came from because they definitely are not mine.
And at least I can still get a smile out of him for a picture:)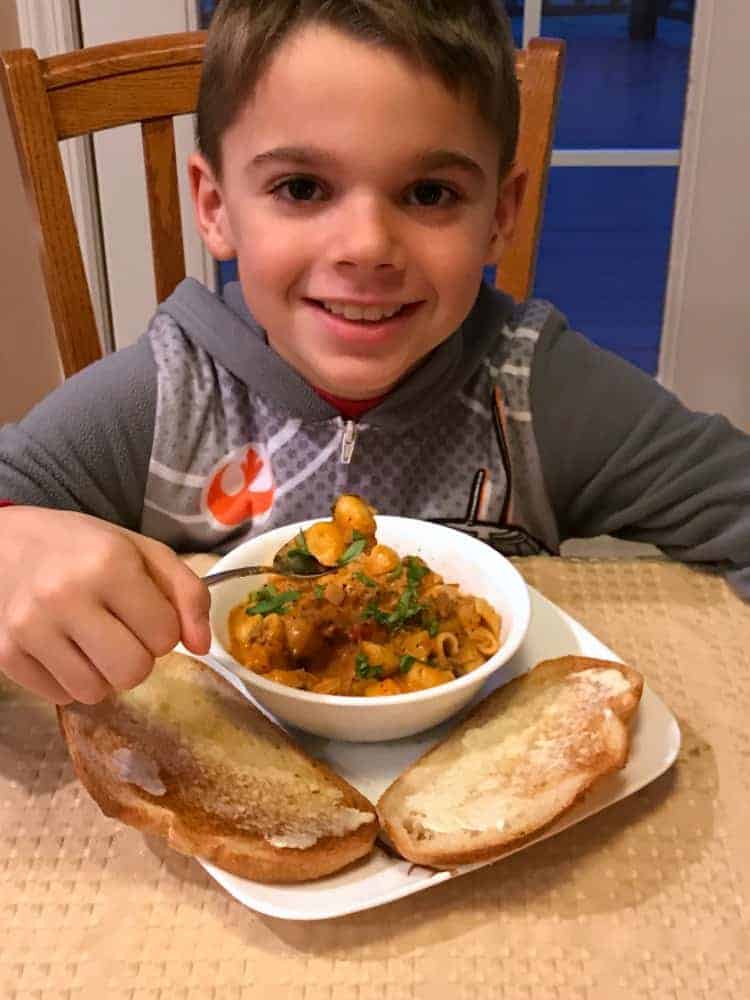 We did eat a lot from the web site this week, and also – we had a lot of MEAT! I'm going to have to take note of that for next week…we definitely need to add a Meatless Monday!