Hey everyone! We're on week 4 of What We Ate This Week. Thanks for following along so far, we've got a lot of good stuff coming!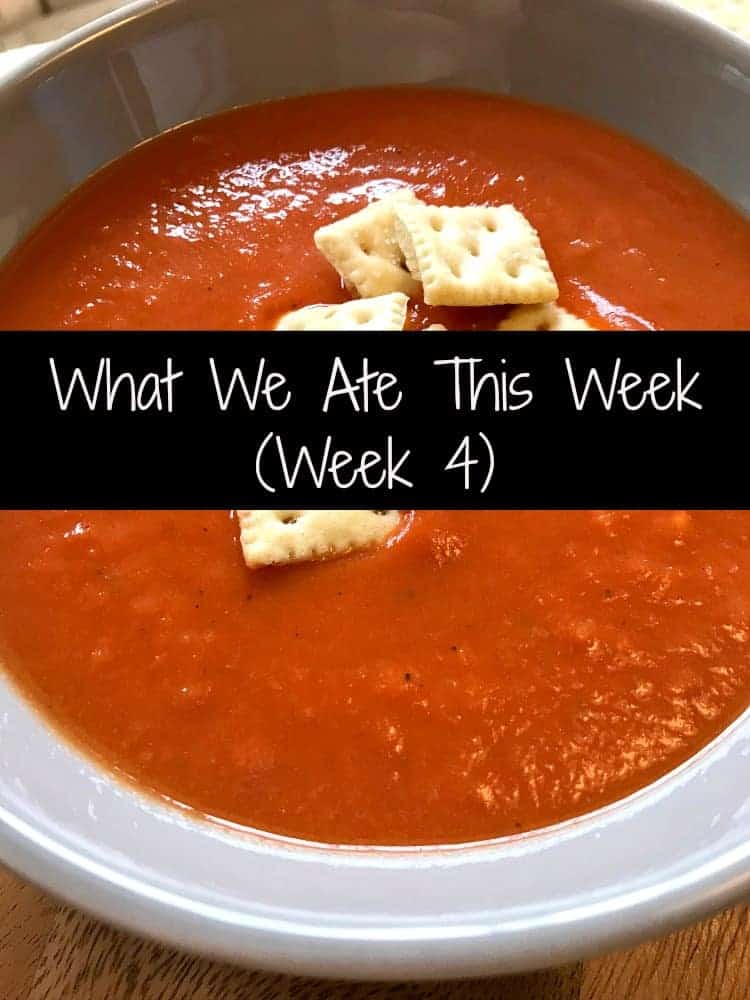 So once again, we're trying to make some more low carb-ish, healthy-ish recipes.
We did pretty good this week since for once we were ahead of the game as far as the site goes. We got to make a lot of the things we wanted to which is kind of fun to do.
Evan's one request for the week was his Millionaire Fruit Salad.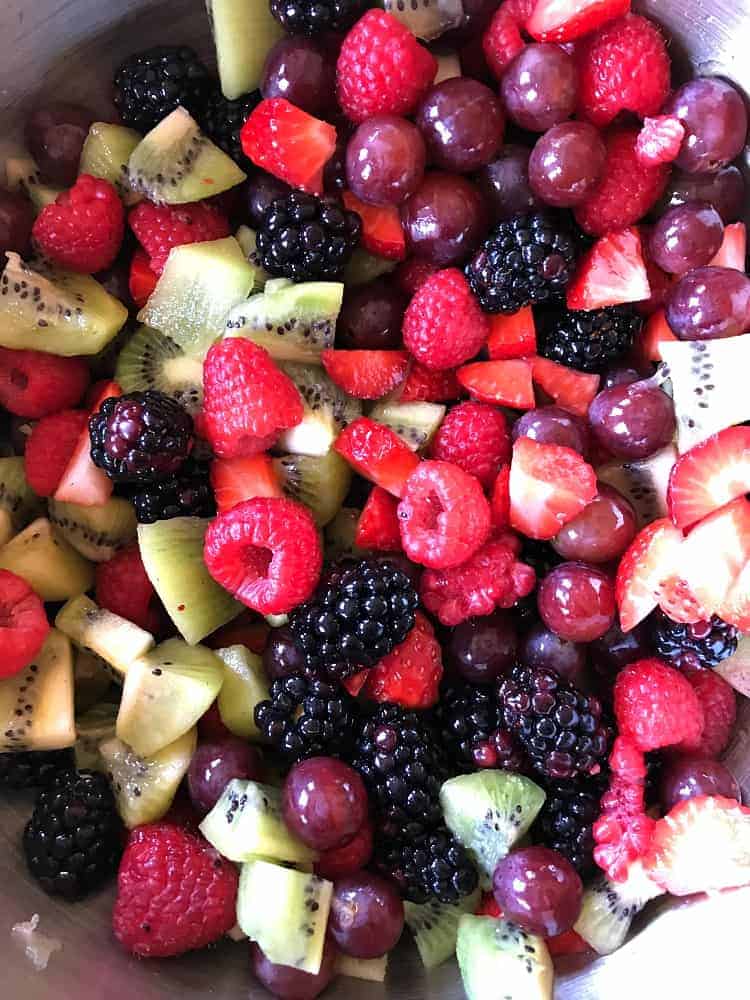 I made this for him a couple of weeks ago and he said that if he was a millionaire he would eat this fruit salad every day. We laughed at his comment but then I was like, yeah you're sort of right. You pretty much do have to be rich to eat fruit salad every day…I seriously can't get over how much a bunch of grapes are.
And raspberries? A single serving for my two kids – 10 bucks, gone in 20 seconds.
But I guess there are worse things to spend our money on, so I'm game if they are.
I threw this chicken and artichoke dinner together for lack of ANYTHING in our fridge.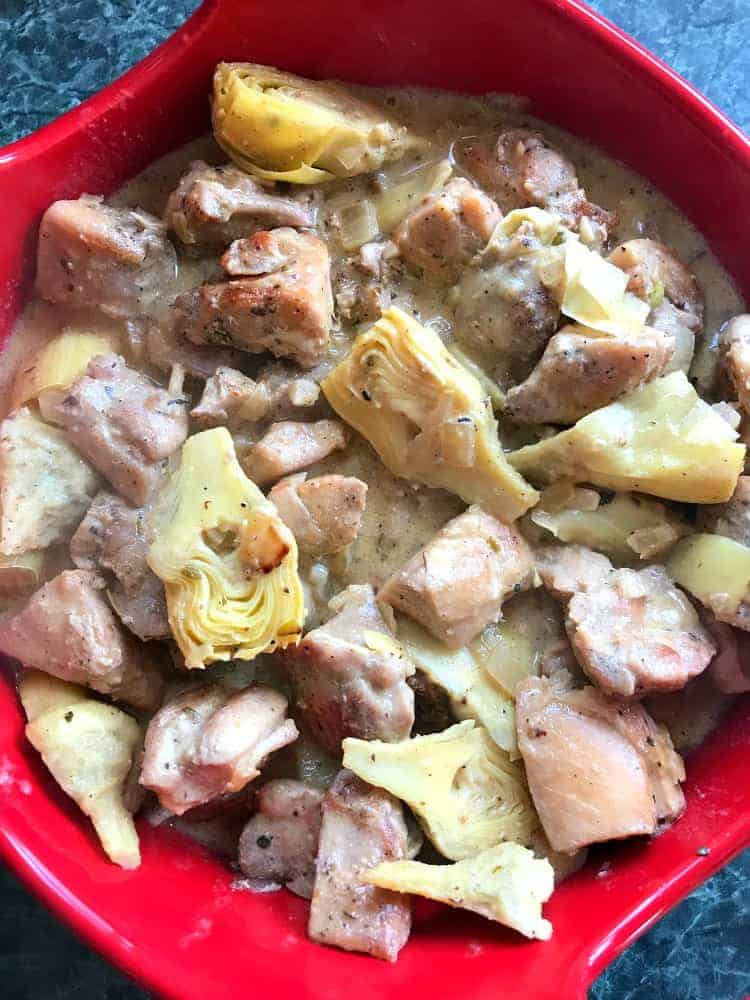 I mean, you know how you say you don't have anything…but you could probably survive a power outage for a month in reality…that's what I mean when I say the fridge was empty.
Trader Joe's canned artichoke hearts and chicken thighs with a white wine cream sauce. Not bad actually! I served the boys their dinners with Trader Joe's fries on the side.
Have I mentioned my obsession with that place?
The only problem is that the closest one is about 40 minutes away so I don't go as often as I'd like to. Normally I grab my friend and we head off, stopping for lunch along the way to make a day out of it. Then we both walk into TJ's and say "I really don't need much a ALL"…
And we walk out with our carts busting at the seams. Every time.
I always have the ingredients for this Campbell's Copycat Tomato Soup on hand –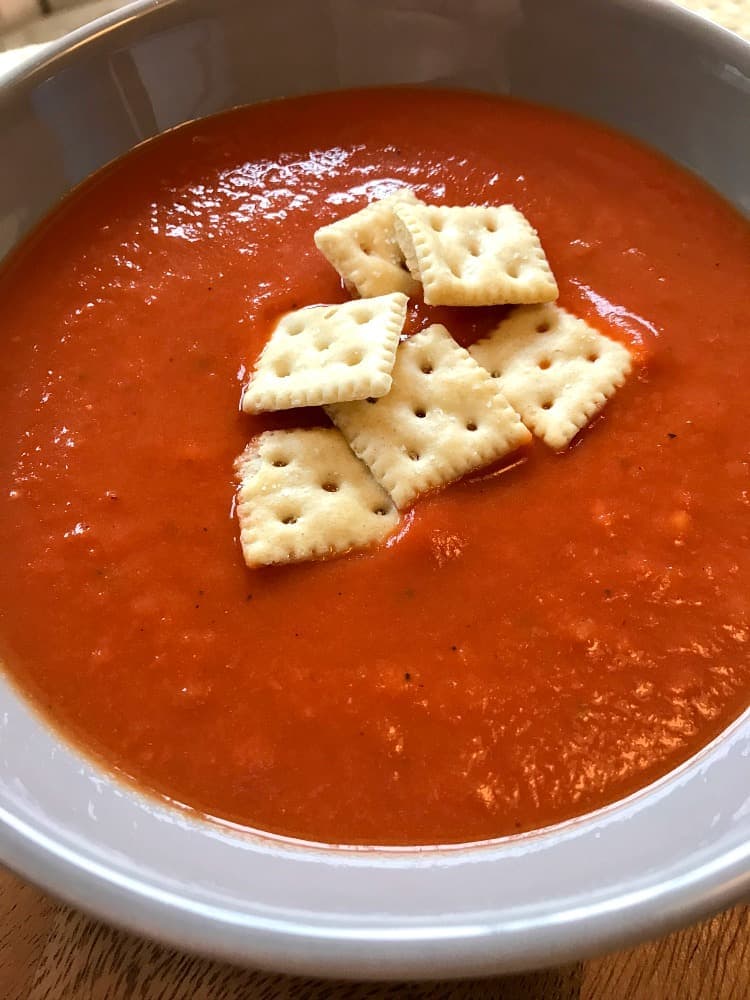 It's so easy and SO good. Even Tyler who doesn't like tomato soup will eat this soup. I think he fills the bowl to the rim with as many crackers as will fit, but that's fine. As long as everyone's happy and I can sip on my wine…
It was wine and salad for me but I did make these super cute roasted carrots though. Aren't they fun? Salt and pepper and olive oil, roasted for about a half an hour.
Pretty delicious.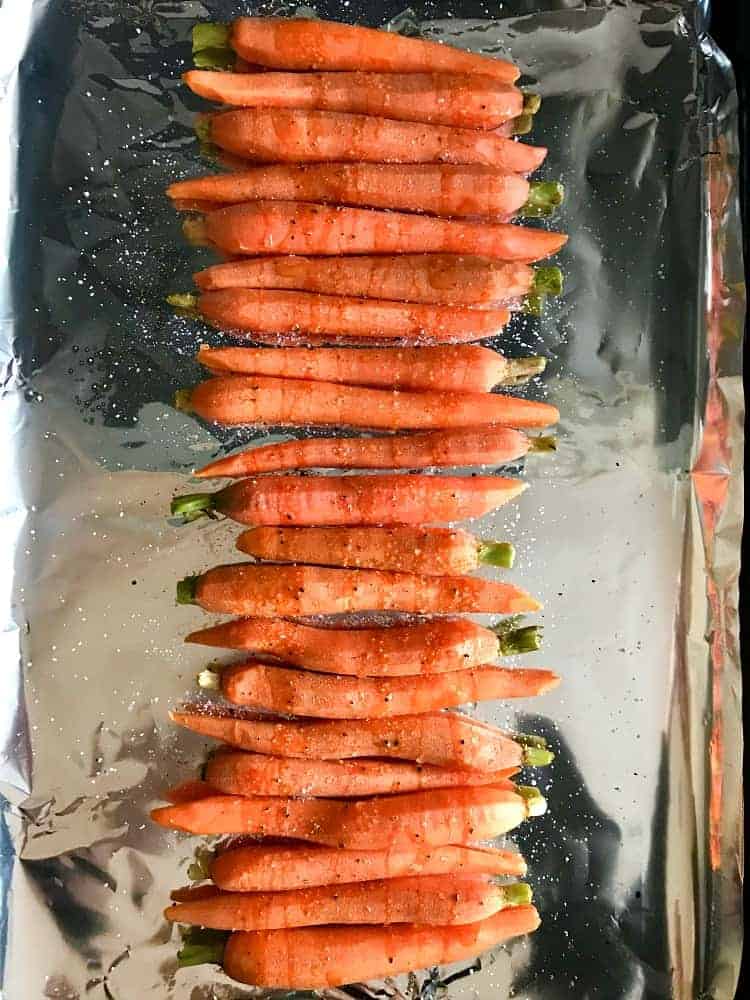 Keeping with the low carb theme, I made this Egg Roll in a Bowl recipe.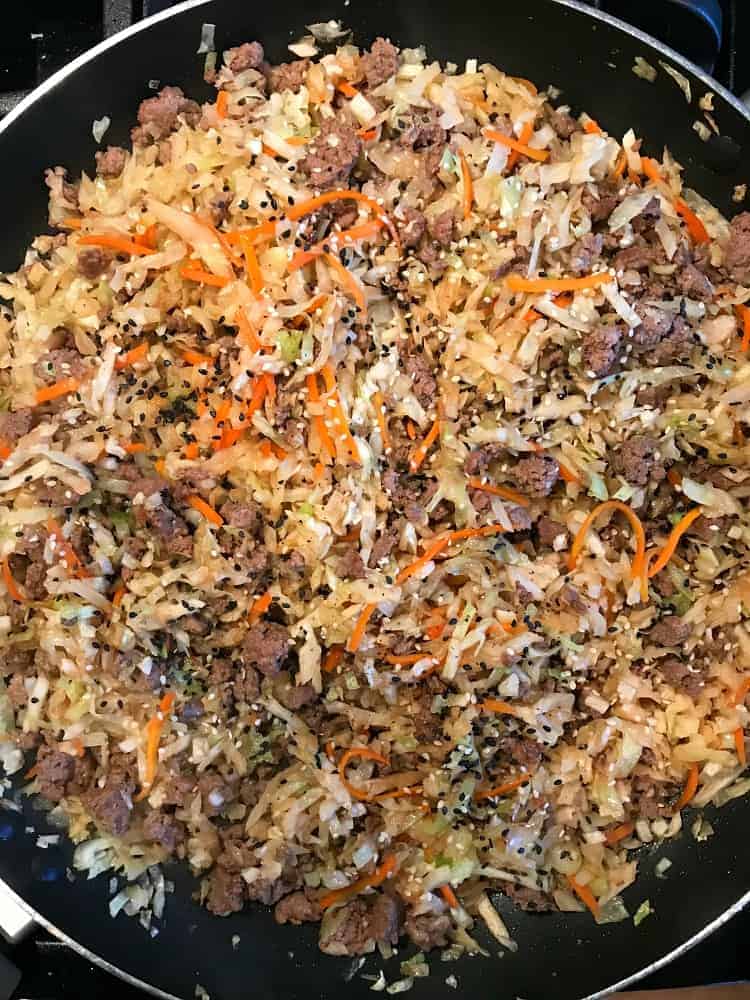 This picture doesn't do it justice, I promise. It was 7:50 at night and Evan and Dan were on their way home from wrestling and I forgot to get this together for them so I was tired and it was dark.
But it was SO good. Everyone loves this one, low carb recipe or not, they don't care. And it's pretty much all vegetables except for some lean ground beef so that's a win too.
The recipe calls for sausage but I didn't have any so I used two large hamburgers from our butcher that were frozen. I told you, we were scraping the stock pile this week! But it totally works and it was so good, it sort of goes to show you that you don't have to run to the store to make every recipe you want to. I wish I actually did stuff like this more often!
Next up was Chicken Francese, for a very large army of men apparently.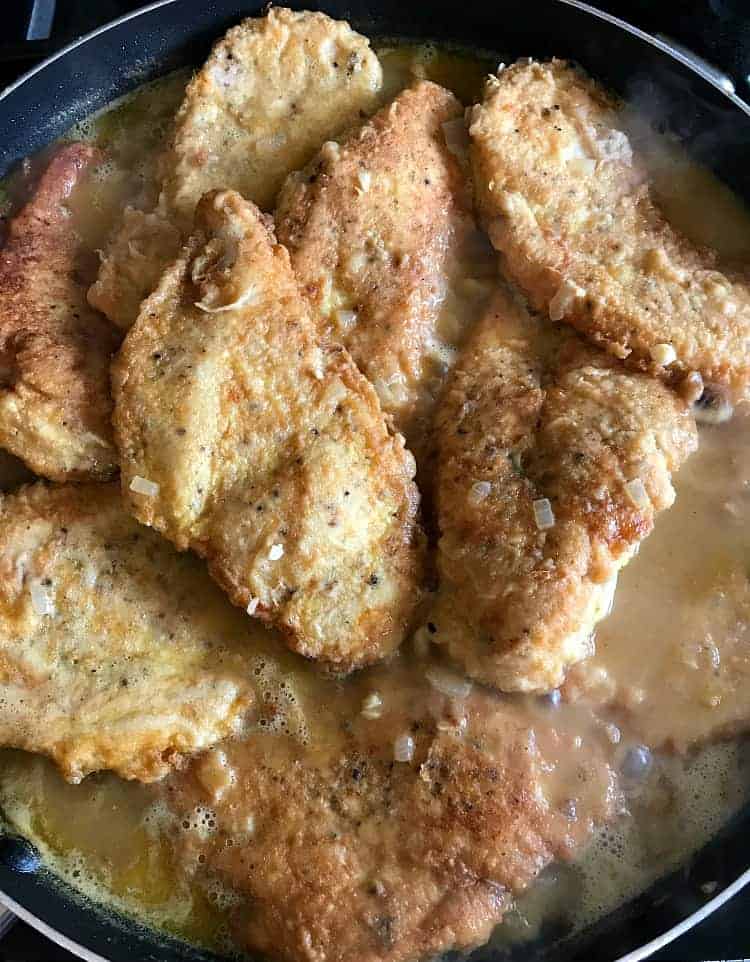 I don't know what I was thinking, I couldn't even fit it all in my extra large skillet. Once I got started I couldn't stop! But leftovers the next night mean no cooking for a night so I'll take it.
Stay tuned next week for the video we made to go along with the tomato soup recipe – and lots more fun dinners to come!