Here we are in week number two of What We Ate This Week! I'm still trying to do some carb cutting in my life so here's what I came up with!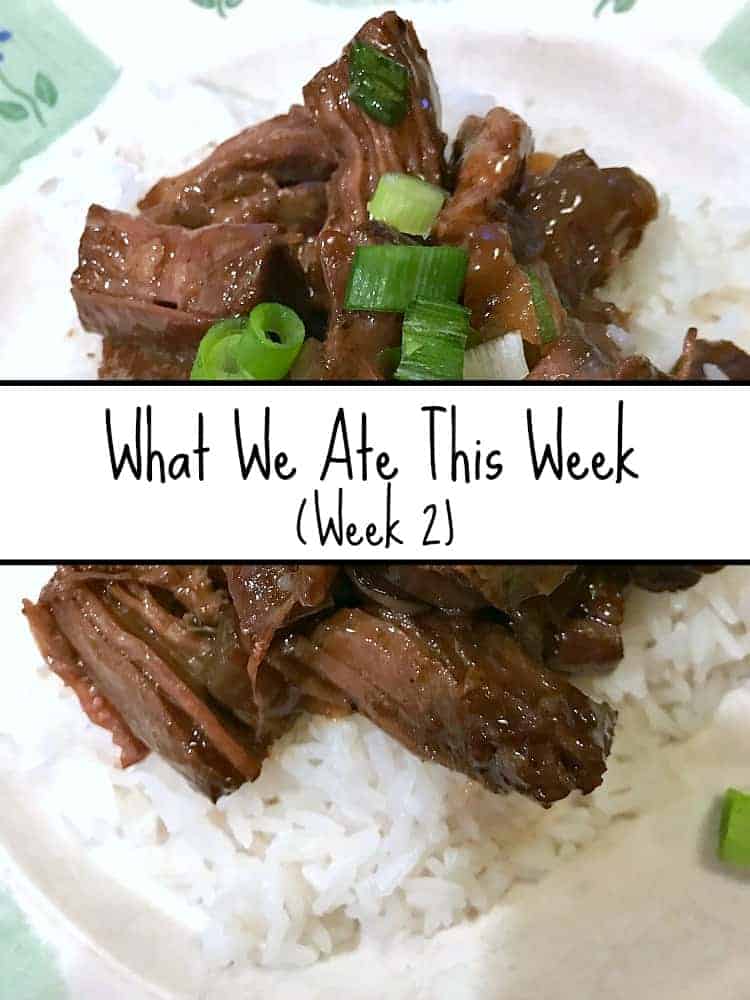 Hey everyone. So dieting is HARD.
I keep asking myself when, one day, am I going to learn but it just doesn't seem to happen.
My weight goes up and down every couple of years or so and when it's up – I jump onto all things low carb.
Dan tries to get in on it too, but he is for sure a meat and potatoes guy. The kids – they're easy. They still have to serve what I feed them for dinner and usually it goes pretty well.
I started out the week at a friend's house for dinner. She's an awesome cook so it's always a treat going over there. Beef Rouladen, spaetzle, and these super delicious asparagus tarts we're on the menu.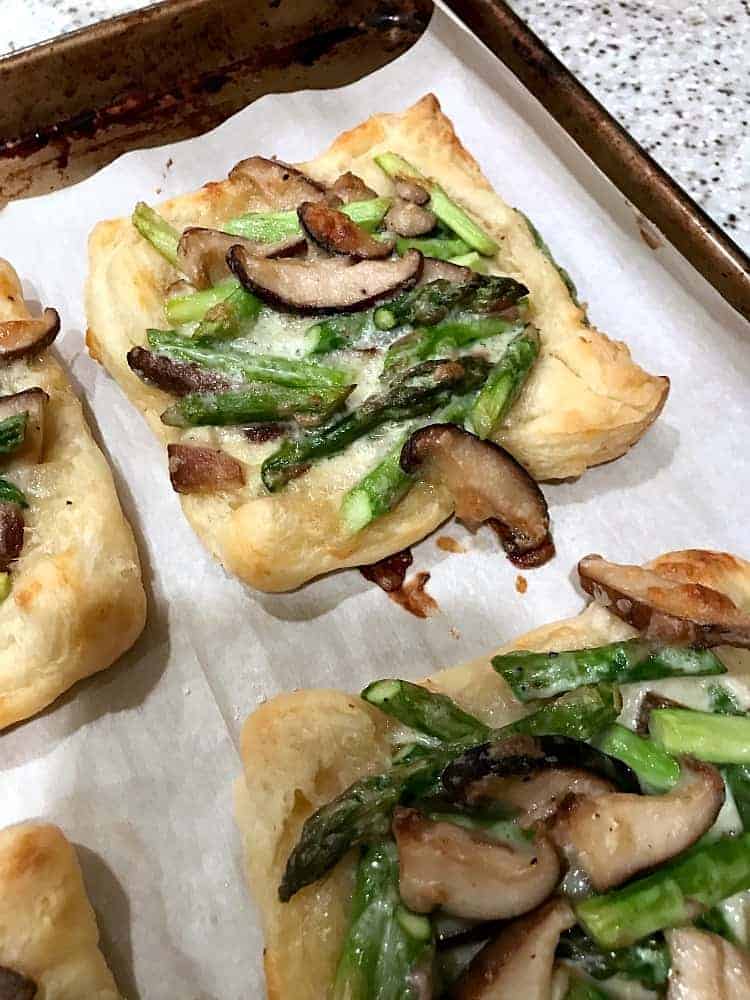 You can't really skip food like this just because you're on a diet…so I didn't.
And also, I'd blow my diet any day for these tarts.
Monday was the day. It's was time to do some meal prep and get serious about my low carb eating.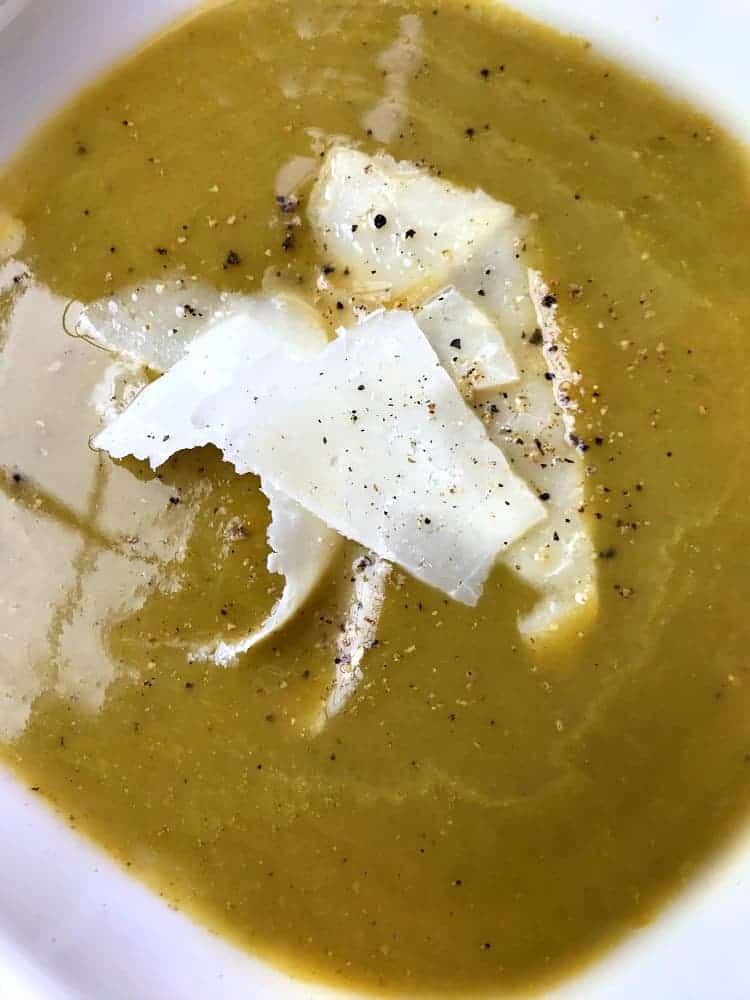 This Zero Cream Asparagus Leek Soup is an easy fix. It's really easy to make and great to have in the fridge for meals or when your stomach is growling and you need something in between meals.
Evan was on board, Tyler and Dan not so much so they were on their own.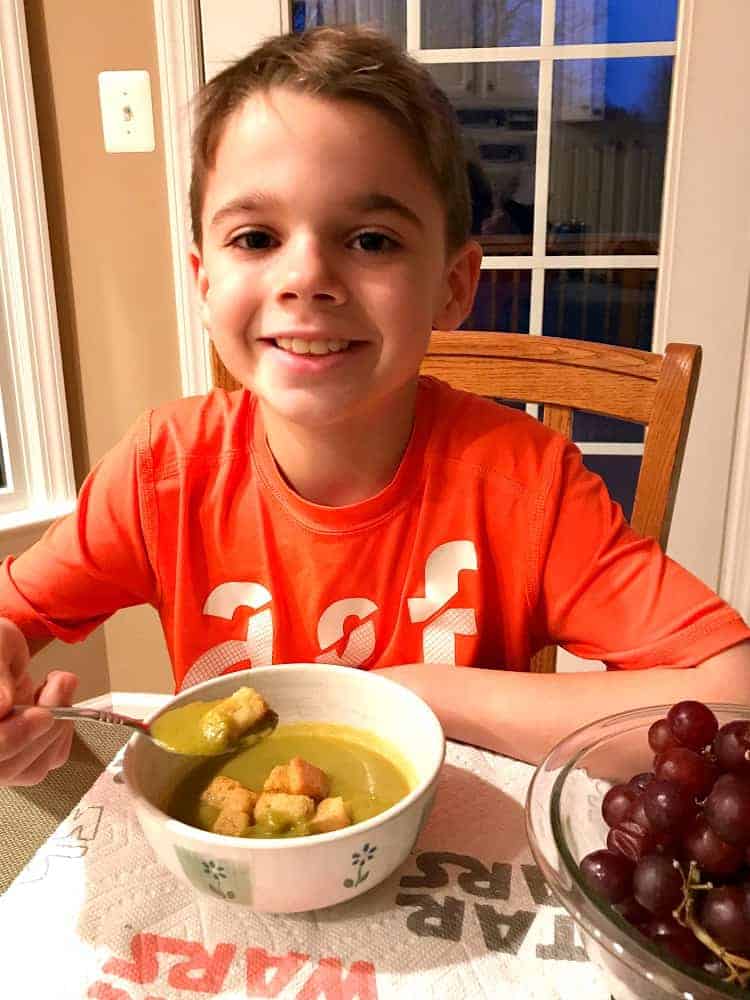 The other thing I like to do is cook up a whole mess of chicken for dinners, salads or stir fry. I used this marinade which is our top of the list favorite for every day chicken.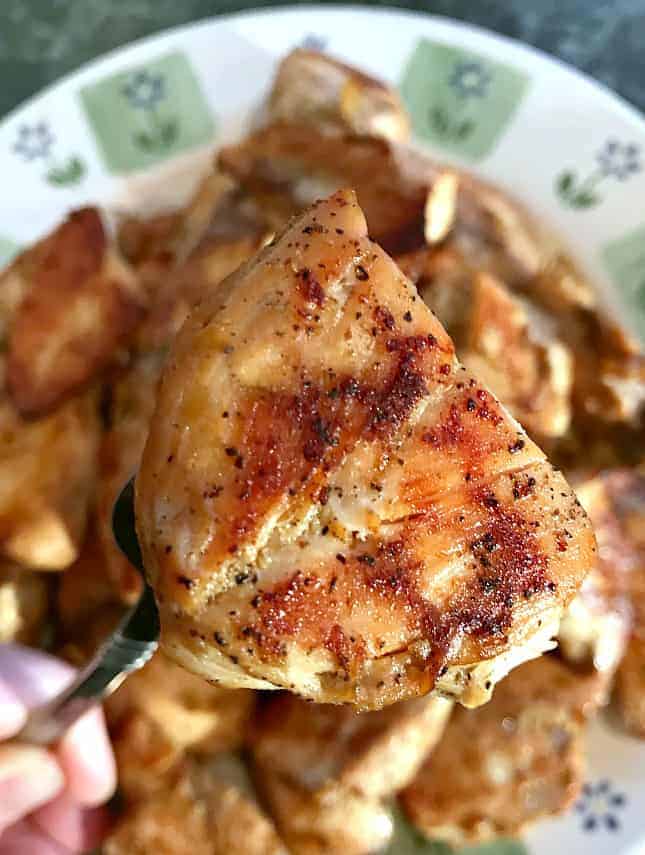 It's SO good I usually end up eating it cold from the fridge. In the morning is actually when I like to eat it most!
I did manage to make a meal with what we didn't just eat as is, this Cauliflower Fried Rice is one of the boys favorites!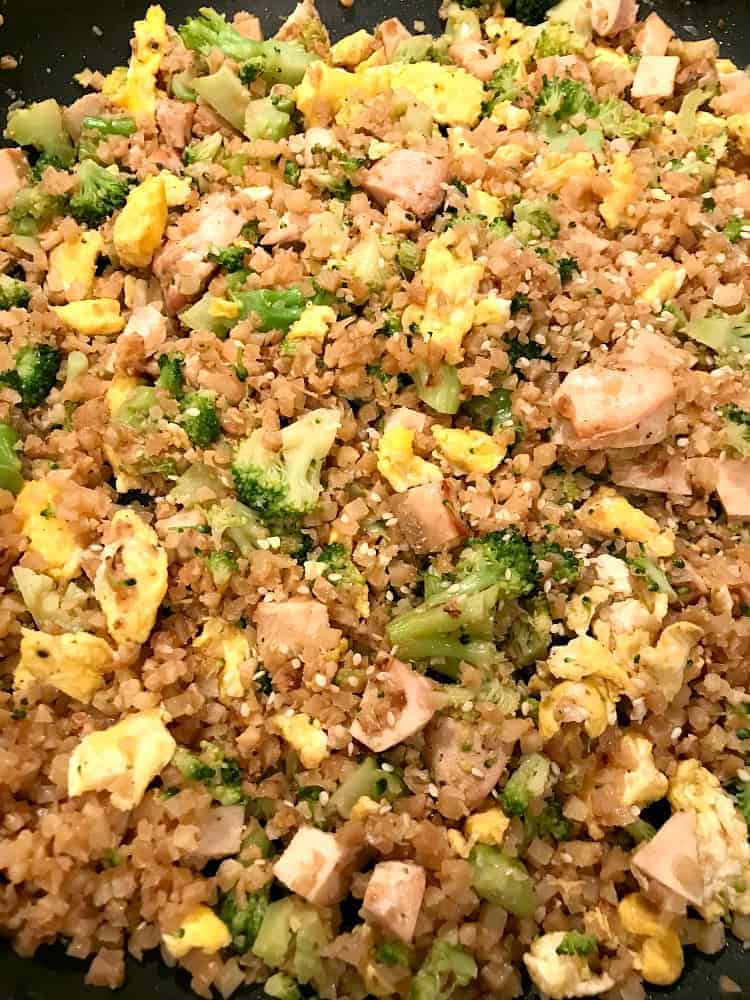 It looks like regular fired rice but there's no rice in this pan, just Trader Joe's frozen riced cauliflower, frozen broccoli, chicken and eggs. Season it up with soy sauce, sesame oil and fresh ginger and dinner is served.
We made a video for our Slow Cooker Shaking Beef recipe so of course, shaking beef was on the menu for that night.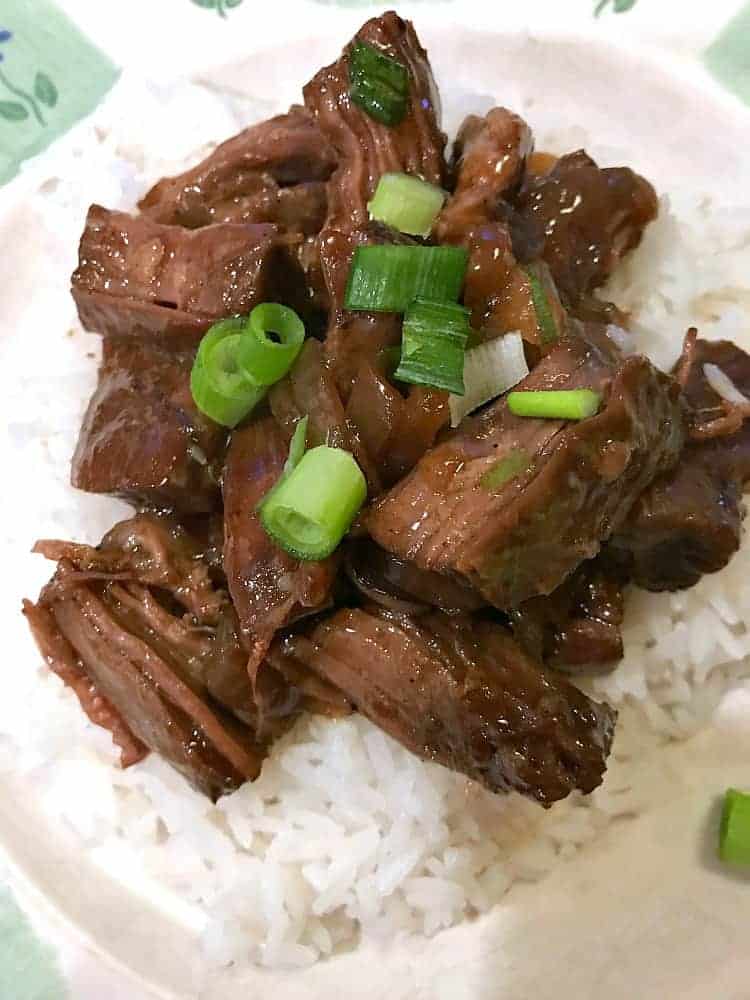 The boys eat it over rice or wrapped up in a tortilla, I just grab my fork and dig in.
One of our new favorite recipes is this stir fry using spaghetti squash. I mean, how much more healthy can you get?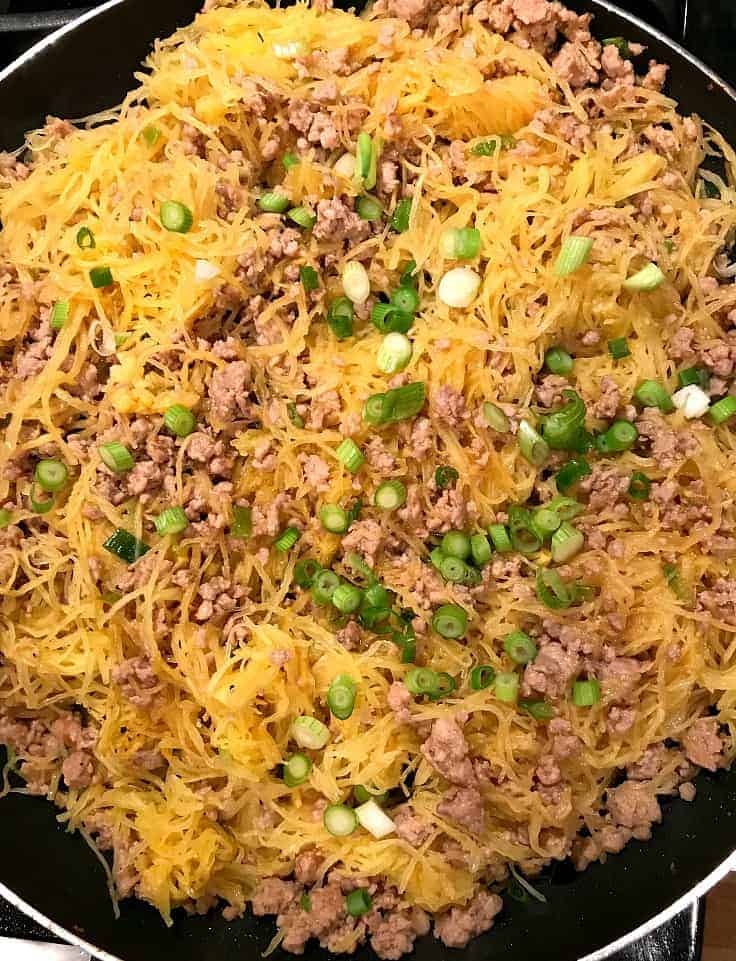 Ok well yes, you could leave out the ground pork and keep it vegetarian or even add tofu. But we love it with pork, or you can make it with sausage and peppers, it's really a recipe that you can use what you have in the fridge.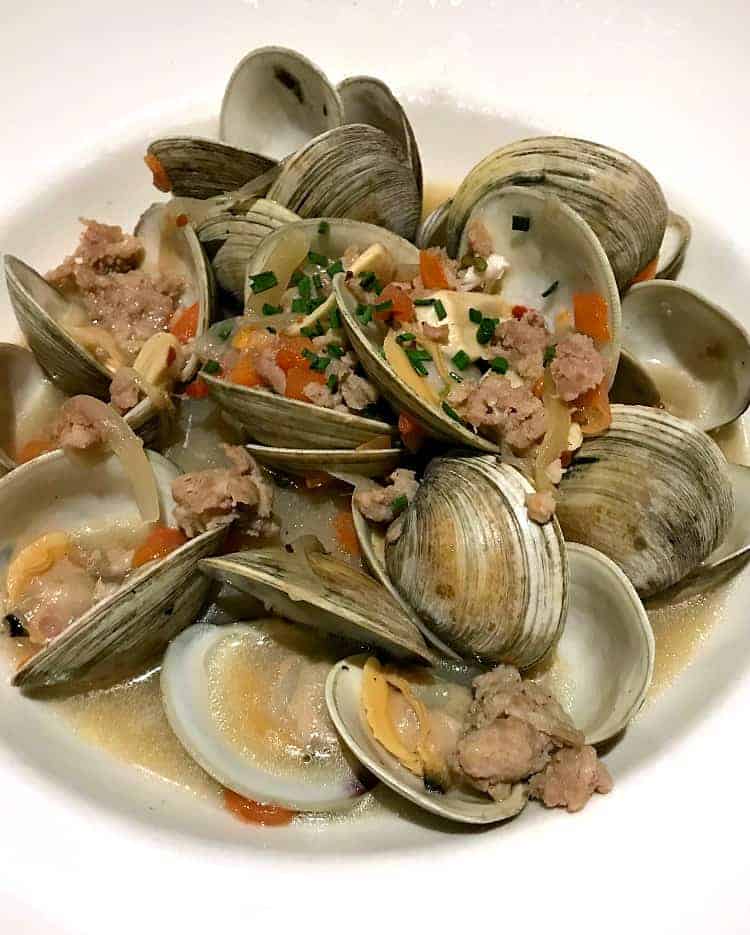 We had some leftovers a night or two, which is always a bonus for me. And at the end of the week it was girls night out so I ordered these clams with sausage and tomatoes…still trying to stay sort of on point but there were a few glasses of prosecco going around.
But that I'm willing to bend the rules for!
Join me next Monday to see what we cooked up! If you guys have any favorite dinner recipes you'd like to share (low carb or not) leave them in the comment section below!