We love the look of this New Jersey Bamboo Cutting Board! We use this cutting board for happy hours and cheese boards all the time!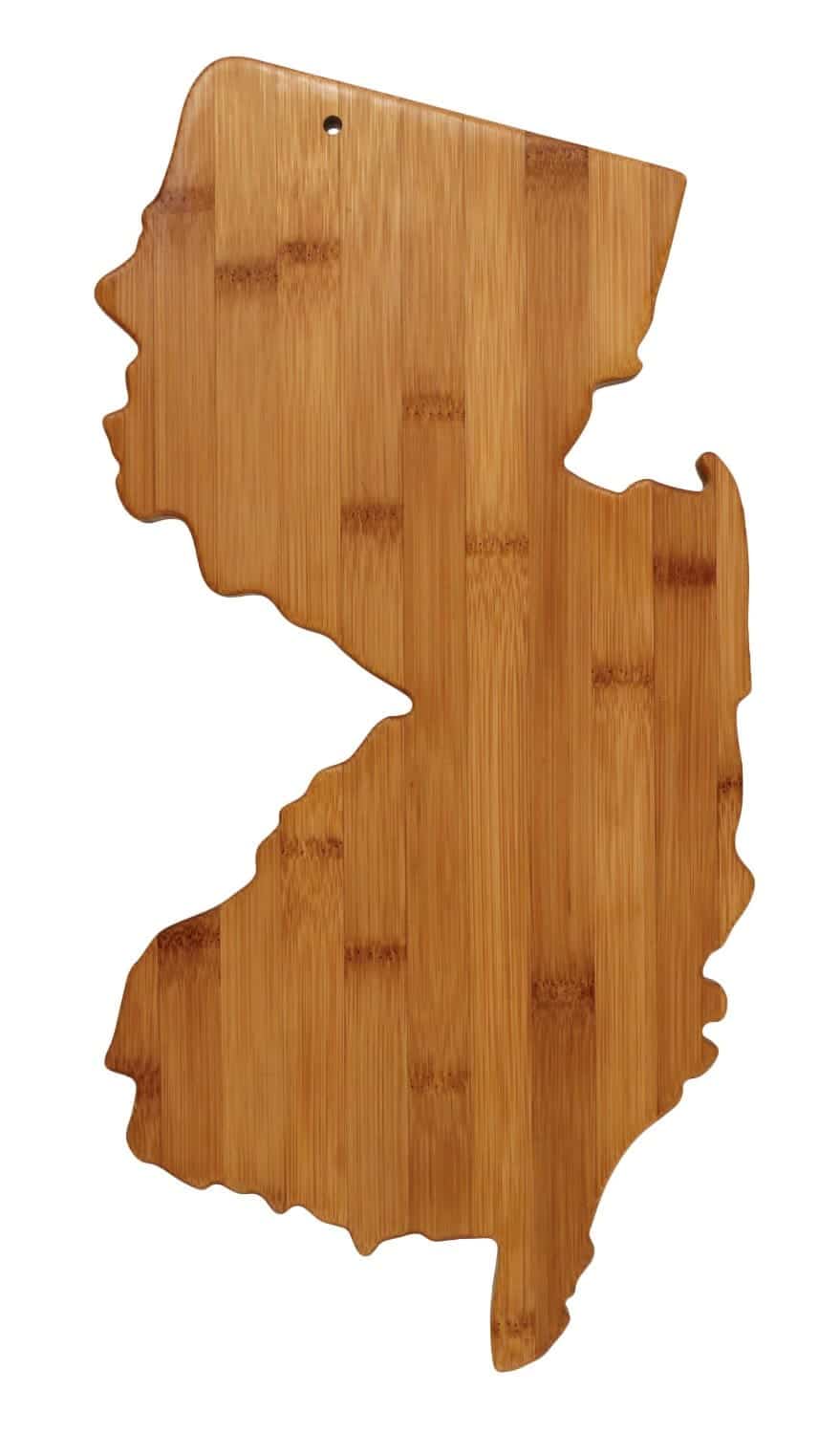 I thought it would be cool to check out this Totally Bamboo Cutting and Serving Board, New Jersey State,
even if you don't live in New Jersey, it's still a nice cutting board. Right?
But if you check out these boards on Amazon, you can find one in your states shape too! So let's get on to the party ideas and epic cheese boards…we made this one on a marble board but you can definitely use this New Jersey Bamboo Cutting Board too!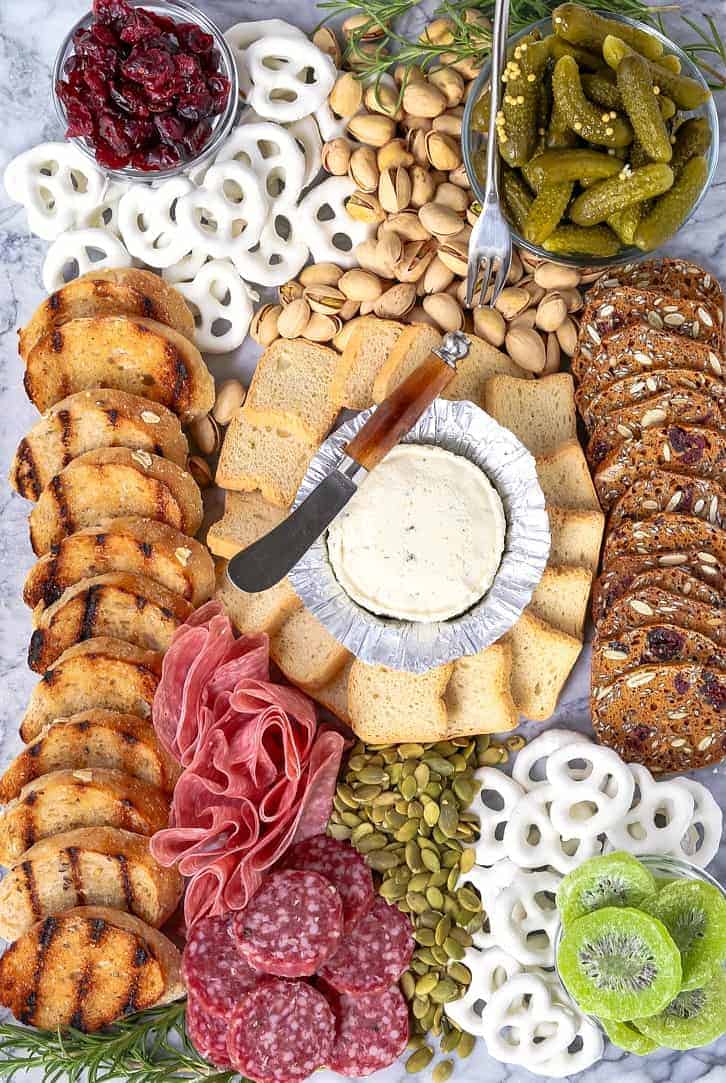 What Is A Charcuterie Board?
Charcuterie is a French word meaning a combination of meats, like salami or ham products, bacon or sausages served with an assortment of cheese and crackers.
Then you can add some different pickled vegetables, jams, nuts or whatever you like to snack on! There really aren't any rules but there are a few tips that I like to follow.
The first thing I like to do is to gather a few ingredients on a cutting board to get them ready. Slice your meats and hard cheeses if you're using them and get a few bowls for things like pickles or your dessert items.
You can also serve little, bite sized (or tapas style) appetizers on wooden boards like this one, they aren't just for cheese boards!
Small Bites/Appetizer Ideas
Cocktails To Serve With Cheese Boards
Because you've got to have cocktails! Yes, we like to serve wine of course, and definitely champagne. But cocktails are fun too! Sometimes we'll serve beer, wine and champagne and then one signature drink recipe at parties.