Top 10 Recipes of 2016 is a collection of the top recipes here on the site, from appetizers to drinks to dinners! Our most popular, most made recipes!
First I want to thank all of you for following along here at Mantitlement! Your comments, likes and clicks mean everything to me…and I wouldn't still be doing it without you!
2016 was a great year overall and I have a lot to be thankful for. I got to take some amazing trips with my family, one to Disney and another to St. John. Attended a few fun events at NYY Steakhouse and Hard Rock cafe and Crown Royal. I spent a fun filled weekend at the Jersey shore with my older son, Tyler and Christie got to get away with a friend to Napa for a few days.
All in all a pretty nice year, you won't hear any complaints from me.
But let's get bak to why we're really here, the food! It's all about the food and the drinks. That's what makes a party a great party – that's what makes a wedding a great wedding – it's what makes the holidays worth adding a few extra pounds on for.
Food and drinks.
So I'm going to start with number 10 on my Top 10 Recipes of 2016 list here, my Homemade Turkey Soup Recipe –
This is what I really look forward to after Thanksgiving. The homemade soup. My boys love it too, it's like our party after the party dinner. Don't be afraid to get in there and make this one, once you get the hang of it you won't even need a recipe.
Coming in at number 9 are these Fireball Whisky Cheesecake Shots –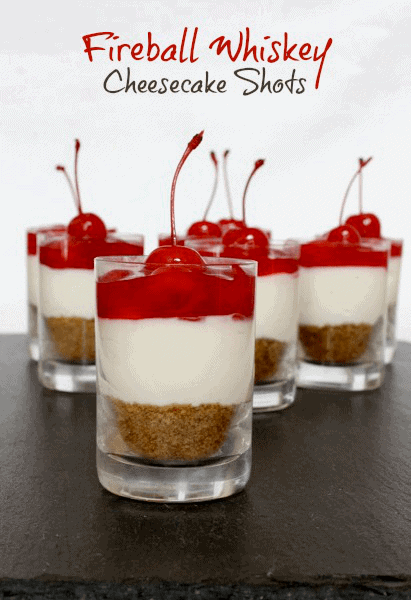 These were actually my first "viral" recipe. Fireball Whisky shared them on their Facebook page and the web site exploded. Literally, we spent hours on the phone with our hosting company trying to get the site back online. A problem I'd like to have again anytime!
At number 8 are these Antipasto Salad Kabobs –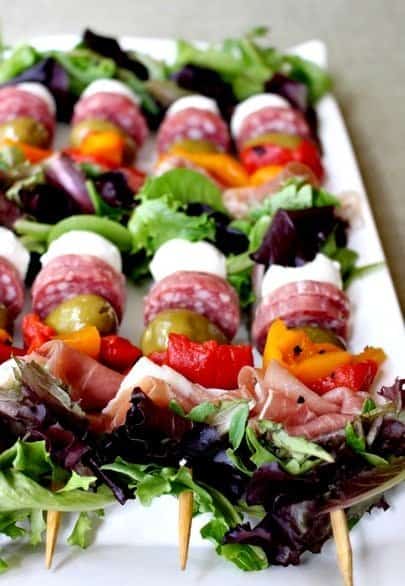 Sometimes a recipe is really more like an idea, which is definitely what these are. They're totally customizable, fun for parties and kids love them. Definitely a good way to get some vegetables into your picky eaters…
At number 7 I've got these Parmesan Hash Brown Cups –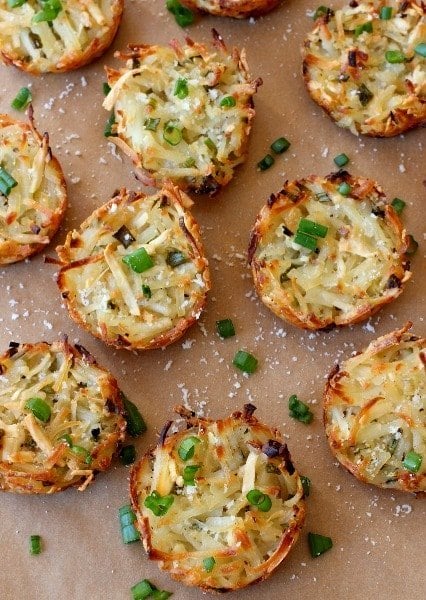 We're big hash brown fans, with dinner or breakfast. Whenever. These are great to make ahead and keep in the fridge for the week or make for a dinner party.
Coming in at number 6 is this Duck Fart Shot –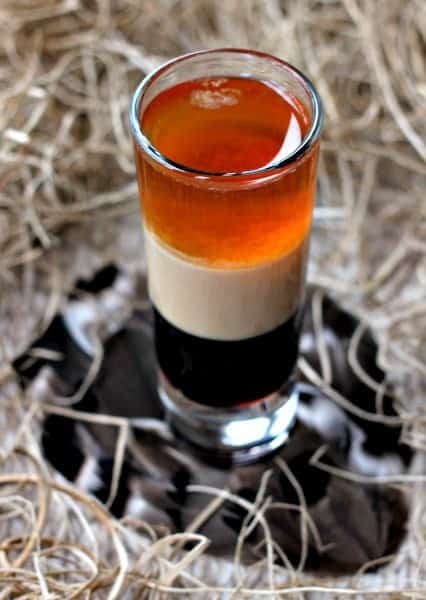 I know, the name is a little gross but I have to tell you, the shot is not. It's actually one of my favorite shots to serve at parties – and drink. Head on over to get the story behind the name.
At number 5 are these Fried Mashed Potatoes –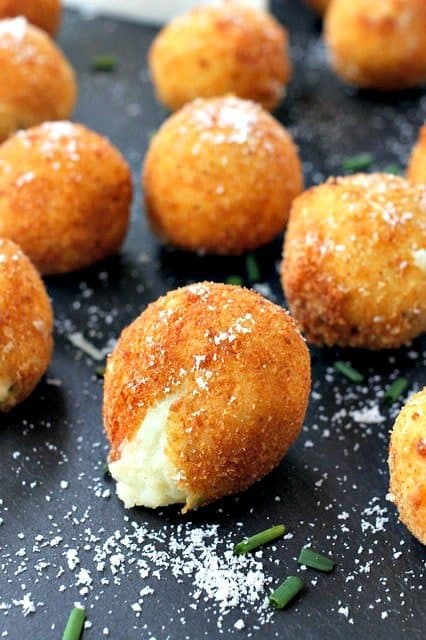 I made this recipe up after a family dinner that ended us up with tons of leftover mashed potatoes. We ate them one night as is but then the boys started to get tired of them. So we made them into balls and fried them up. Delicious.
This recipe at number 4 surprised me a little but you guys seemed to love it, these Buffalo Chicken Celery Sticks –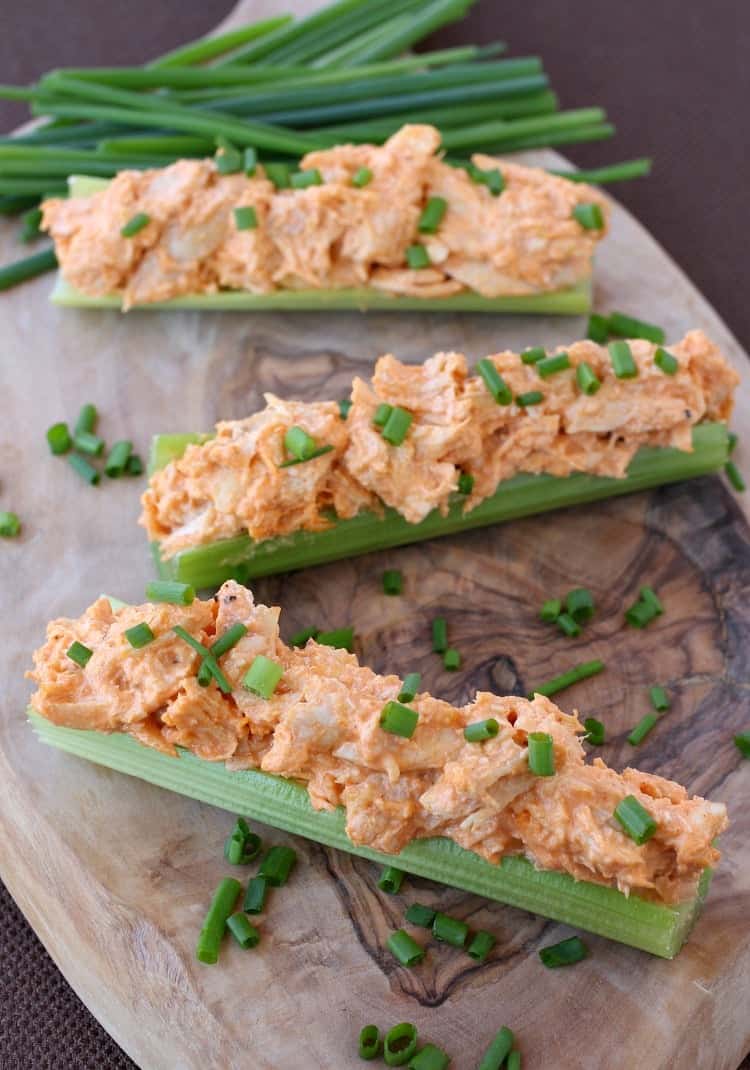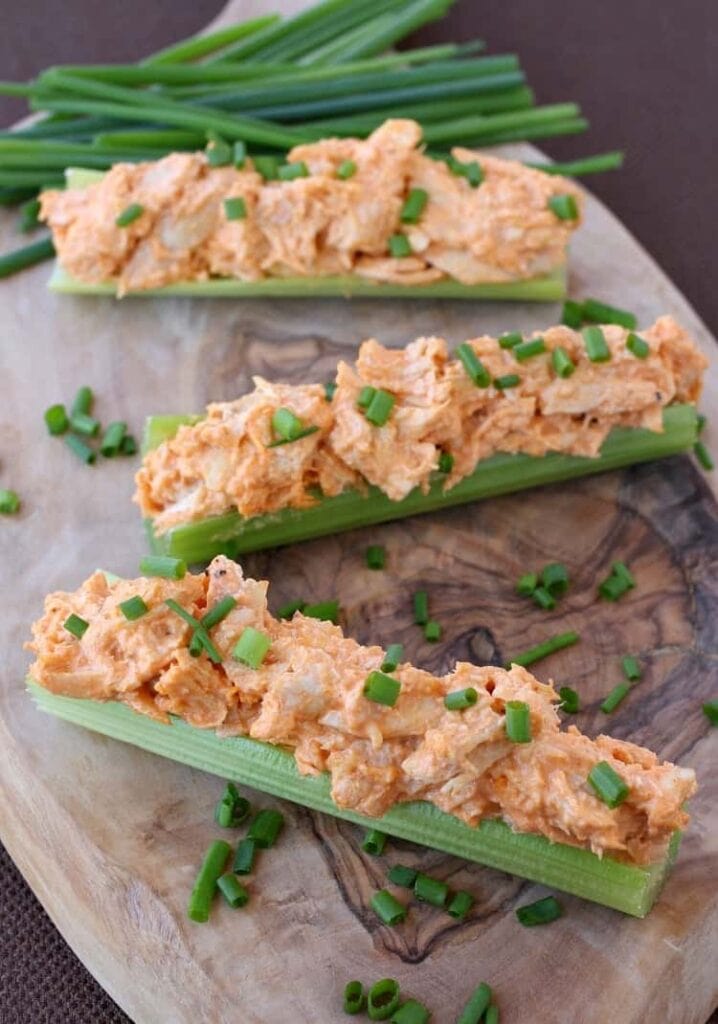 What's great about this recipe is that it's easy, low carb and pretty low fat if you use a low fat mayonnaise. It's also a really tasty snack with beer. That's not so low carb but we cut where we need to…
At number 3 is this Cinnamon Toast Crunch cocktail –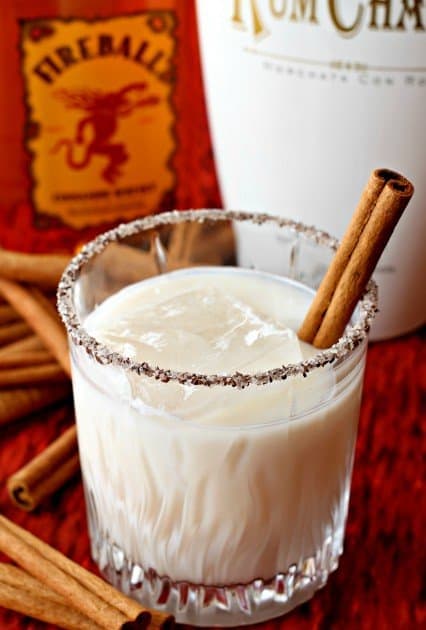 We just made a video for this too that you can check out in the post, make these for your next party and watch them disappear!
The spot at number two is this Spicy Mushroom Rice –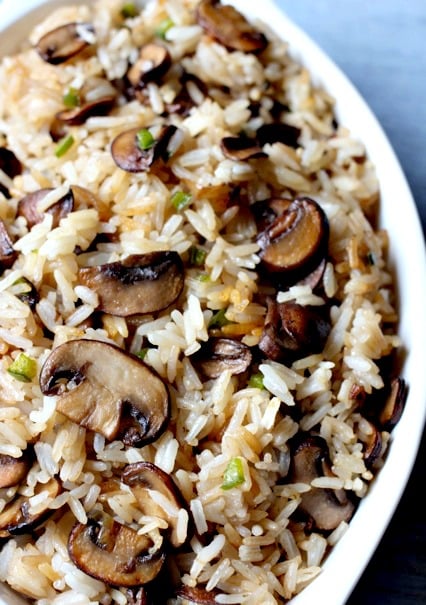 Also a recipe we made from leftovers, but now we make the rice ahead just to make this recipe. You can keep it meat free as is, or add ground pork or beef to make it a meal. It's so good, you're going to need to double up, trust me.
And the number 1 spot for the Top 10 Recipes of 2016 is our Beefy Tomato Soup!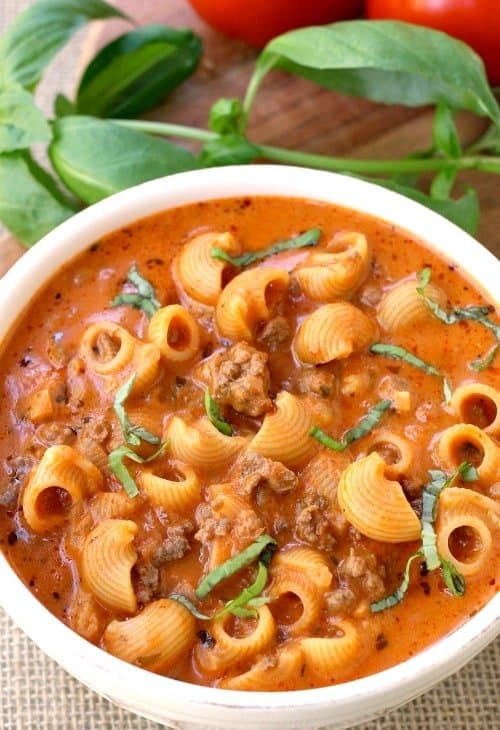 This soup has been pinned on Pinterest over a half a million times. Loaded with beef and noodles in a creamy tomato broth…what's not to love?
A huge thanks to all of you who have followed along here so far – here's to more amazing food and cocktail recipes to come in 2017!
Cheers!