Here's a fun gadget for you for these hot summer days…The Beer Glass Froster from Hammacher Schlemmer.
Me, I like my beer really, really cold especially when it's so hot out. I've been known to throw some ice in my beer every now and then. Yeah, I know a lot of people might frown on that but what can I say? I like it that way. The colder the better.
This Beer Glass Froster would definitely be a welcome addition to my house. Using a CO2 tank, it frosts a glass in 10 seconds leaving you with a frosty cold mug – maybe cold enough to not even need ice? I'm thinking yes. The spout is also wide enough to frost a large margarita glass or a large beer stein so you're not stuck with just a regular old beer glass all the time.
Perfect for a man-cave or as a gift for a guy (or girl)who just loves beer, it mounts right onto a counter top or your at-home bar so it's ready for use at all times. The CO2 tank isn't included but they're pretty inexpensive and they last a long time. My wife has one for her Soda Stream and she hardly ever needs to replace it. Ok, well not hardly ever, but maybe only once every few months or so.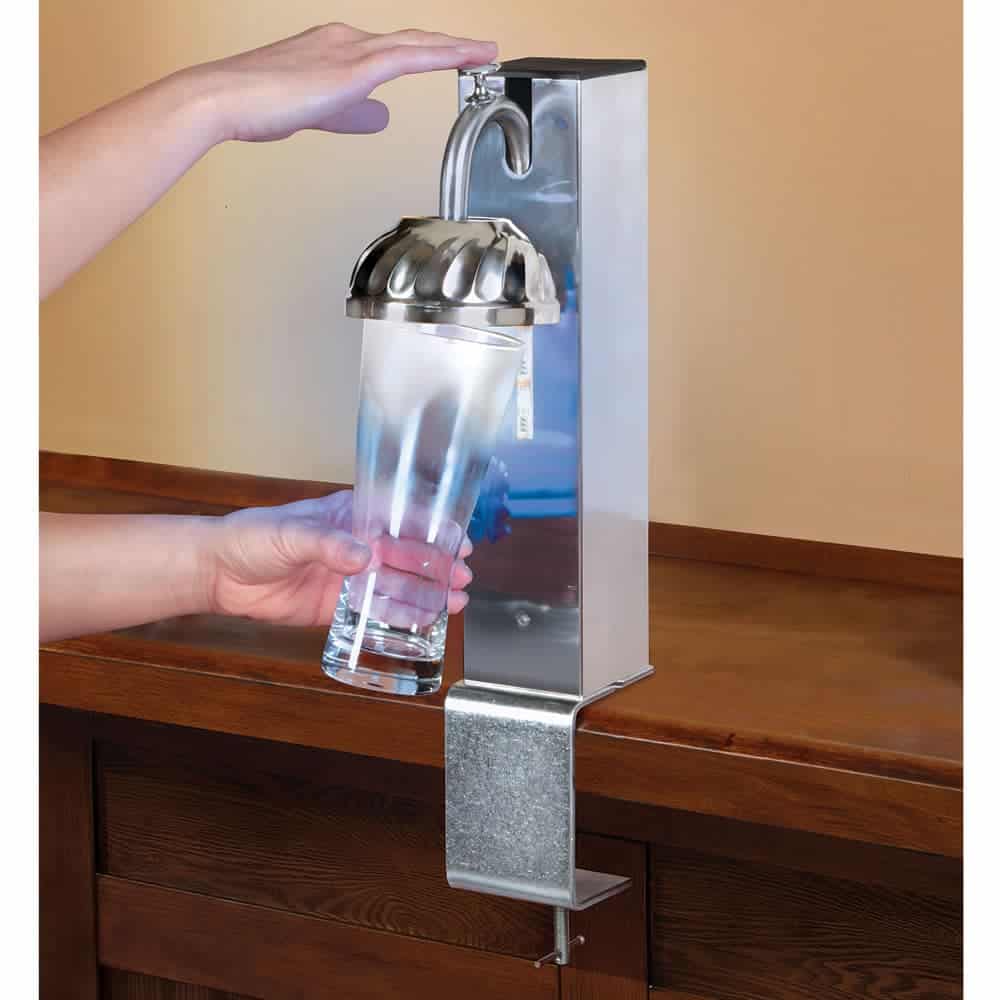 I know I'm always saying that I'd love for this to be put on my Christmas list, but I'm not lying when I say I really, really want this one to make it on the list. I already have the perfect spot for it too…