These Thanksgiving Cocktail Recipes take the guesswork out of holiday planning! From classic drinks to dessert martinis, there's something here for everyone!
Get you through the huge meals, 10 thousand side dishes and at least 15 apple desserts.
If you're hosting Thanksgiving, thank god for people like you…here's a few signature drinks that you can set out and let your family and friends get for themselves.
Or If you're going to someone's house for Thanksgiving, don't cheap out, bring a bottle of something (or two) and make them a few drinks. You can play bartender and give your host a break since they're doing all the cooking, right?
How amazing do these Cranberry Margaritas from Gimme Some Oven look?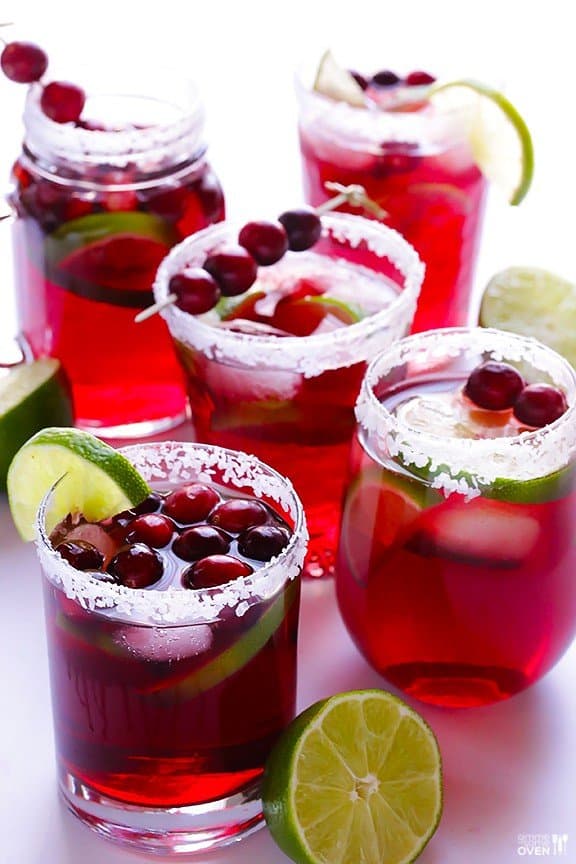 Margaritas = Party. Yes? In my book they do. And what's Thanksgiving but one huge food and booze party? My favorite kind of Holiday, that's what that is. Nothing says Thanksgiving more than cranberries, so let's make up a few pitchers.
Next let's make up some sangria. Apple Cider Sangria
You can serve this sangria warm or cold – up to you. If you choose to throw it in a crock pot and make it warm, just leave out the fruit until you serve.
We liked it cold – cold, crisp cider with Crown Royal Apple. It's definitely one of those Thanksgiving cocktails that you can't taste how much booze is actually in there…so take note:)
We made this recipe over on at RecipeGirl website, so click on over for the recipe!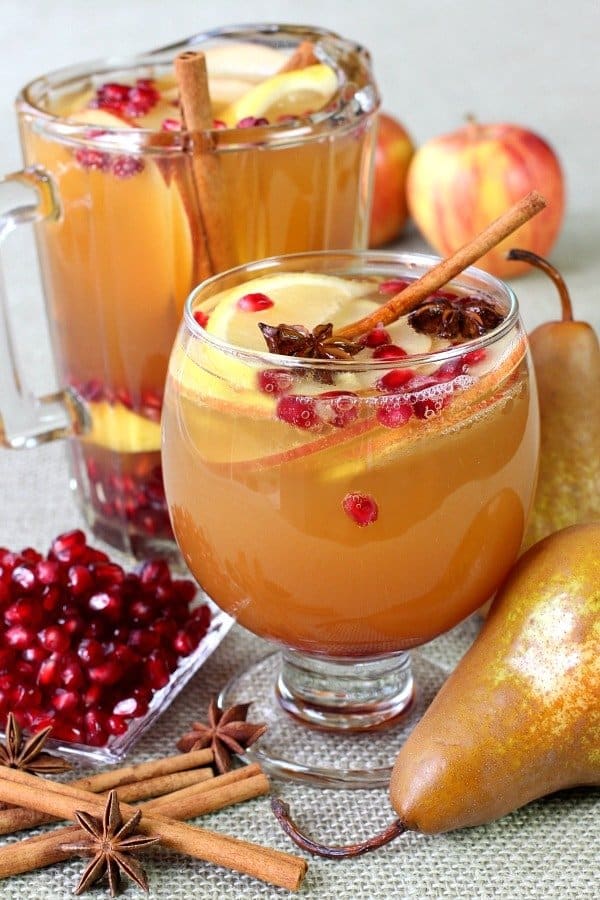 Here's we're serving Thanksgiving cocktails for a crowd. You can make a couple pitchers of this Apple Cider Sangria nd let guests serve themselves!
Next let's talk dessert. Dessert cocktails, that is. This Caramel Apple Pie Martini from The Slow Roasted Italian looks pretty tasty!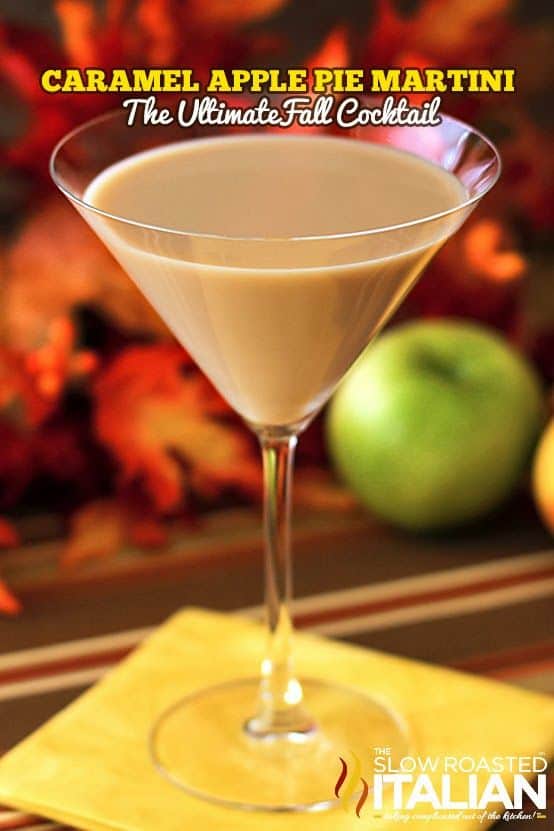 You can't go wrong serving this martini up with your apple pie. Butterscotch and apple schnapps, vanilla creamer and Kahlua shaken over ice. It's gotta be good.
Let's end up with one for the guys. Homemade Pumpkin Beer Cocktail from yours truly.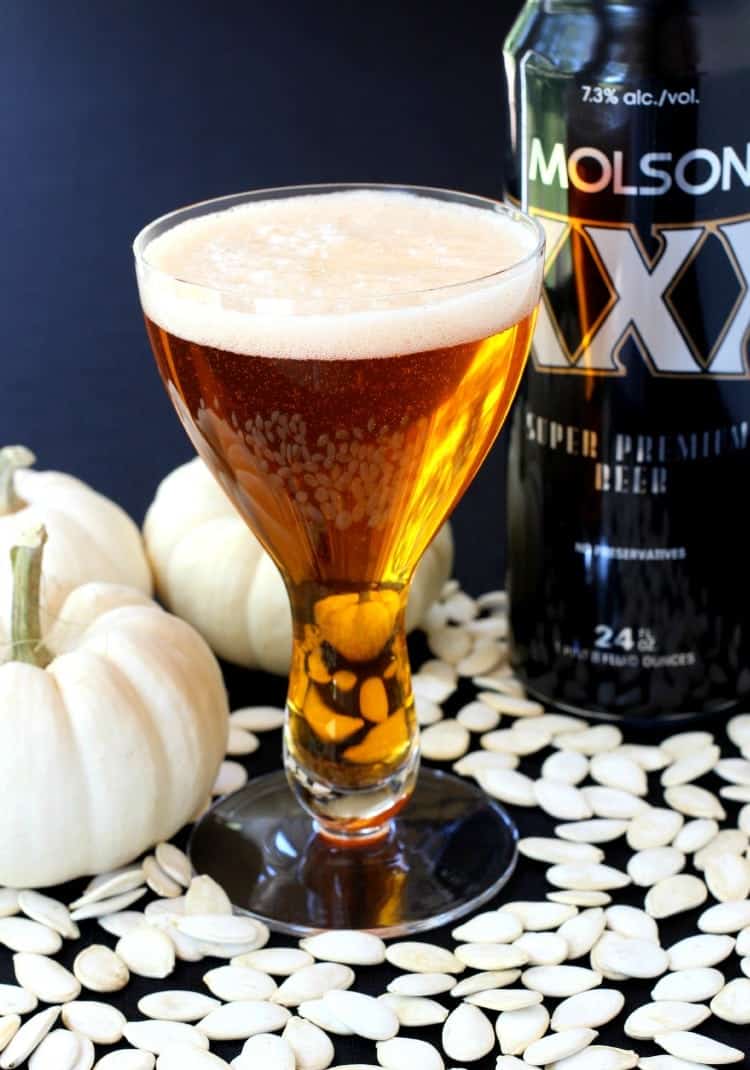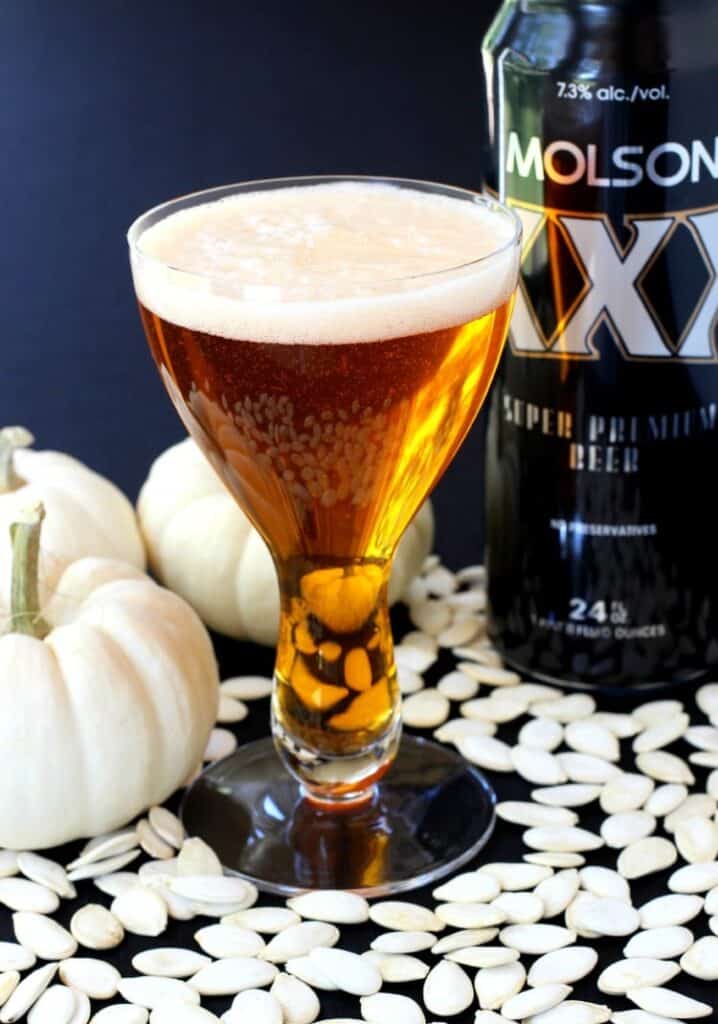 I'm not talking pumpkin beer that you buy at the store. I'm talking making your own pumpkin beer cocktail – with whiskey, pumpkin spice liquor and your favorite beer poured on top.
It beats most pumpkin flavored beer that I've bought in the stores, and you don't have to wait until Fall to have one.
All of these Thanksgiving cocktail recipes can be made ahead of time with a little planning, or made and brought to your host's house on Thanksgiving. Good family and friends, good food and lots of great cocktails – what more do you need?