Super Bowl Party Food is what MAKES the Super Bowl! All the fun food and drinks are really what we're all here for, am I right?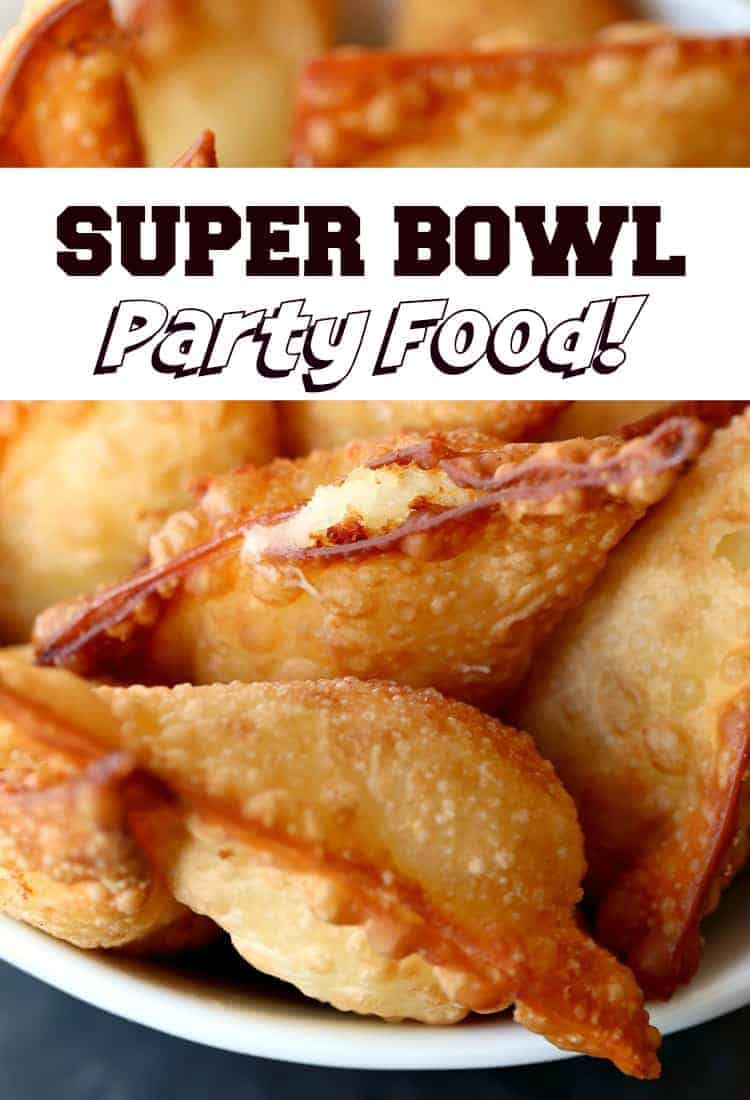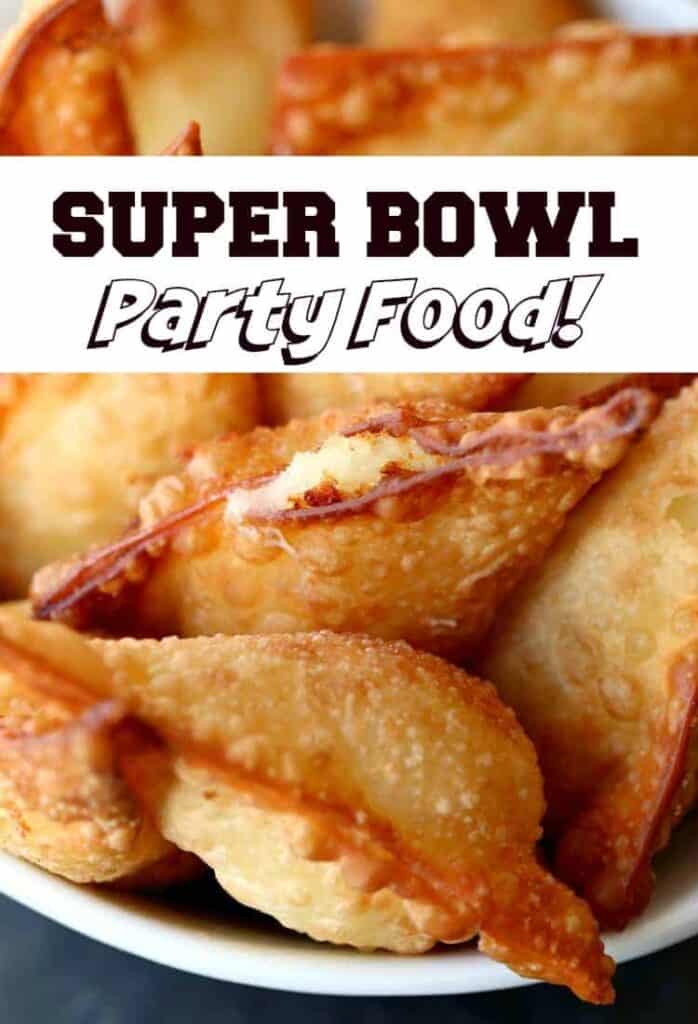 Super Bowl Food
You've got your friends, family, cocktails – BEER – and the TV all set and and ready to go. Next up comes the menu planning…the food.
What you make for a Super Bowl Party is almost as important as the game that's being played.
Almost.
But I will say that awesome party food really does make any party better. It can even make a horrible party seem ok. Even if your team is losing, you still have something really tasty to take your mind off of it.
Let's get started with some of these easy appetizer recipes!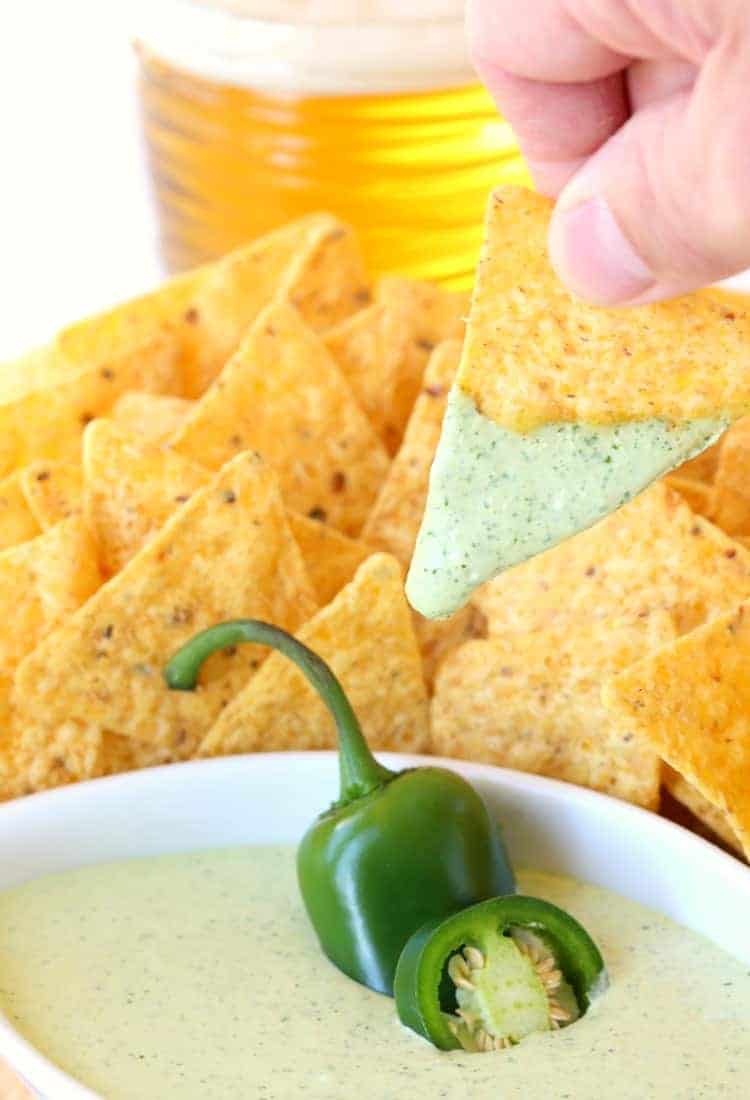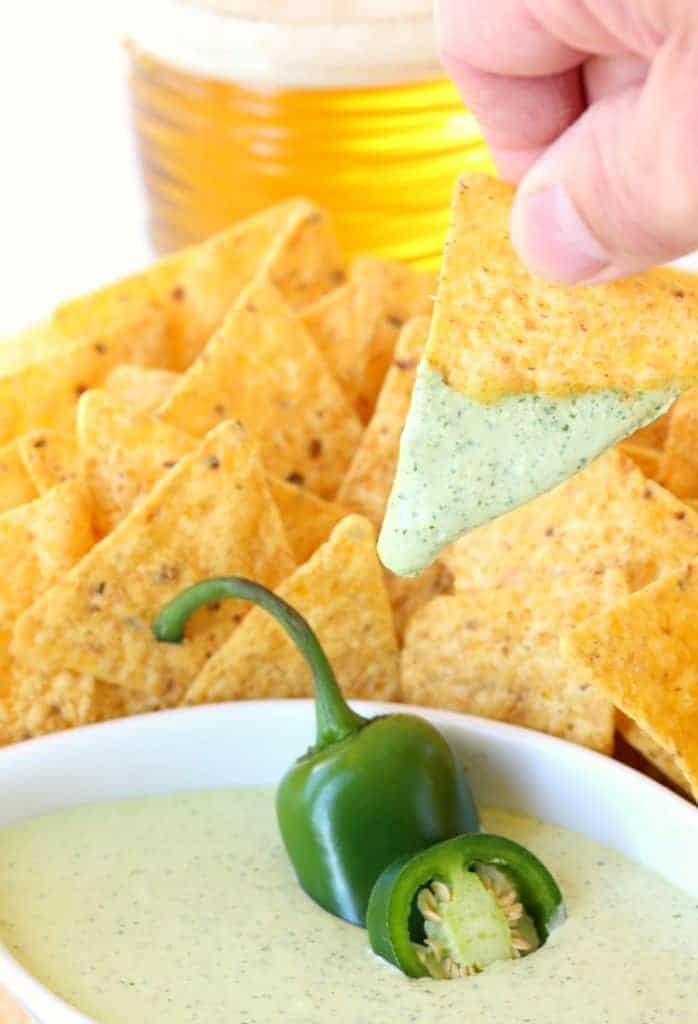 This dip recipe is so easy to make, it literally takes about 5 minutes in a blender. And not to worry, it's not the blow your head off kind of spicy. Just a little heat that's balanced out by all the creaminess.
Buffalo Chicken Celery Sticks –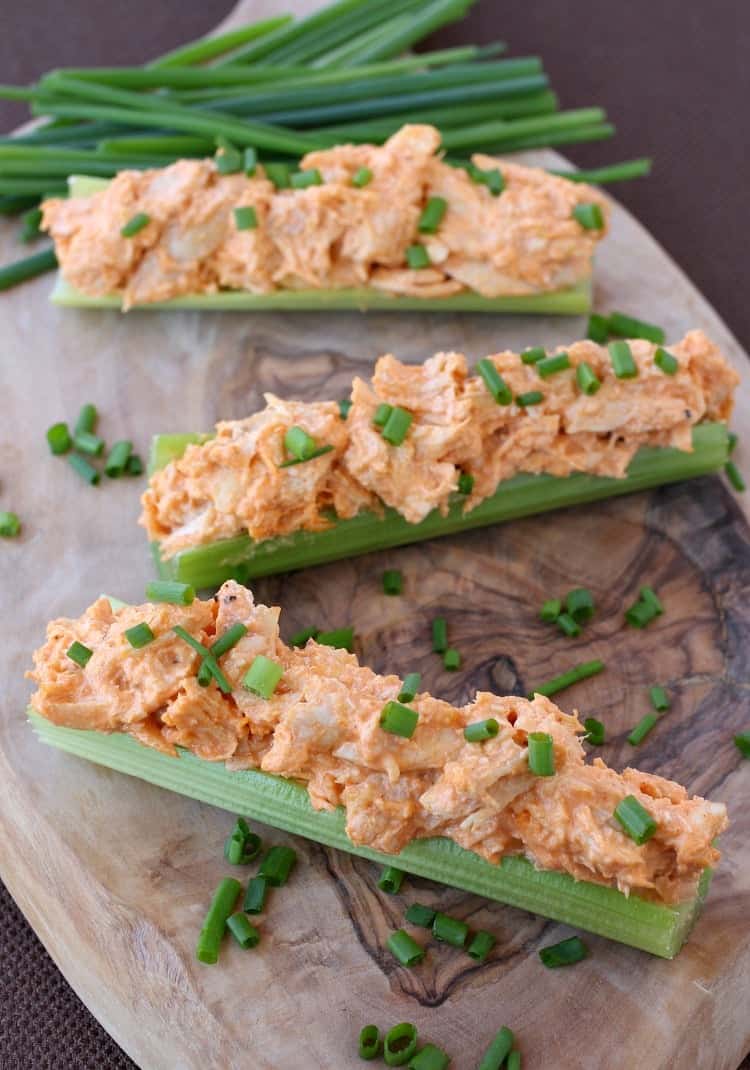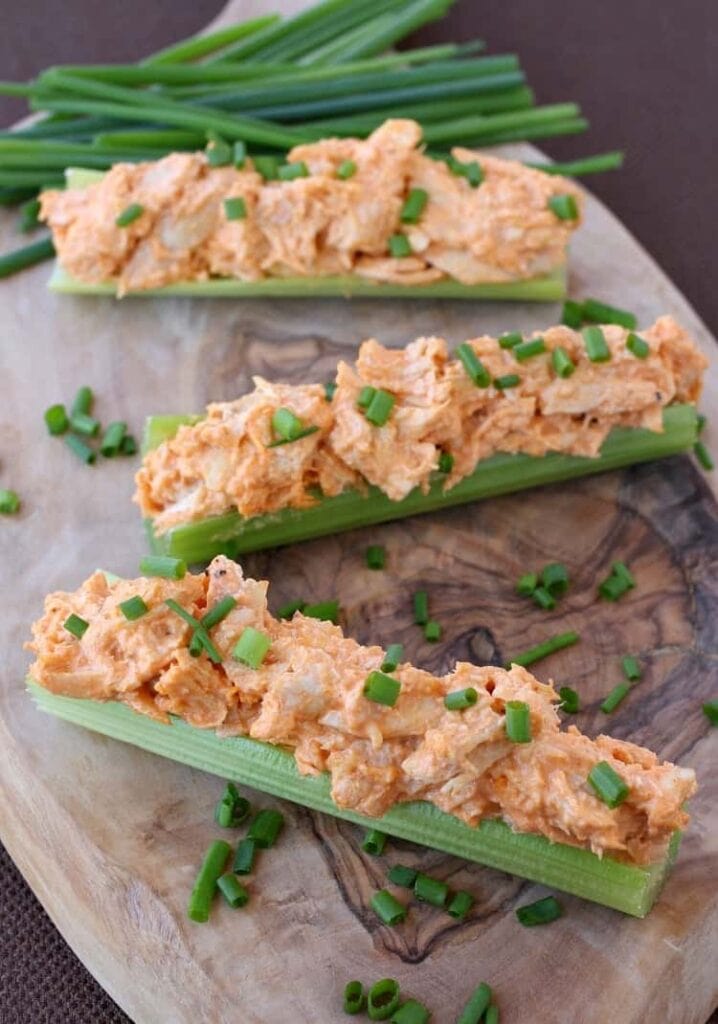 Buffalo chicken anything…am I right? This easy appetizer recipe will be a hit with everyone! You can control the heat in the chicken salad, as little or as much as you like! We even make this easy chicken recipe for lunches or low carb meals!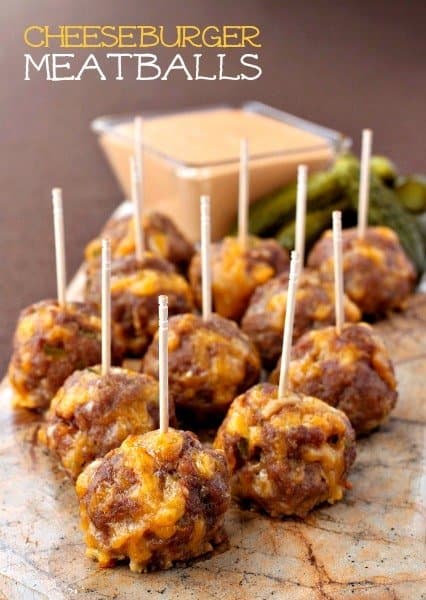 One of my all time favorite appetizers on the site here, they taste just like biting into a Big Mac! You can make these meatball appetizers ahead of time and keep them warm in a slow cooker for the party.
There's nothing like a perfectly fried artichoke heart with a crazy good dipping sauce. This aioli dipping sauce has fresh garlic and creamy mayonnaise – it's totally addicting!
Philly Cheesesteak Stuffed Peppers –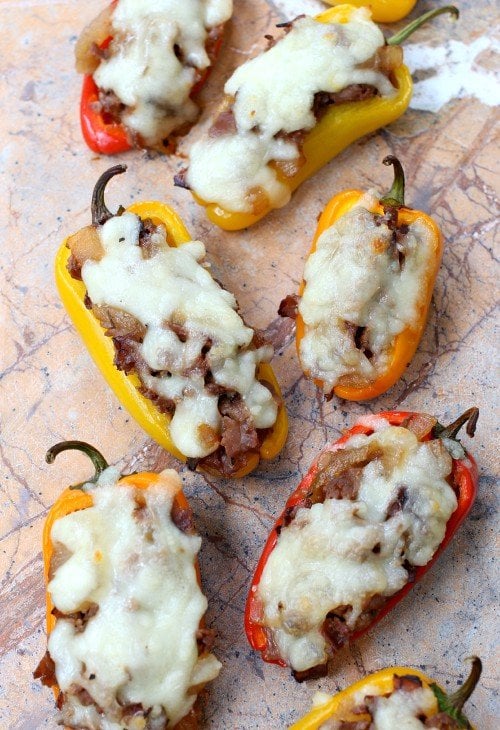 If you're looking for another low carb appetizer, these beef filled peppers are for you! Bite-sized mini peppers stuffed with roast beef, onions and cheese, it doesn't get much better than that!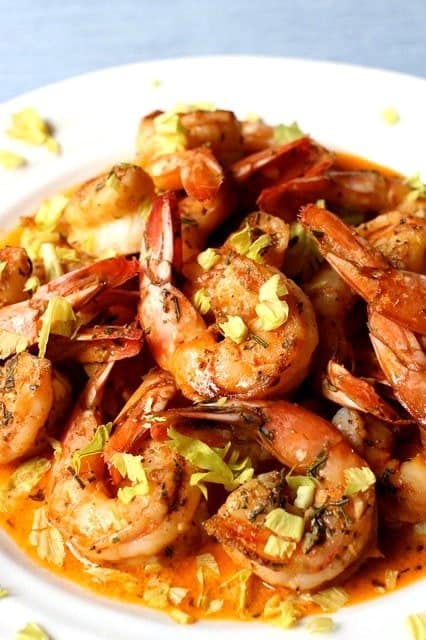 This shrimp recipe…we love it. That's all I can say. The sauce is SO good you won't leave any on your plate, grab a hunk of bread and get it all up! You can set these shrimp out in a big bowl with lots of bread out for dipping, or serve this as a dinner recipe too!
No appetizer recipe goes better with an ice cold beer, promise.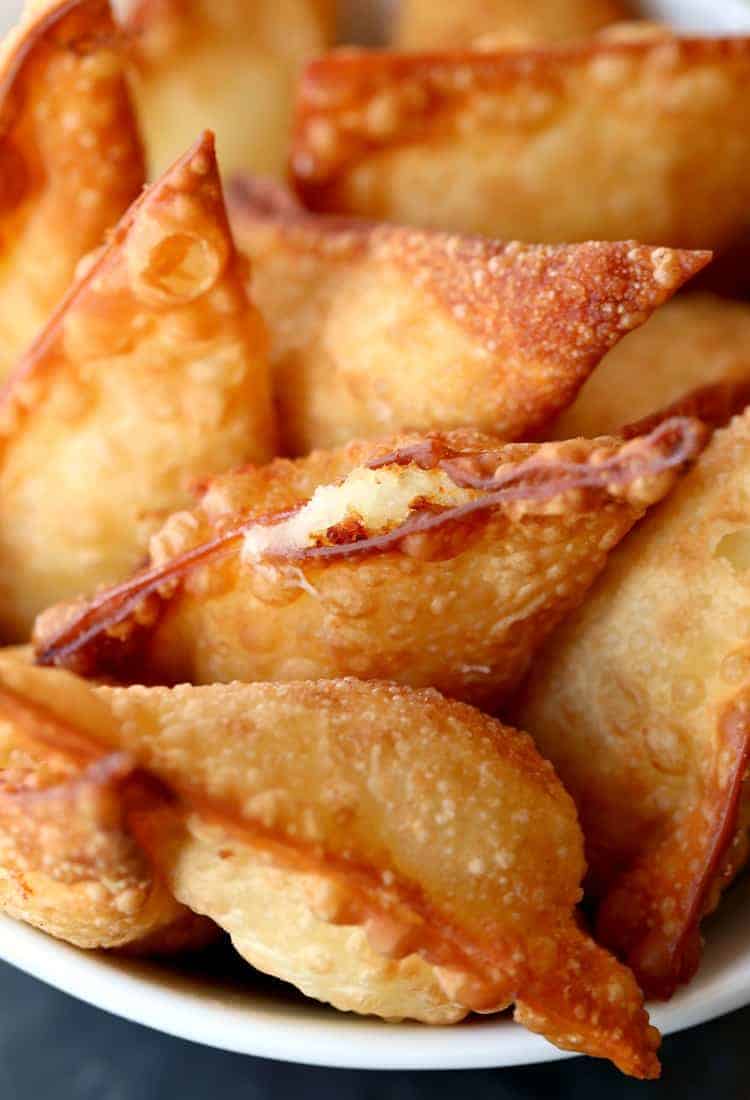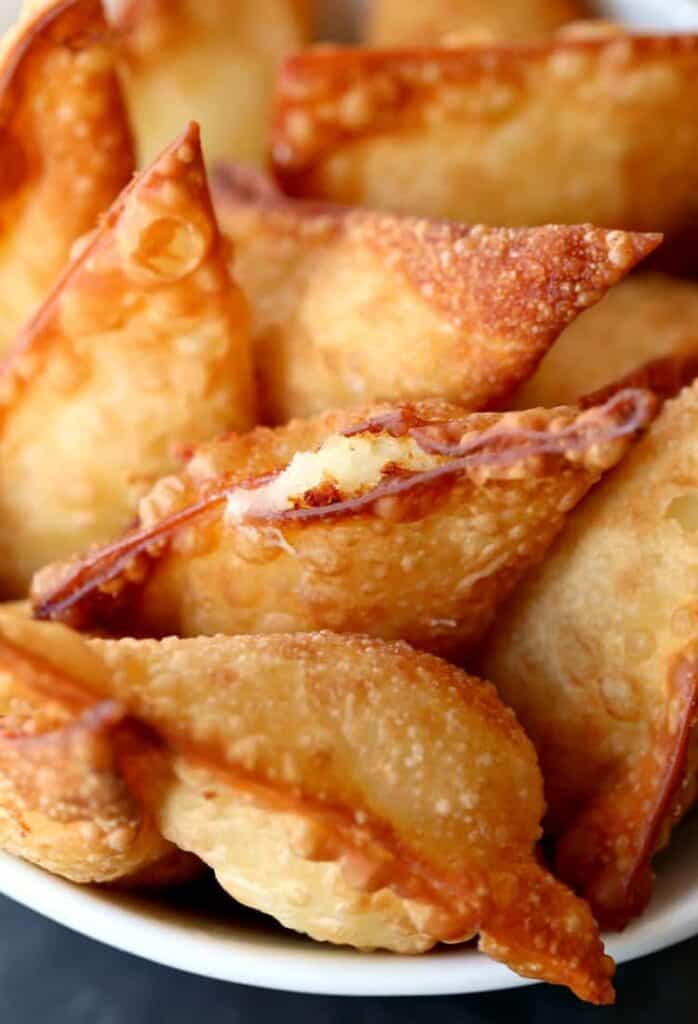 I mean come on, you've got potatoes, cheese and fried crispy wontons dipped in a delicious brown gravy. What more do you need to know about Super Bowl Party Food?
These fried wontons are so crispy on the outside and creamy on the inside – it's the perfect flavor and texture combination!
Honey Mustard Pulled Pork Taquitos –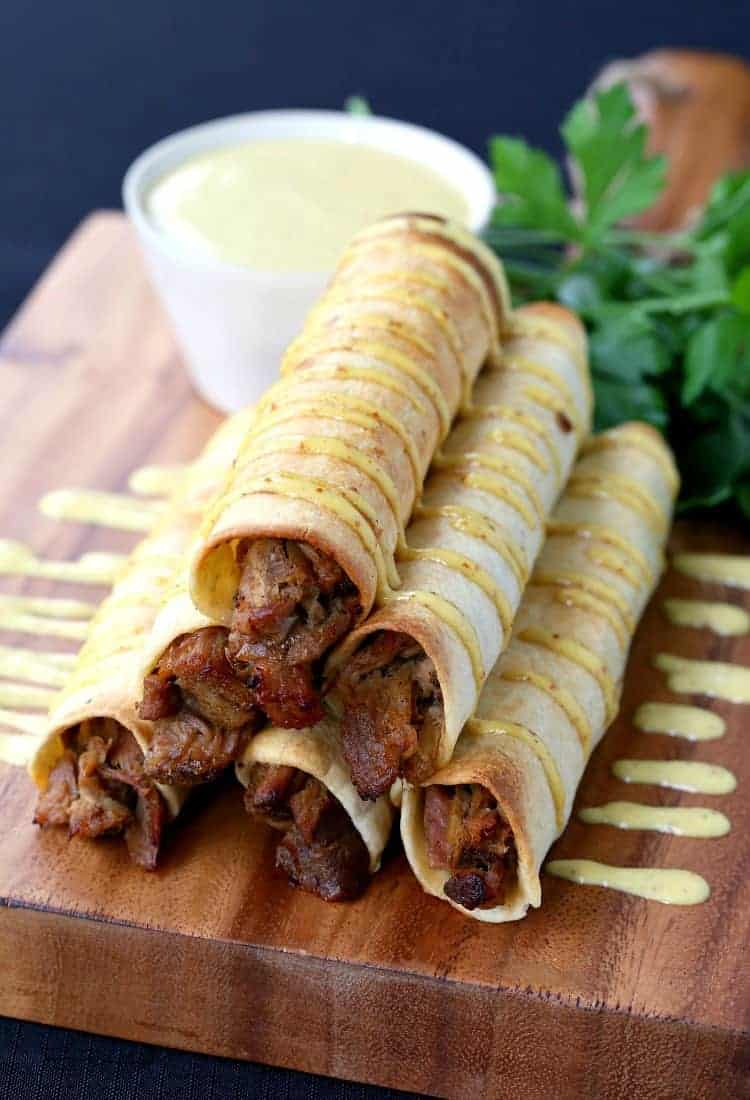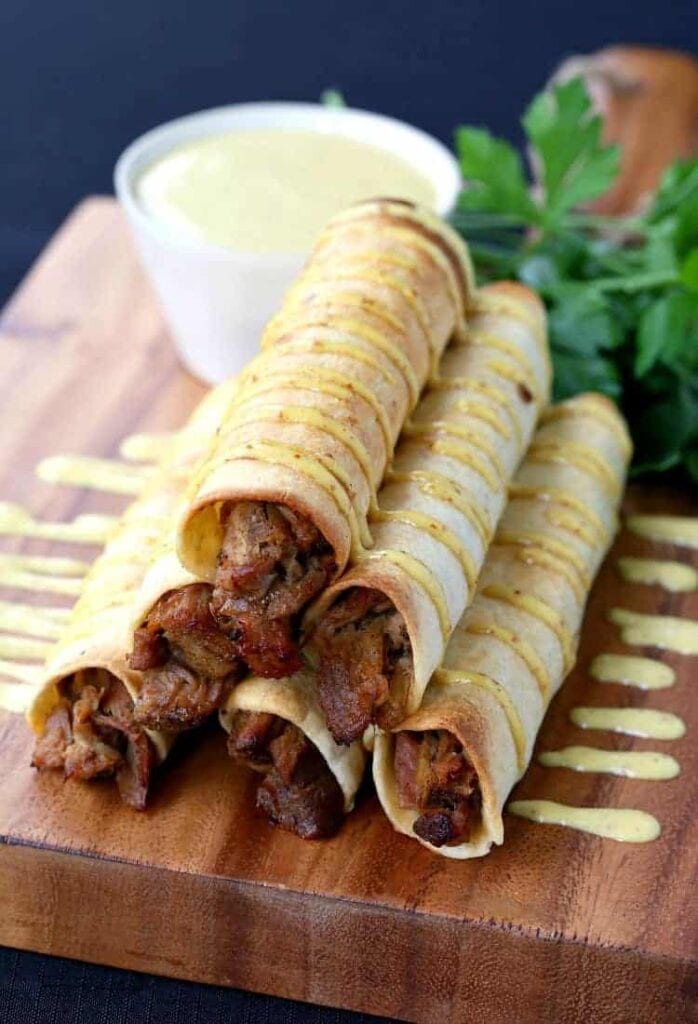 You can make this slow cooker pork ahead of time and finish making these taquitos right before your party. The dry rub on this crock pot pork is so perfect, you'll have to force yourself to stop eating it. This recipe works for both appetizers and the main, so pick your battle.
You can make these beef sliders ahead of time and bake them right before your party. Make sure you make a double batch of these sliders though because they will be gone in seconds.
You can fake out your friends by serving this addicting dip recipe, because it's really not lobster! The imitation lobster in this hot dip won't set you back more than a few bucks so you can be sure to have plenty to go around!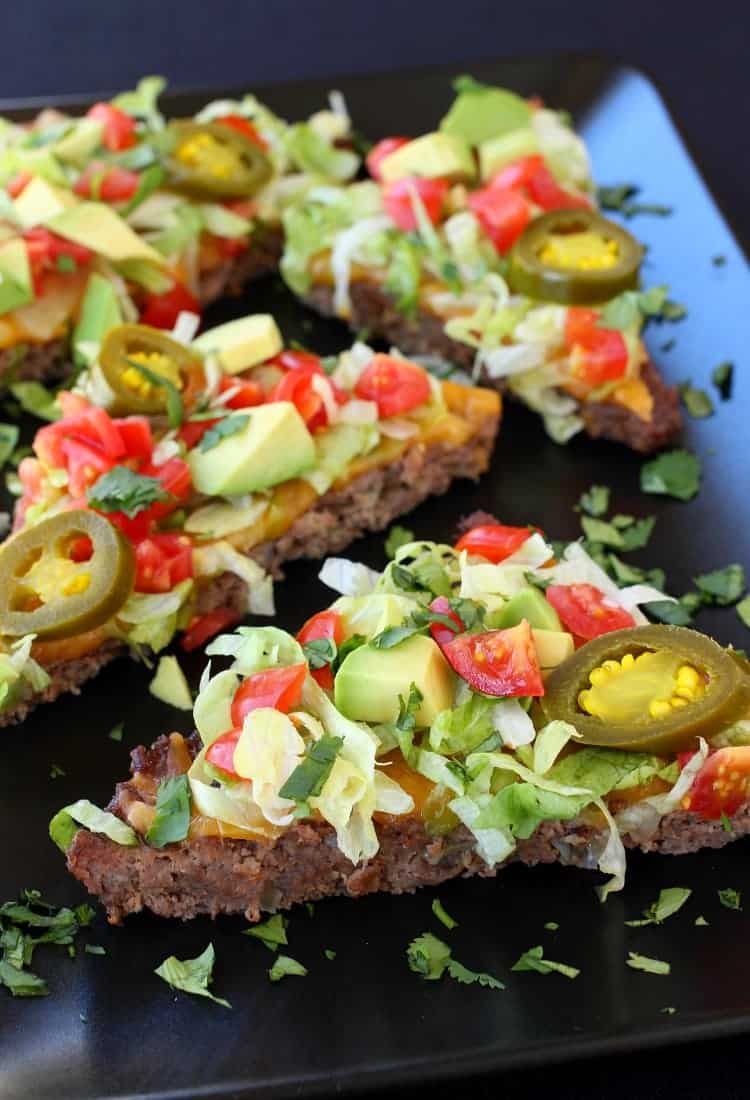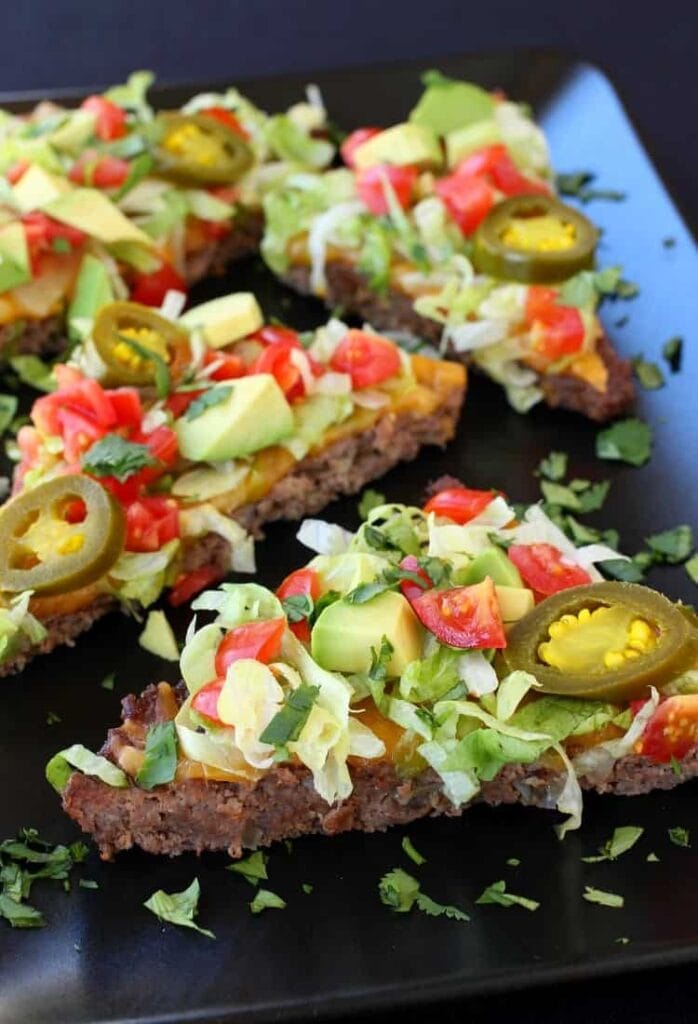 Another low carb recipe we LOVE. These "naked tacos" have all the flavor you love without the shell. Load them up with all your favorite taco toppings!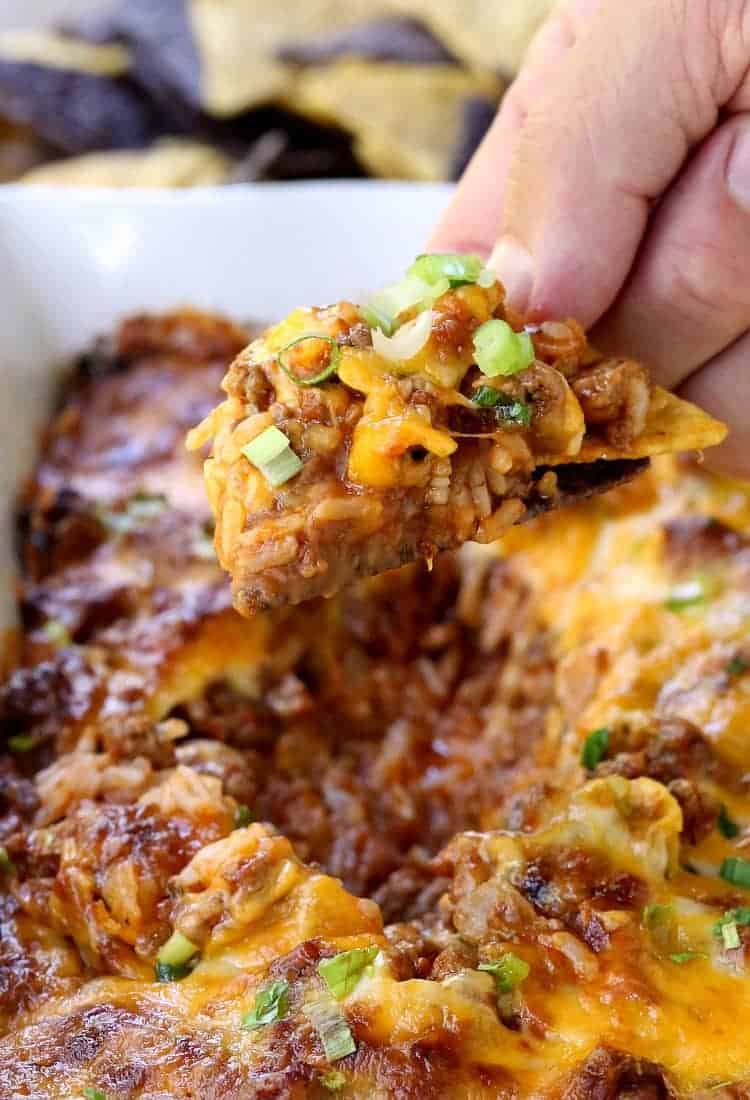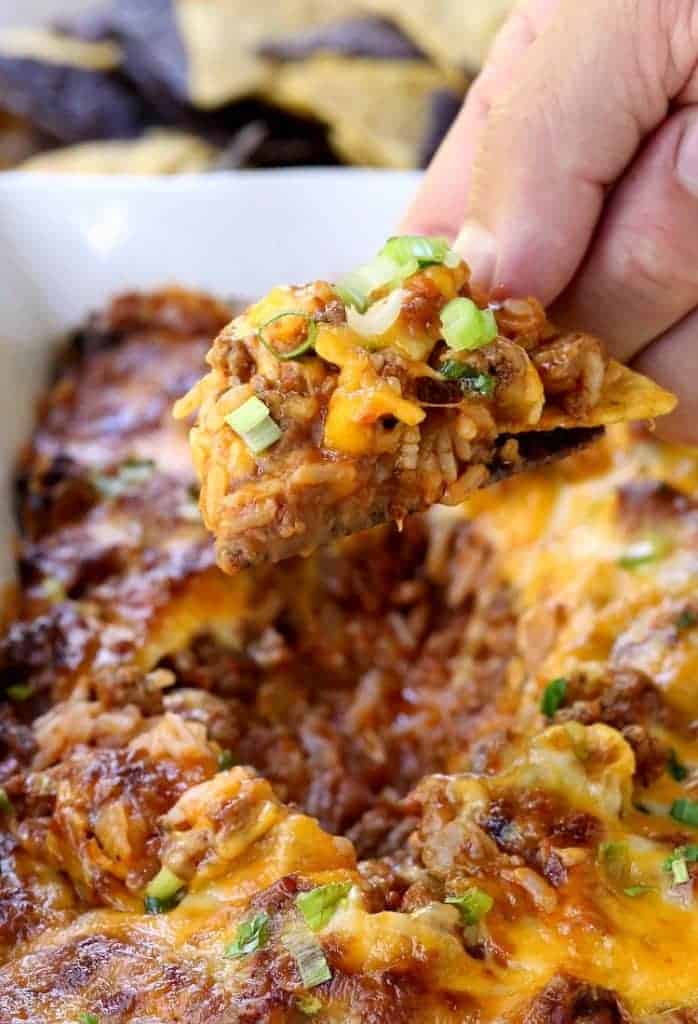 This easy appetizer dip has all the makings of a fiesta. You've got beef, cheese, beans and rice all in one layered casserole! I'm not sure what to call this one, an appetizer recipe or a main meal…either way, you're going to love it.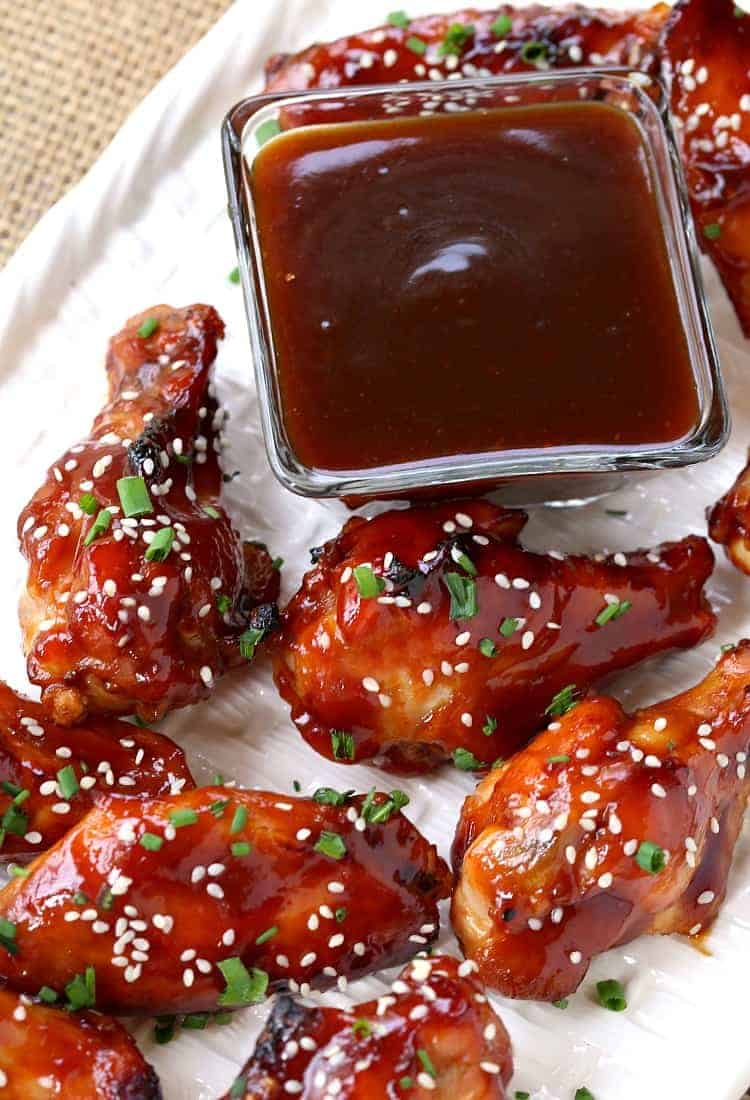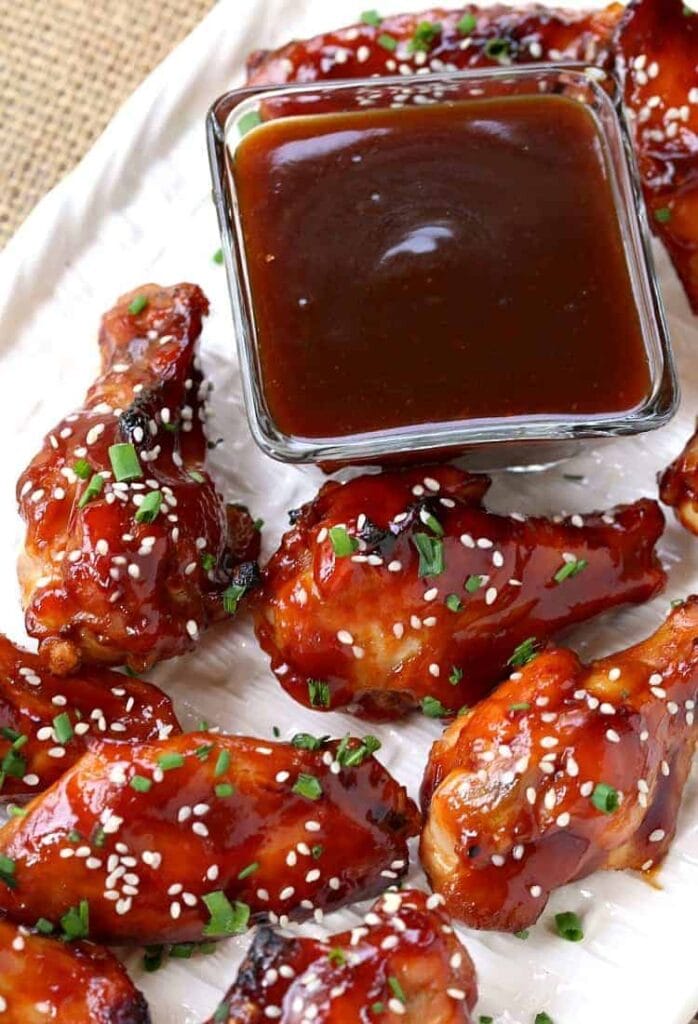 Because you can't have Super Bowl Party Food without chicken wings! These baked chicken wings are covered with a sticky, sweet hoisin sauce, so don't forget the napkins!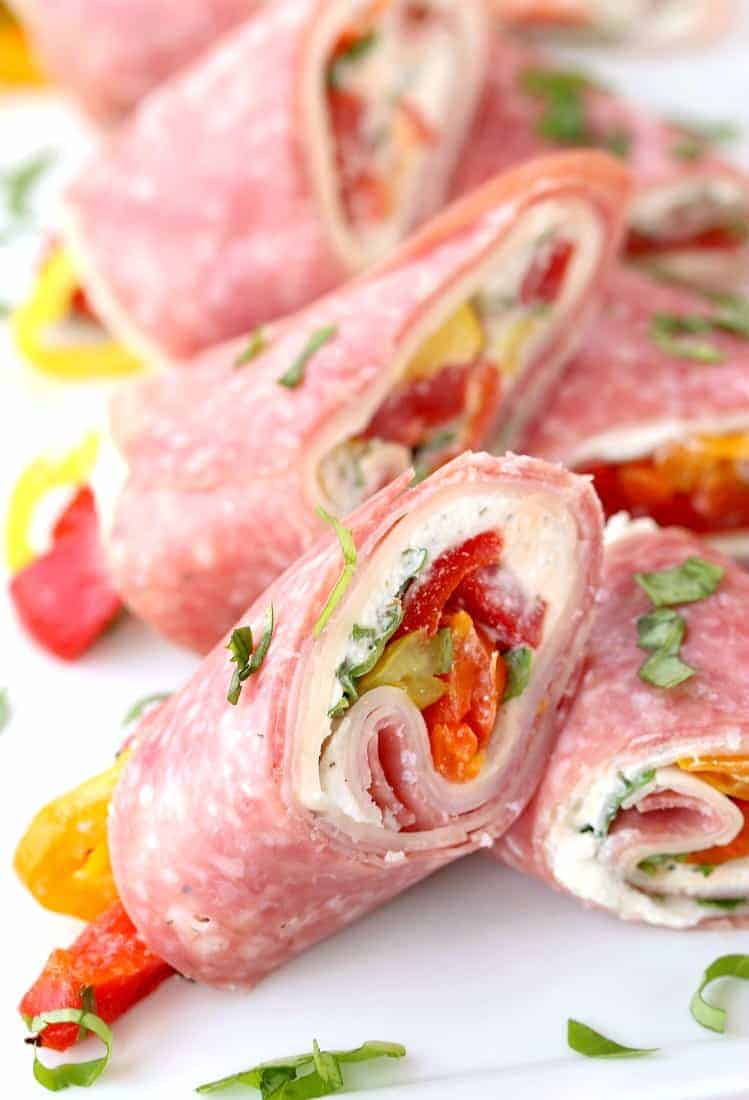 This fun appetizer is like an Italian sub without the bun! you can switch up the fillings and the meat in this recipe to whatever you like. Your low carb dieting friends are going to love these!
Skillet Spinach Artichoke Dip –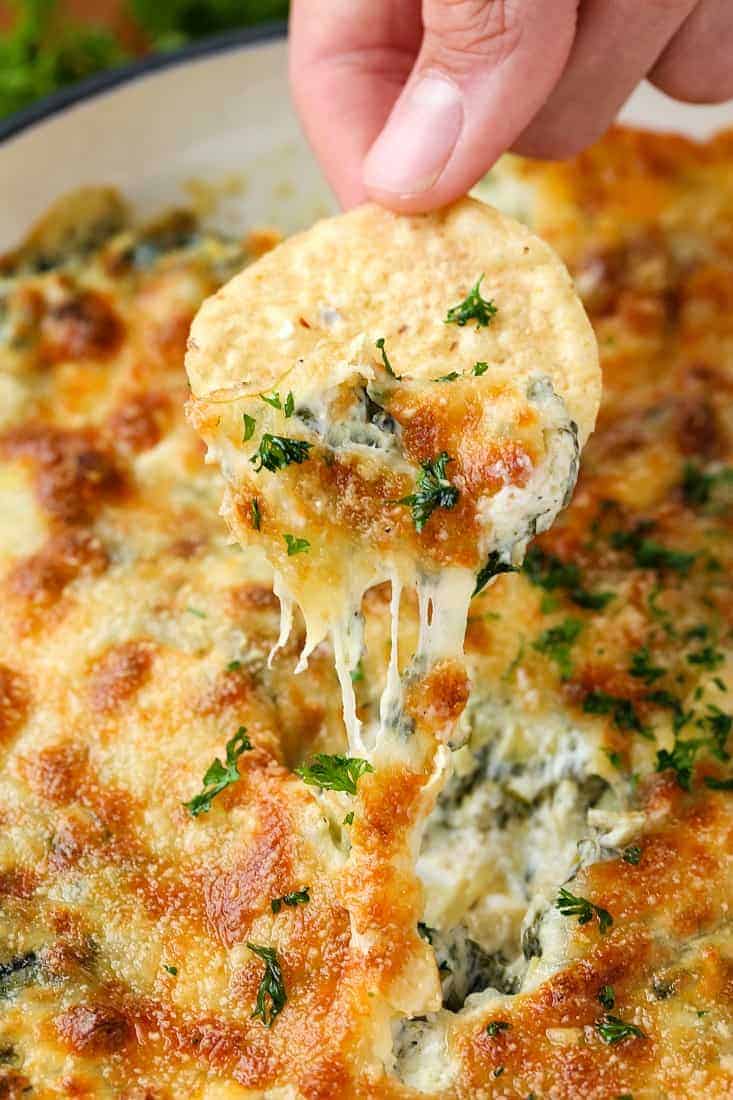 This cheesy, creamy dip is always a popular appetizer recipe! You can use tortilla chips, pita chips and even vegetables for dipping!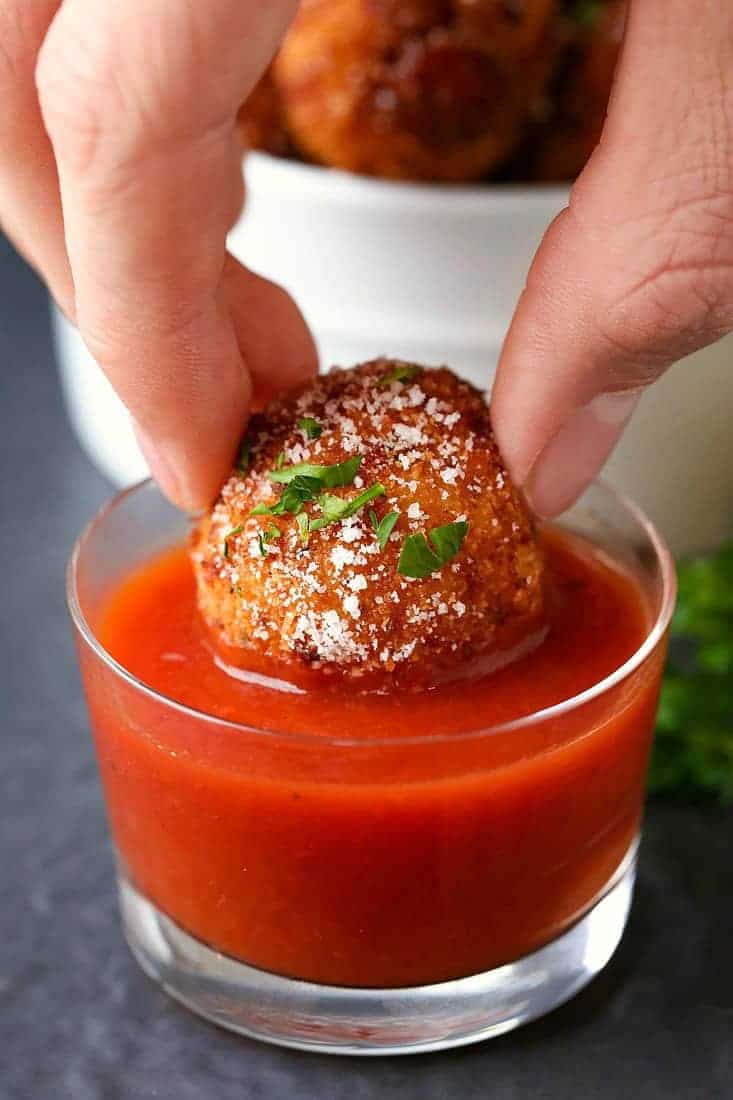 What's not to love here? Fired rice balls with mini pepperoni dipped in marinara sauce. This one is an appetizer home run. Or touchdown, if you will…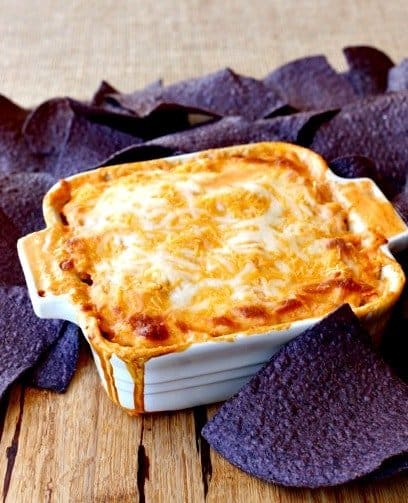 This classic hot dip is kicked up with a secret ingredient that make it even more flavorful! Grab a beer and pull the dish over to your corner of the table, you might not want to share this dip!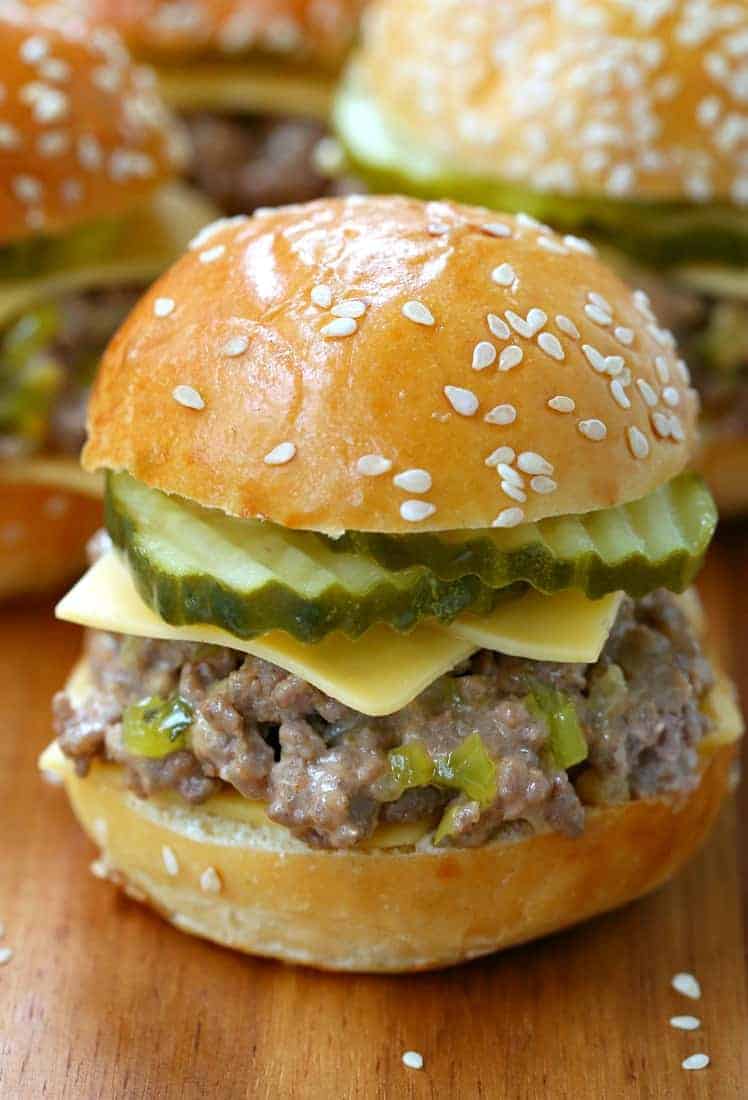 I mean, just look at that beef slider. It's pretty hard to resist mini anything, especially when these sliders are SO packed with incredible flavor. If you're looking for a homemade big mac flavor, you have to try this slider recipe!
And if all these appetizer recipes aren't enough for you, just head over to our Appetizer Recipes page and find some more!
Shop This Recipe!