Well I did find a few web sites that show you how to make your own sugar cubes with bitters.
This one called Reclaiming Provincial is where I got the instructions from- pretty straightforward.
This is actually so easy to do that I'm thinking I might need to have another party now with all these Sugar Cubes soaked with Bitters that I'm going to have laying around.
How about a make your own old fashioned party? Or maybe I could do a champagne cocktail party for the ladies. I know my wife and her friends would love that one. Or maybe I can combine them both and make everyone happy.
I had these bitters laying around from back when I visited Tuthilltown Distillery. They're called Basement Bitters and it's a new line of products for them. The Basement Bitters is a blend of unaged rye, sarsaparilla and fourteen other herbs and spices that's blended with local maple syrup and aged in one of their rye whiskey cured barrels.
I'm definitely going to use the Basement Bitters, but I'm going to make an assortment too while I'm at it. I'll do the classic Angostura and a celery bitters that I have.
I know what you're thinking, celery bitters? Well I use it for Bloody Mary's because it tastes so much better that way. So maybe I'll make the next bloody mary extra spicy and throw in one of these sugar cubes? I'll let you know…
Here's how you do it:
1 cup of sugar
1 Tablespoon bitters of your choice
Mix the sugar and the bitters together until all the sugar is coated, then place into these molds-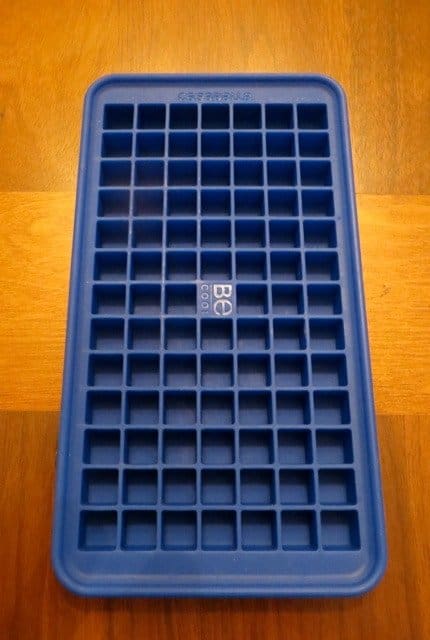 If for some strange reason you don't have small silicone sugar cube molds just laying around your house…you can just pat the sugar down onto a sheet pan, cut them into cubes and put them in a 250 degree oven for an hour. You can get more detailed instructions here.
Then you can either let the molds dry overnight on your counter or put them into the microwave on %50 power for 20-30 seconds.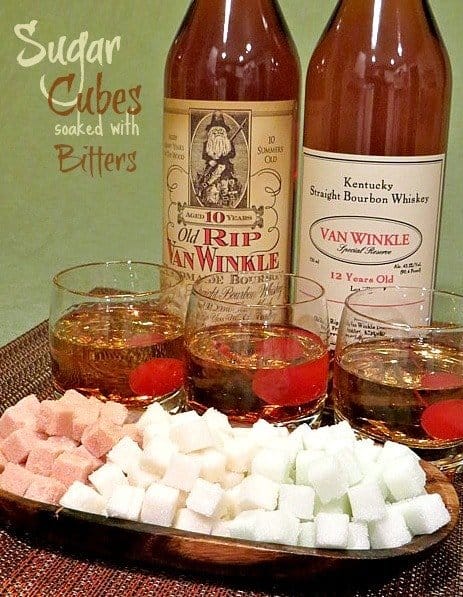 Done.
I'm thinking just one of these in the bottom of my Old Fashioned is going to work fine for me.
I'm definitely looking forward to having the next Mantitlement™ party so that I can use these homemade Sugar Cubes soaked with Bitters.
Who's in?