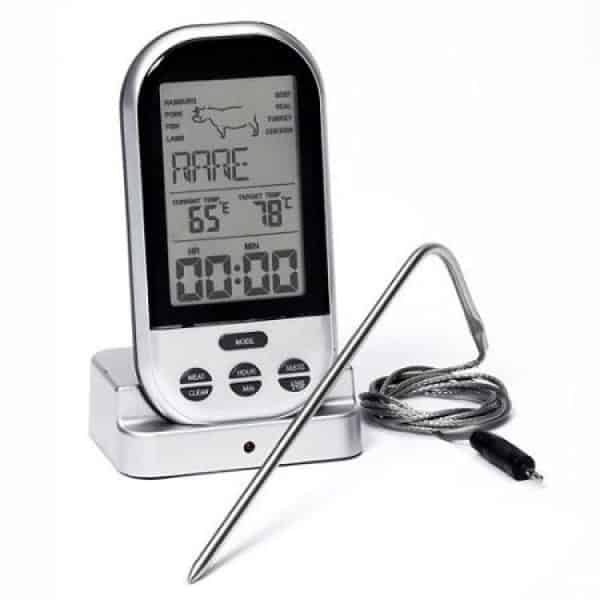 This Smart Gear Wireless Grilling Thermometer is going to round up the "grilling theme" for the giveaways!
This wireless meat thermometer gives you up to the minute temperature readings as you're cooking, and you don't even have to be standing by your grill!
I mean, we all want to be standing next to the grill, beer in hand, acting like we're very busy keeping things under control. Not that we aren't – it takes a lot of work to get your dinner off the grill at the right temperature…but depending on what you're cooking, there can be a lot of down time.
Which is great – more time to hang out and have a beer – but if you're having a BBQ or just some friends over chances are there's other things that might need to be done.
This Wireless Grilling Thermometer is definitely the answer. One of your guests needs a drink? No problem, you can go inside and grab a beer or make a pitcher of some beer sangria up. Just remember to stick your transmitter in your pocket and off you go. It'll let you know when your steak or chicken reaches the right temperature.
It also has a backlit LCD so you'll have no problem trying to see the display at night for when the BBQ turns into the late hours of the evening.
*Giveaway has ended.