Seared Chicken and Sage Gravy from Blue Apron will be a hit for dinner! Using this easy meal delivery service from Blue Apron, dinner is on the table fast!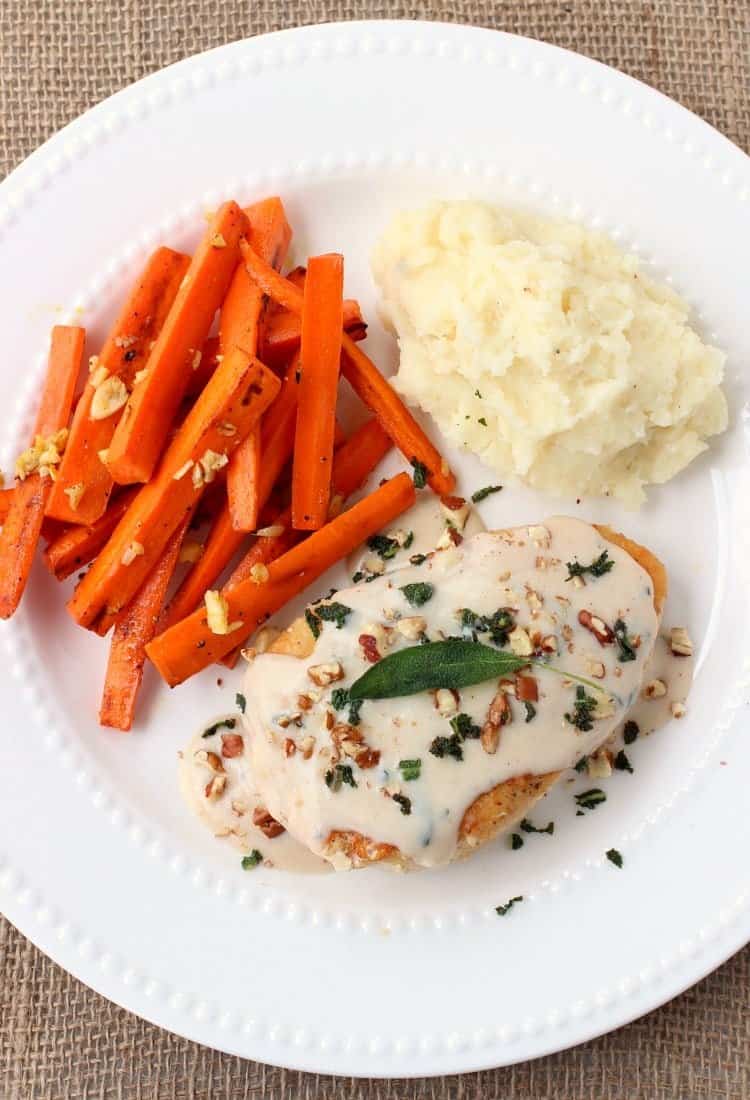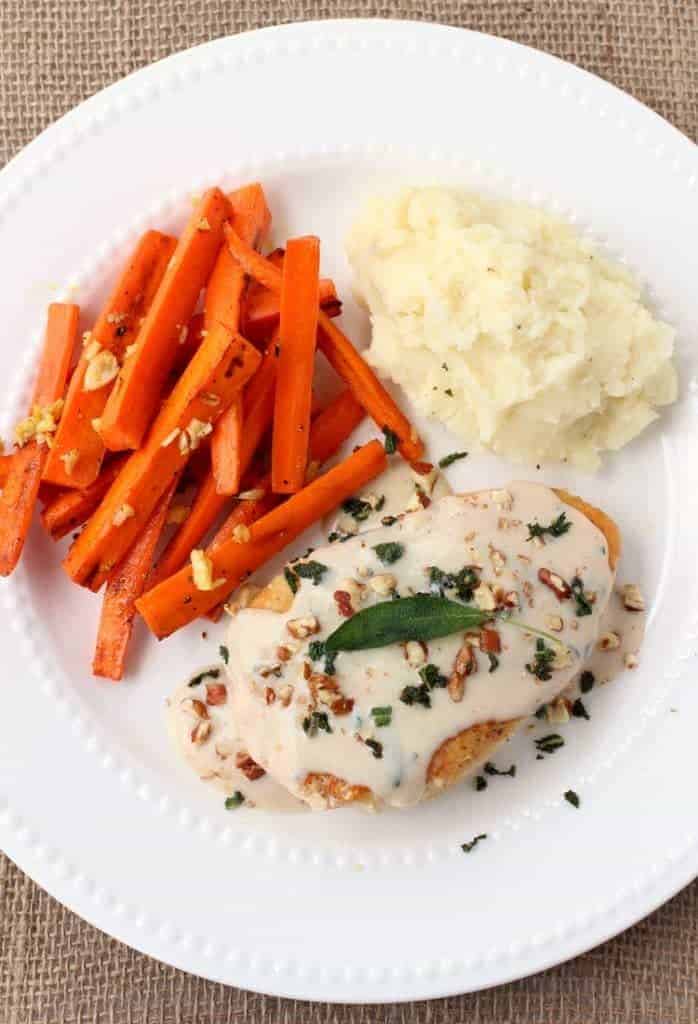 Whether you're a chef, a home chef, or someone who doesn't cook at all – these home delivery meals from Blue Apron will not only get you in the kitchen, but they'll keep you there.
Simple, fresh food delivered right to your front door with colorful, easy to follow ingredient cards that go with each recipe. Really, all you need to be able to do is know how to read and you can make these dinners.
One of the things I really liked about Blue Apron's meal delivery service is that when I went online I saw dinners that I might not really think to make myself like Spicy Shrimp and Korean Rice Cakes or Spaghetti Squash Marinara.
Let's get started with this Seared Chicken and Sage Gravy from Blue Apron!
Also, I have to add that this whole dinner, minus the mashed potato, is made in just one skillet. So two pots to clean up after a meal like this? Not too bad.
The carrots get cooked up in olive oil, seasoned with salt and pepper and fresh garlic at the end.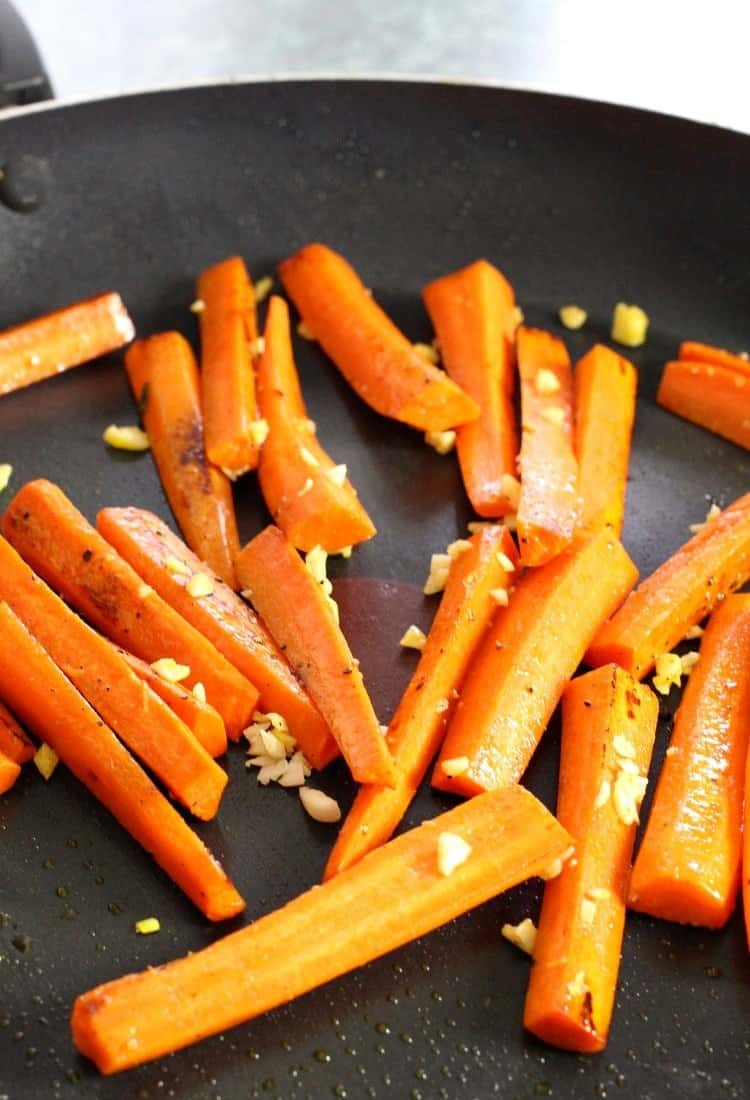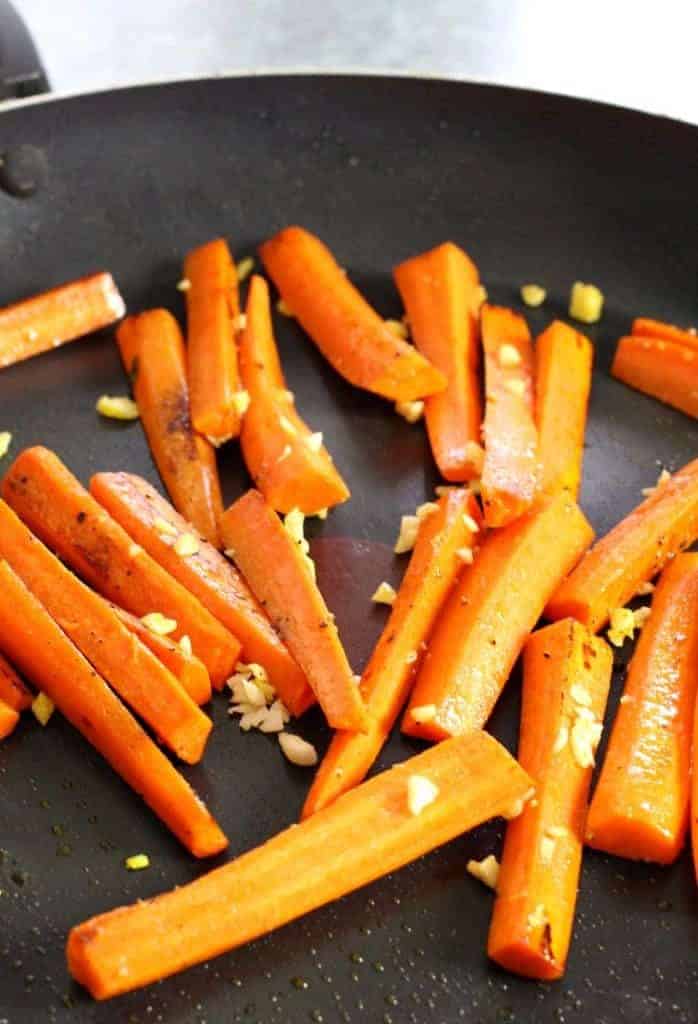 You can put those off to the side and cover with some foil to keep warm, then onto the chicken.
In the same skillet, heat up some more olive oil while you season and flour the chicken breasts.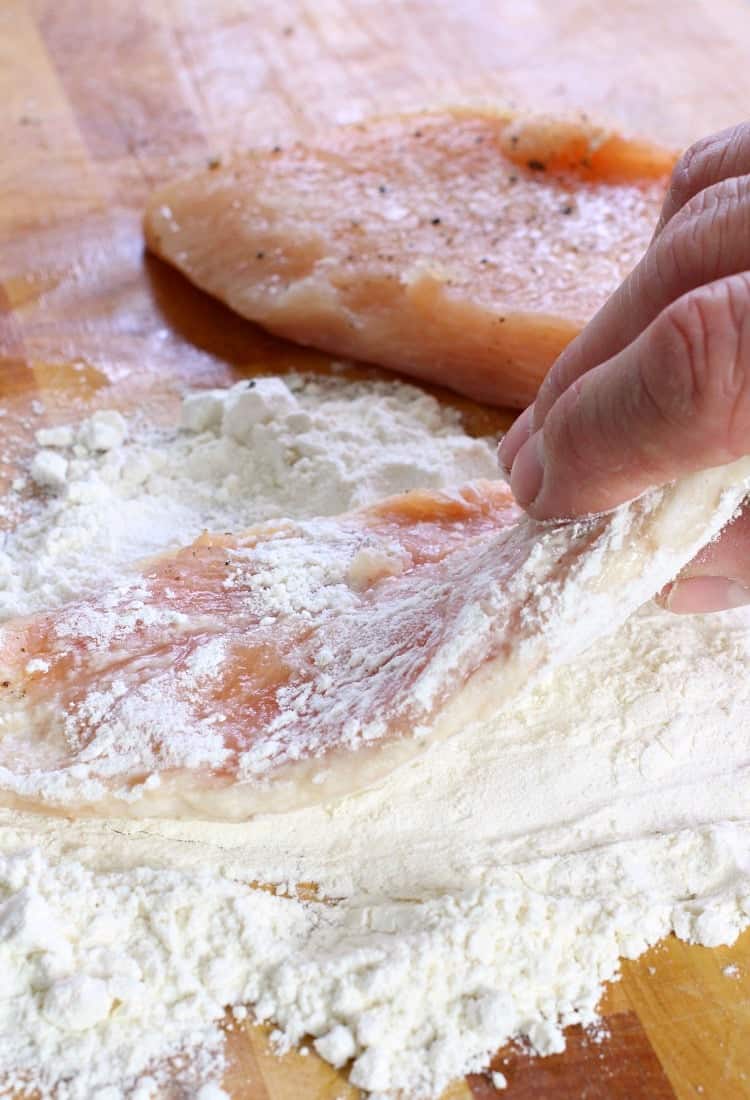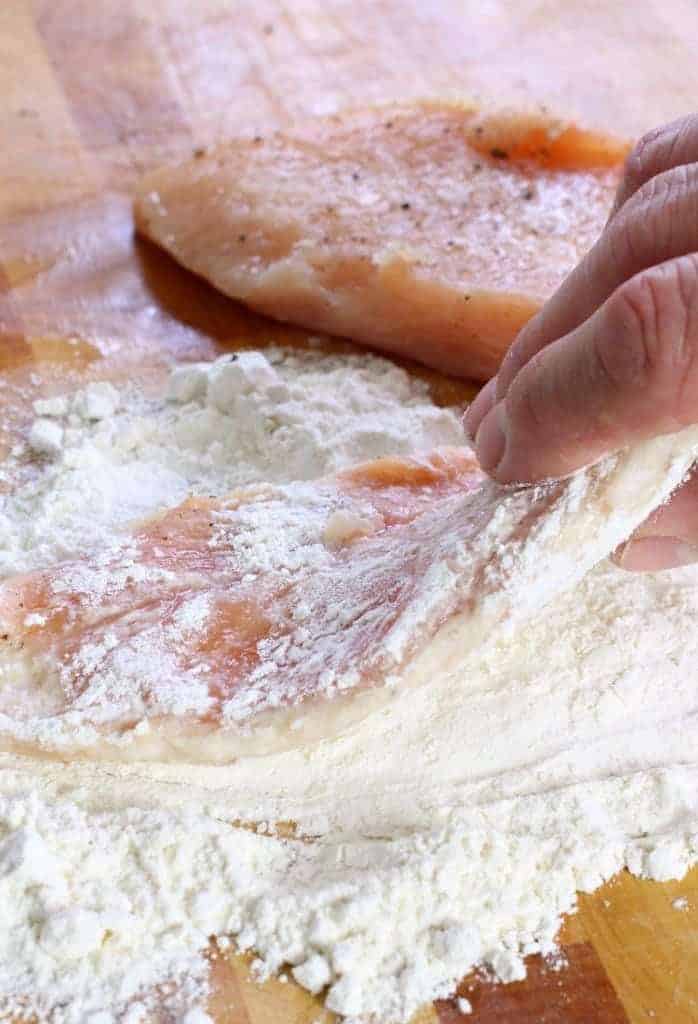 Brown the chicken breasts in the skillet until they are cooked through and browned, and remove to a plate to keep warm.
Right back in that same skillet, add butter and chopped sage and some more garlic. Cook that for a couple of seconds while stirring then add flour to make a roux. This will thicken the gravy for you… Stir and cook the flour out for a minute then pour in whole milk and whisk until smooth.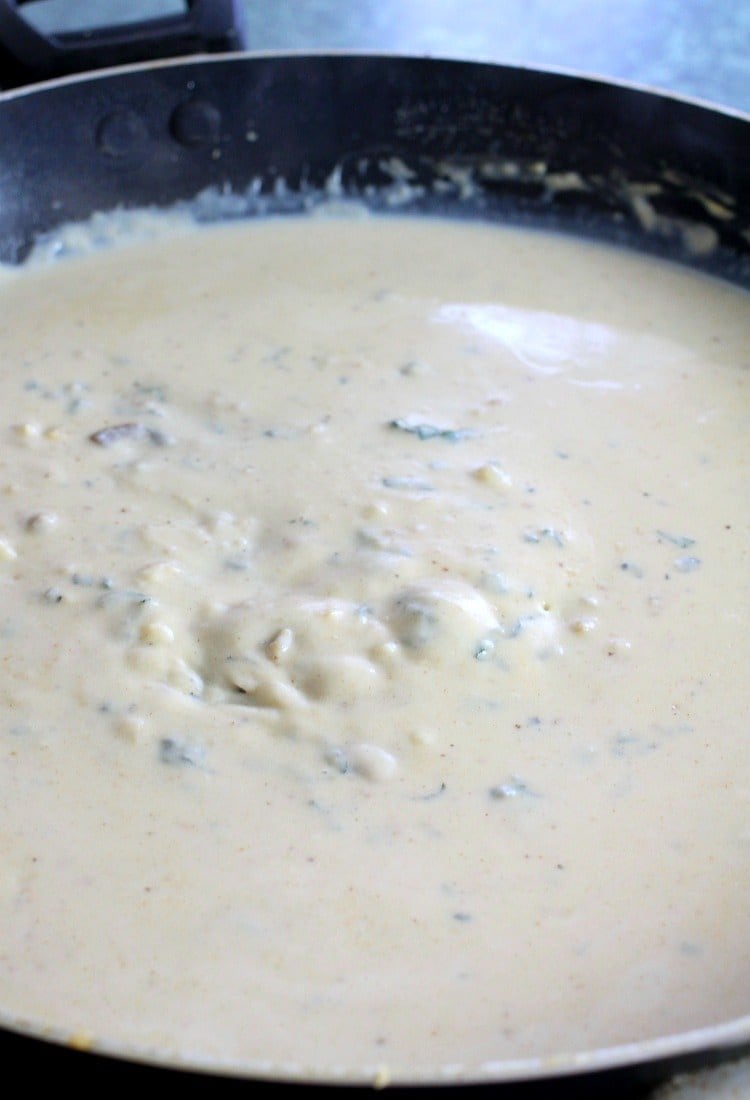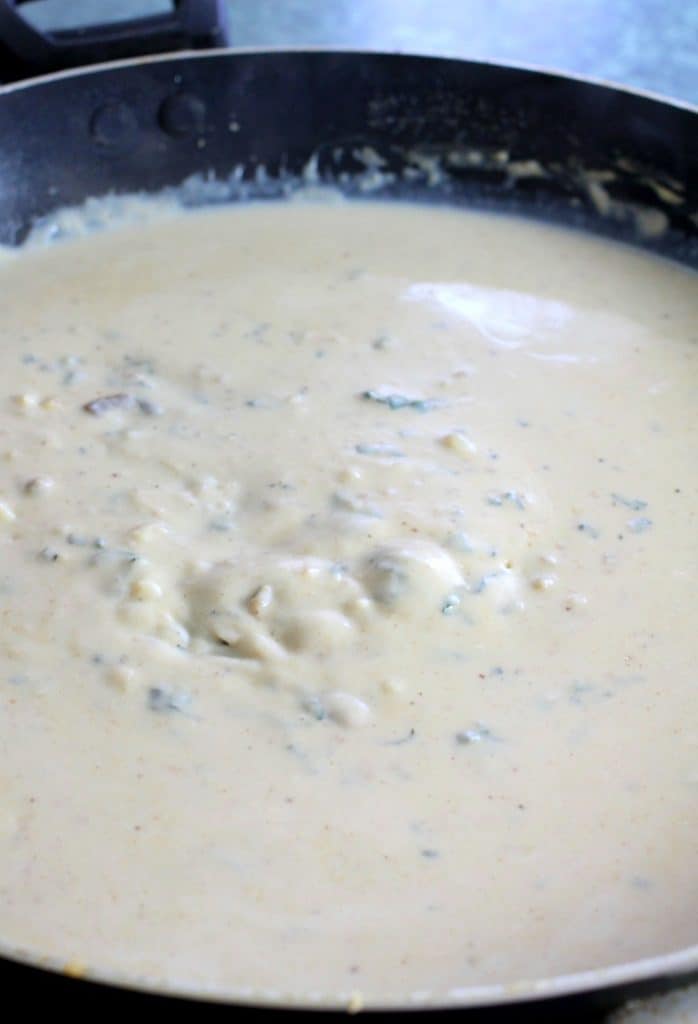 Now it's time to assemble the plate! Put one chicken breast on each plate and cover with the creamy sage gravy.
Add a scoop of mashed potatoes and carrots to each plate and dinner is served.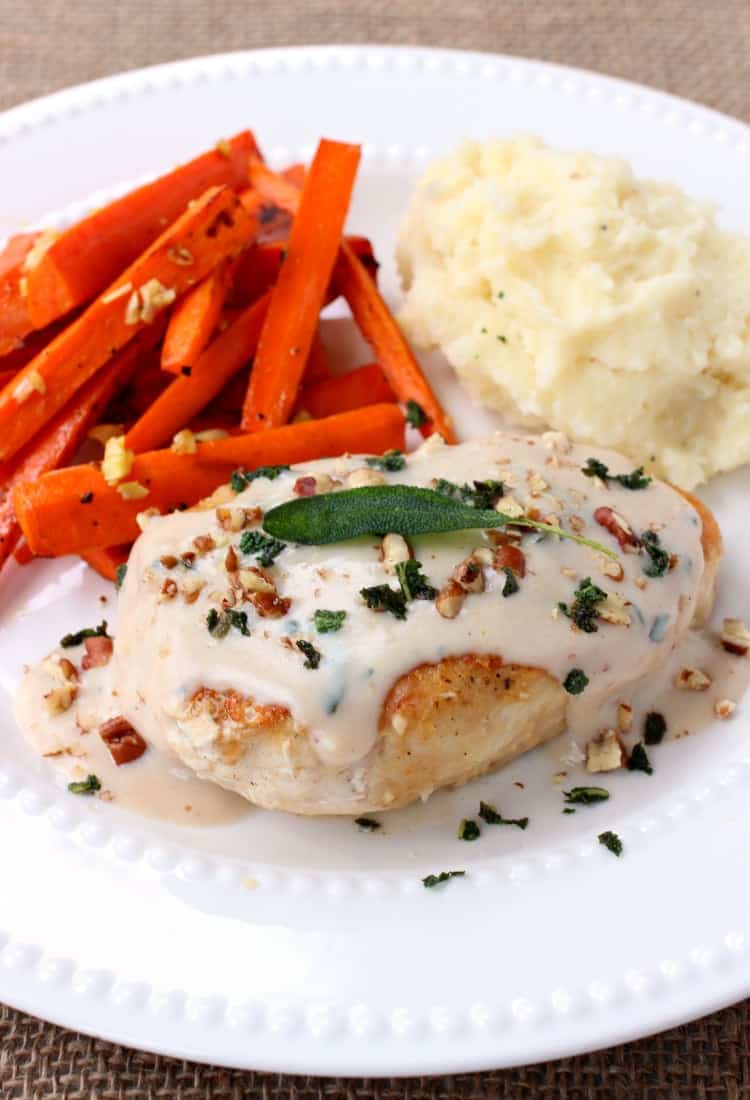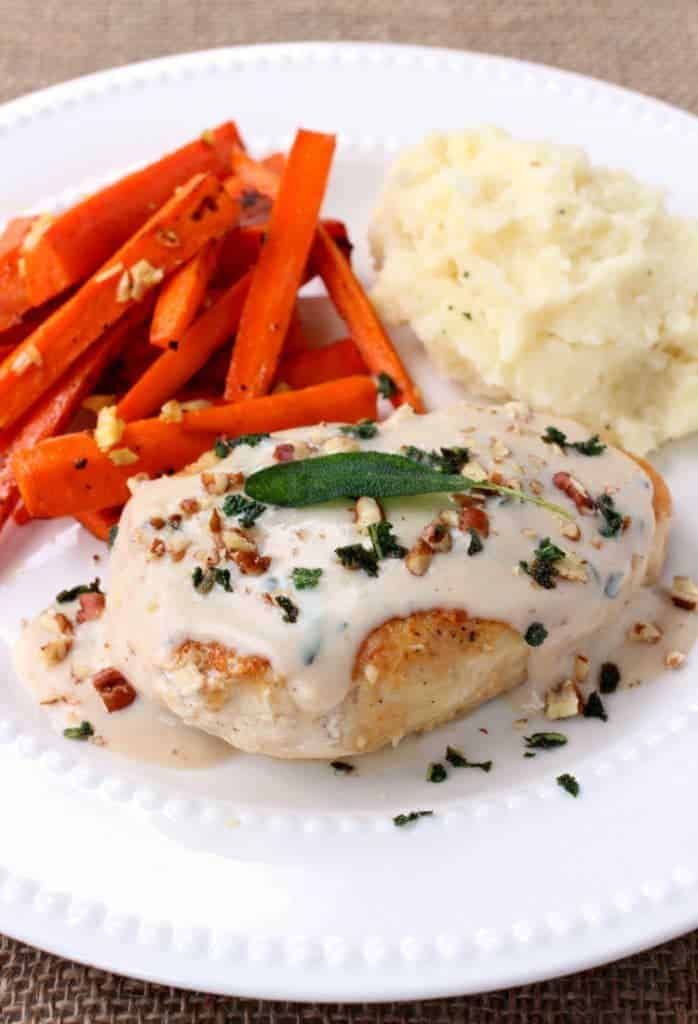 For as much as we cook, and are always running back and forth to the grocery store…I have to say that having fresh ingredients delivered to my house with everything I need to get an amazing meal on the table – it was pretty cool.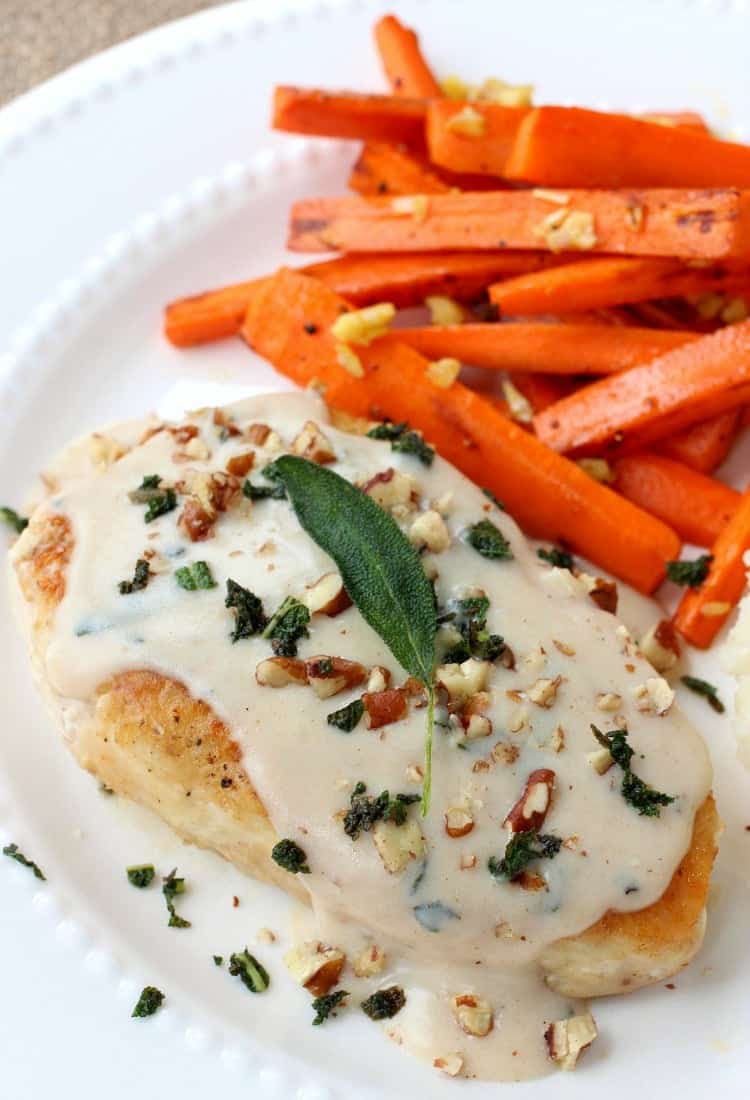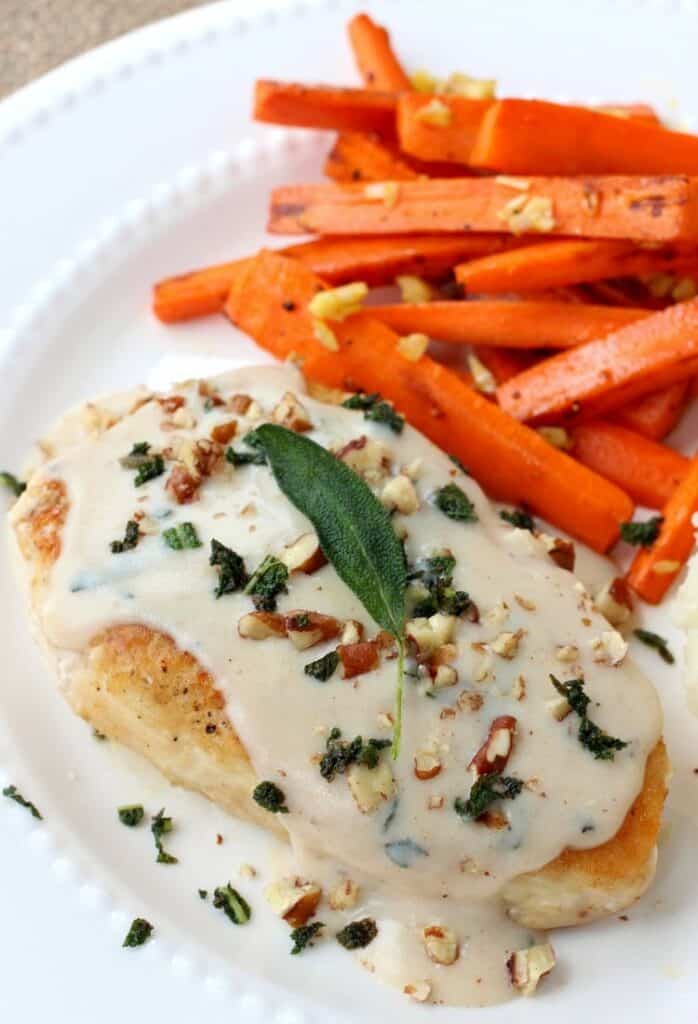 Looking For Some Easy Chicken Recipes?
This post has been sponsored by Blue Apron, but all opinions here are mine.