This On The Rocks Glass is perfect for all the whiskey and bourbon drinkers in your life! This would be a great gift for Father's Day or a birthday!
I decided to stick with the whiskey/bourbon theme since the all of the positive feedback from my Bourbon Party.
I am a firm believer that you need to have the proper glass to go with your beverage. Not only does it let you enjoy your drink the way it was meant to be but I think it just adds a little more authenticity to your party.
If you ask my friends, they'll all tell you, I bring my own glass to almost every gathering I go to. No red solo cups for me.
High maintenance? Probably, but I like to be prepared.
Which brings me to this giveaway, this On the Rock Glass definitely classifies as the "proper" glass for your bourbon or whiskey. The bottom of the 8 ounce glass features a rock formation that creates natural liquid motion which increases the "nose" of the aroma. The shape of the glass makes rolling easy without spilling, even after a few. A slight hand movement rolls the ice ball around the Rock evenly, cooling your favorite drink.
The "On the Rock Glass" also comes with a silicone freezer mold that makes a huge ice ball that will melt slower and last longer than a regular ice cube.
When you swirl your glass, the ice ball rolls around the rock formation at they bottom of the glass and chills your drink evenly.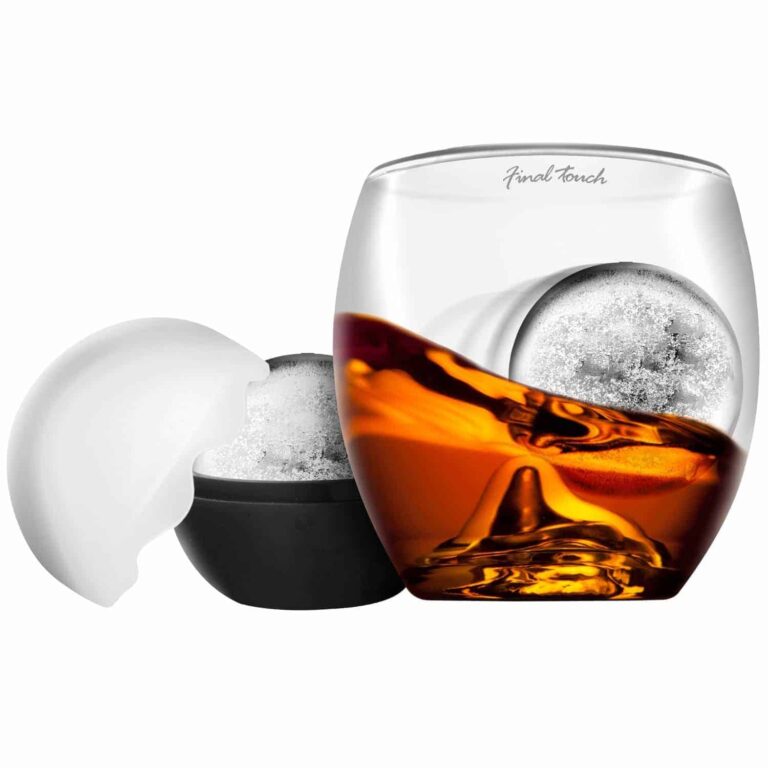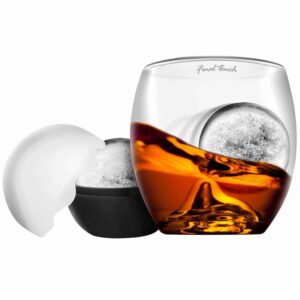 *photo courtesy of Amazon
So to answer your question, yes, if I did have this glass I'd be carrying it to the next neighborhood cocktail party. It is certainly an appropriate glass.
I just hope they have good bourbon to fill it up with!