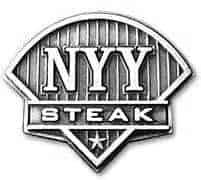 Since I'm giving away Yankee tickets this week, I felt the need to go and check out the NYY Steak House in Manhattan. It's been there for almost a year now and I haven't gotten there yet. Unbelievable, right? For me, I mean…
My wife and I got there early so we went to the bar first for a drink. It's an awesome bar which overlooks the main dining room with huge pictures of The Core of 4 in full view.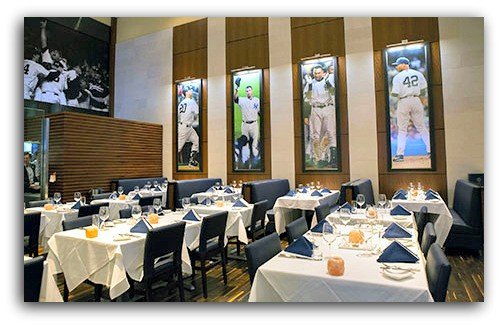 How Do You Make This Vodka Cocktail Recipe?
For the non-yankee fans out there, The Core of 4 would be Jorge, Andy, Jeter and Mariano.
The NYY Steak House has a large selection of signature cocktails to choose from. But from the way the season is going so far this year, I thought it'd be best to try out the Wildcard Cocktail. Anything I can do to help the cause. The Wildcard had Grey Goose Vodka, Cherry liquor, fresh lemon juice and agave nectar. Topped with club soda. I thought that'd be nice and light since it was only 11:00AM.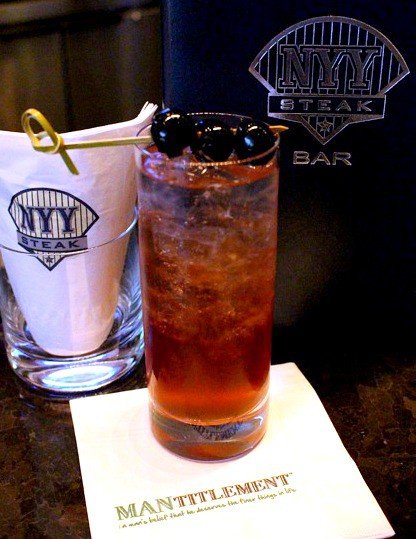 As the bartender started making our drinks we were approached by the sommelier asking if we needed any help choosing some wine. Right now were all about the cocktails…but definitely yes to the wine for lunch. Then as we were talking for a while he asked if we ever had a tour or the restaurant. And we hadn't – so off we went!
We got taken on a special tour of the restaurant by "The Best Tour Guide" Fernando. Fernando explained to us that the restaurant used to be a foreign bank and the vaults downstairs have been turned into private dining rooms. My mind started racing, no more birthdays coming up, no big anniversaries.
I was desperately trying to think of a reason for a party in the vault room.
Maybe the 1st Anniversary of Mantitlement?
The tour didn't disappoint. The was a secret entry way from the street for all the Yankees or for any famous people into the vault room (pictured below) and all the cool Yankee treasures that were hanging on the walls. Signed contracts from Yogi Berra, Babe Ruth, Mickey Mantle and Joe Dimaggio, just to name a few.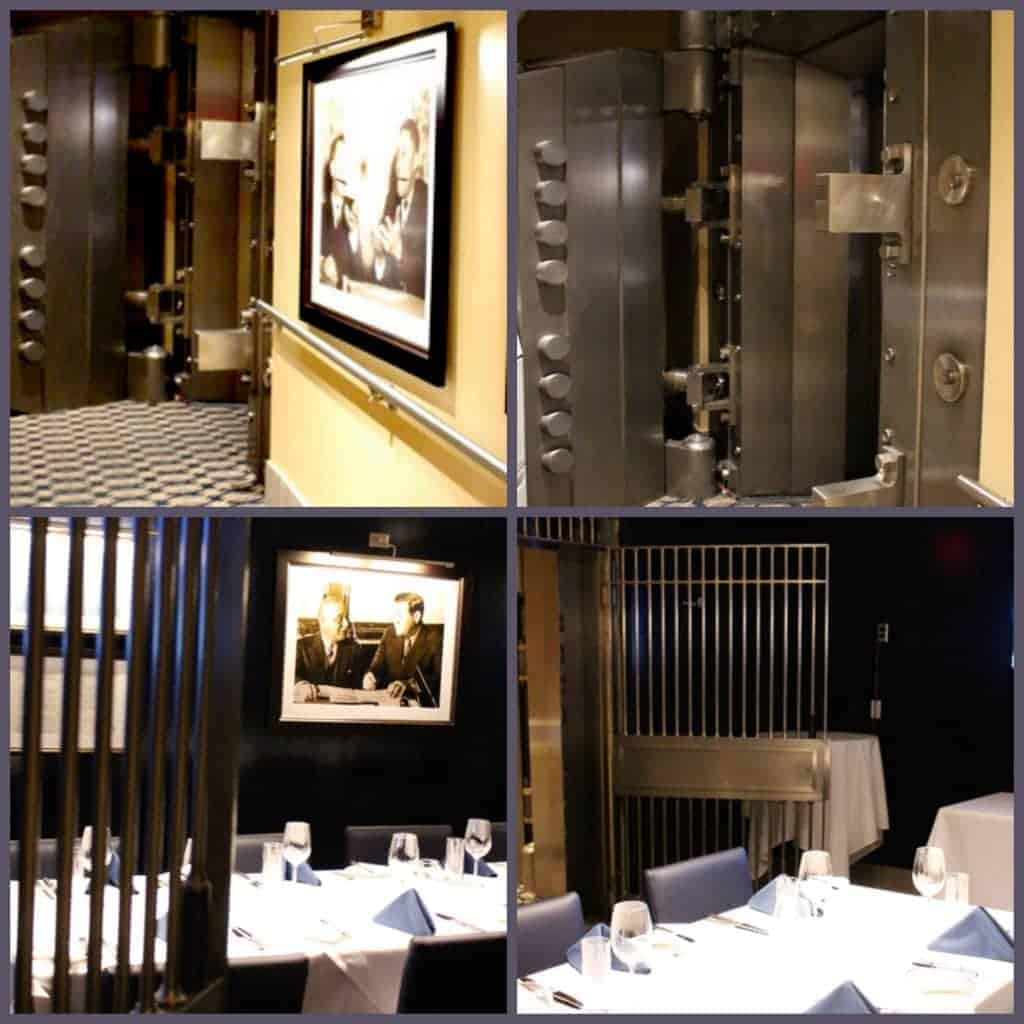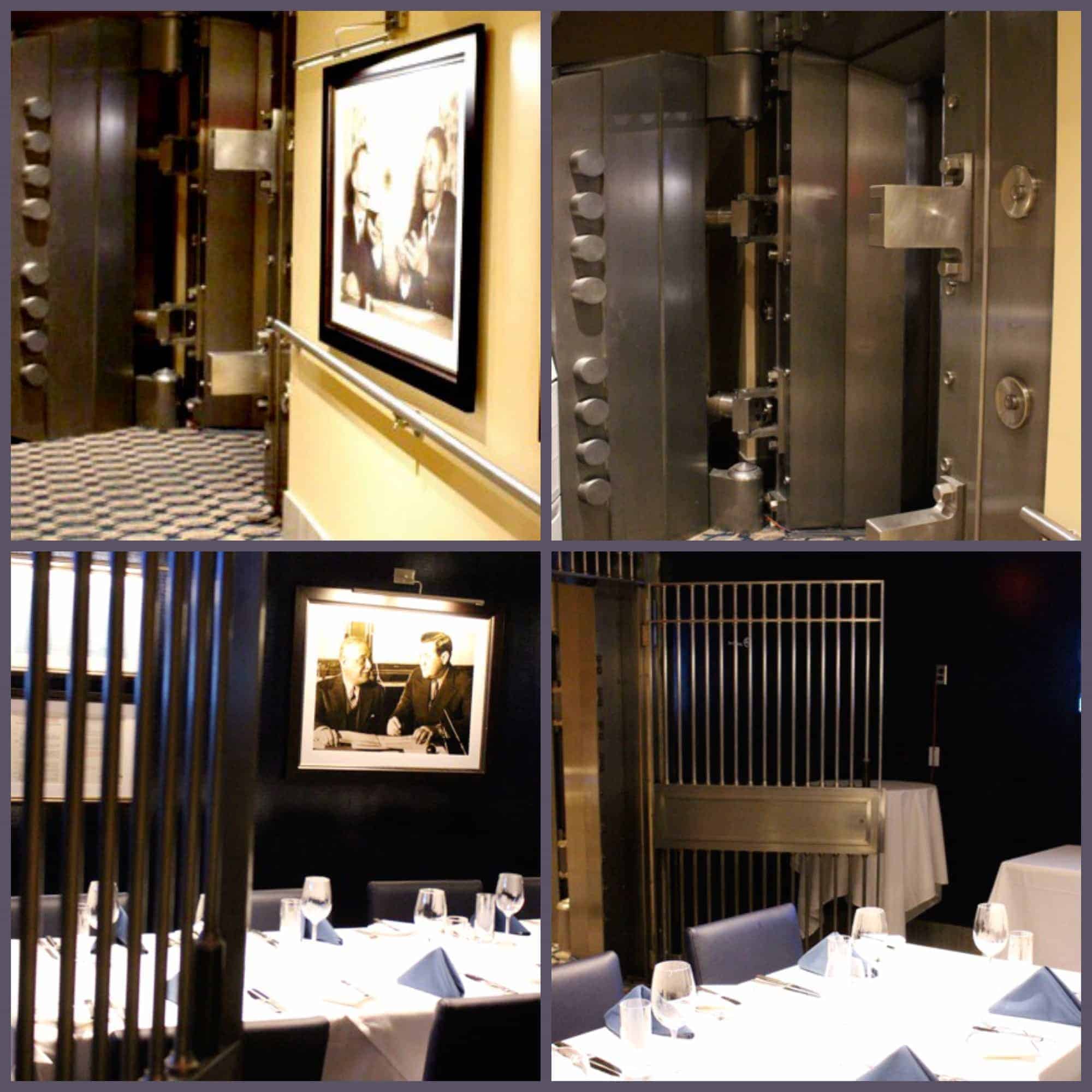 After the tour we headed back upstairs for lunch. We decided to have a special that day which was the "Mariano Rivera" lunch that included an appetizer (the candied bacon for us) a filet and a dessert. $42 bucks. Not bad at all…and the food was amazing.
Oh, and here's a picture of Fernando, so knowledgeable and quite a personality. He's the kind of guy that you can see yourself having a few beers with and talking about the game.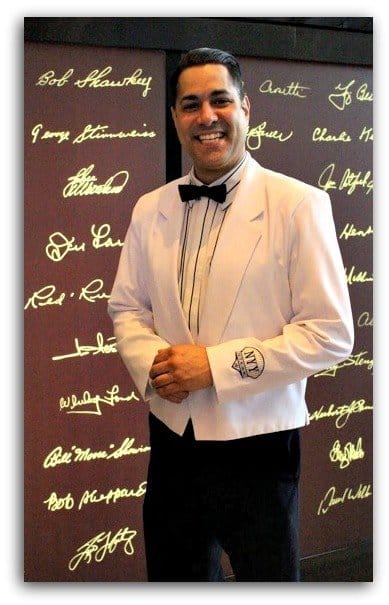 Definitely check out the NYY Steak house if you can…either one is awesome…but the one in Manhattan is where I'm hoping to host my next party.
Right downstairs in the vault room, maybe we can even get Fernando to take care of us!
Print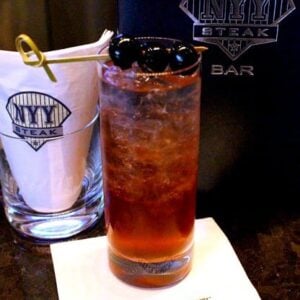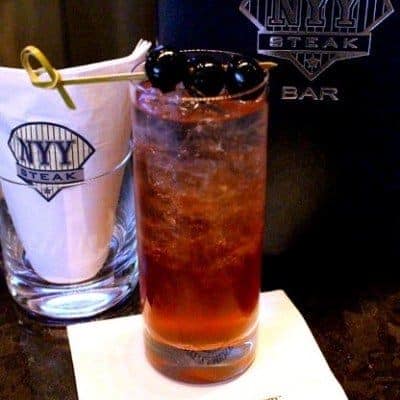 Wildcard Cocktail
---
Ingredients
2 oz

. Grey Goose Vodka

1/2 oz

. Cherry Liquor

1/2 oz

. fresh lemon juice

1

t. agave nectar
club soda
black cherries for garnish
black cherries
---
Instructions
Shake all the ingredients except the club soda in a cocktail shaker. Pour into a glass filled with ice and top with club soda.
Garnish with black cherries.
---