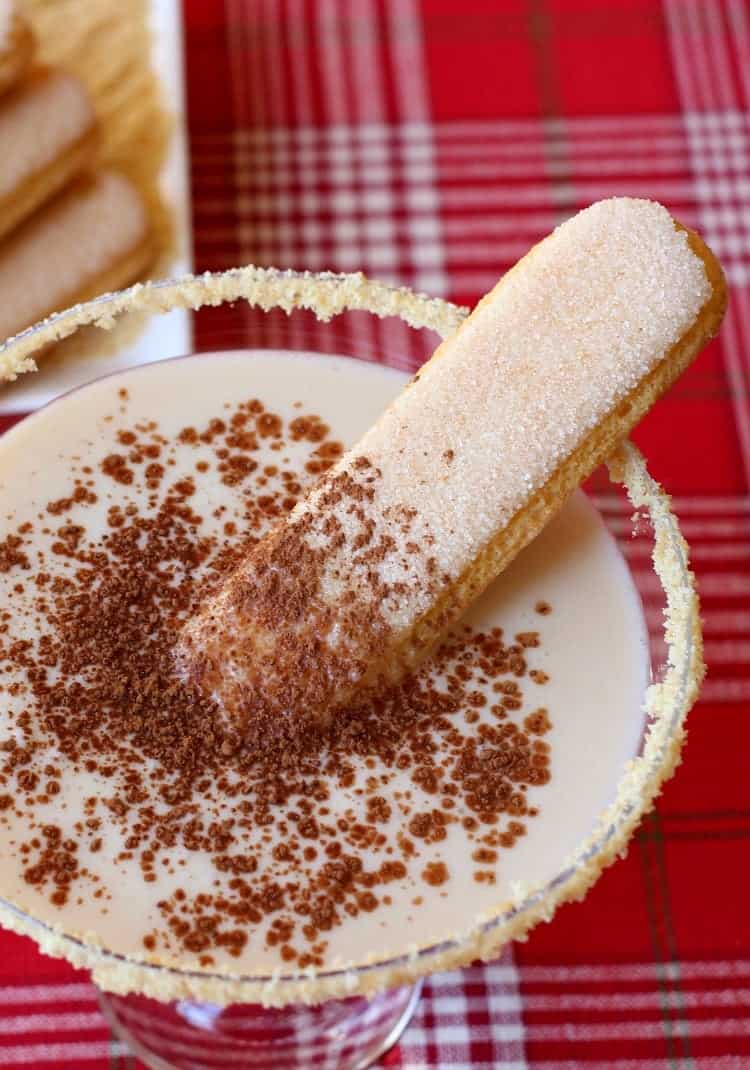 This Tiramisu Martini we made for Food Fanatic tastes just like my all-time favorite dessert in a glass! Dessert cocktails are my favorite way to have dessert at a party!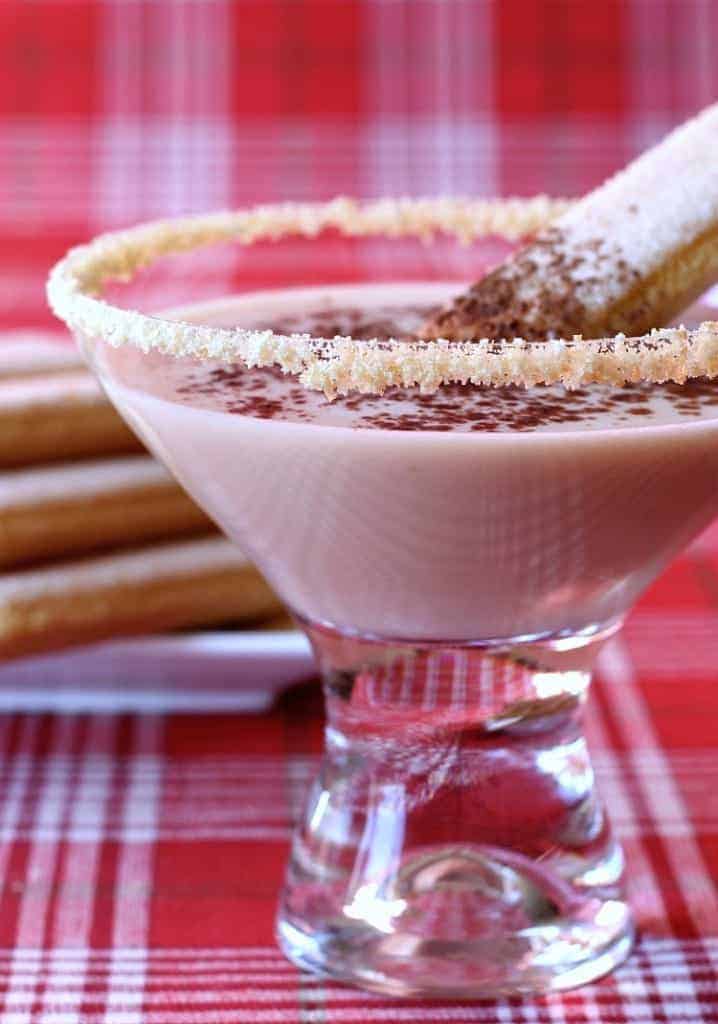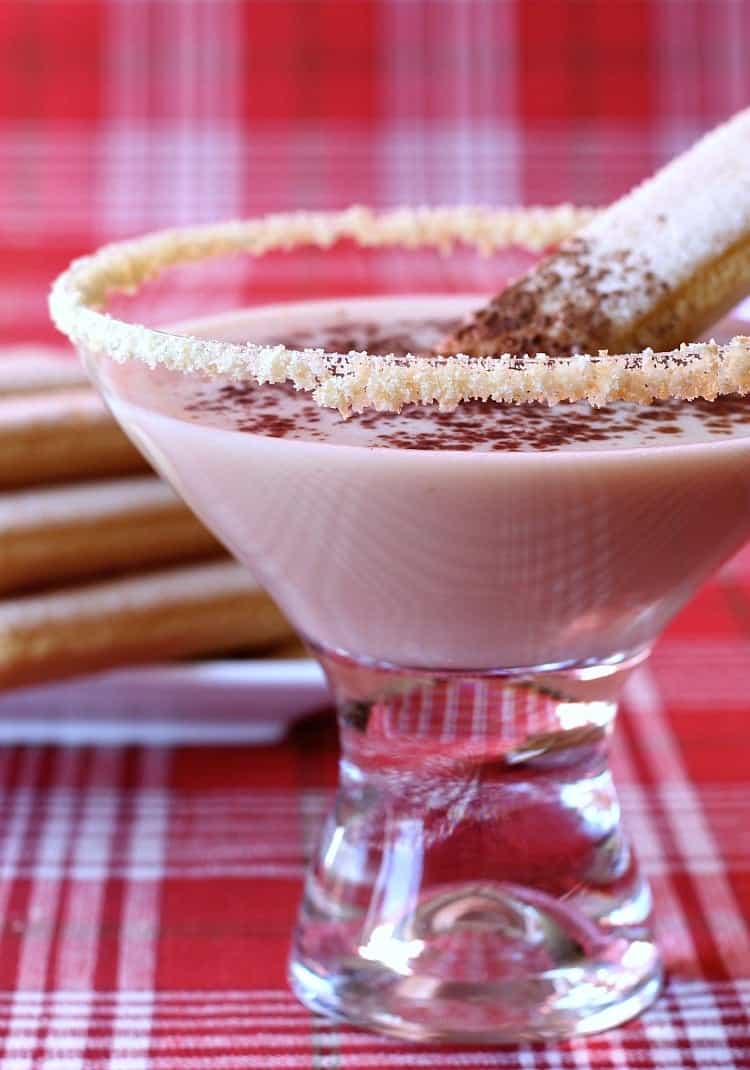 What do I love about tiramisu? Everything. I mean come on, you've got chocolate, cream and those crispy rum soaked cookies, all layered together and chilled. There's not much not to like. Yep, I know there's coffee in there too which does surprise me because I'm not a coffee drinker. I like the flavor of coffee I guess, I just don't need a whole cup of it.
So here's a little fun fact about me…as you might guess I make tons and tons of food every week for my blog. Appetizers, dinners, party food, you name it, I've probably made it.
So there's all sorts of different food to eat on a weekly basis. Sometimes it's stuffed mushrooms and soup for dinner. Sometimes it's just chicken wings. Sometimes it's even breakfast tacos for dinner! My point is, we eat a lot of different varieties of food. My kids think they live in a restaurant, every day they come home from school asking what's on the menu for dinner.
So when I go out to my favorite Italian restaurant I don't order the specials or crazy things. I order the same thing all the time. Chicken Marsala for my dinner and tiramisu for my dessert.
I'm not kidding – every single time. It drives my wife bananas. It drives people that I'm with bananas. But that's what I like, especially when it's made the right way.
But instead of making a whole pan of tiramisu when the urge strikes me, I just make it in cocktail form. This Tiramisu Martini hits the spot every single time. It's got all the flavors of the dessert, the coffee liquor, the cream, the dark rum and I hit it with a little vanilla vodka so that it actually resembles a martini as well.
Shake it up. Pour it out and drink it down. Well, you might want to sip this one, it's sweet and dessert-like but it's also pretty darn strong. You know I wouldn't make a martini any other way! Salute!
For more of this martini recipe and other awesome holiday drinks head over to Food Fanatic!