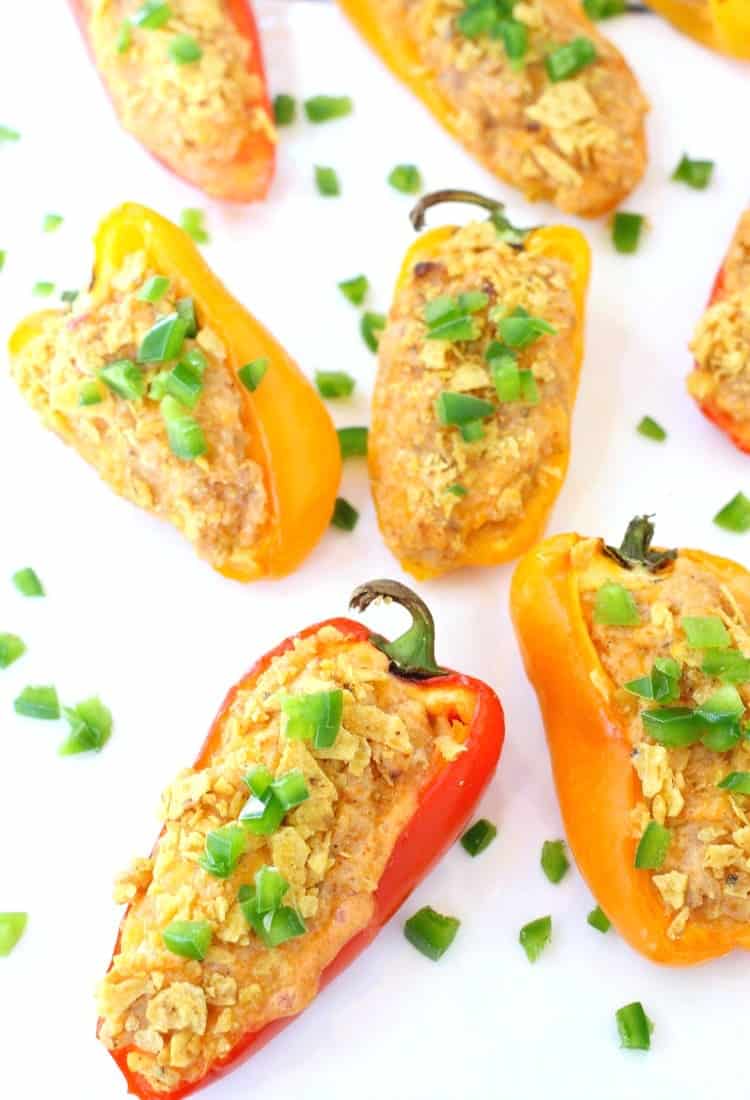 Taco Pepper Poppers are mini sweet peppers filled with a cheesy, crunchy taco flavored filling! The perfect bite sized appetizer – or even a fun dinner for Taco Tuesday!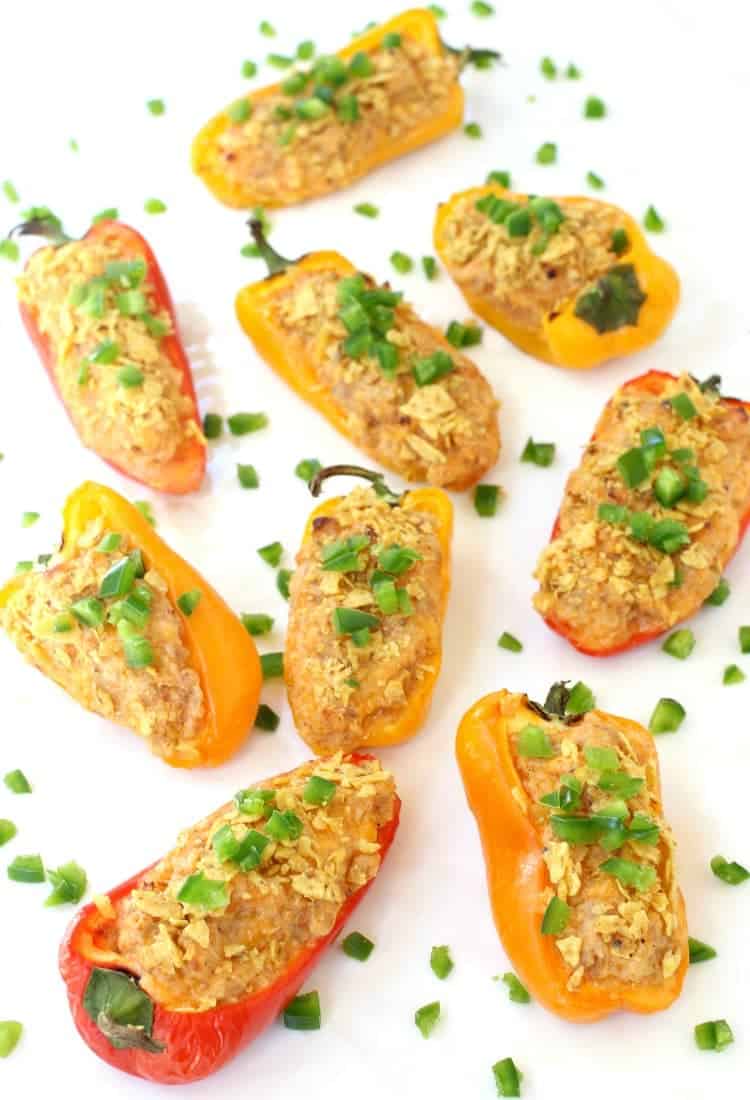 I love appetizers. Really I love them more than dinner.
I always fill up on appetizers at a party and then only have a small plate of dinner. Even though whatever the dinner is I like just as much. Apps always seem more fun.
Tex-Mex food has become one of my favorite food categories, as you can tell from these Spicy Mexican Pizzas and this Cowboy Caviar Grilled Chicken. Like I said before, it's full of flavor but it's fun food.
And these Taco Pepper Poppers I made up for Food Fanatic are definitely fun.
They're sort of like a jalapeño popper, but with a sweet pepper instead of the spicy jalapeño. And I added a few extra twists to my filling just to make things more interesting.
First, I thought that the cheesy filling needed a kick. Not blow your head off spice but just a kick. So I added the brine from a jar of pickled jalapeños. Pickled jalapeños are something that is always in our refrigerator, but if you don't have a jar you can use regular pickle brine or leave it out. Don't run out and buy them just for the juice.
But they are good on almost everything so I think you should have them anyway.
The other twist to the filling is that I added some of the tortilla chips right inside the filling. The crunch is the best part right? So let's have more of it. Not just on top but mixed all the way through.
When you cut these peppers for stuffing, only cut off the top third of the pepper so that you have more of a base.
Mix the cheese filling together and start stuffing.
Once the peppers are filled, add the crushed tortilla chips to the top and bake them in the oven for 10 minutes.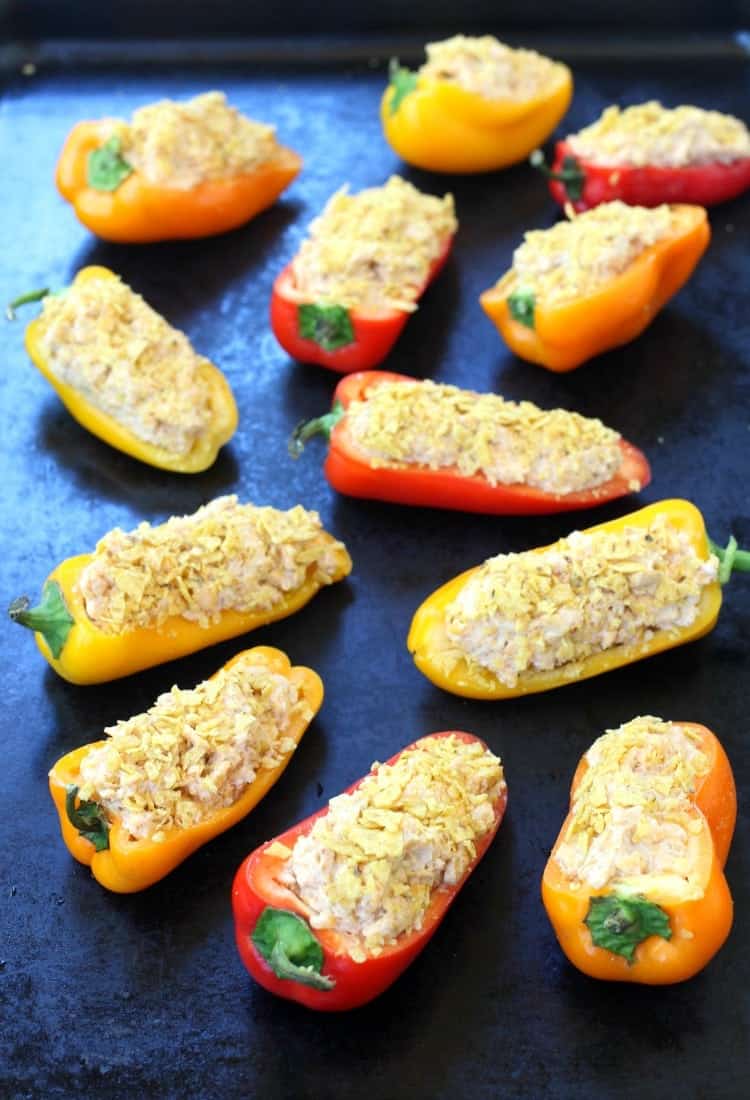 The cheese will be oozing – the tortilla chip topping will be crispy. It's perfect.
You can make these and stuff them ahead of time and then when you're ready to eat just get the tortilla on top and bake. Serve them up with your favorite Tex-Mex dinner or appetizers like chicken quesadillas and you've got yourself a party!
Easy appetizer or a fun dinner…these Taco Pepper Poppers work for both!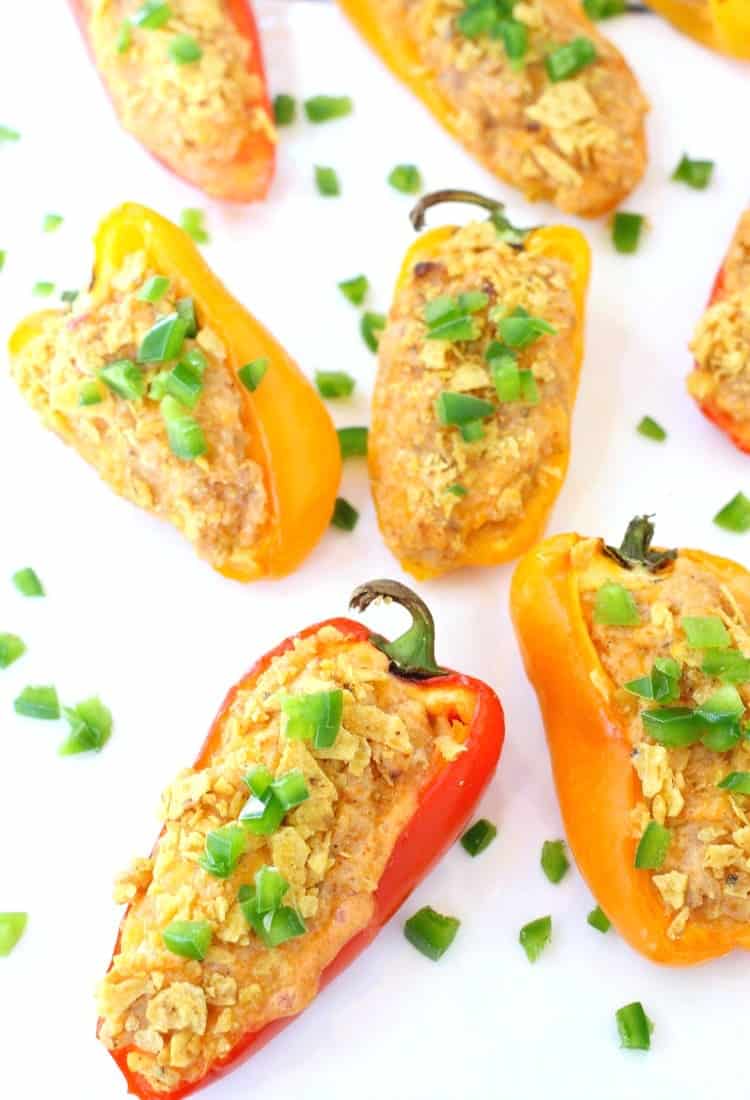 Make sure you head over to Food Fanatic for this recipe and many other amazing appetizers!