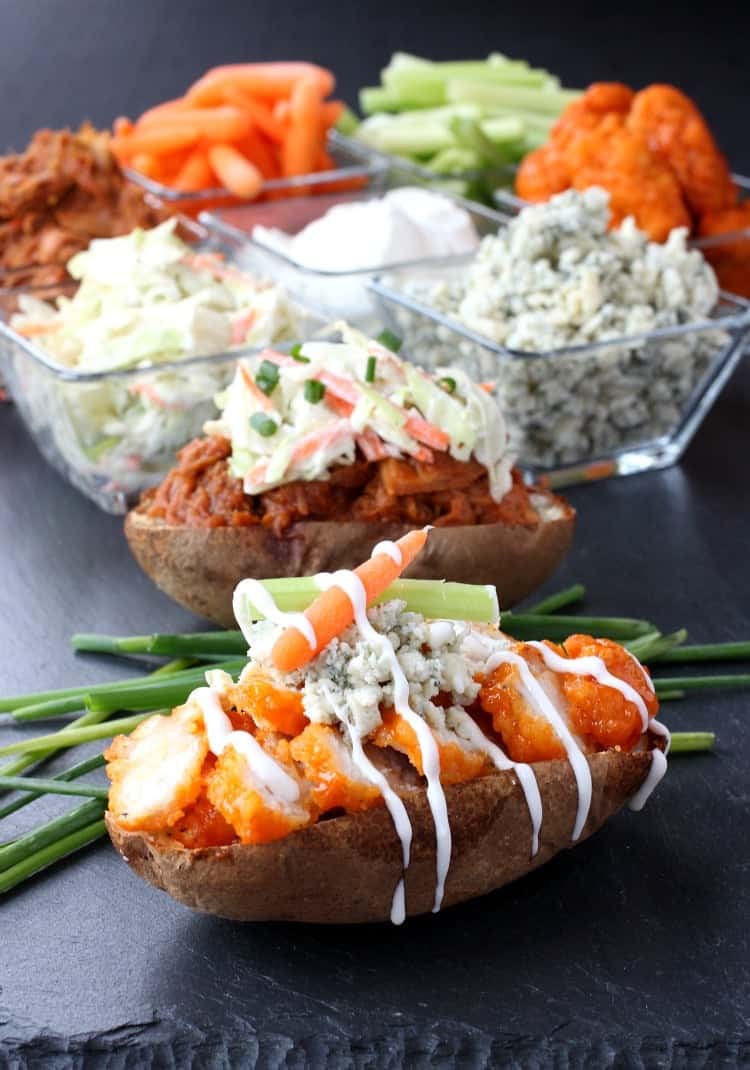 This Stuffed Potato Skin Bar shop has been compensated by Collective Bias, Inc. and it's advertiser, but all opinions here are mine. #GameDaySnackHacks #CollectiveBias
This Stuffed Potato Skin Bar is perfect for watching the big game! Set out all the toppings and let your guests customize their potato skins!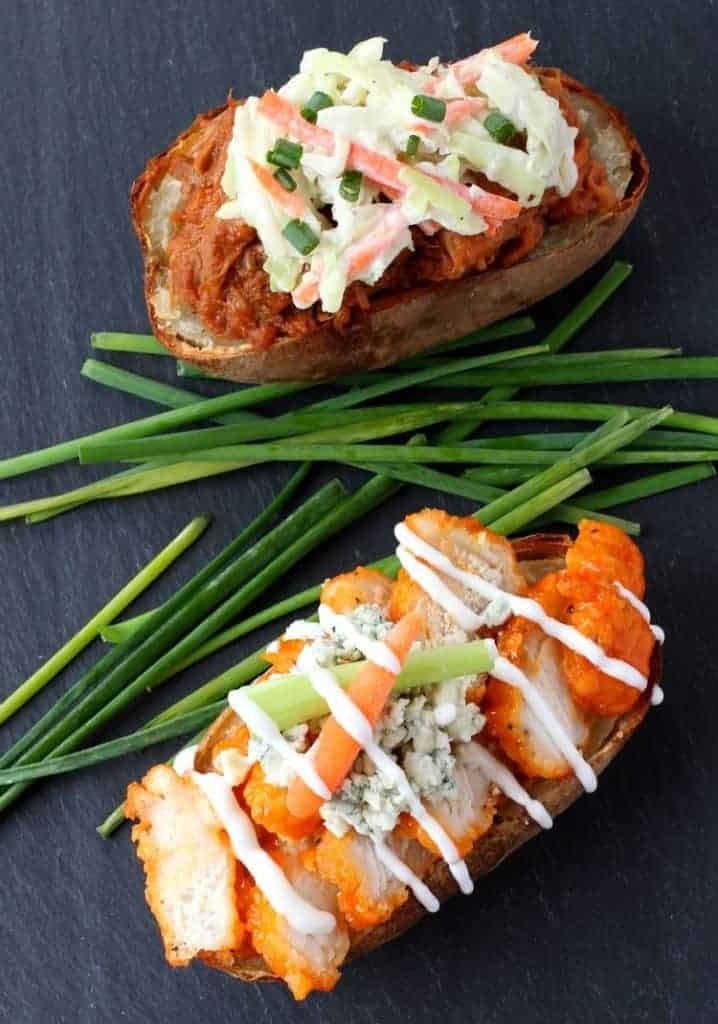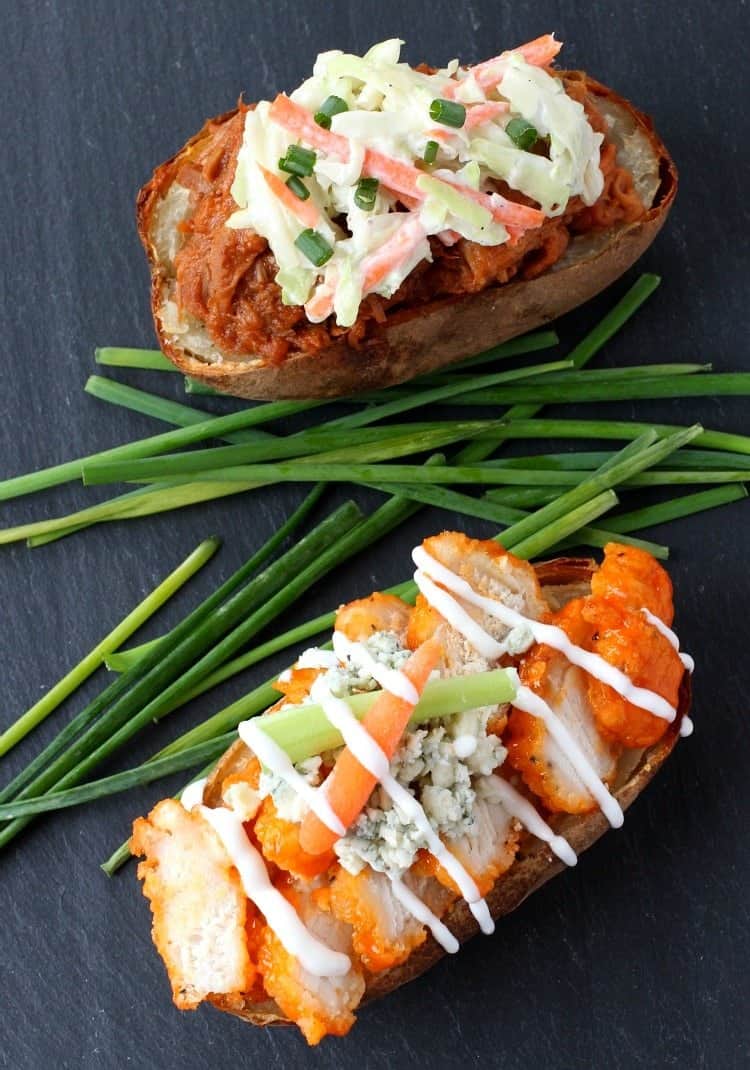 Today I'm showing you how to create the most amazing Stuffed Potato Skin Bar for your next game day party. Nothing complicated, nothing that will keep you in the kitchen for hours when you should be watching the game…this is about easy to make, awesome tasting party food.
I'm taking some help from the store here, mostly some help from Farm Rich®! Farm Rich® has tons of frozen appetizers ready for you to just heat and enjoy, definitely a go-to snack option for Game Day. You should head over to the Farm Rich web site for tons of recipe ideas and coupons for you to go out and grab some Farm Rich appetizers yourself!
This Stuffed Potato Skin Bar is for when you need crazy good apps fast – but don't have time to make it all yourself. Last minute get together? Your team ends up making the play-offs?
Or you have a bunch of guys maybe just show up at your house last minute…yeah that's happened to me a few times. And because it's happened to me a few times I make sure that I stock up when I'm at Walmart shopping.
I hit the frozen food section on my way out to make sure my supplies are full…Smokehouse Pulled Pork BBQ, Buffalo Chicken Bites and BBQ Chicken bites were on the menu today.
Here's how you can set this appetizer bar up quickly and easily…
I baked potatoes to make my skins but you could also useFarm Rich® Loaded Potato Skins to make this Stuffed Potato Skin Bar even easier to get together.
Bake the potatoes, scoop out the insides then add salt, pepper and olive oil the skins…get them back in the oven at 450 degrees for 15 minutes until they're crispy.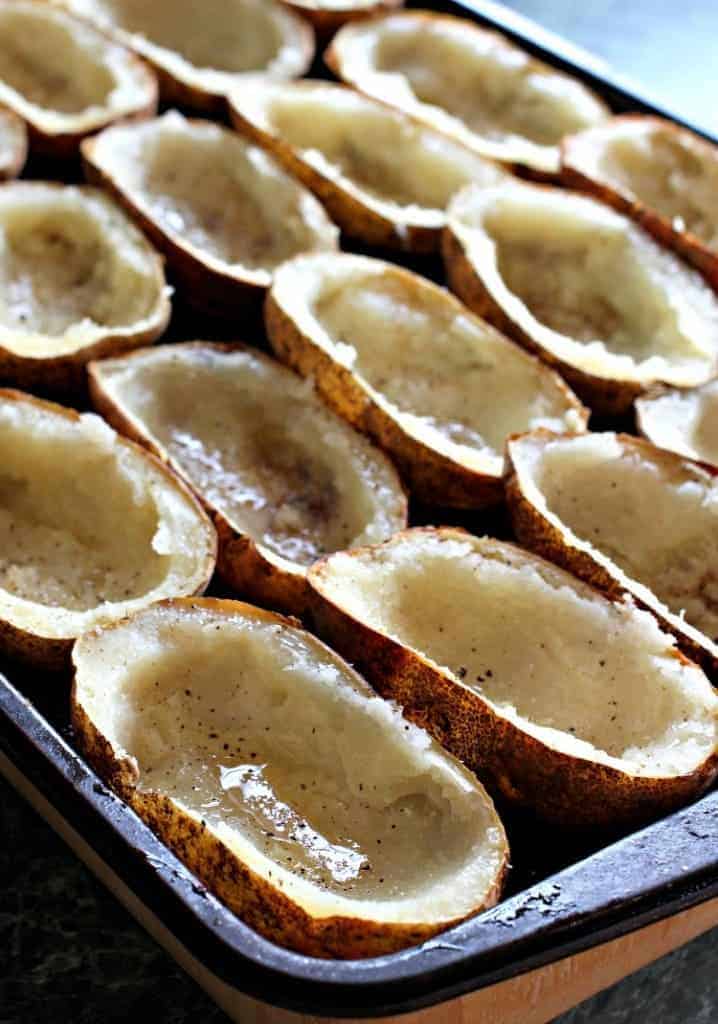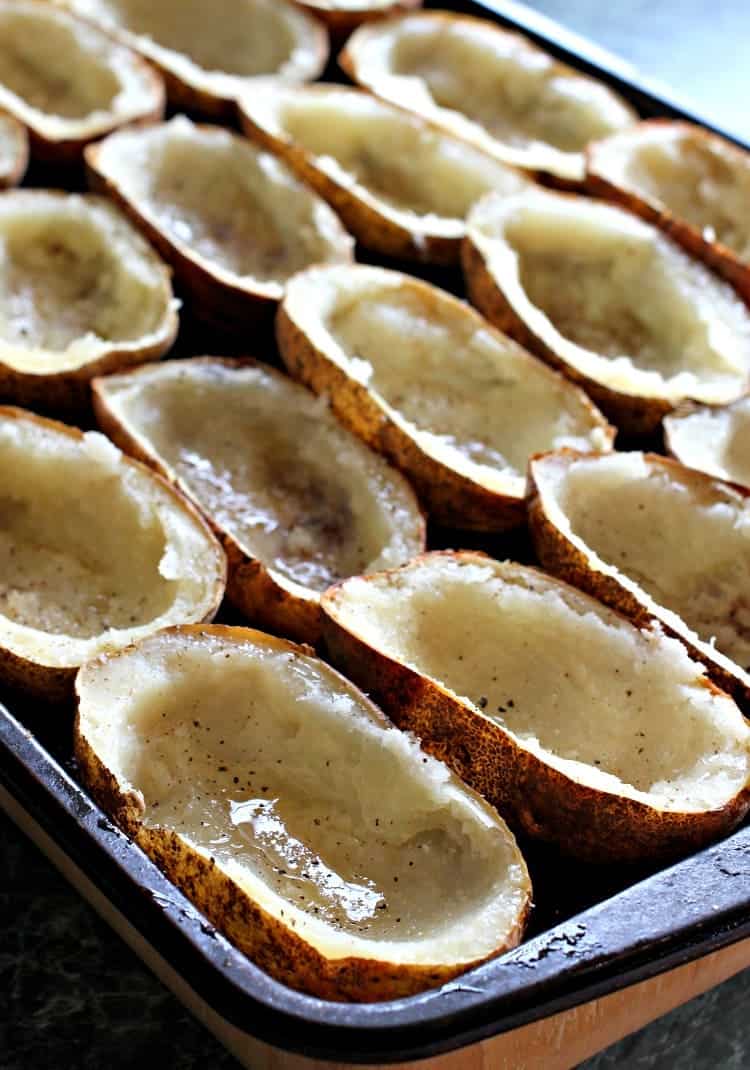 Skins are done. Set them out on your appetizer table so they're ready to stuff. What to stuff them with? Oh we're going to give you plenty of options.
I'm heating up Smokehouse Pulled Pork BBQ, Buffalo and BBQ Chicken Bites for stuffing. Just follow the package instruction for heating and you're good to go.
Set out your toppings next to the potato skins on your table and let your guests stuff away. I also like to include other toppings to go with each Farm Rich® stuffing item like a cole slaw for on top of the pulled pork and blue cheese, carrots and celery for the buffalo chicken bites.
You can get as creative as you want to with your extra toppings and let your friends pile it on.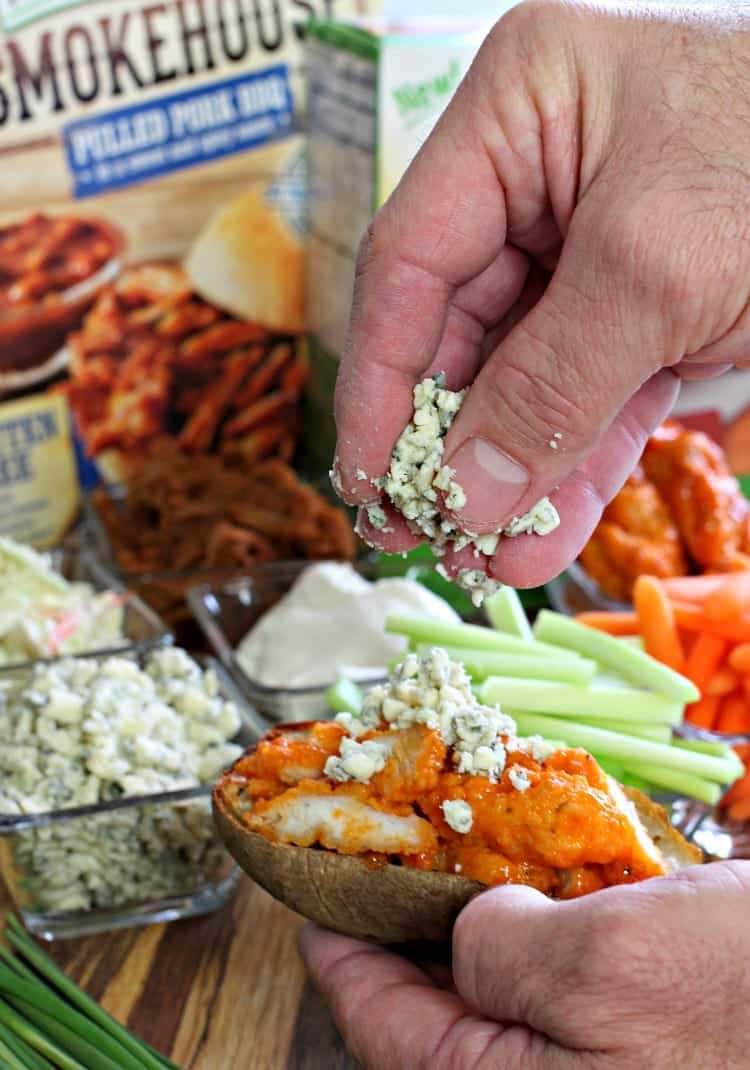 You can even make stuffing your skins a "game" on Game Day! Make a contest by seeing who can come up with the most epic stuffed potato skin and have a prize ready for the winner. You could pass out sheets like this for your friends to vote on their favorite potato skin…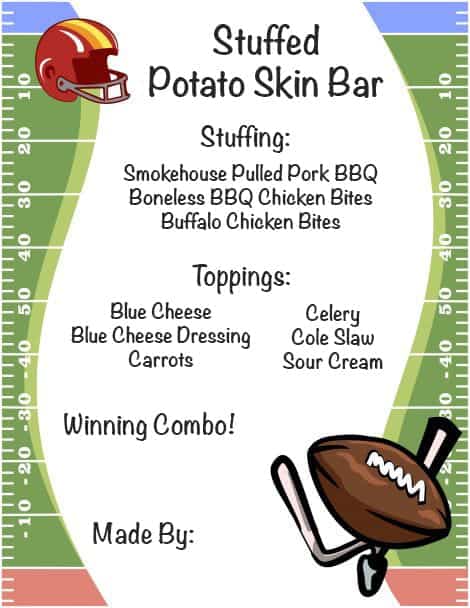 There's not anyone I know that would turn down that stuffed potato skin! And remember if you really want to make this Stuffed Potato Skin Bar even easier just grabFarm Rich® Loaded Potato Skins and heat them up instead of making your own!