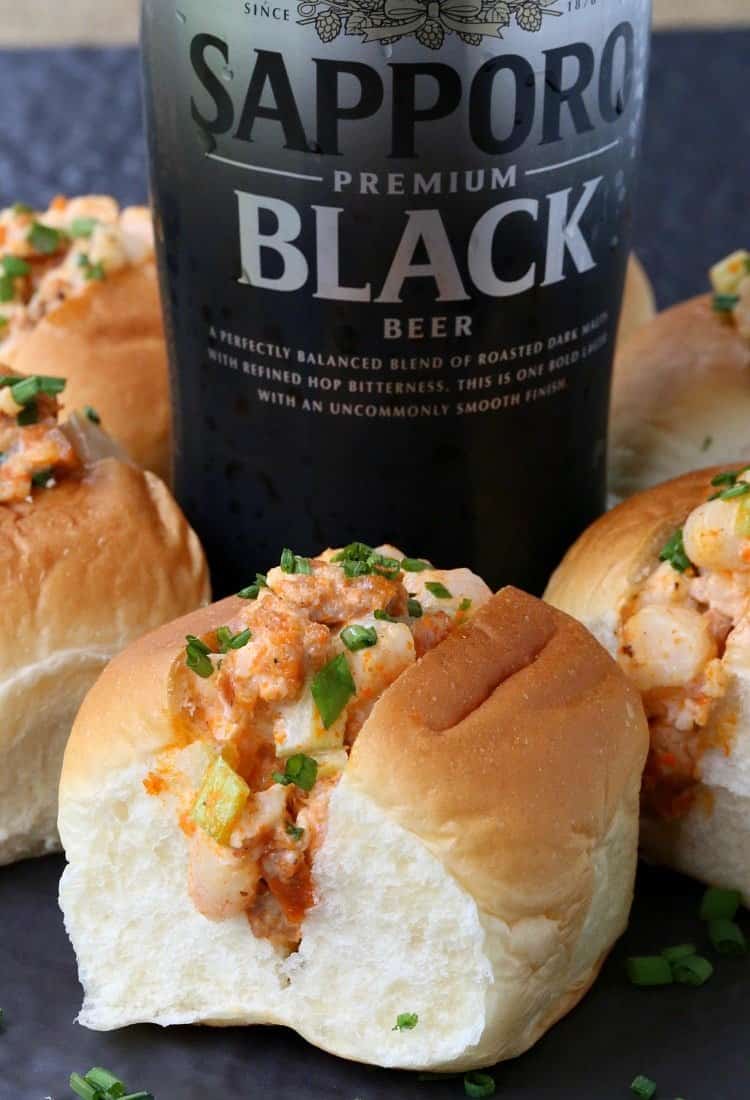 Mini Chorizo Shrimp Rolls
This is a sponsored post written by me on behalf of Sapporo U.S.A. for PayPerPost. All opinions are 100% mine.
Mini Chorizo Shrimp Rolls are the perfect snack for watching the game or hanging with friends. One handed food is key so you can hold your beer too!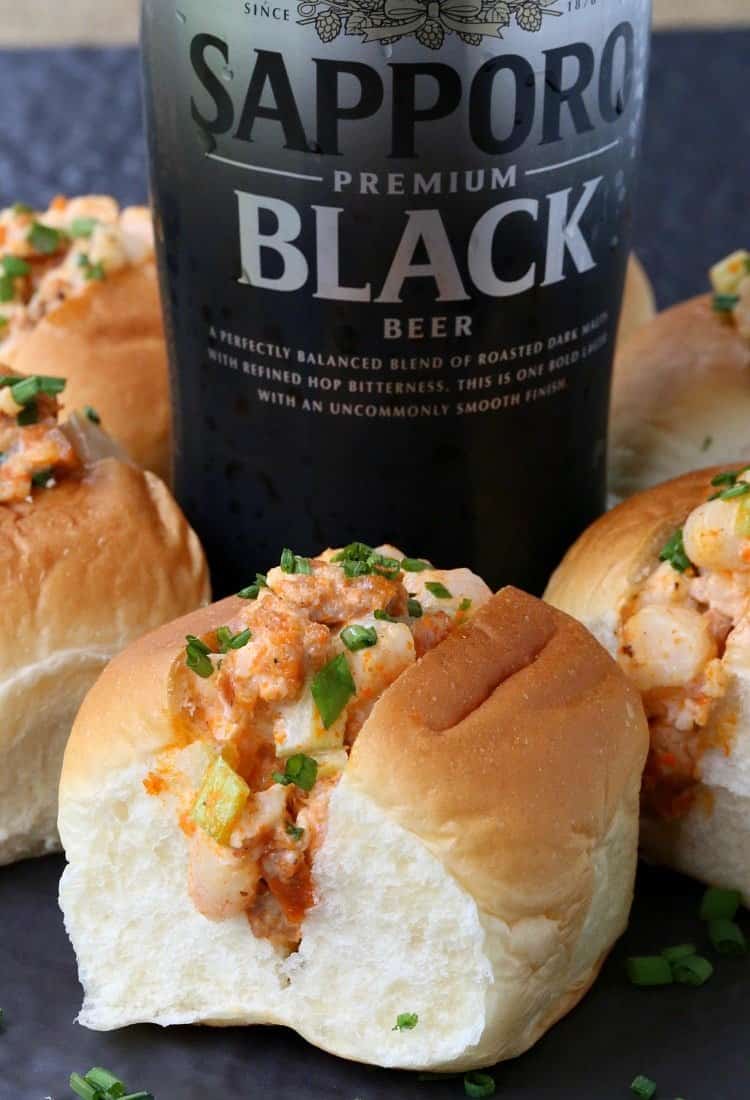 It's my favorite season of the year. Warm weather, hanging out on the deck or watching my favorite sport on TV.
Anytime there's a get together with friends or a big game on (or any game, really) I start thinking about two things…what I'm going to eat and what I'm going to drink with it.
Beer is usually my go to for game watching, I mean beer and baseball go hand in hand for me. When I came across this new Sapporo Premium Black I knew I had to grab some and come up with a snack that would go perfectly with it too.
That's how I think these days…I see a beer that's new to me and start thinking of what kind of food I can make to go with it.
I like to make food that's easy to eat, especially when my focus is going to be on the game and I definitely am going to want a beer in my hand. These Mini Chorizo Shrimp Rolls are going to fit that bill perfectly.
Sapporo Premium Black has a crisp, bold flavor that is going to be the perfect beer to sip while eating these shrimp rolls. The slightly spicy chorizo and rich mayonnaise needs a beer like this.
And the other awesome thing about this recipe? It's really easy to make. I mean in 15 minutes you've got these Mini Chorizo Shrimp Rolls done.
You can start out with cooked shrimp right from the seafood department. Chop it up and get it into a bowl along with some mayo, celery, mustard and hot sauce.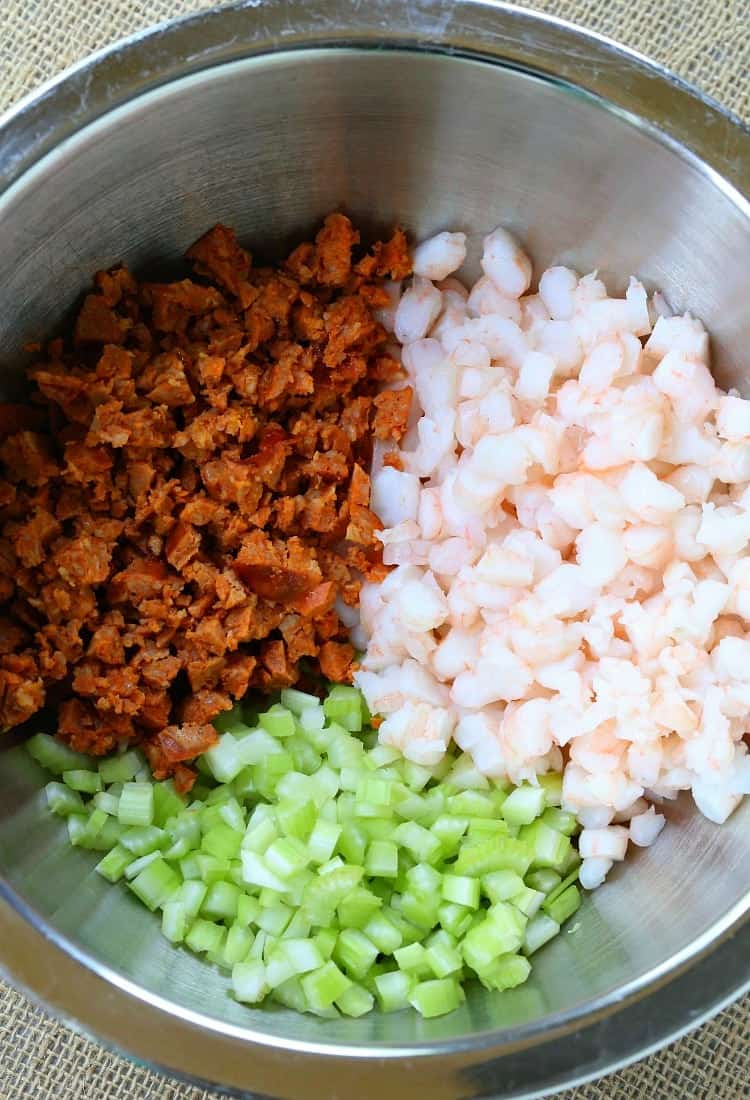 Cook the chorizo sausage, let it cool then chop it up and add it to the bowl with the shrimp. Make sure the chorizo is cooled down before adding it to the shrimp and mayonnaise mixture. You can definitely do this all ahead of time, too, which makes sitting back and watching the game with a few cold ones all the better come game time.
If you have time to chill the shrimp salad ahead of time, even for a half and hour in the refrigerator I think the flavor comes together better but if you have to make this, stuff into rolls and go – no worries. It's so good paired with that dark Sapporo beer you're not going to notice the difference.
Now start stuffing…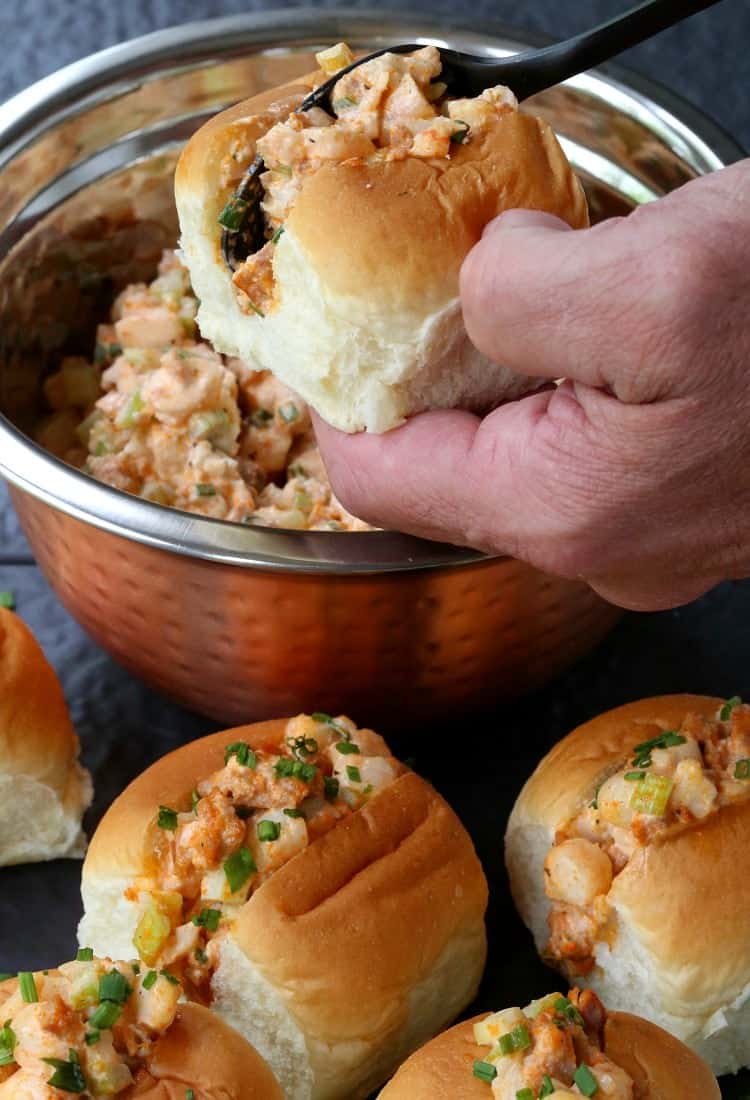 All that's left to do is call you friends over, grab your sandwich and beer and get ready for hanging out in style. Outside on the deck before the game is always a good option when the weather is nice, check out my technique for grabbing two sandwiches at a time here…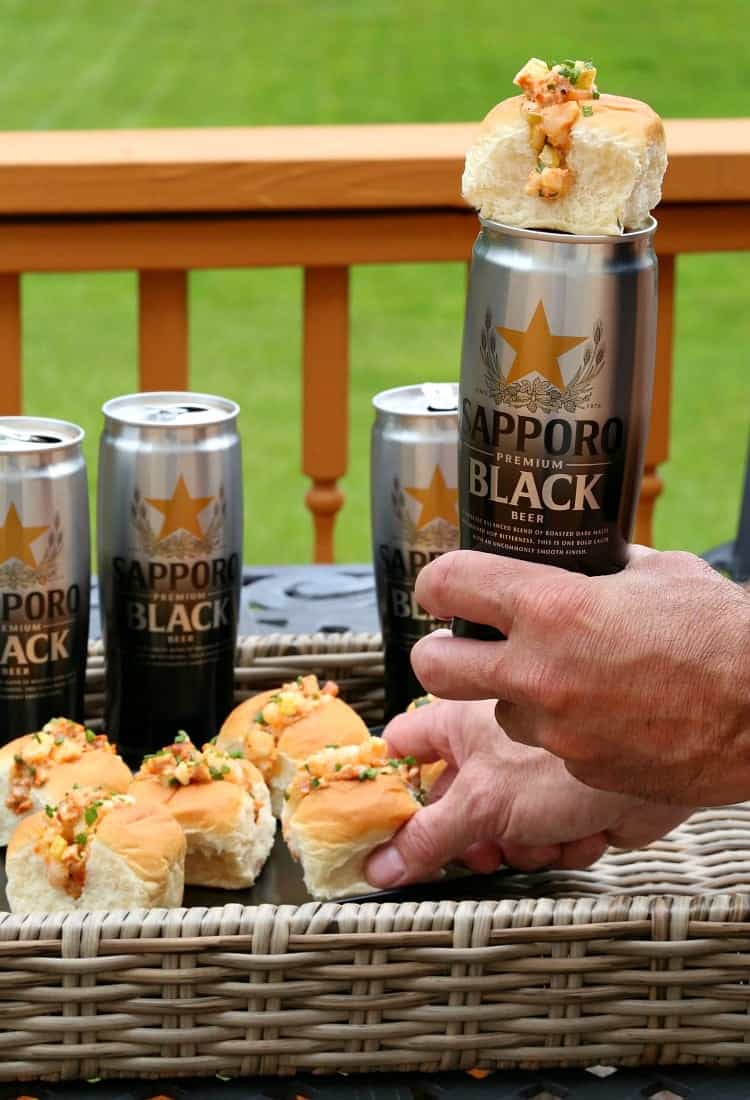 I like to set up the food and drink both inside and out – so there's plenty for everyone to grab wherever they decide to hang out. It also makes being the host a little easier if you ask me! Everything done ahead of time is definitely the key.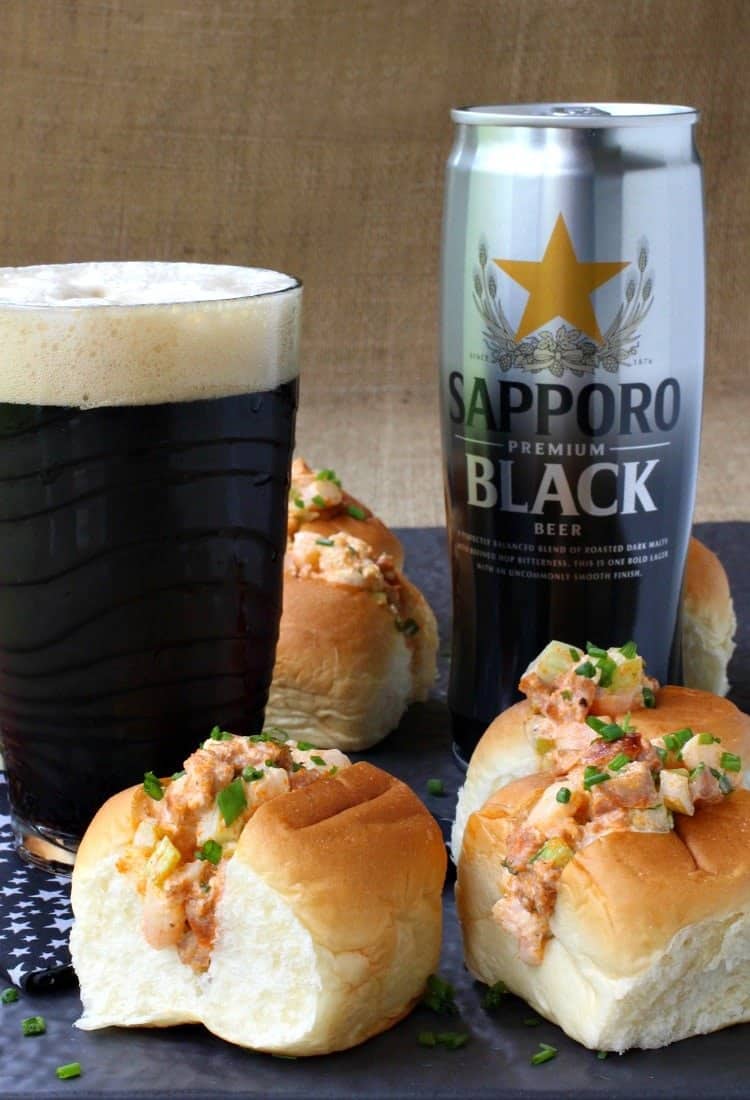 Get out there and check out new Sapporo Premium Black and see what recipes you like to drink it with!
Print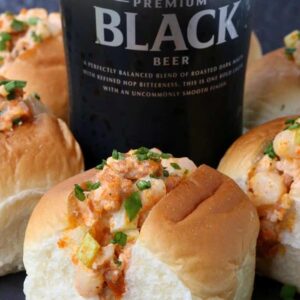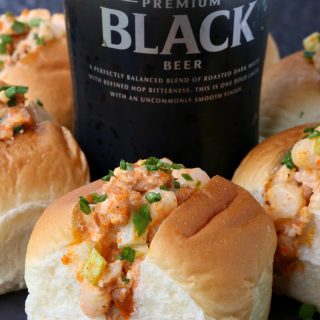 Mini Chorizo Shrimp Rolls
---
Ingredients
1

lb. cooked shrimp, chopped

3/4

lb. chorizo sausage, cooked according to package directions and chopped

1 cup

diced celery

1/4 cup

chives, chopped

1/2 cup

mayonnaise

1 tablespoon

dijon

1/2 teaspoon

salt

1/2 teaspoon

pepper

2 tablespoon

buffalo wing sauce

16

slider buns
extra chives for garnish
---
Instructions
Mix all the ingredients for the salad in a medium bowl, stirring to combine.
Cover the mixture with plastic wrap and chill.
When ready to serve, cut each slider buns down the center but not all the way through.
Fill with the chorizo shrimp salad, garnish with extra chopped chives and serve.