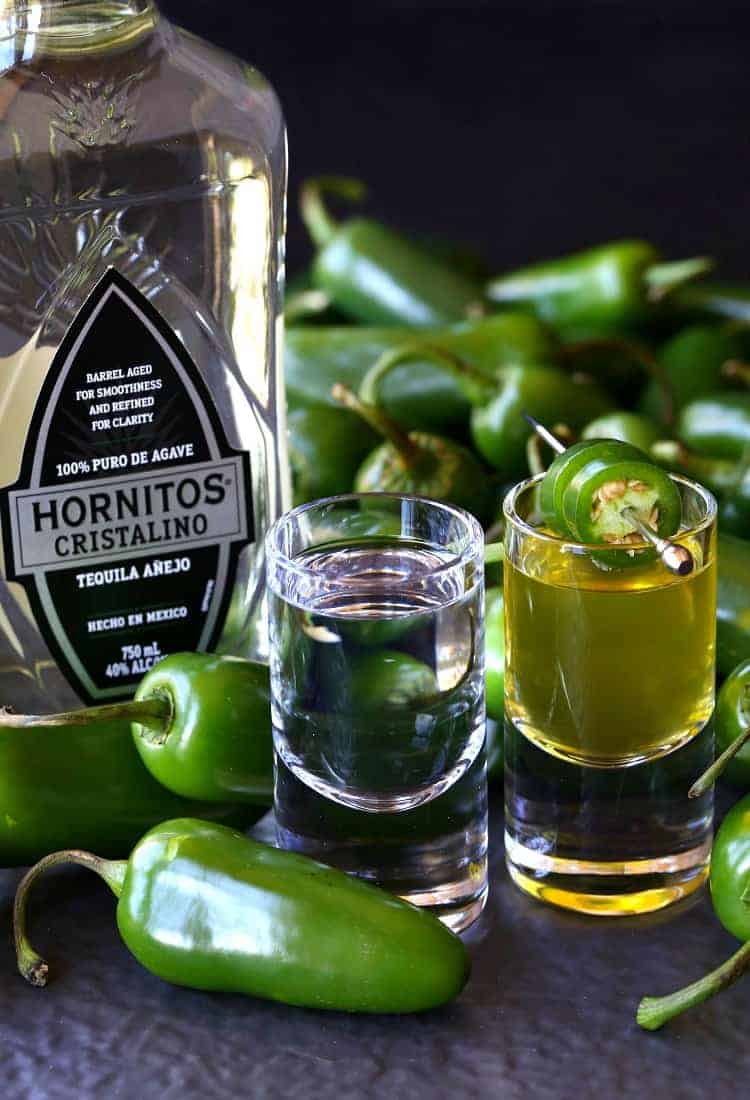 You guys have all heard of a Pickleback shot right? Tonight we're spicing things up and making a Jalapeñoback Shot instead!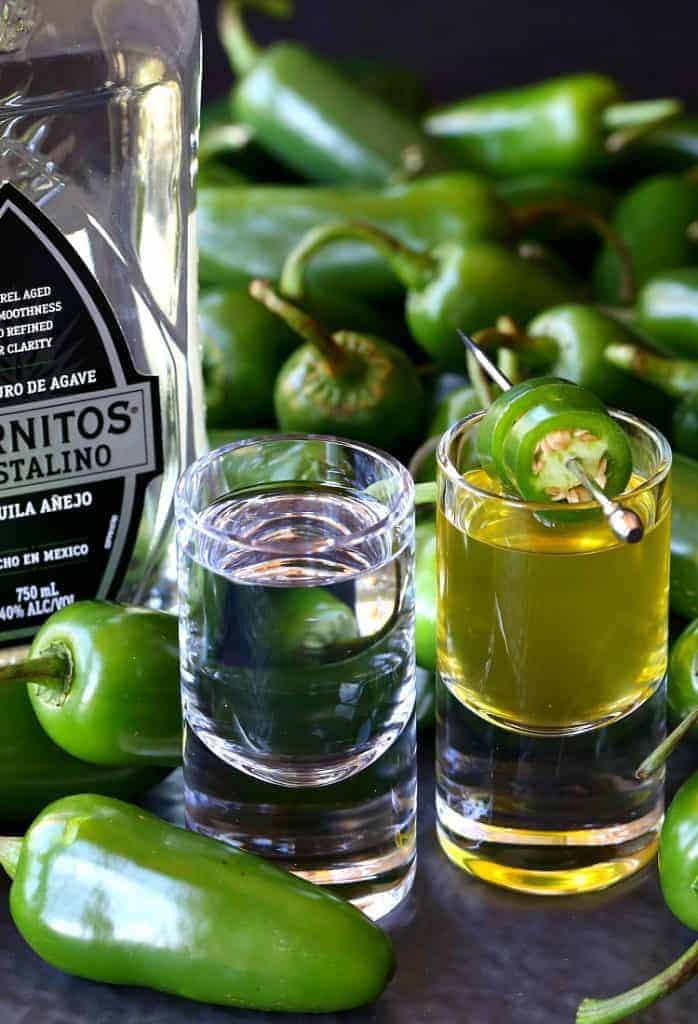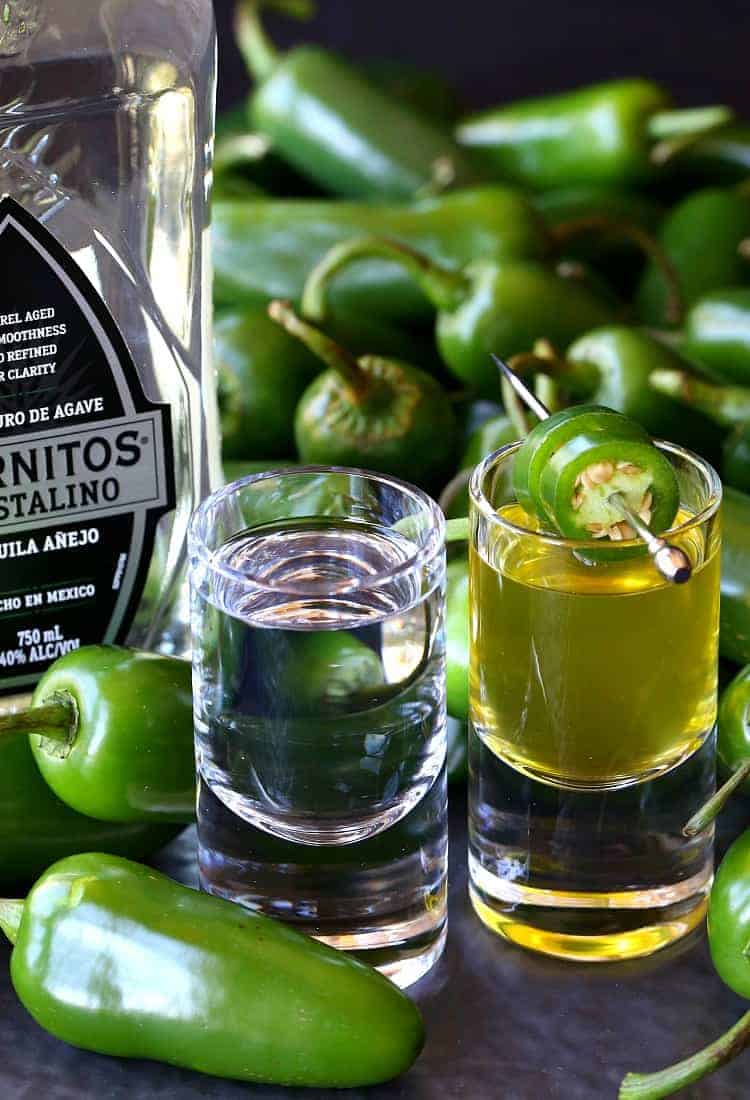 Yeah you know I can't leave well enough alone.
I love putting my own twists on recipes that everyone is already familiar with. Cocktails, appetizers dinner…you name it, I'll put some sort of a twist on it.
And most of the time I like my twist on the recipe even better.
One of my favorite recent pasta twists we made was this Italian Wedding Meatball Pasta Bake. So I took the flavors of Italian Wedding Soup and turned it into a pasta dinner.
And man I gotta tell you, it was awesome.
Or I've done fun twists on cocktails like this Pumpkin Moscow Mule, just swapping out the traditional flavors with more Fall type flavors. That one is on the top of my list these days too.
So you get the idea, right? Just think of one of your favorite, classic recipes and figure out how to put a spin on it and see what you come up with.
Now let's talk about this Jalapeñoback Shot.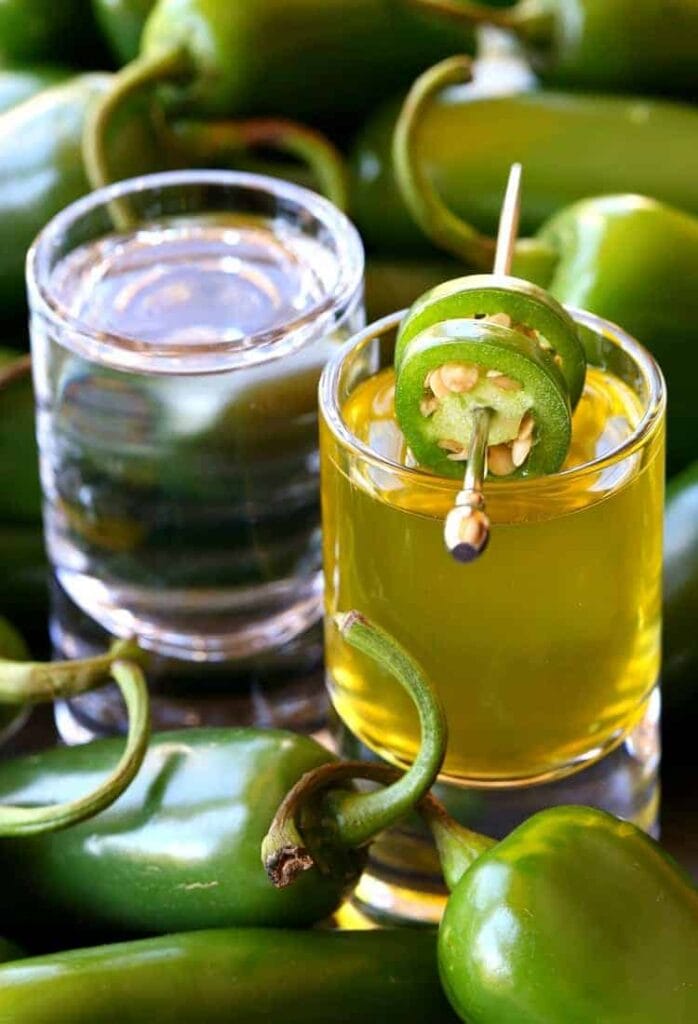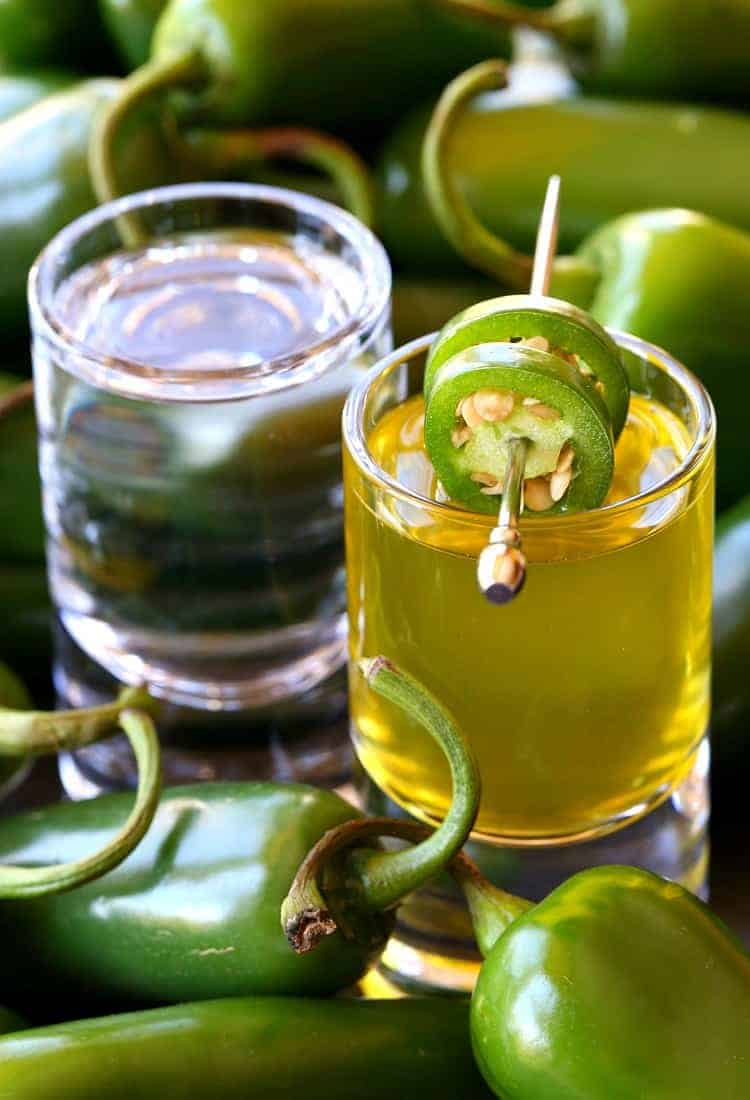 It's tasty.
It's spicy.
And it's going to go right to your head.
Now, you're not going to be wanting to belly up for the night and drink a whole bunch of these…I don't think anyway…if you do make sure you've got some antacids on hand.
But one, two or even three?
Yep. I'm in for that.
The juice here is from pickled jalapeños so it's not blow your head off spicy. Just spicy.
And instead of whiskey that's used in a pickleback shot, I'm switching that out with tequila. Why? Because when I think of jalapeños I think of Mexican food and that goes with tequila.
That's my answer and I'm sticking to it.
I used Hornitos Cristalino, an añjeo tequila with an ultra smooth finish. It's flavor is rounded out with sweet honey finish so it's going to be the perfect tequila to balance out the heat from the jalapeño juice.
Just in case you're wondering…you shoot the tequila first and chase it with the juice. Just an FYI for all the Pickleback novices out there.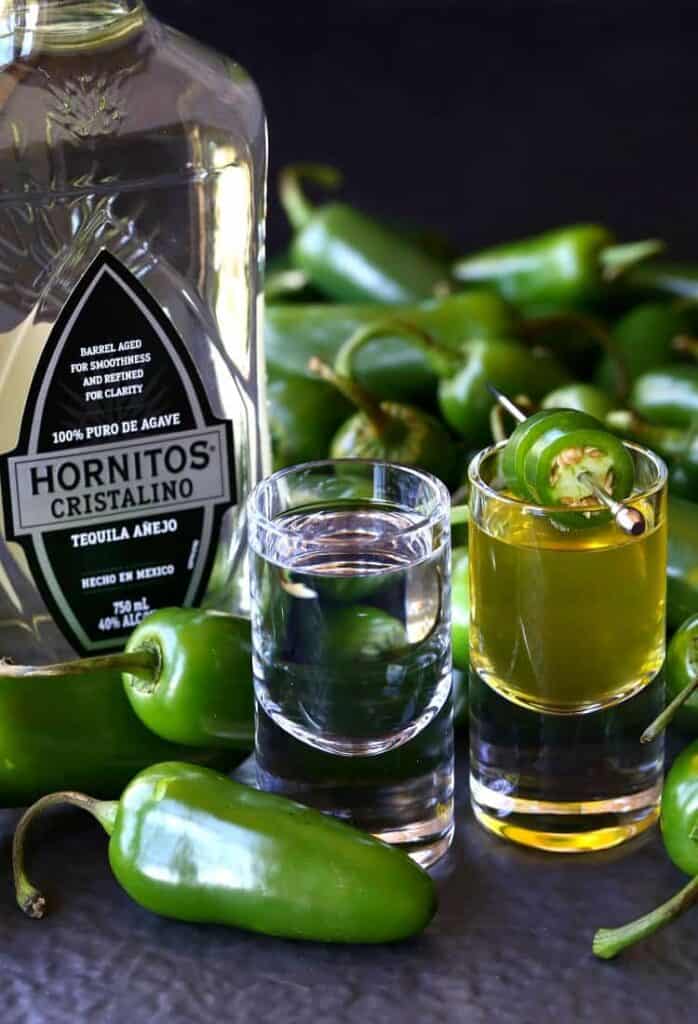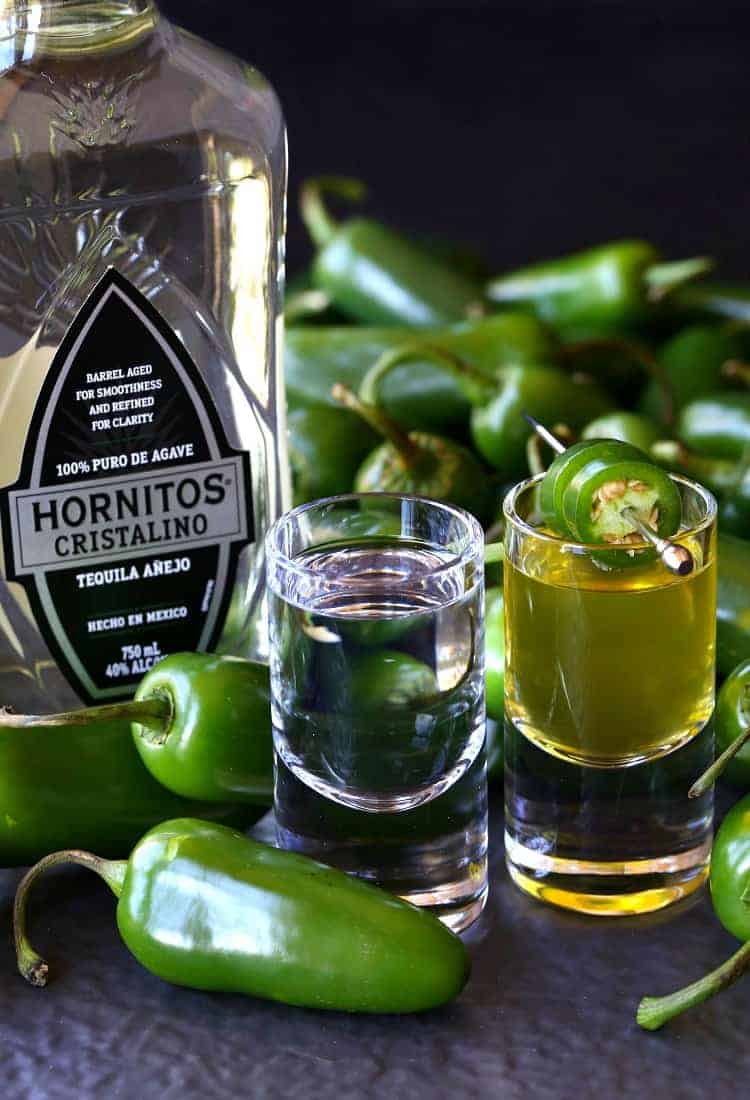 What are some of your favorite recipes that you'd like to see a twist put on? Let me know in the comments and we'll get some going!
Print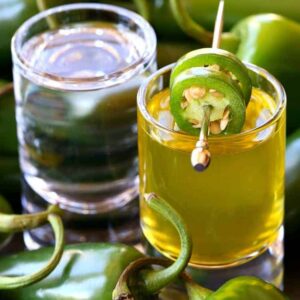 Jalapeñoback Shot
Author:

Yield:

1
---
Ingredients
1 shot of tequila
1 shot of pickled jalapeño juice
jalapeños for garnish
---
Instructions
Pour the shots in two separate shot glasses.
Drink the tequila shot first and follow immediately with the jalapeño juice