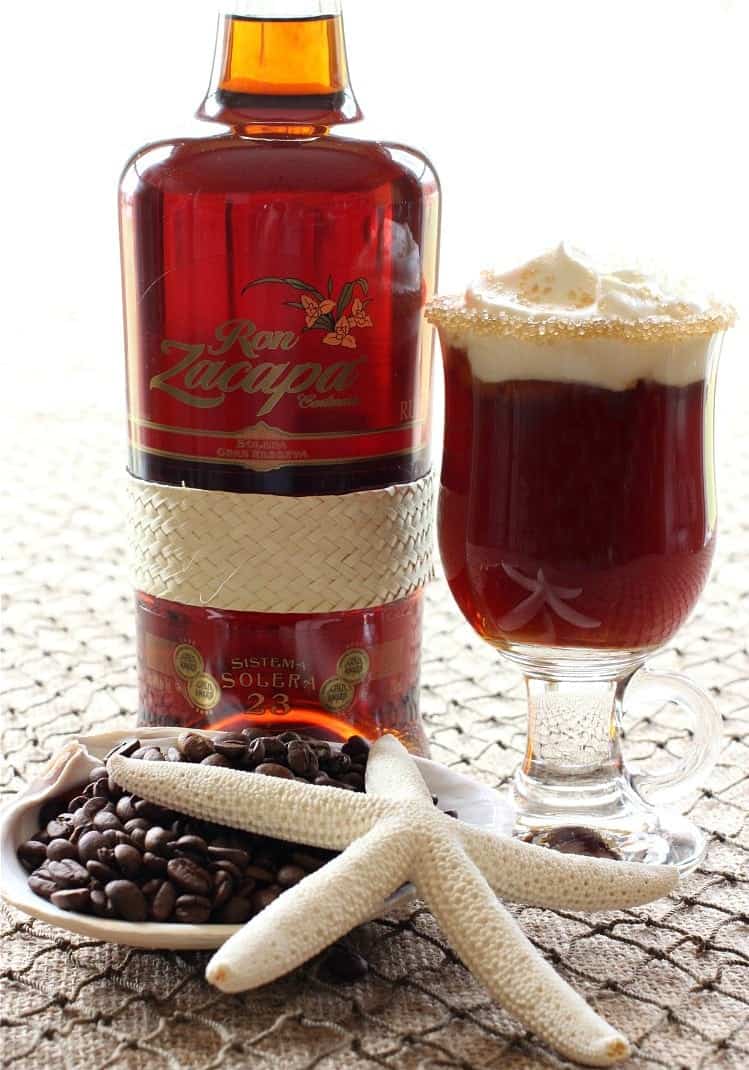 Island Coffee is my kind of coffee cocktail. It's made with Ron Zacapa Rum, strong black coffee and fresh cream. This is my favorite way to way up in the morning!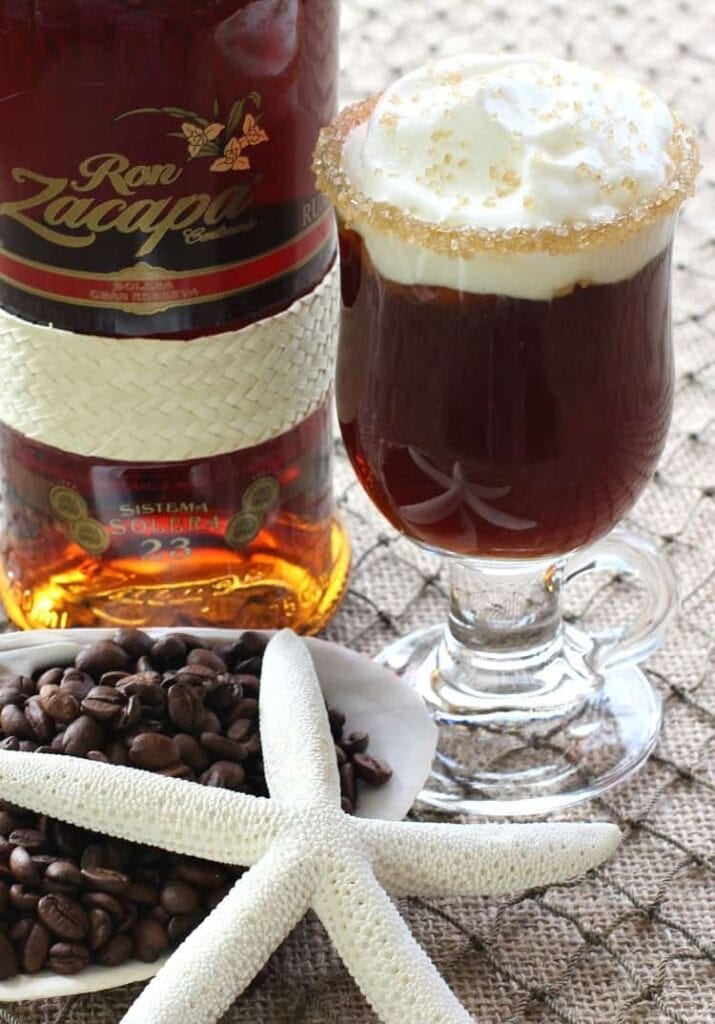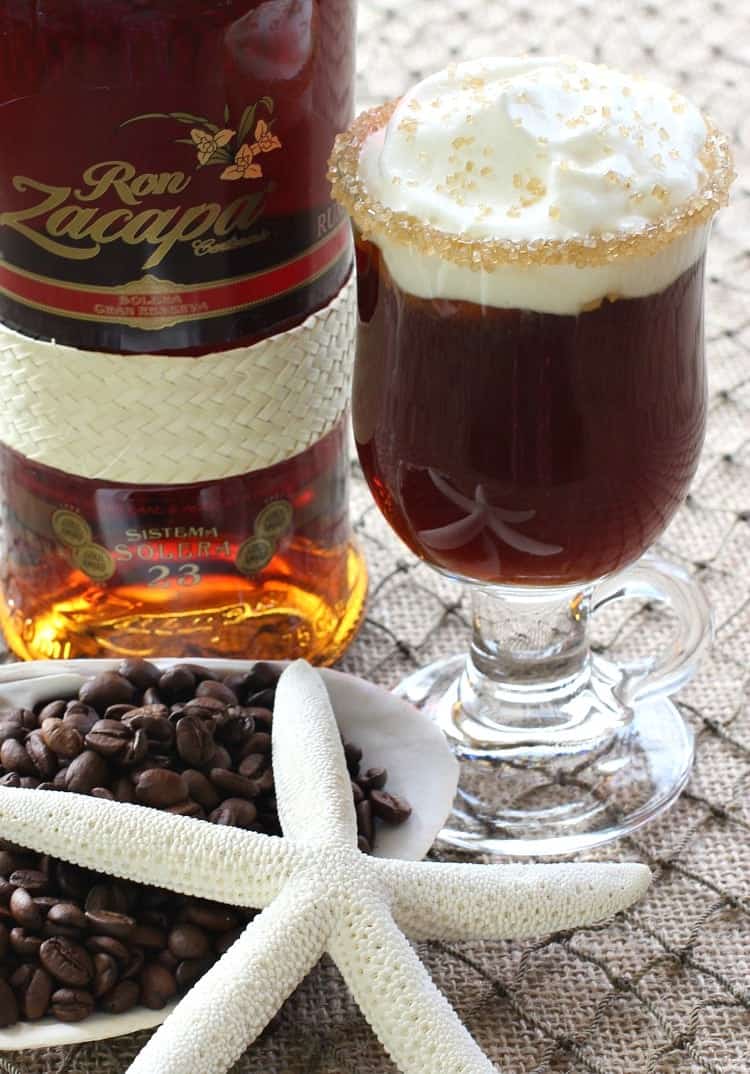 I don't know about where you all are today but here in Jersey – we've got ourselves a blizzard.
Like a real record breaking, foot (or feet) of snow dumping blizzard. I know everyone out here is saying that we are due for some bad weather and snow since our weather so far this season has been so mild. But I'll take the almost 70 degrees it was on Christmas day instead of this.
The kids are happy as can be since this means days and days of fun sledding ahead for them. To me it means hours of snow blowing and shoveling…but once that's all done I'm making myself some of this Island Coffee.
Now normally I really don't need to mix Zacapa with anything. Just a few pours in a glass is all I need. But times like these when I do look forawrd to a hot beverage, I like to add a little kick. And what better kick to add than a nice quality rum like Zacapa?
This Island Coffee gets flavored with just a little banana liquor to keeo the island theme going. Not enough to make the drink to sweet, just enough to give you that hint of banana flavor. I'm not even sweetening the whipped cream at all for this drink, I want to taste the coffee and rum. Mostly the rum.
I do enjoy rum in lots of different cocktails when it's hot OUT. Mostly with citrus like grapefruit or orange flavors…but we need to get the rum at the party when it's cold out too…
Just brew a cup of your favorite coffee, preferable regular coffee for this, not a flavored variety, and then add in the banana liquor and rum. Top it off with a few scoops of the fresh whipped cream and you're good to go.
After a few of these Island Coffee cocktails you'll be ready to tackle round two of shoveling all that snow! And then you;ll have an excuse to come back inside and have a few more.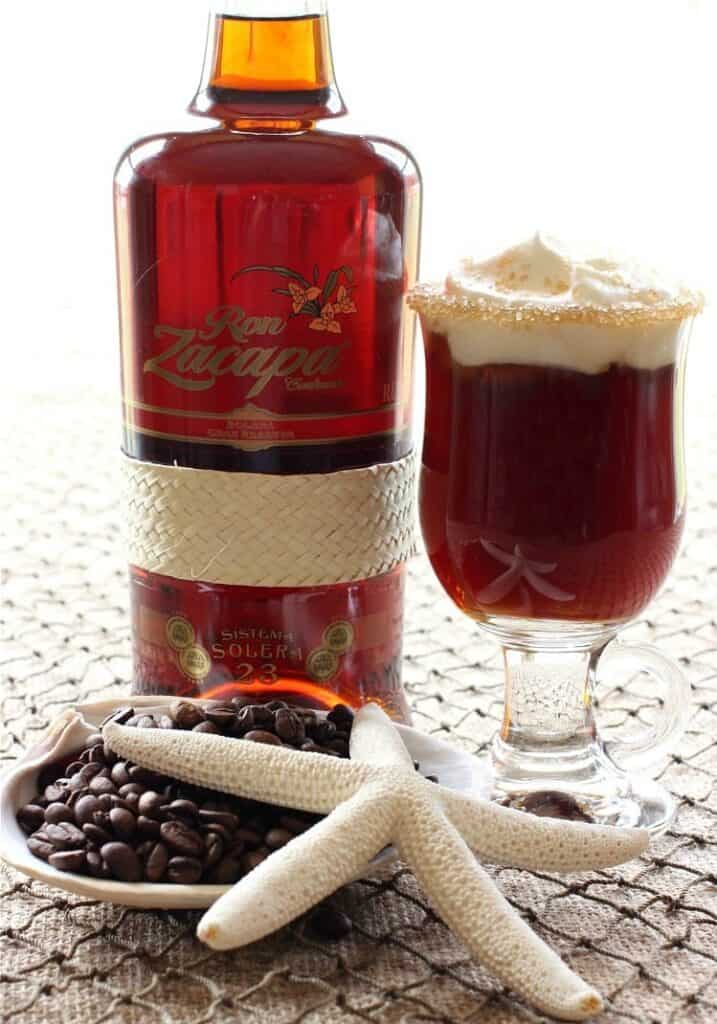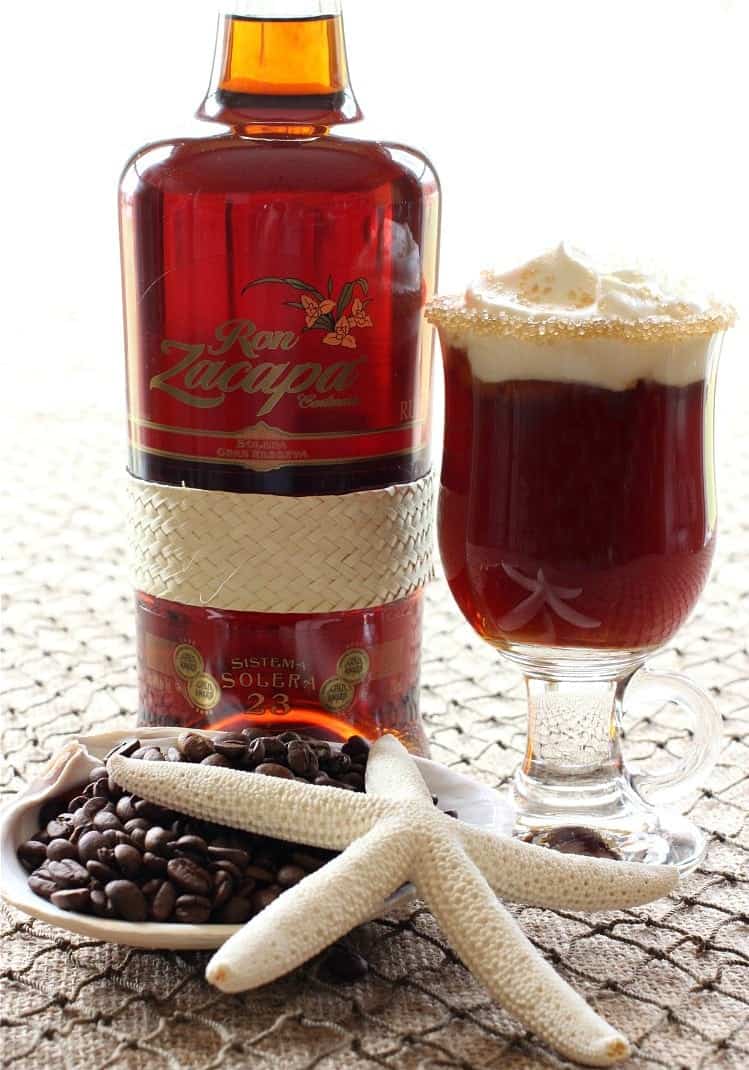 I mixed up this Island Coffee for thebar.com so head on over and check out tons of other amazing cocktails!
Print
---
Ingredients
8 ounce

s fresh brewed coffee

1 1/2 ounce

s Ron Zacapa Rum

1/2 ounce

banana liquor

1/3 cup

heavy cream

1 tablespoon

brown sugar
Coarse brown sugar for garnish
---
Instructions
Add the brown sugar to the hot coffee and stir.
Once the sugar is dissolved, add the rum and the banana liquor and stir again.
Beat the cream until soft peaks form and spoon it on top of the coffee.
Garnish with the coarse brown sugar or more of the plain brown sugar if desired.