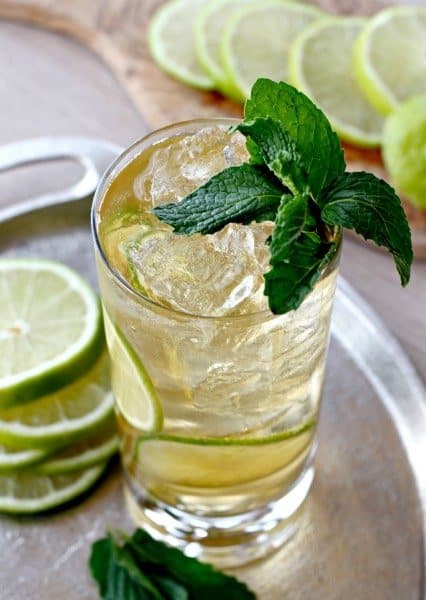 Let's start looking ahead to some warmer weather with this Gin and Ginger Fizz cocktail I made over at Food Fanatic! A light, refreshing cocktail perfect for any time of the year!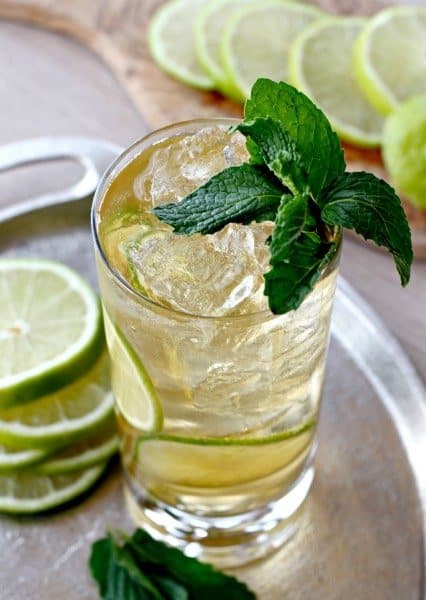 I'm so sick and tired of the cold and the snow – and we just got another foot of snow the other day.
A foot.
It took me half a day just to clear out my walkways and driveway. And I see in the forecast there's more snow coming later this week.
This winter is just crazy. Not even just the snow but the freezing cold temperatures that we've been having. I'm talking negative numbers.
So I'm going to pretend there are warmer days coming sooner rather than later and make myself a gin cocktail.
I'm not a huge gin drinker but when I do have gin it's always a gin and tonic with a lot of lime. And it's usually warm outside and I'm sitting on my deck.
I don't know why I consider gin to be a summer time liquor – I'm sure plenty of people drink it all winter long. And I know that there are many different ways to drink gin than just making a gin and tonic.
A while back I made my version of a Dark and Stormy using a spicy ginger beer that I discovered while working at a beer festival last summer. I thought this spicy ginger beer would go together well with the juniper flavors in the gin – and it did. And then to sweeten it up a little I added a little Elderflower liquor.
This Gin and Ginger Fizz is as refreshing as it is tasty. Squeeze a couple lime wedges on top and you've got a cocktail that you can enjoy all year round.
I think I might even like this one better than my good ol' gin and tonic. And I didn't have to wait for the weather to warm up to enjoy it! It tasted just as good staring out into all that snow in my yard.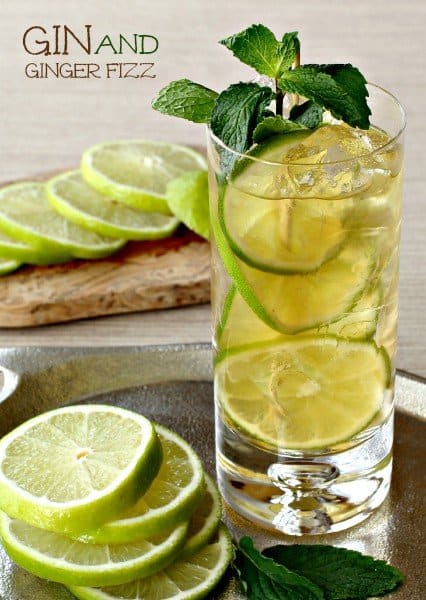 Make sure to head over to the Food Fanatic website to see all their other great recipes!