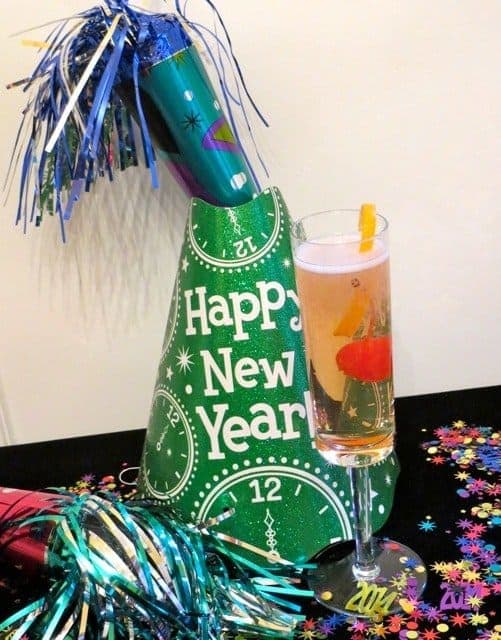 This Ball Drop cocktail is the perfect drink to make for your New Year's Eve party!
New Year's Eve will be here soon and I know that night is usually all about the champagne. Champagne's OK in my book but it's definitely more of a "special occasion" type thing for me. I wanted to find a champagne cocktail that I think everyone will enjoy, especially the guys. This Ball Drop champagne cocktail has a little bourbon and orange liquor in it…just to give it a little extra kick.
I guess everyone's probably started thinking about New Year's resolutions already. I have found that it always seems to be the same top ten things…
New Years Eve Top Ten Resolutions
1. Spend more time with family and friends
2. Fitness
3. Tame the bulge
4. Quit smoking
5. Enjoy life more, slow down
6. Quit drinking – let's not get crazy, but slow down once in a while too
7. Get out of debt
8. Learn something new
9. Help others more
10. Get more organized
For me, it seems that the most important thing is to spend more time with family and friends. Every year at this time I always look back and remember all the things that I have done with my family and realize how quickly time goes by. I've learned to have a different outlook in life and not to stress about everything so much and to just be thankful for the life that I have and the family and friends who are in it.
Easier said than done, I know, it took me a long time to get there.
I hope you all have a safe and happy New Years Eve!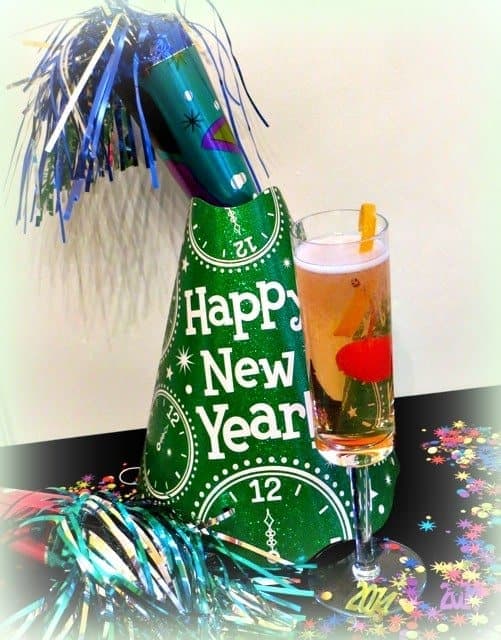 Ball Drop
1. Mix 1 1/2 T bourbon and orange liquor in each glass
2. Top with sparkling wine
3. Garnish with an orange twist and a cherry