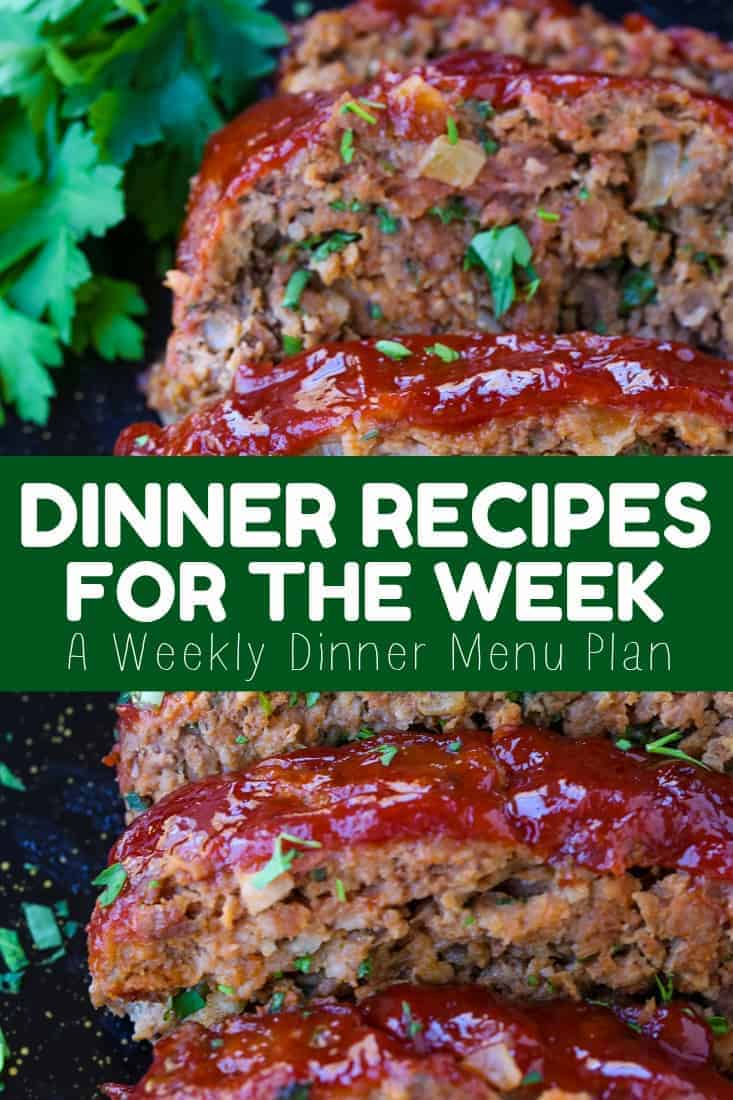 Dinner Recipes For The Week
We're back with another round of Dinner Recipes For The Week! This weekly menu planner is what we're putting on our table this week for dinner!
Are you guys getting sick of the cold weather as much as we are? We're deep into comfort food dinners like beef stew and slow cooker recipes to get us through until spring!
I feel like the end is in sight though, spring is right around the corner! The days are getting longer, it's not pitch black when the kids leave for the bus in the morning. It's coming.
Then we can get back into our Low Carb Recipes and some summer time grilling and cocktails! Now that's my favorite time of the year, when you can't wait for work to be done so you can sit out on the deck with some food, drinks and friends.
But for now let's stay in our sweats and cozy up to a few of these delicious and cozy Dinner Recipes For The Week!
Dinner Recipes For The Week
This weekly menu planner will help you get dinner on the table for the week! These are the dinner recipes we plan for our family, we hope you like them!

Our boys typically don't allow too many leftovers from dinner unless it's a big meal like Turkey Breast or Ham Dinner. So we're cooking at least 5 out of 7 days of the week, if not more!
There are days that we go out to eat or grab what we can find on the way home from a sporting practice but I can bet a solid part of our week is making food.
Not a fan of cooking EVERY day? We get it. Maybe you've got a busy job outside of the home and meal prep on the weekends?
We've got you. Try any one of these recipes that will give you at least a couple of days of leftovers!
• Slow Cooker Sausage and Peppers
• Crock Pot Applesauce Pork Roast