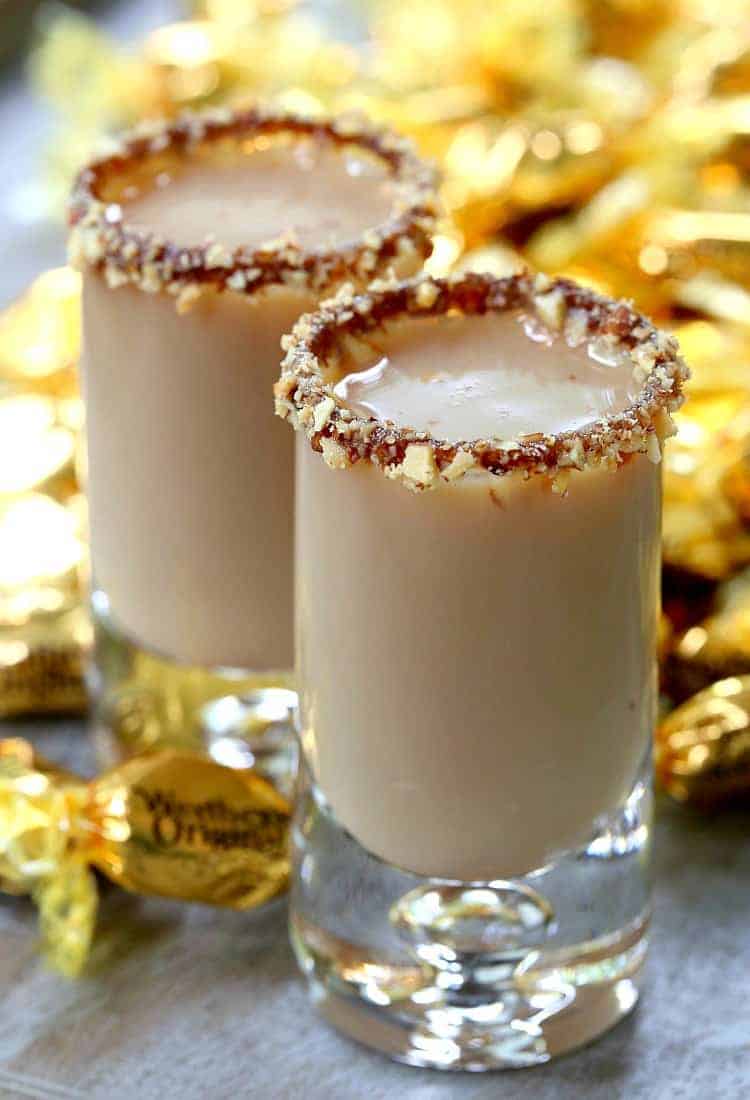 Chocolate Toffee Crunch Shot
Make this Chocolate Toffee Crunch Shot at happy hour or after dinner for a dessert cocktail! You guys know how much I love a good dessert cocktail!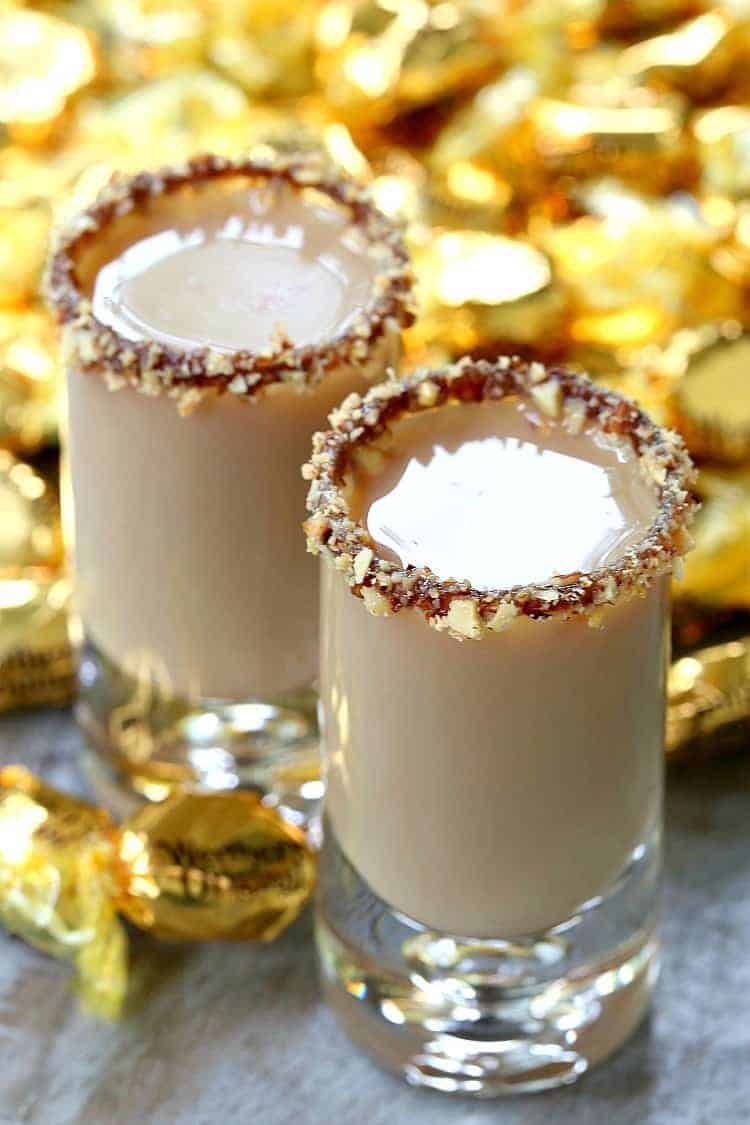 There are shots and then there are dessert shots.
Two totally different things as I'm sure you know, but the word "shots" doesn't always mean tequila and a lime in my house. Sometimes it is just that – and sometimes it's a shot like this Chocolate Toffee Crunch Shot that even your grandma will like.
When your having a party with family especially, I bet you'll have a variety of ages there like we do. From grandma all the way down to the little guys, you have to have food and drinks for everyone.
And if you're around our family parties at all, you'll see that the grandma's and grandpa's we have in our family would never turn down one of these shots.
They might even be grabbing the shaker from me, our parents know how to party.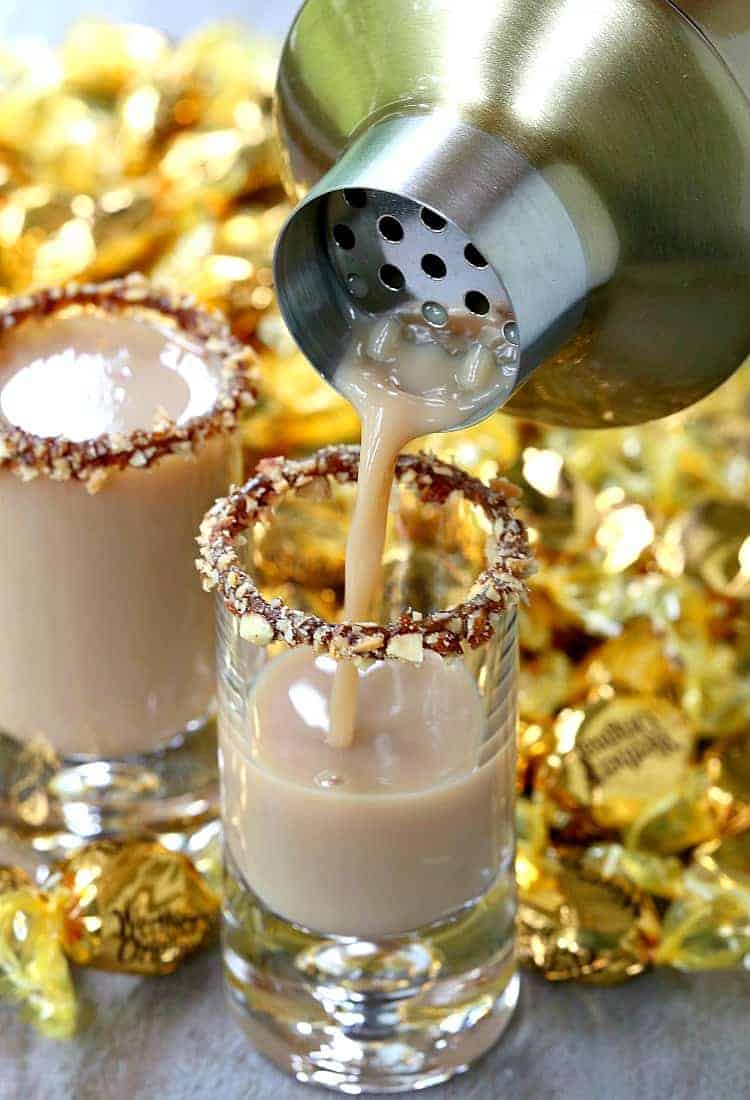 The rim for this Chocolate Toffee Crunch Shot is extra important. The chopped almonds and chocolate syrup give you that toffee texture while the drink inside goes down extra smooth.
Don't be afraid to mix up the ingredients here too. You could use caramel syrup instead of the chocolate or even mix them both together! Almonds aren't your thing? Use walnuts or peanuts…anything you have in the house.
Make sure you keep turning that shot glass around to get all the tasty rim off these glasses as you drink. No shooting required for these, you can sip them like a fancy after dinner drink…or bottoms up.
Pick your method.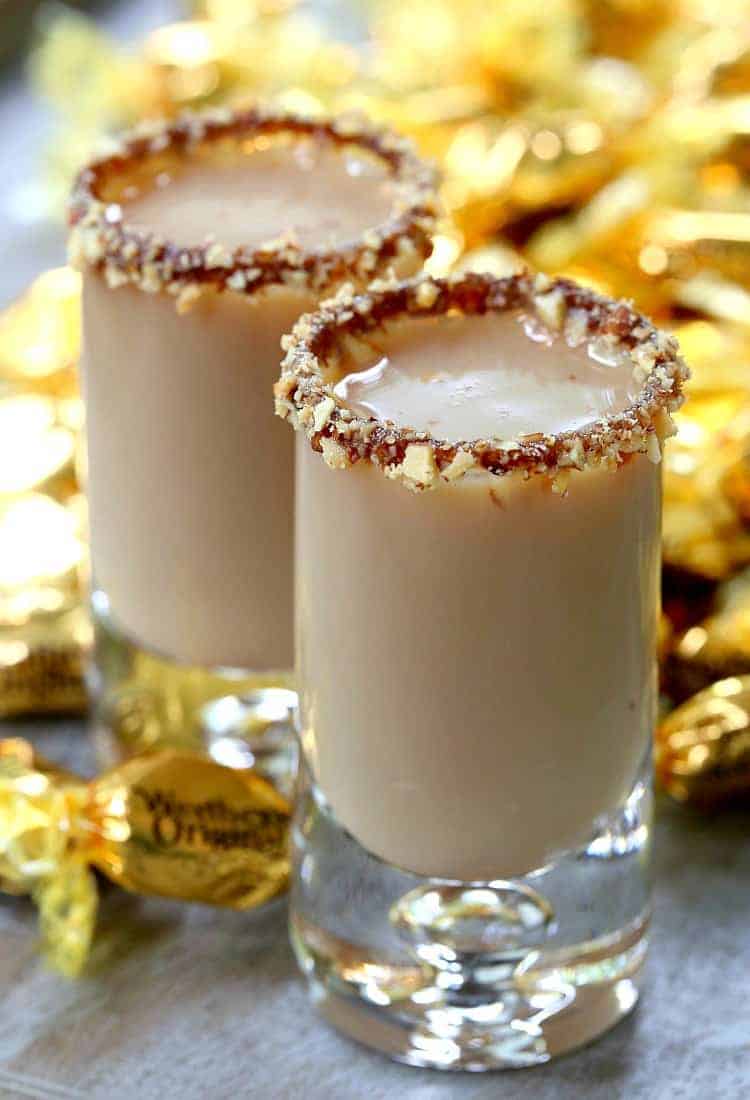 Make a whole shaker up ahead of time so you can serve this Chocolate Toffee Crunch Shot in large quantities. You can even rim the glasses ahead of time so they're all set to go.
Because once your guests get a taste of one of these drinks, they'll be asking for another!
Print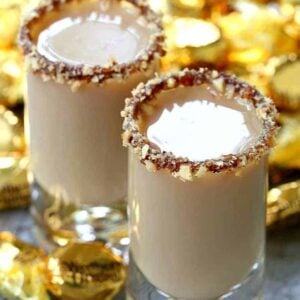 Chocolate Toffee Crunch Shot
Author:

Yield:

2
---
Ingredients
2 ounces Bailey's Irish Cream
1 1/2 ounces Chocolate vodka
1 ounce Kahlua
1 ounce Amaretto
chocolate syrup and chopped almonds for rimming the glasses
---