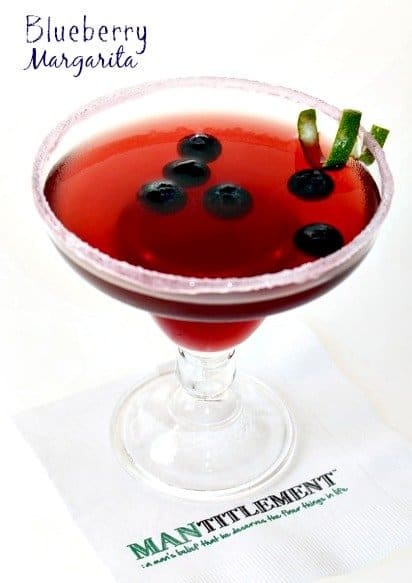 My Blueberry Margarita wins for the Cinco De Mayo tequila drink this week! A twist on a classic lime margarita, the blueberries go really well with the tequila in this drink, trust me.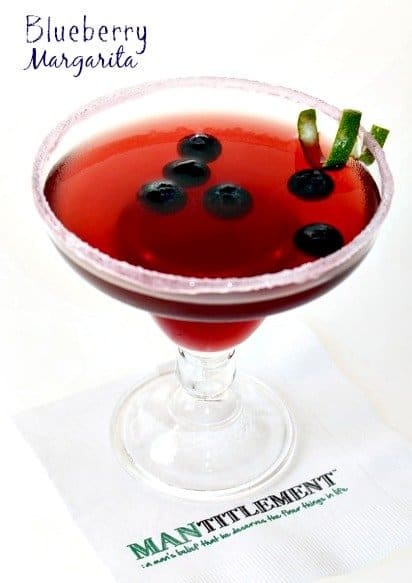 You don't have to break the super expensive tequila for this drink because the blueberry flavor really comes through. But I'm not saying that you shouldn't use great tequila either, my wife always says that the best margaritas are made with Patrón…expensive, but the best!
So, have you heard about this crazy lime shortage? I went to the grocery store to get some limes for my recipes this week and there was a sign that said- Limes, 3 for $3. 3 limes for three dollars? This can't be right, so I threw a bunch into a bag an went on with my shopping. Then I went to check out and it turns out the sign was right. I used to buy 8 limes for like 3 bucks, right? Apparently, due to bad weather, disease and the drug cartel limiting supplies, the prices of limes has gone through the roof.
When you order a gin and tonic at a bar next time, just watch, it might come with a lemon instead of a lime.
I had to make adjustments. What else could I use to make a margarita drink besides limes?
Blueberries were my answer. I'm not saying that blueberries are cheap, but they're never cheap unless it's the middle of the summer and you catch them on sale.
I wanted to make this margarita to feel like a splurge. Not like you were getting ripped off paying $10.00 for a bag of limes.
This Blueberry Margarita is easy to make and totally worth the 5 bucks for the blueberries.
Hopefully I've given you enough ideas to have some good drinks this weekend.
If not, there's always bourbon!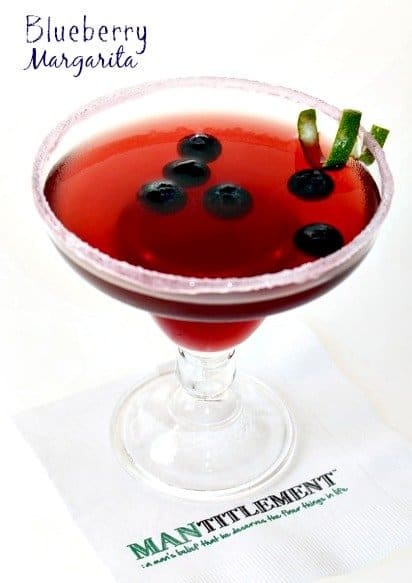 Print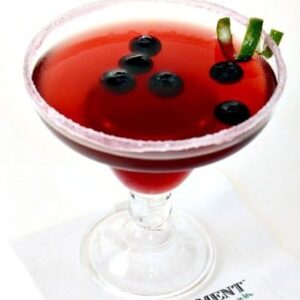 Blueberry Margarita
Yield:

1

1

x
---
Ingredients
1 pint

of blueberries

2 ounce

s of tequila

3 ounce

s blueberry pomegranate juice

3/4 ounce

triple sec
---
Instructions
Mix all the ingredients together in a cocktail shaker and pour into a martini glass.
Garnish with fresh blueberries.
---
Notes
Optional: You can also dip the rim of the glass in water, then dip into sugar.
---