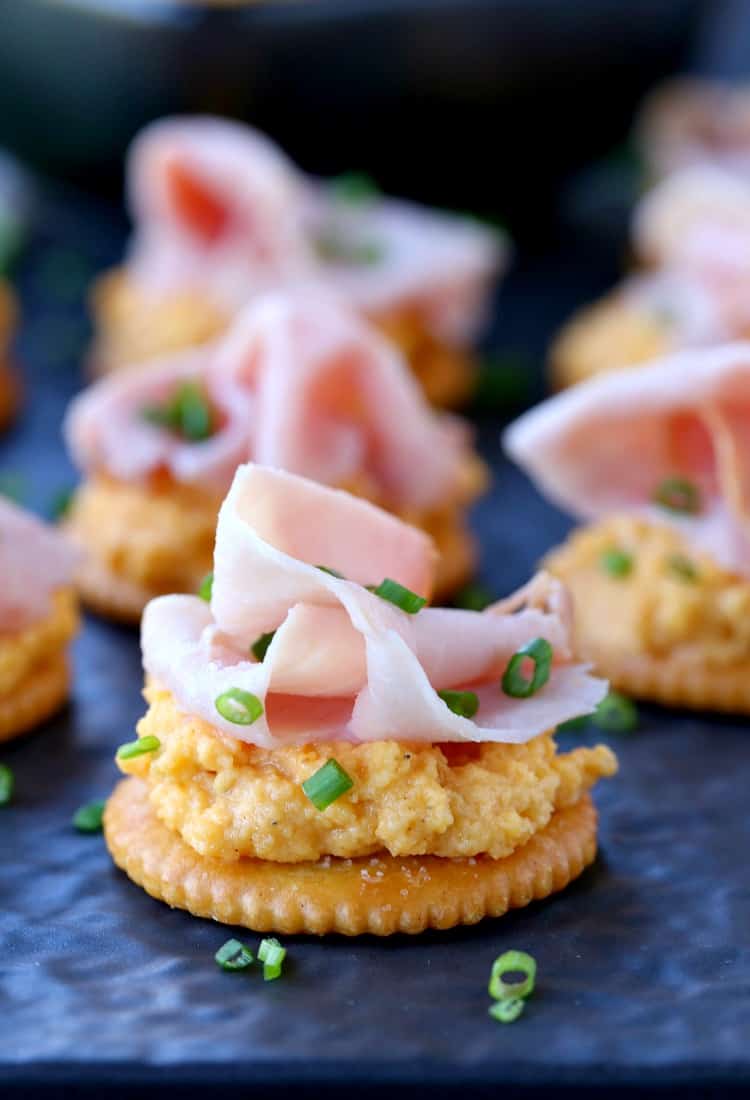 Ham and Pub Cheese Crackers
Make these Ham and Pub Cheese Crackers whenever you're in the mood for those classic ham and cheese flavors! We make these for lunch, snacks or appetizers at a party!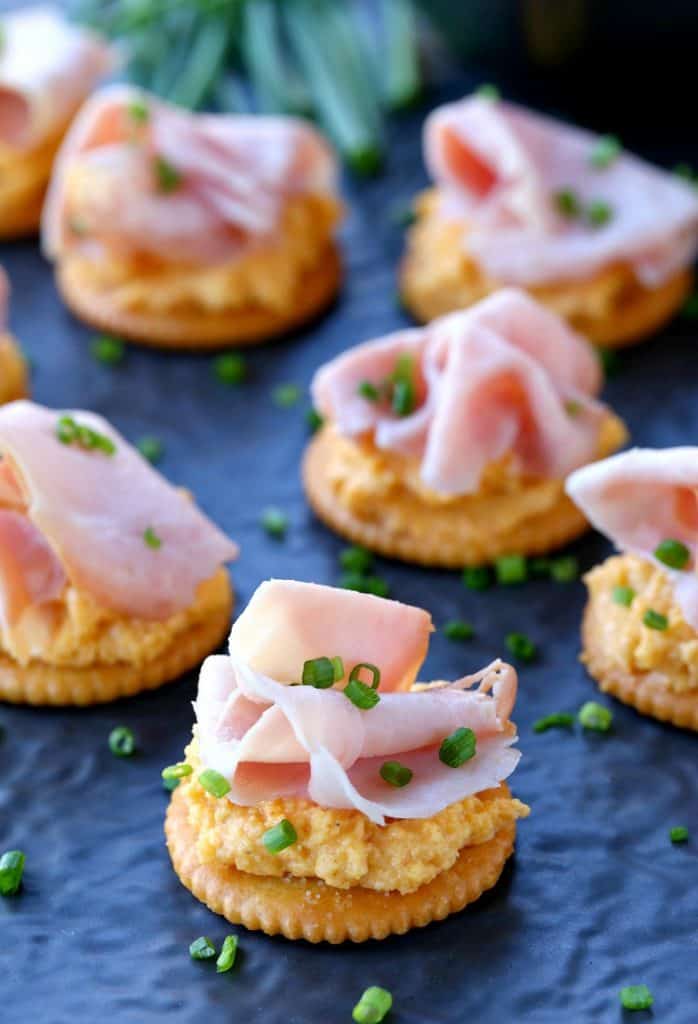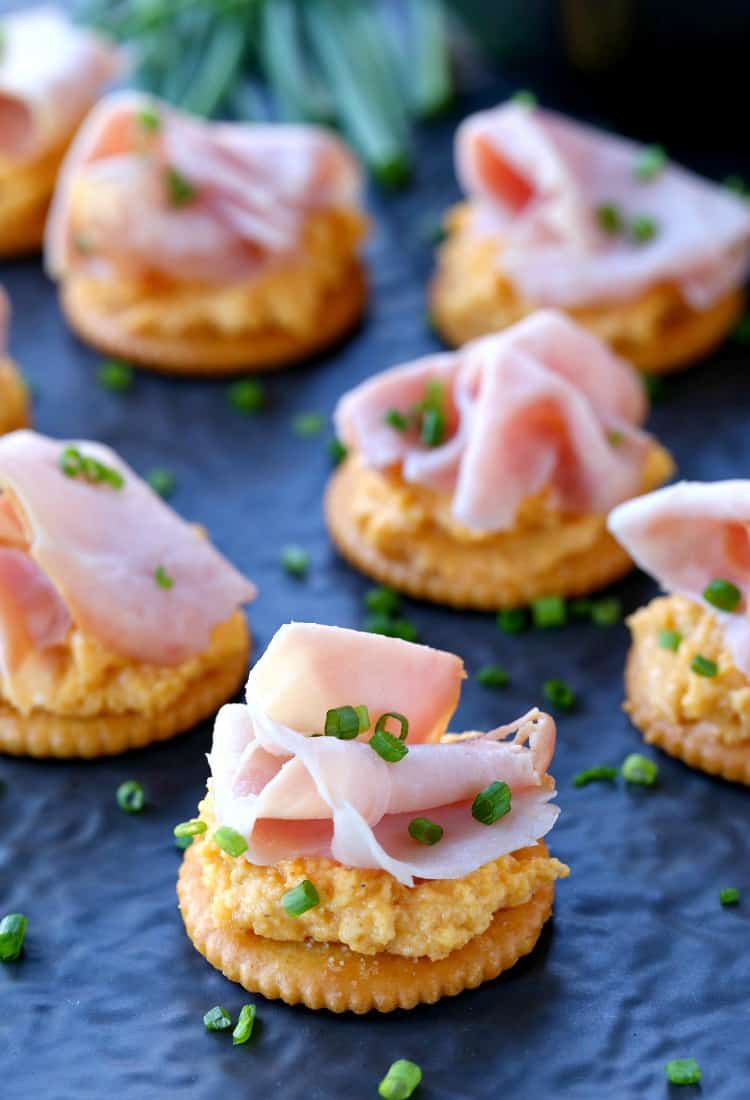 Pretty much every time we get together with friends or family, there's always cheese and crackers involved.
It could be a whole cheese and cracker platter or just a box of crackers and a container of pub cheese. Either way are good for me, it's just such a classic combo.
There's so many things you can add to a cheese platter so that there's something for everyone. Low carb options like this Fresh Ricotta Vegetable Dip or these Italian Deli Roll Ups are some of our favorites!
We love pub cheese so much that we decided to make our own, with actual beer in there…one of our other favorites is Port Wine cheese, obviously with wine so why not make our favorite pub cheese with beer?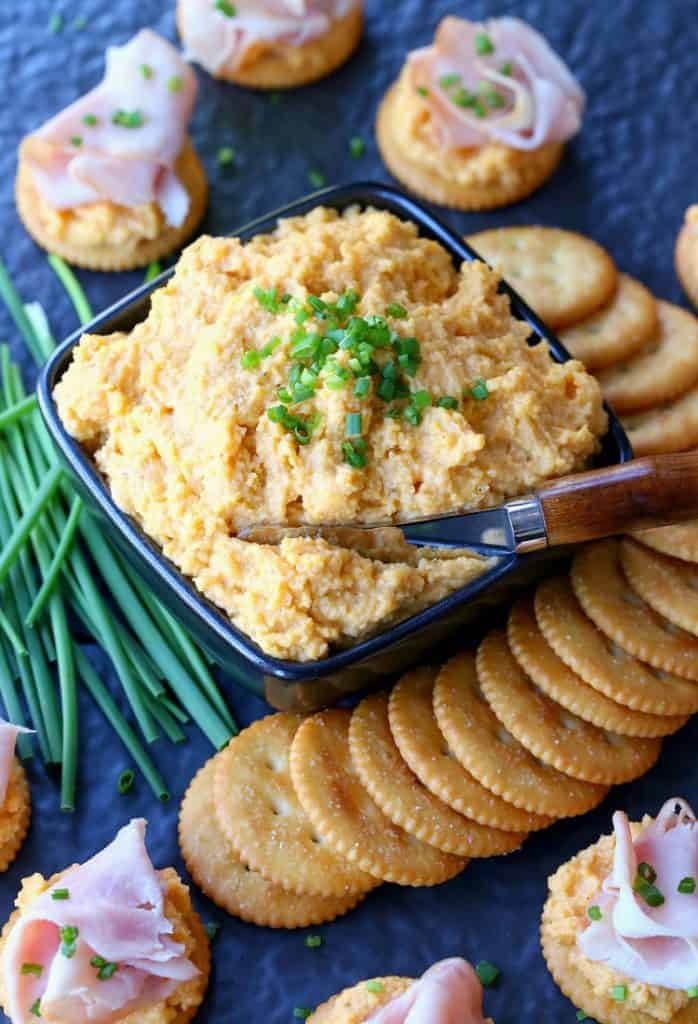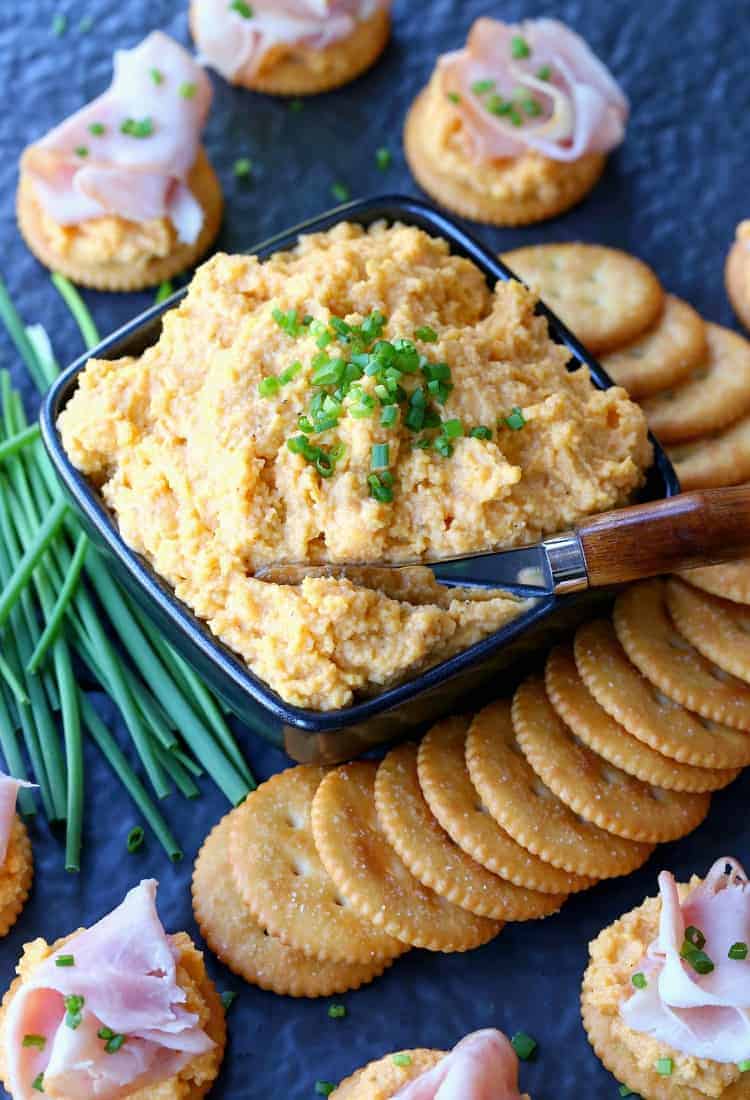 Seemed logical to me.
And then for the topping. I like a topping to go on my cheese and crackers so I thought of the classic ham and cheese sandwich. You've got your cracker to stand in for the bread and then that homemade pub cheese and ham.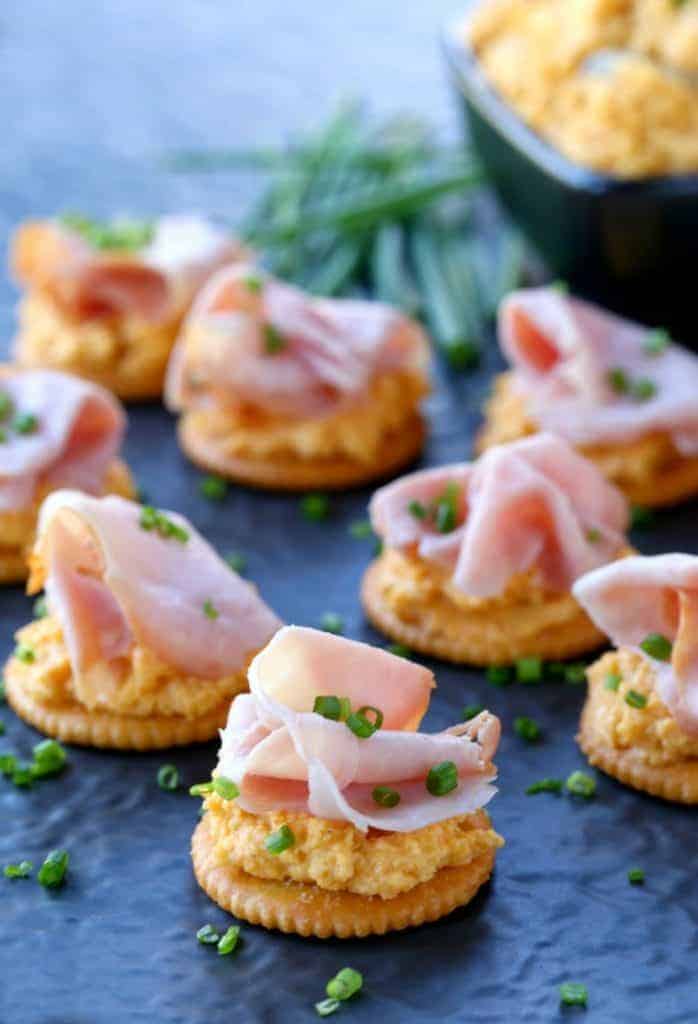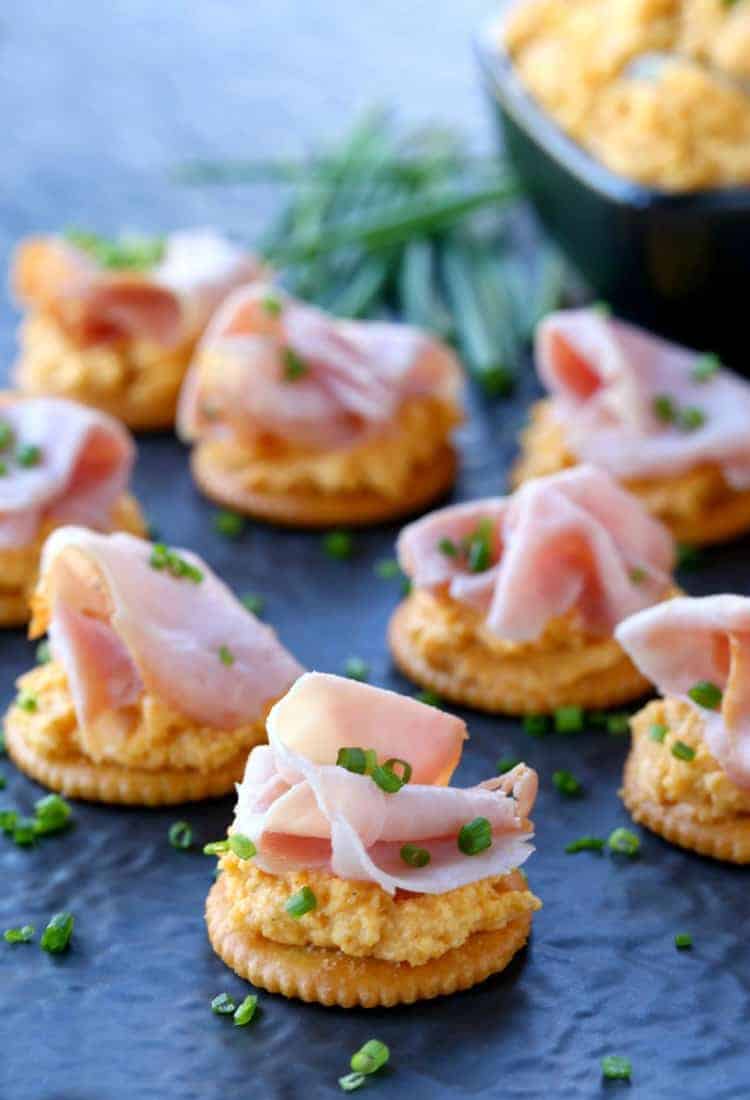 We're talking perfection here.
The cheese comes together really easily in your food processor. Just add the ingredients and you favorite ale, I chose a darker ale for the real beer flavor but use whatever you like.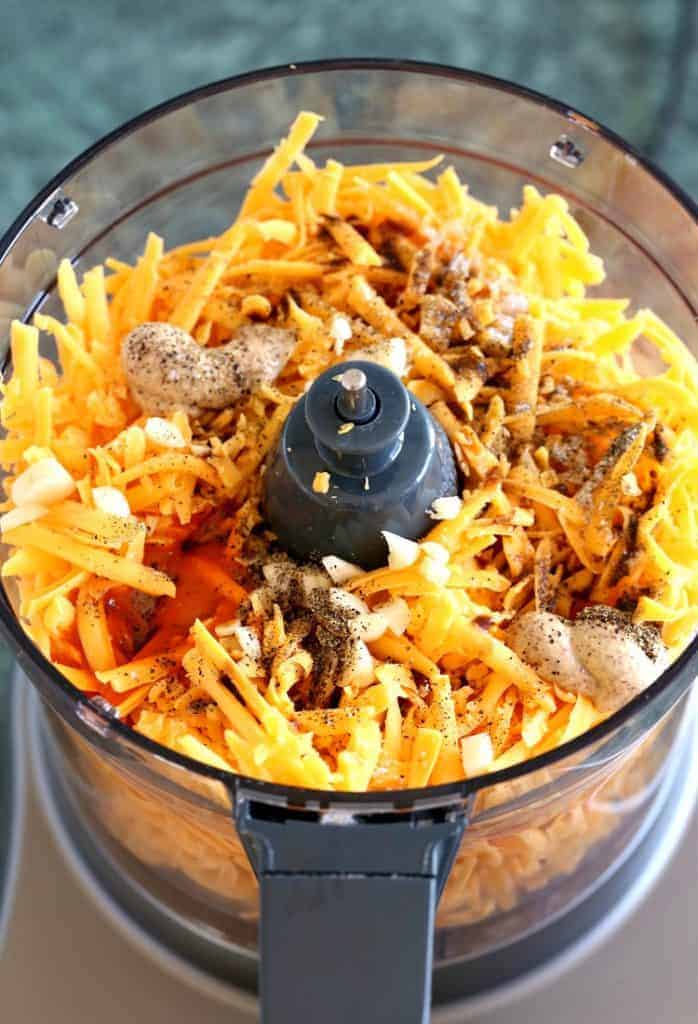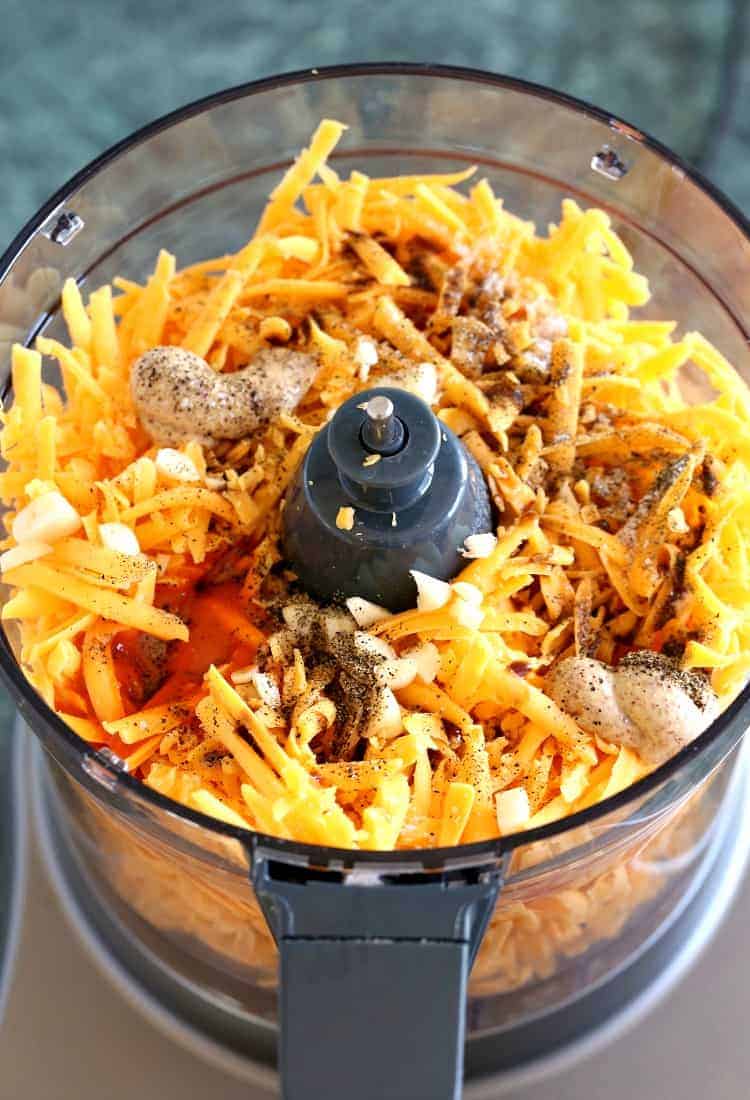 Blend until smooth like this…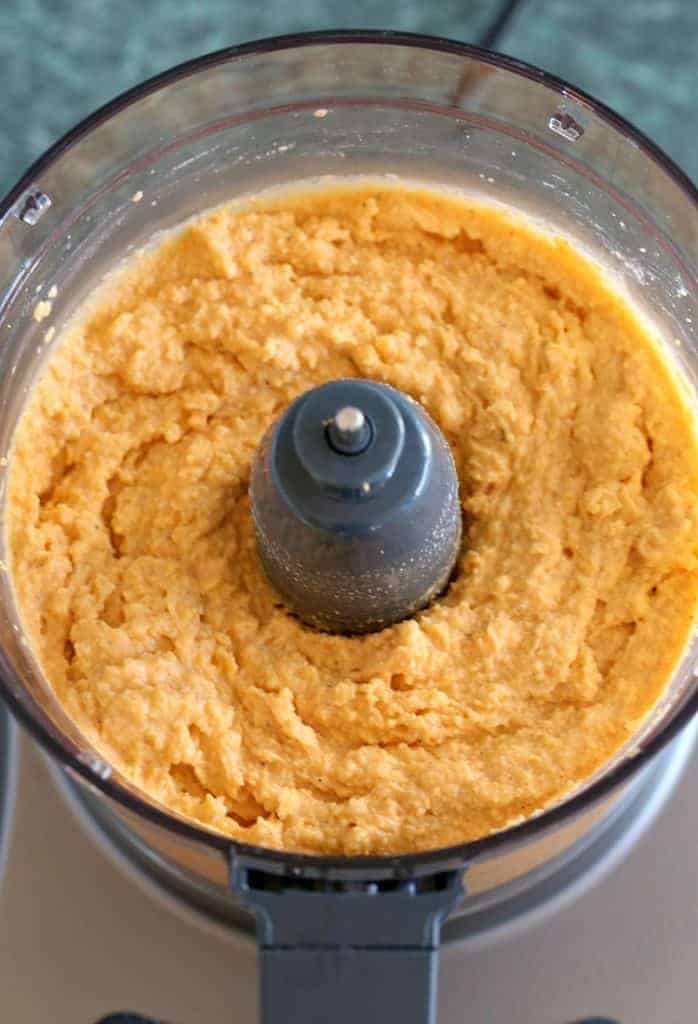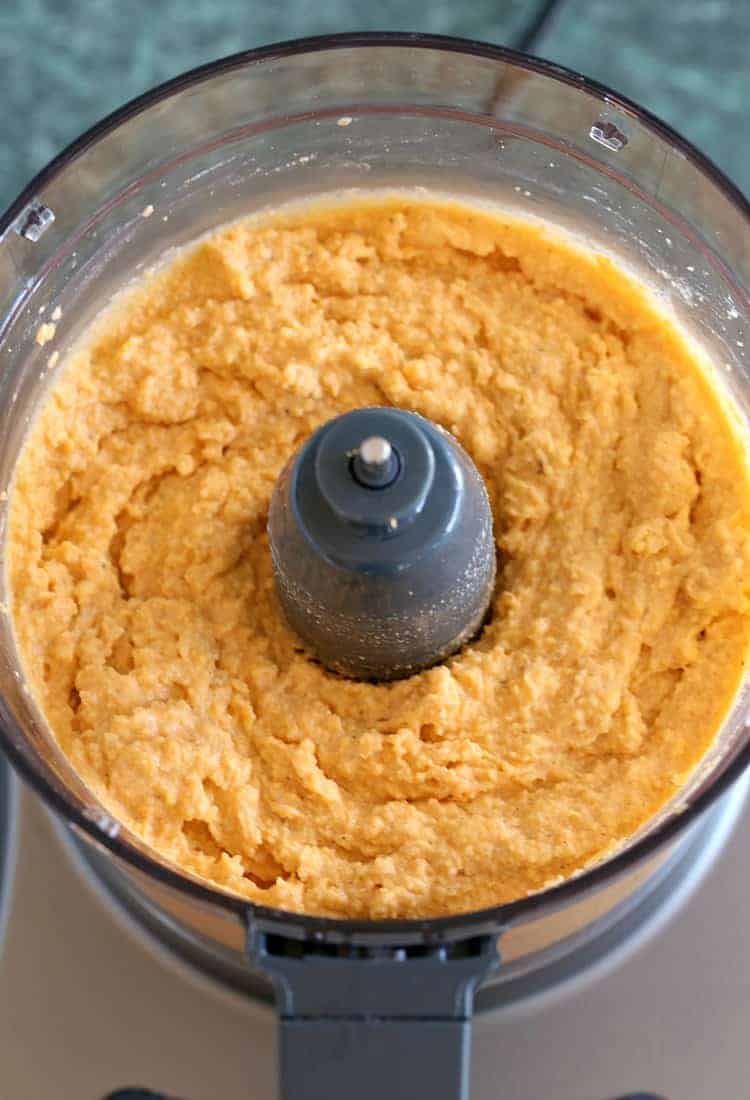 Once the cheese is blended together you can start assembling the crackers.
Add a good smear of the cheese on your cracker of choice then top it with a piece of thinly sliced ham.
That's about it guys, really simple.
Really tasty.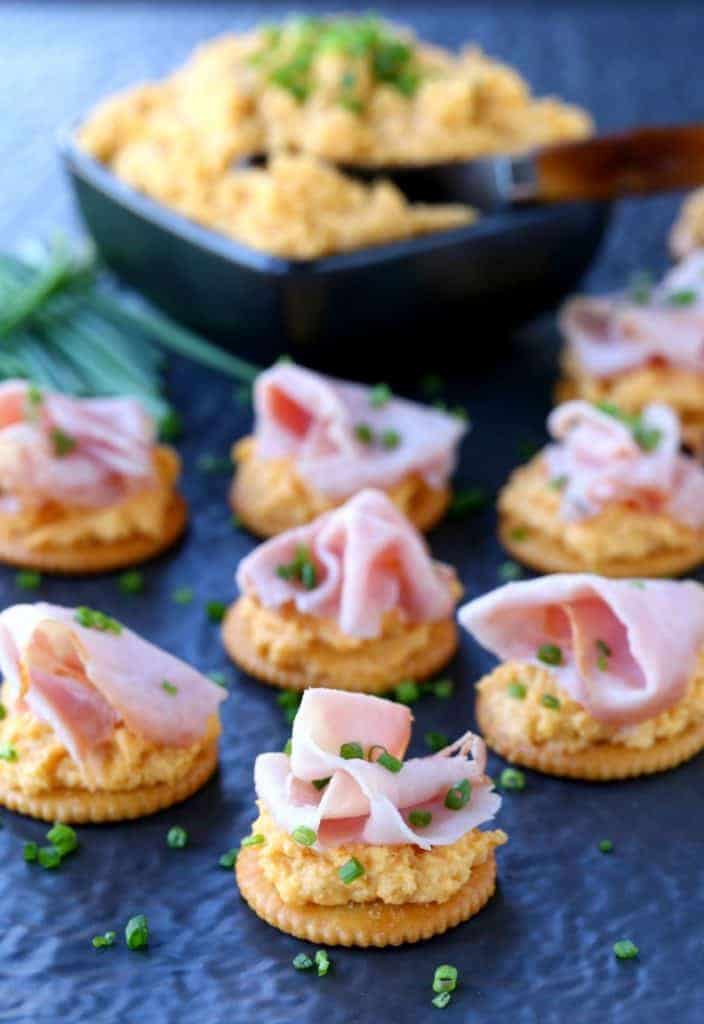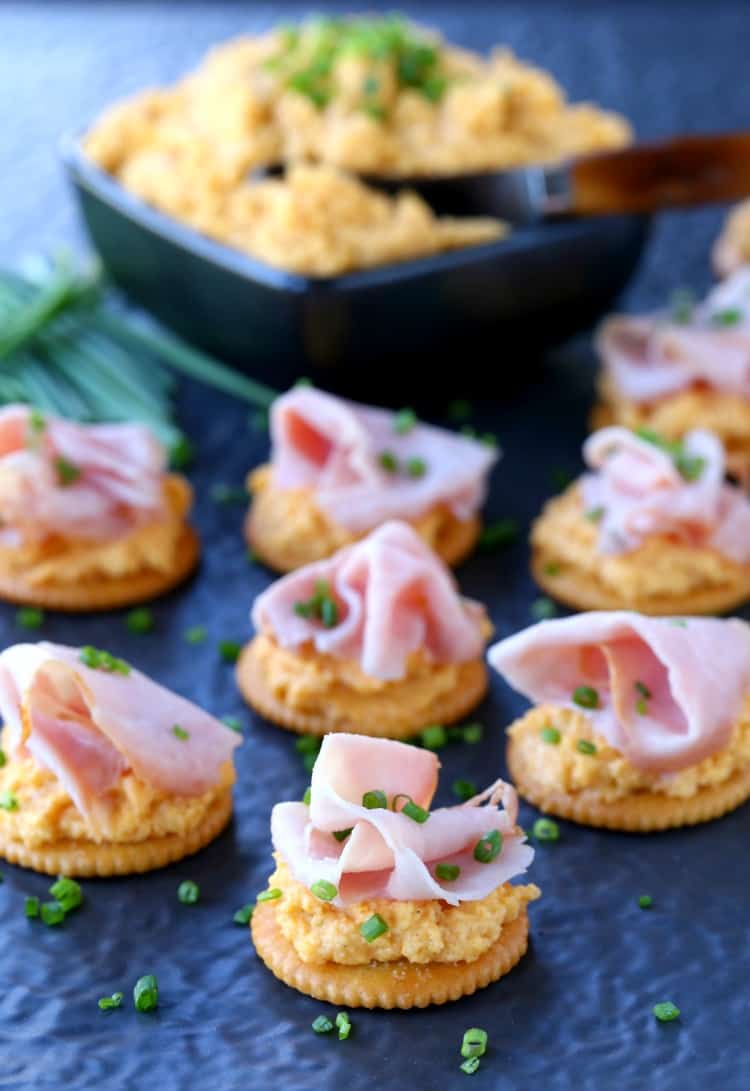 If you're serving these Ham and Pub Cheese Crackers for a party you can assemble them a little while ahead of time, depending on the cracker you choose but they're going to hold up really well so you don't have to do this at the last minute.
You can also leave the cheese in a bowl, place the ham in a pile on that awesome cheese platter and let your guests assemble them on their own..they can do a little work for their food.
These Ham and Pub Cheese Crackers are easily going to become a favorite addition to your cheese and cracker platter!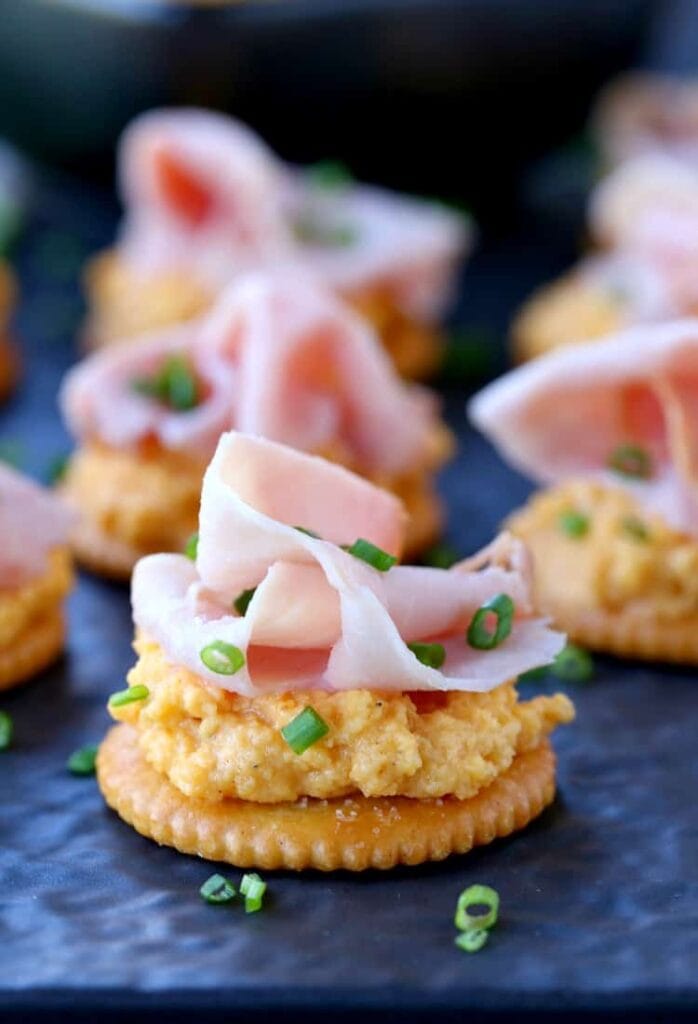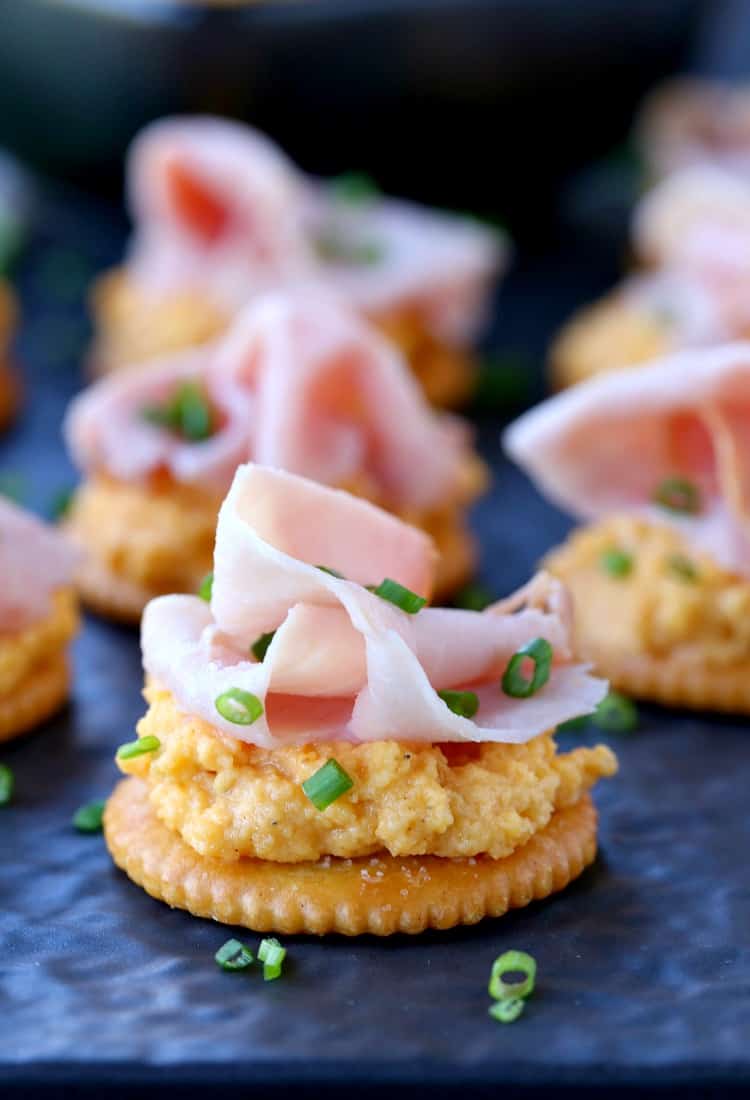 Print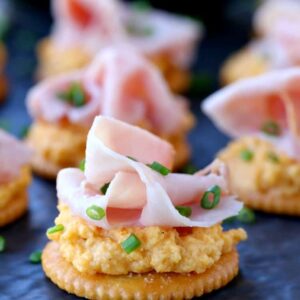 Ham and Pub Cheese Crackers
Author:

Yield:

2 1/2 cups of cheese
---
Ingredients
1 lb. sharp cheddar cheese, grated
1 tablespoon dijon mustard
1 tablespoon worcestershire sauce
1 teaspoon hot sauce
1/4 teaspoon cayenne pepper
3-4 cloves fresh garlic, chopped
1/4 teaspoon salt
1/4 teaspoon black pepper
3/4 cup beer
1/4 lb. thinly sliced ham
Crackers for serving such as Ritz or Townhouse
Chopped chives for garnish
---
Shop This Recipe!