I was trying to find some sort of a gadget or food product that would go along with the comfort food theme this week. To me, like I have mentioned, comfort food usually would consist of meat- like a big steak or a juicy hamburger, potatoes, cheese…that kind of stuff. So I found what is called a Raclette Party Grill with Granite Stone
.
But before I found the Raclette Grill, I kept coming across fondue pots.
I can tell you this for sure, I am not a fondue lover. It doesn't even seem like a real meal to me. Maybe it's OK as an appetizer or something but I definitely can not look at fondue as a substantial dinner for me. Or let alone something that I crave.
When I first came across this Raclette Grill, I thought it was just a small hibachi-type thing. But then I found out that it's not, it's way better.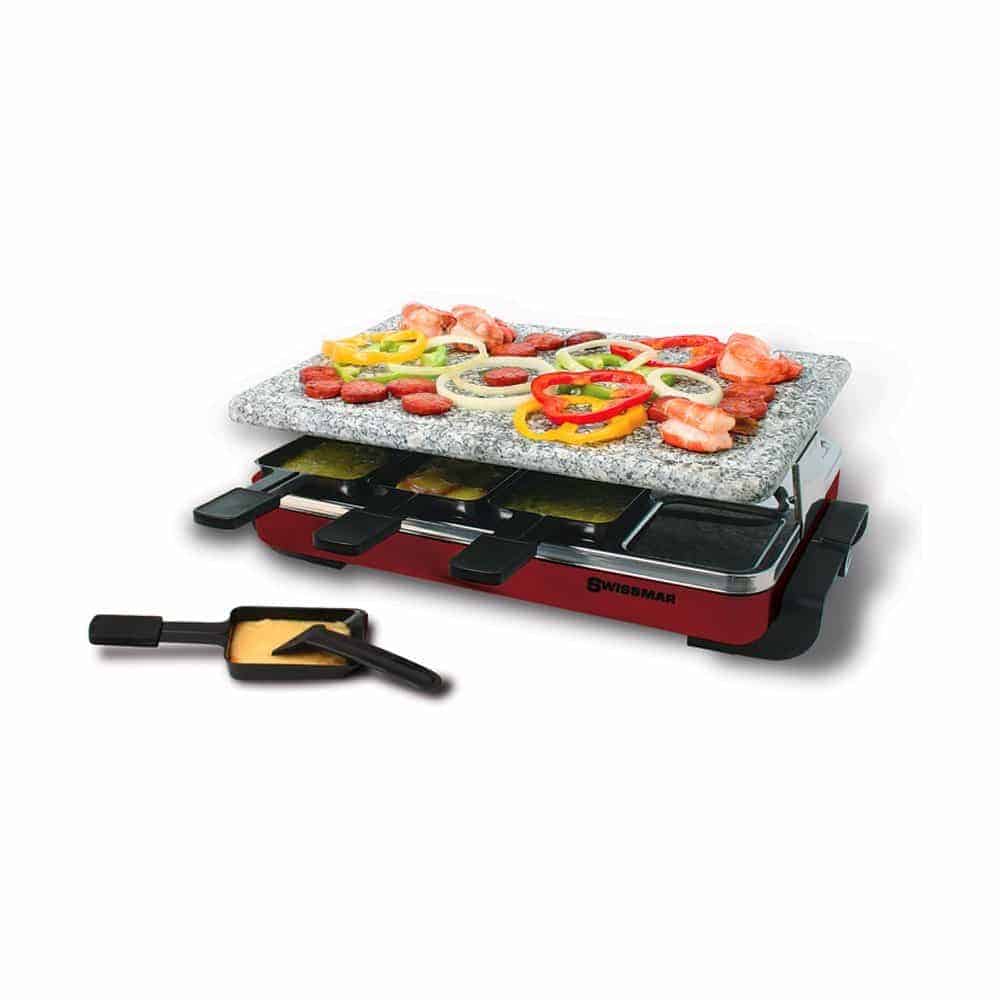 What you do is lay out trays of different types of meat or fish -like slices or prosciutto or salami and maybe some shrimp or scallops. Then you can put out an assortment of vegetables like zucchini, peppers or onions. Slice up a few different types of breads like a loaf of french bread or some pita. You can also place slices of the breads or pitas to warm on the grill with the meat and vegetables.
And then there's the cheese. The cheeses that you could use with this Raclette grill are pretty endless, it's whatever you like, Swiss, Gouda, Cheddar, fontina…
You take the cheese and place it in this warming tray underneath the granite grilling stone. The cheese melts as you grill your vegetables, meats and fish. Then you take out your melted cheese, scrape it out onto whatever bread you like and top it with your choice of meat or fish or veggies. Or all of the above.
This is way better than fondue to me. Everyone around the table, picking what they want to make and sitting back as it cooks. No one running around in the kitchen while your guests are eating all the appetizers, everyone sitting and having some drinks and relaxing at the same time.
This is pretty much my ideal way to serve food at a party. It also covers all my basic comfort food groups.
Meat, bread and cheese. What else do you need?