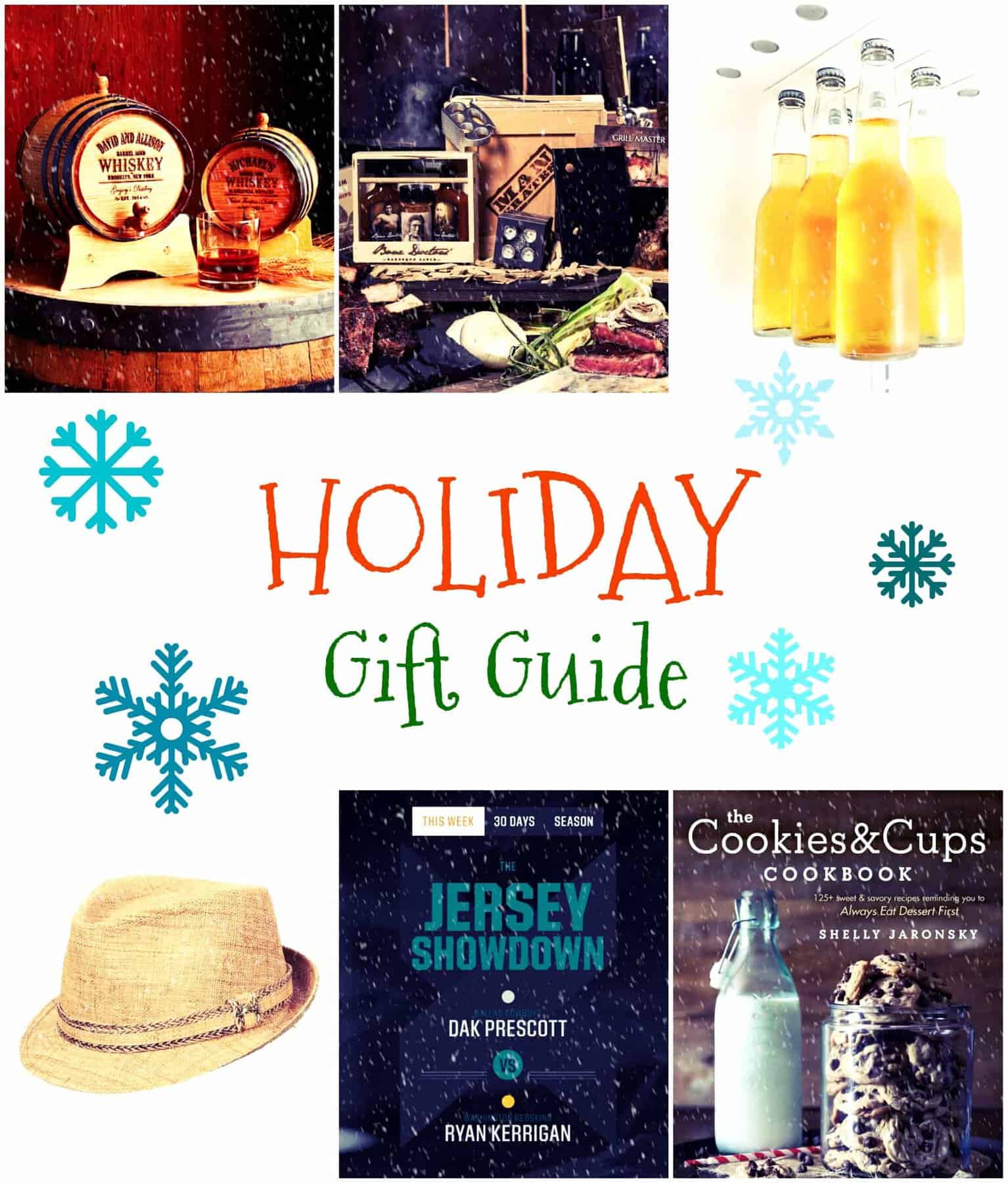 The Mantitlement Holiday Gift Guide
This is a sponsored post written by me on behalf of DICK'S Sporting Goods for IZEA. All opinions are 100% mine.
The Mantitlement Holiday Gift Guide will help you get the best gifts for your loved ones for the holidays! If you like sports, whiskey, beer and good style – this guide is for you! If your loved one is anything like me, he's (or she) is going to love the stuff on this list. I know for sure I would. I guess you could say that I'm a little tough to buy gifts for. I like what I like and there's not much else to it. So here we go… Let's start with what every guy or girl needs…their favorite team's football jersey!

DICK'S Sporting Goods Jersey Report ranks the nation's top selling sports jerseys so you can find not only what your favorite football team jersey is but the top selling jerseys in the country. DICK'S launched the Jersey Report five years ago to not only personally engage with fans but to keep tabs on what they most popular selling football jerseys are in the country. What's interesting is the number 1 players aren't necessarily the number one ranked players – or even ranked players…they could be rookies or up and coming players to the league. It all depends on what the stats are, but the guessing games are over now with the widget provided at the Jersey Report – all the data you need, updated weekly.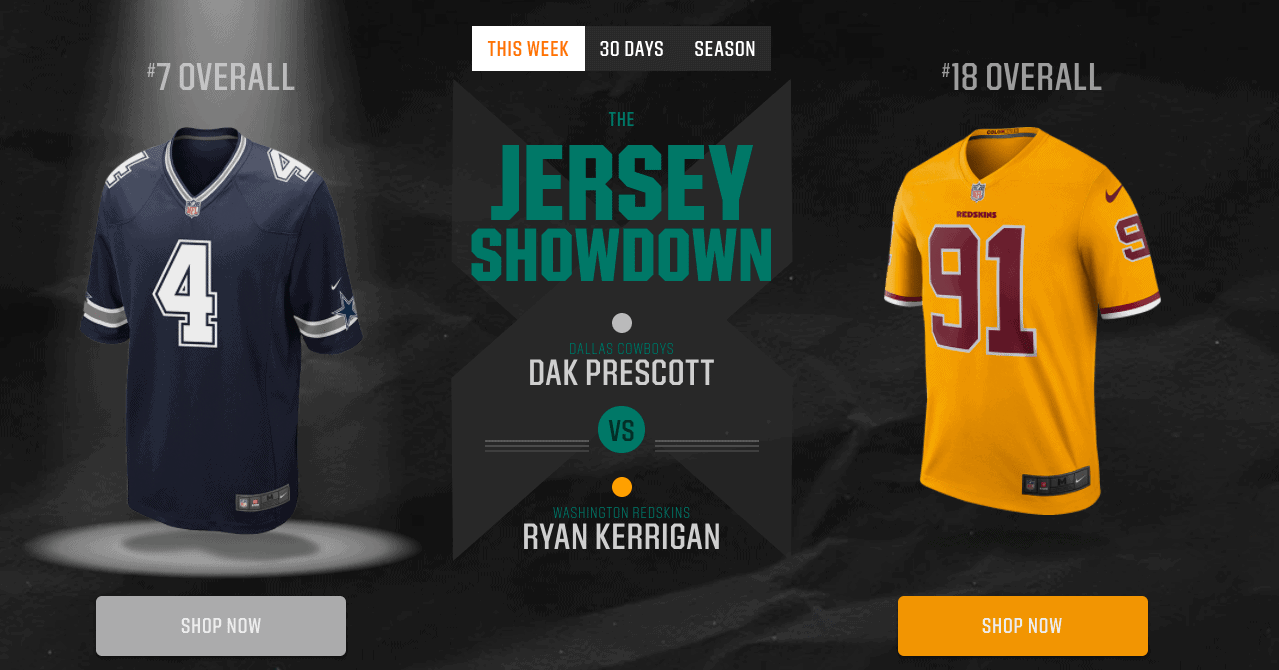 Next up on my list is this personalized whiskey barrel from Uncommon Goods –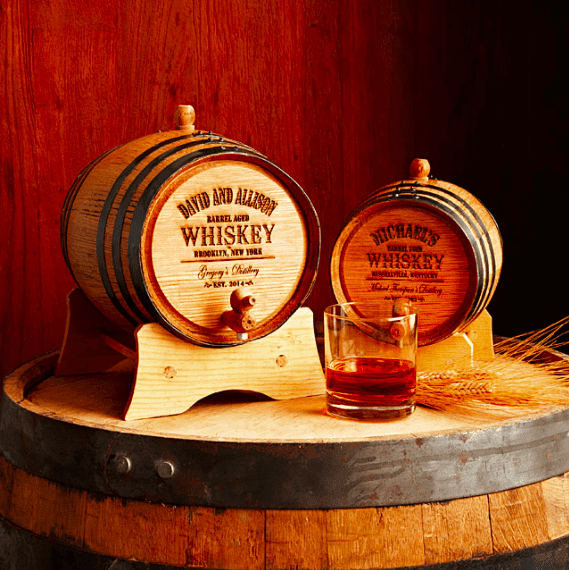 This small sized personalized whiskey barrel is good for a couple of reasons. One because it's just cool to look at in your bar room or kitchen, but the other is totally functional. Because these barrels are small, the aging process is speeded up so your liquor will hit its prime up to ten times faster. We want quality and we want it fast. That's what makes this the perfect gift!
Another cool gift idea is this Grill Master Crate from Man Crates –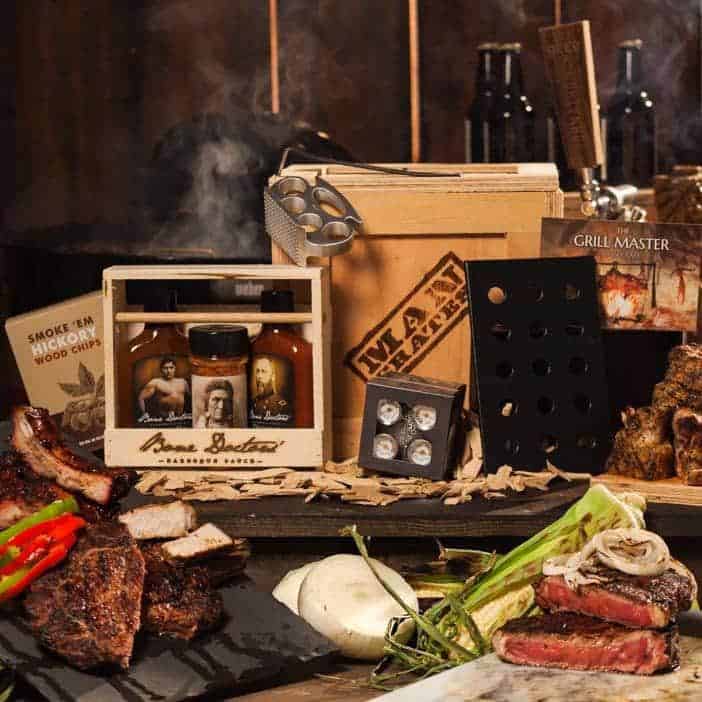 This is the perfect gift for the griller in your life, it's got a brass knuckle meat tenderizer (in case you don't have on e of those already), a cast iron smoking box, a steak thermometer set and dried hickory wood chips. Ince you're done cooking you can drown your meats in a variety of their sauces that come with the set.
Moving on to the beer lovers, this storage idea from BottleLoft –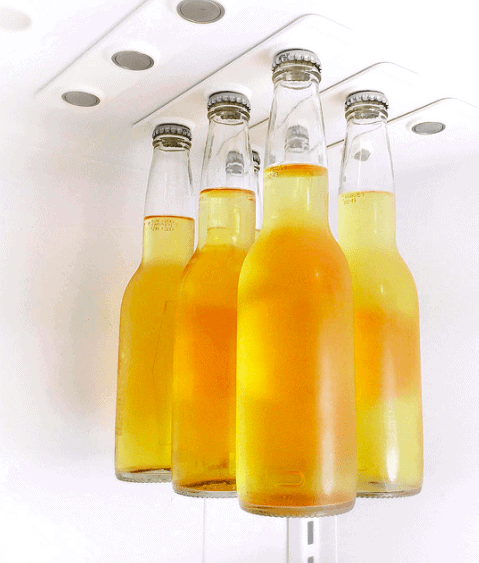 Install these magnetic strips in your refrigerator and you can suspend all of your beer bottles from the top of your fridge. Perfect spot to reach in and grab them. No separate beer drawer or even beer fridge needed. All your beer, hanging from the ceiling of your refrigerator. Right within your reach.
What's my favorite hat for sitting back, listening to music and having a few cocktails? This Tommy Bahama Men's Matte Raffia Fedora Hat –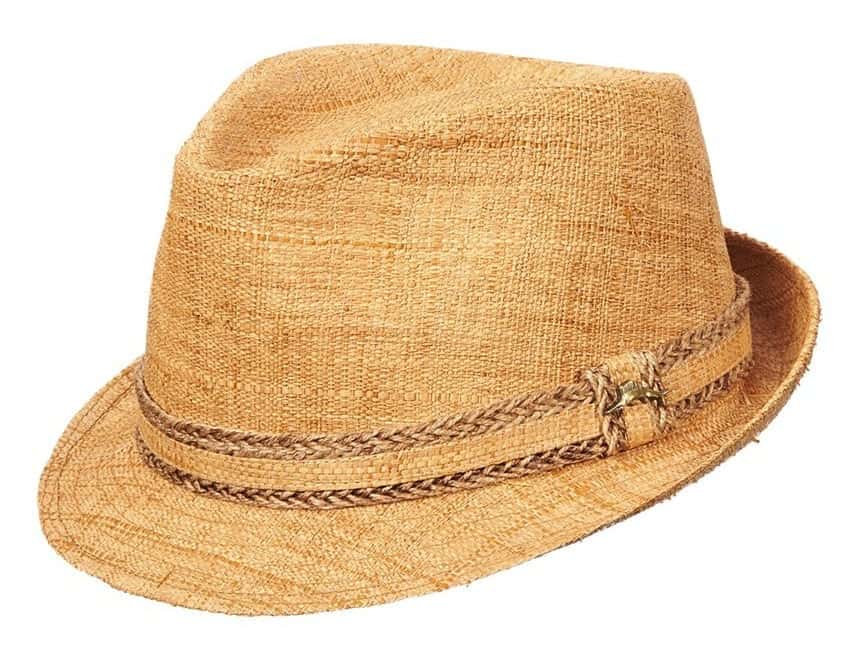 Not sure why but winter, spring, summer or Fall, this hat is always in style. It's perfect fro sitting on the back deck, hanging by the fire smoking cigars, or sitting at the kitchen table having a few glasses of whiskey. Ask anyone who knows me, when this hat comes on it means I'm in party mode.
The last gift item on the list is a cookbook from a good friend of ours The Cookies & Cups Cookbook –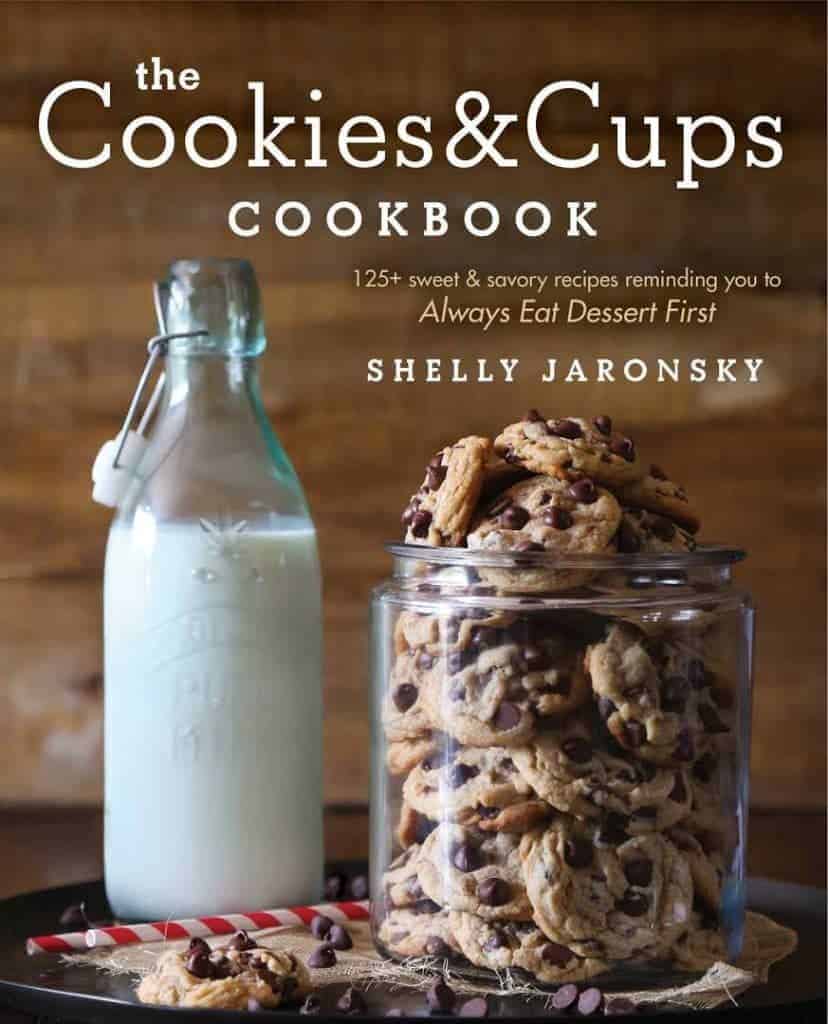 Now why, you're asking, do I have a baking cookbook here on this manly man gift idea list? Well because guys like cookies too. Now maybe you'll get this book for the bake or aspiring baker in your life or maybe you're shopping here for your man and just might want to bake him some cookies to go along with that awesome gift. Hint Hint. This book isn't about just cookies though, there's dinner recipes too like this Garlic Bread Pasta, which is definitely one of my favorites!
For more information about Dick's Sporting Goods Jersey report, you can visit their Facebook page or their Instagram page to see the latest hot jerseys and all the sporting trends!