Our Panda Express Dinner At Home post has been brought to you by Panda Express. The content and opinions expressed below are that of Mantitlement.
So I wanted to tell you about Our Panda Express Dinner At Home. Sometimes not having to rush around to cook a meal is so worth it!
Last weekend my family and I took a ride to Panda Express to try their new Chinese Spare Ribs…along with a list of other things on the menu that we've been reading about since my post last week. We placed our Order Online and drove over to pick it up.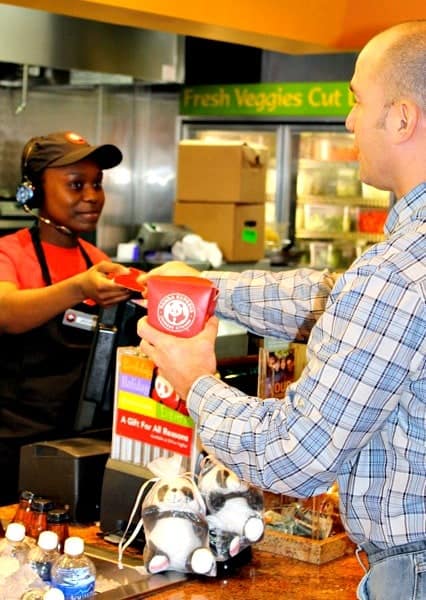 Like I had mentioned before, I read an article about Chef Andy Kao who is the chef that actually created Orange Chicken. So I knew Orange Chicken was on the list of things we needed to try there. But it was the ribs we were going for.
Panda's new Chinese Spare Ribs are slow cooked for 5 hours and flavored with garlic, red peppers, sesame oil and red chili bean paste – making them deliciously sweet and spicy all at the same time.
We drove down, picked up our order and decided to come back home and eat.
The whole spread was set up at our kitchen table. And a spread it was, we ended up getting Panda's Chinese Spare Ribs, Orange Chicken, Shanghai Angus Steak, fried rice and chow mein noodles.
Sounds like a lot but you don't know how my two boys eat. It still amazes me every time we sit down to a meal.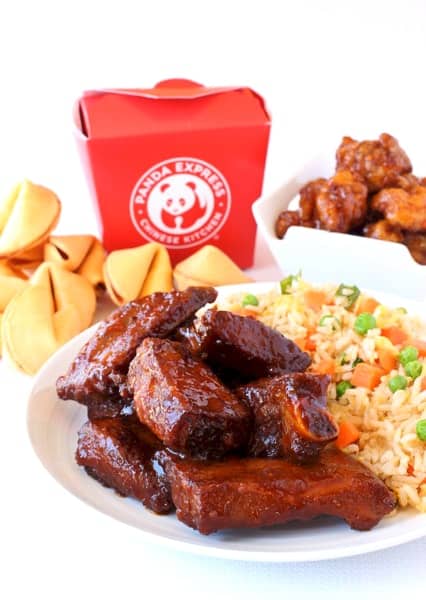 Everyone dove into something different at first. I grabbed the Orange Chicken, Christie tried the chow mein noodles, my oldest son grabbed the steak and my little guy – well, he dove right into the ribs.
This kid loves a good rib. And he also loves Chinese food so for him it was a match made in heaven.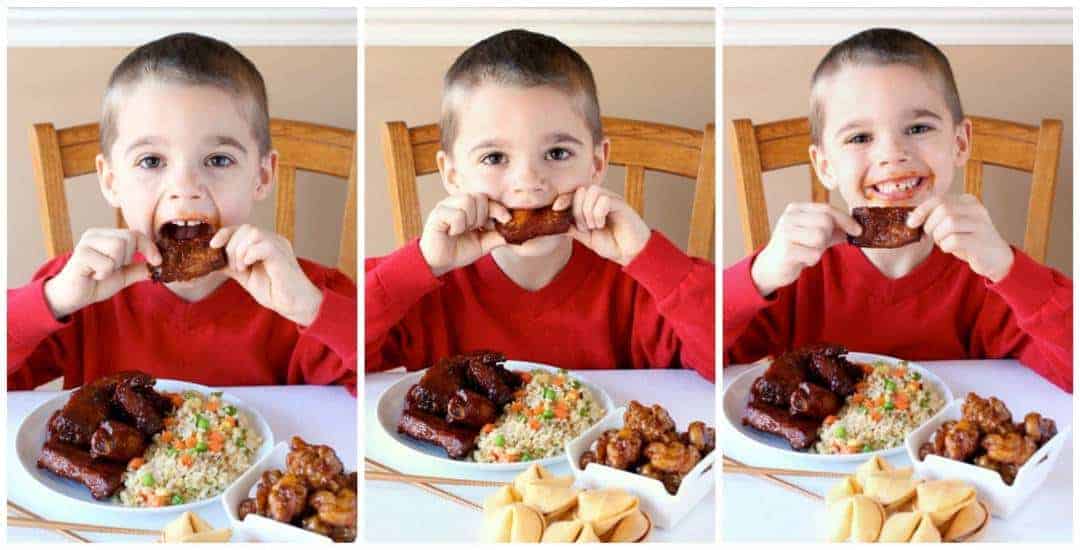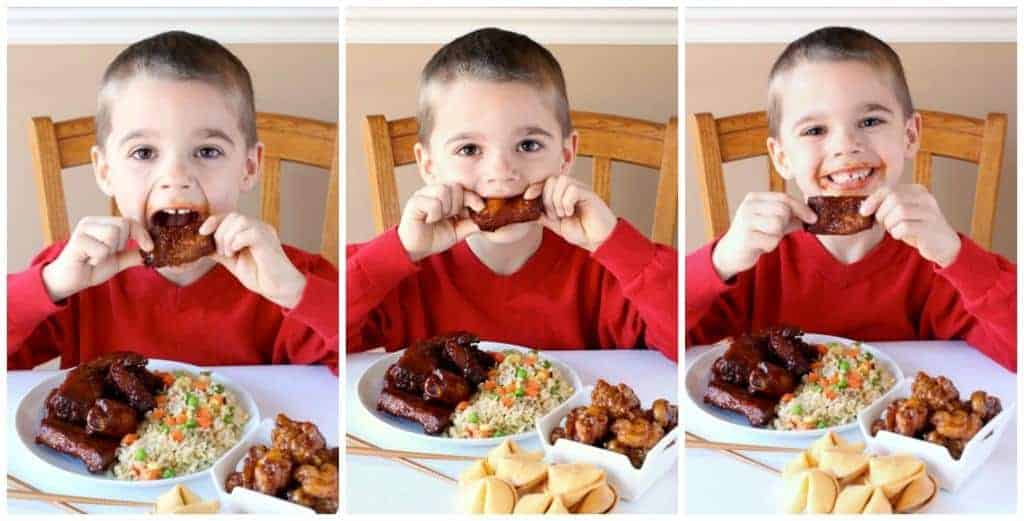 After seeing how much Evan loved the ribs – everyone switched gears and dove into the ribs before they were gone. The flavors were perfect, not to sweet and not too spicy, just the right amount of both.
The only problem with finding our new favorite rib is that Panda's Chinese Spare Ribs are are only available for a limited time so I suggest you run out and get some before they're gone!