I live in a pretty rural area, but even out by me there has been some trouble in the surrounding areas. It got me looking around at different security systems and devices to make my house a little more protected.
There are of course security systems like ADT but they are incredibly expensive and I wasn't sure that I wanted to spend all that much money.
Then I found Ninja Blocks. This gadget seems to do it all- and the best part is that it only costs $199.00! Definitely cheaper than a security system for a couple thousand dollars.
You can use this device to create "rules" that you set within the system. You can have a rule to turn off your lights, or it can even send you a text message if someone is at your front door or rings your doorbell. It can detect motion in your backyard or by your garage and it even can even tell you if your window or door has been opened.
It also has an app that you can download that will allow you a video feed of certain locations within your home. You can check to see if the kids are home safely (and quietly doing their homework at the kitchen table…) or make sure that you turned the stove off, pretty much anything you want to keep an eye on you can do it with Ninja Blocks.
Oh, and it also has a temperature and humidity control that you can use for your house and also for those of you that are lucky enough to have a wine cellar, it can monitor that humidity and temperature level too. Ninja Blocks is also great for those of you that make some wine or beer at home where keeping the temperature at a certain level is important.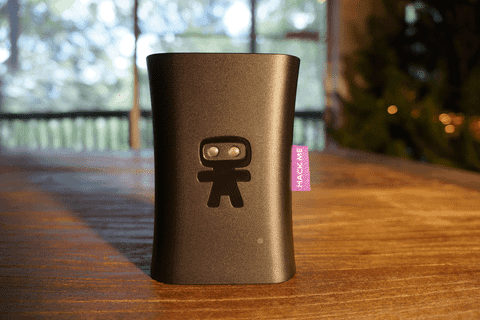 For 200 bucks, I think I'm definitely going to be getting myself one of these!