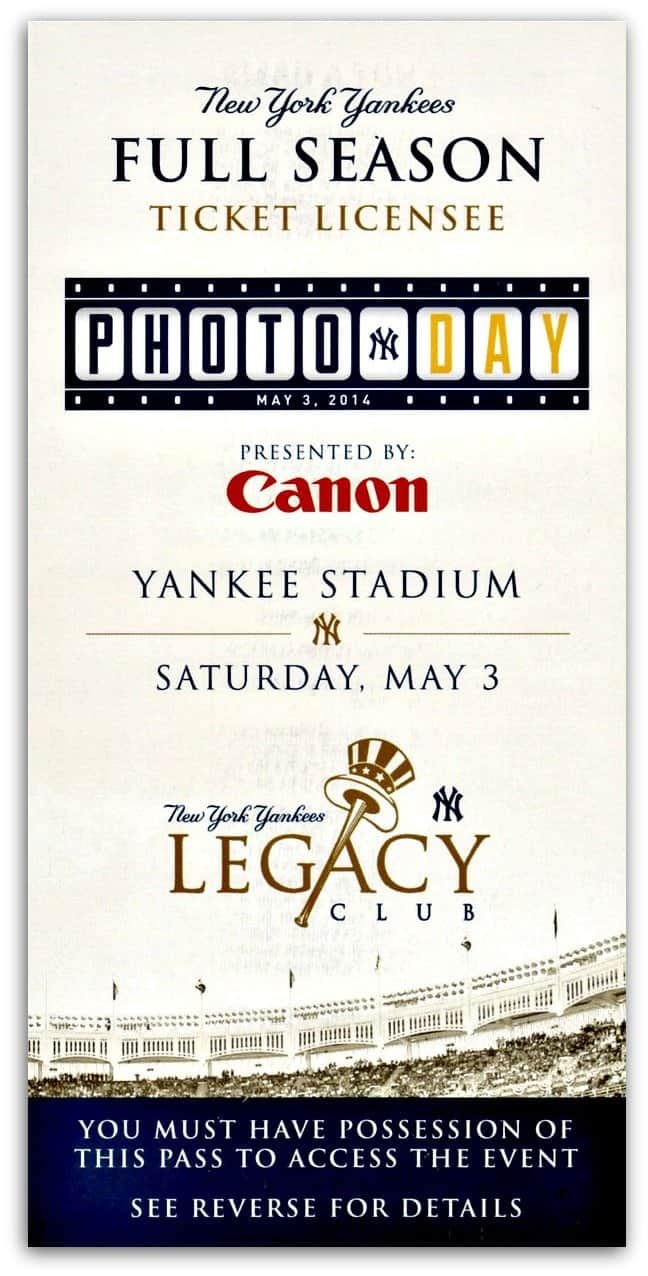 You might have to be in the tri-state area to cash in on the next giveaway…I'm giving away 2 New York Yankee tickets!
Unless you want to fly in for the game, of course.
New York Yankee tickets might be worth flying in for. I love going, I try to get there as often as I can especially for the special events that I get invited to as a season tickets holder.
These tickets will give you the true feeling of watching a Yankee baseball game. The best seats in the house, the bleachers. The front row of the bleachers no less. This is my favorite place to sit and watch the game. You get the real fans in the bleachers, not the ones who are there on business or really don't watch the game.
It's also the same spot that Derek Jeter hit his 3000th hit, I know because I was there.
There are perks that come along with these tickets too – you have access to the Mohegan Sun and the Delta Club. Definitely good options if the weather is bad because you can watch the game from inside. The food is awesome too, it's an all you can eat buffet for $65.00, and as you know, all you can eat at a baseball stadium for 65 bucks isn't bad at all.
And, hey, you can indulge a little bit, the tickets are free!
Giveaway has ended.