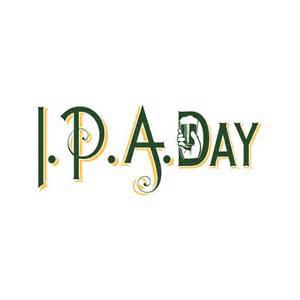 National IPA Day
Does it sound like something I made up as an excuse to drink some beer? I wouldn't put it past me, but it actually is a fact. IPA's are the most popular type of craft beer in America right now and the rest of the world is starting to figure out what all the hype is about.
IPA's Are Generally Put Into Three Categories:
American Style: Generally drier and uses American hops. Usually a very hoppy profile with floral, citrusy and tropical notes.
English-Style: A malty flavored brew using English hops with a fruity and herbal aroma. Typically a lower ABV than American IPA's.
Belgian-Style: Uses Belgian yeasts that give a spicy and fruity ester. Uses a wide variety of hops.
I know there's a whole country of IPA's out there that I need to start sampling, but I keep going back to the Founder's selection that I sampled quite a bit of at the Brew at the Zoo back in June.
The four I'm going to talk about today will appeal to almost everyone's tastes.
The first beer on the list is All Day IPA:
All Day IPA is a brewed with a complex array of malts, grains and hops, balanced for optical aroma and a clean finish. It has a lower ABV at 4.7% than a typical IPA, hence the name, All Day. You can drink it All Day and you'll still be able to throw some burgers on the grill for dinner.
Well, that's my understanding of the name anyway, it works for me. And thankfully it's available year-round, so we can enjoy it on more days than just National IPA Day.
The second IPA on the list is Centennial IPA:
Centennial was selected as the benchmark for the Beer Judge Certification Program used in all American based beer ratings. That gives you an idea of how good this brew is. Centennial is a slightly sweet, floral beer, but it's flavor is balanced well with the citrus notes from the dry hopping.
The citrus notes have a sweet, grapefruit flavor, which is probably why I like it so much. A true hoppy flavor that never turns too bitter. Centennial has an ABV of 7.2% and is available year-round. I might even spare a few ounces to make the Founders Beer Cheese Dip to snack on while I'm drinking.
The third IPA is the most controversial with my friends, don't care – I love it, it's the Rubaeus Pure Raspberry Ale

Not another boring summer wheat beer or a lemonade shandy, this IPA optimizes the fresh flavor of raspberries added at different stages of fermentation to get the perfect balance of sweet and tart. Strong, too with an ABV at 5.7%.
Perfect for drinking on a hot summer day, and that's pretty much the only time you'll be drinking it because this one's seasonal, available May-August, so I plan on stocking up in the next week or so.
The last IPA on the list is the KBS Stout Ale
KBS is like the holy grail of stouts. Brewed with a huge amount of chocolate and coffee then cave-aged in oak bourbon barrels for a year to make sure the bourbon undertones come through in the finish. With an ABV of 11.2% you're probably only going to have a couple of these, which is good because you have to drink them sparingly.
The KBS is only available in the month of April. One month out of a year. So if you see it hanging around your local liquor store I'd suggest you grab it before someone else does.
I'd love to hear about any IPA's that you are drinking these days! Let me know which IPA's you think should be on the list here, let's expand this National IPA Day list a little more!
*Beer notes found at Founders