My Favorite Things 2015 will give you some fun gift ideas for this year! These gift ideas are timeless so they will work for you for years to come!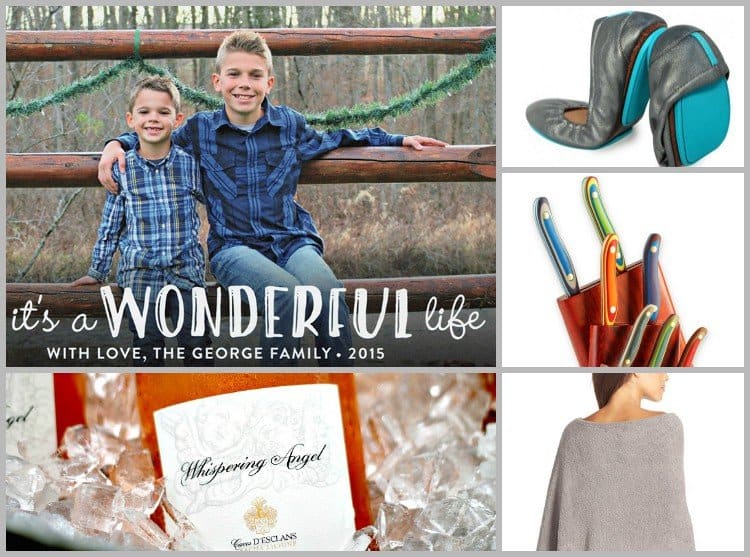 Hi everyone! Don't be confused…it's Christie here! Nope Dan's not weighing in on his favorite shoes. It's all me today:)
I have so many things that I'm loving right now, I wanted to share them with you all too and hopefully give you some great gift ideas – or maybe just for yourself…
I mean, I'm starting off with a totally practical item here – shoes. We all need shoes and why shouldn't they be extra cute and extra comfy?? I know Tieks are all over the place and they're definitely not a new thing…but they're new to me.
I actually got my first pair just a few months ago before I went to the Eat Love Sandals retreat in Jamaica…more on that to come but first, let's talk about these shoes.

I think I might win an award for having the worst feet ever. Like – EVER. The flattest feet that can be. Literally no arches. So shoes for me are tough to get looking cute and also feel like I'm not going to die in them.
Tieks win. I mean they take the gold. No break in time at all, I walked through the airport with them, all over the resort at Sandals and every single place I've been since then. I have this metallic silver one but I can't wait to get my next pair…maybe the paradise blue.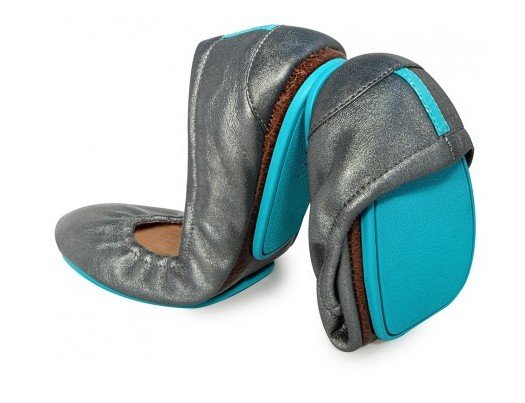 My next favorite things up on the list are New West KnifeWorks designer knives.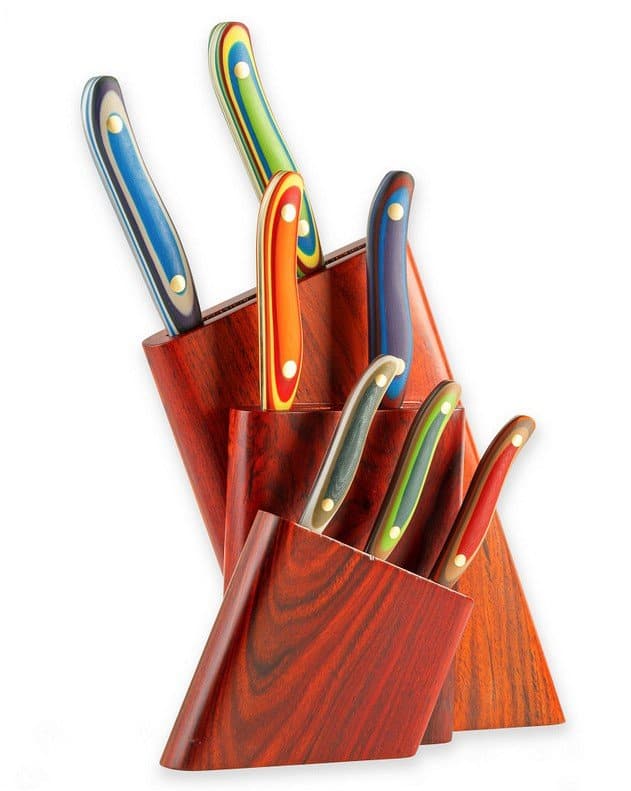 I also received the G-Fusion 8″ chef knife as a gift before the Eat Love Sandals retreat and since I've gotten it, I haven't stopped chopping.
They knives are really beautiful to look at in addition to the way that they cut, slice, chop, etc. I can't tell you how much of a difference it makes to have a knife that works the way it's supposed to. I can slice turkey breast or chicken super thin for sandwiches which is my new thing to do since I'm on a deli meat protest these days.
OK so I know you guys are ordering all your Christmas cards, or you've probably already got them for this year but you've got to check out what they've got over at Minted!
Minted works with independent designers that make the most beautiful cards. If you're looking for cute, they've got that. Classy, they've got that too.
Simple or elegant, they've got it all. The best part about doing my cards with Minted this year? I added all of my addresses to their address book and they printed them all on the envelopes for me! Including the return address on the back.
THE BEST. It'll be saved in my account for next year so it'll be even easier.
But Minted has tons of cards for every occasion, not just Christmas, and pictures, calendars…here's a peak at our Christmas card for this year.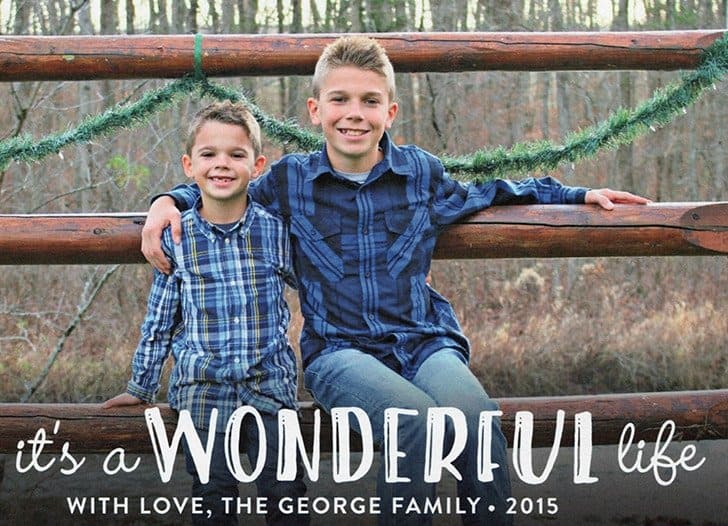 I love this picture of my boys – it was totally a last minute picture, but the lighting was perfect and they looked so cute sitting up on that fence.
Next item up…
This poncho from Barefoot Dreams. I'm telling you guys, you need to get yourself this one. It's a little pricy at $110.00 but it is SO worth it.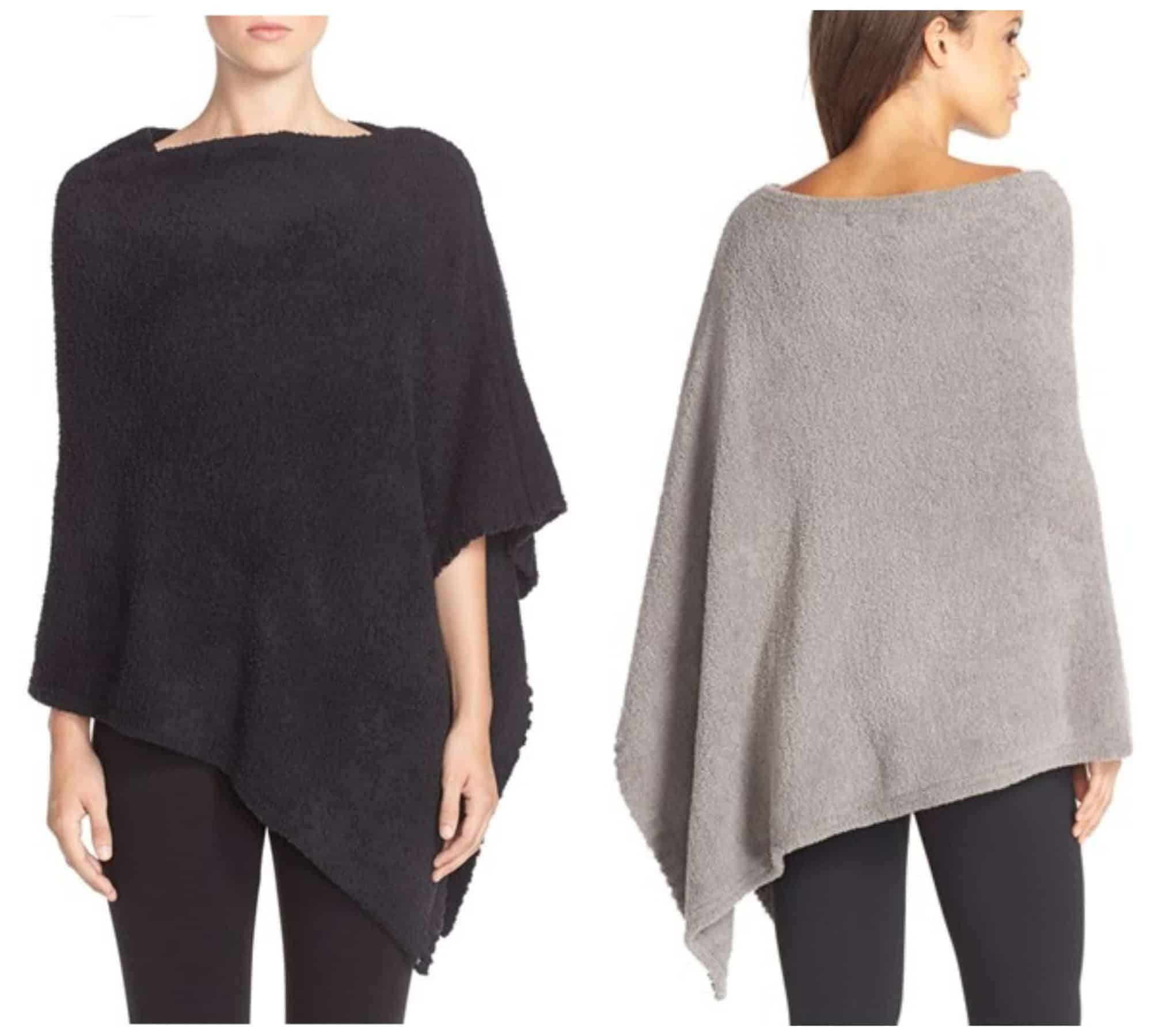 I've literally worn it everywhere since I've gotten it. It's so much cuter than a bulky winter coat and it keeps you just as warm. I wear it around the house, out to dinner or just out to the grocery store. You can dress it up or keep it casual and I absolutely love it.
I have the black one, but I'd love the grey one too! wink wink:)
The last item on the list is one you can drink. Finally, you say?? Where's all the booze in this post? I had so many non-boozy things to talk about this time, I figure I'll leave the boozy stuff up to Dan…
My friend and I decided that we were on a mission to find the perfect rosé. One that wasn't too sweet or too "earthy", now my oldest son's favorite word…
So after a few nights of taste testing we found it. It's called Whispering Angel and it'll cost you about 20 bucks, which really isn't too bad for a great bottle of wine.
Rosé goes with lots of dinners like chicken, fish, or just appetizers…or all by itself.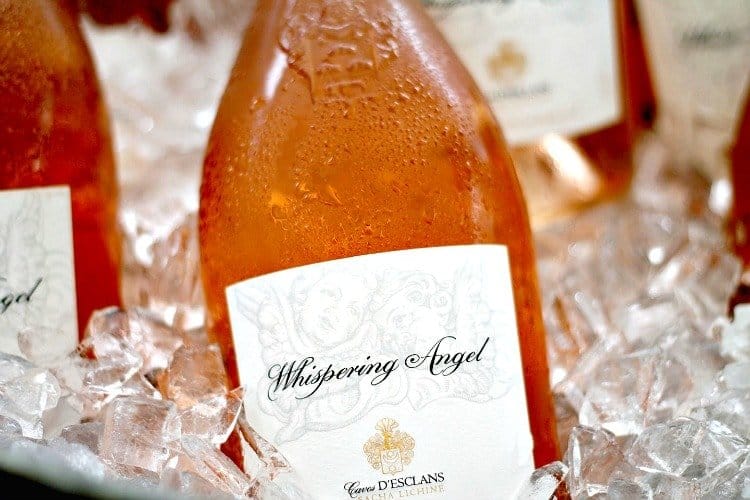 Cheers and Happy Holidays!