July 20th 2015 marked the 2nd Annual Mariano Rivera Golf Classic & Dinner at the spectacle Trump National Golf Club in Briarcliff Manor, New York. And guess who was there? That's right – me. Me hanging out with some of the Yankee greats at one of the most beautiful golf courses in the world.
Trump National Golf Club has recognition of an exclusive five-star establishment deemed to be of excellent quality receiving the International Star Diamond Award which is the most prestigious emblem of achievement and quality in the world.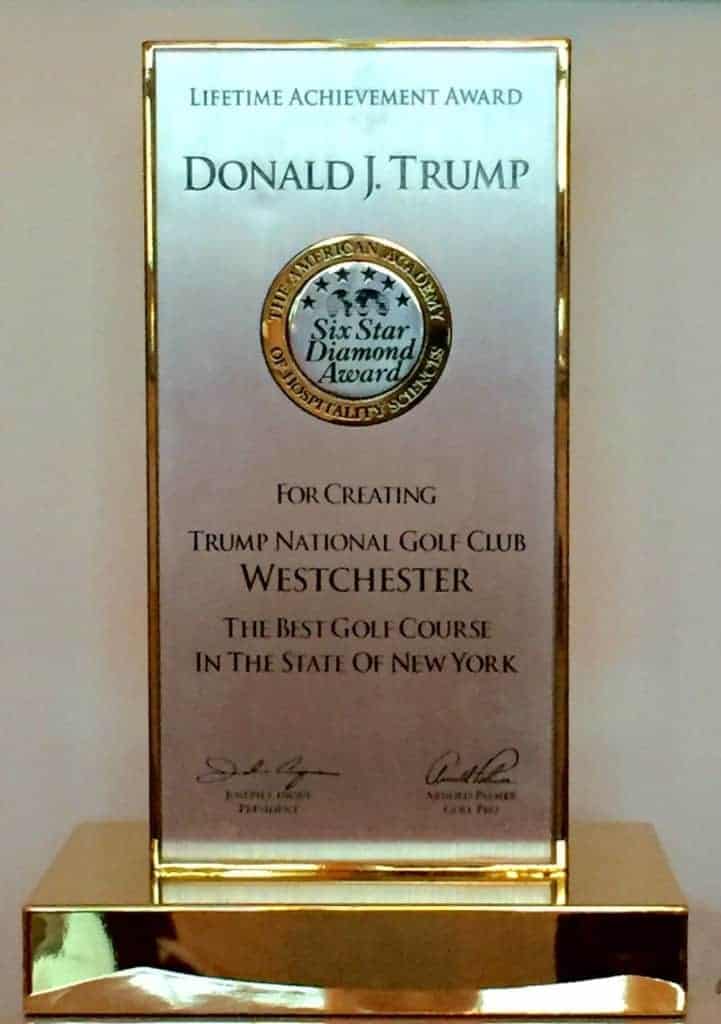 This course is amazing to look at but also extremely challenging. The real highlight of this course is the par three 13th hole with a 101 foot waterfall behind the green. At a cost of 7 million dollars it's the most expensive golf hole ever constructed.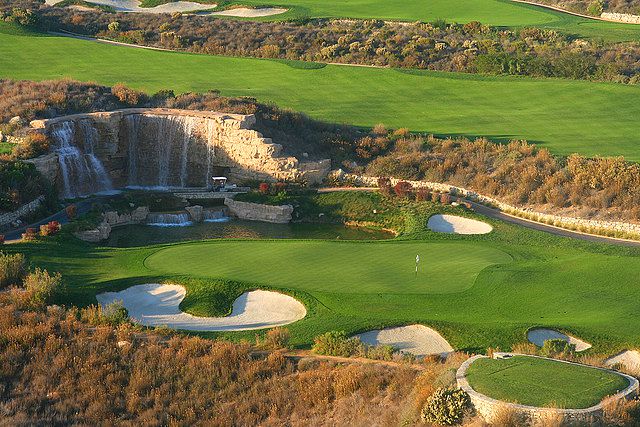 The list of guests included John Franco, Willie Randolph, Roy White, Ken Singleton, OJ Anderson, Carl Banks, Paul O'Neil, Bobby Valentine, Gene Michael, Larry Holmes and Pedro Martinez just to name a few.
But the highlight of my day was volunteering as the spotter for the par three 15th hole which featured a 2016 F-Type black convertible Jaguar sports car for anyone that could sink a hole in one. The most exciting drive of the day came from Pedro Martinez, who came seven feet from winning that car…so just to give you a little background about Pedro that day…he shows up to the golf outing without golf shoes, no clubs and in his words "very little golf knowledge."
Well wouldn't you know Pedro sinks a birdie from seven feet out and then was so excited about it that he starts jumping up and down cheering and gives me the biggest high five and – wait for it – a hug. Now it was 92 degrees that day and being a huge Yankee fan I can tell you that it sure wasn't a cold day in hell but what better way to meet Boston Red Sox pitching ace then like that? And truly one of the nicest guys I met that day. Congratulations Pedro!
Wait did I just say that?? I did. And I mean it – he was a great guy.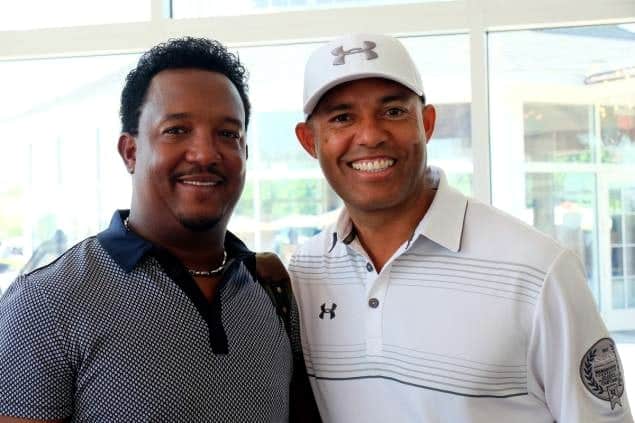 The night was capped off with a dinner hosted by the voice of the New York Yankees, Michael Kay. An auction to raise money for Mariano Rivera's Foundation & Refuge of Hope featured many different sport memorabilia and extravagant dinner experiences in the tri-state area, opened to the highest bidder. I was so glad I got to help support the Mariano Rivera Foundation which is a community oriented organization with emphasis in youth oriented programs. Stop by his website and check it out if you would like to make a donation, it's for a great cause!
That's me and Mo. This one's definitely going up on the wall!