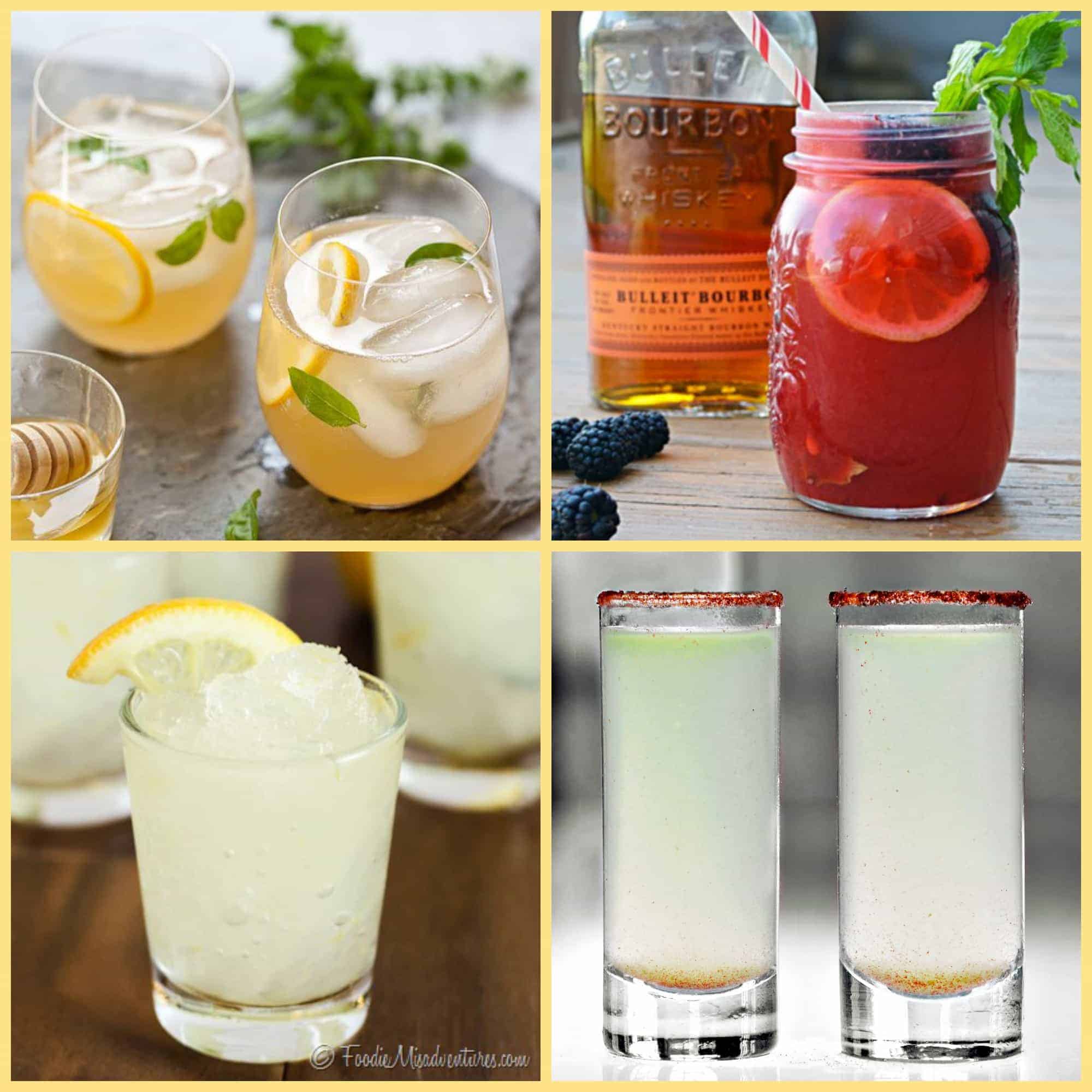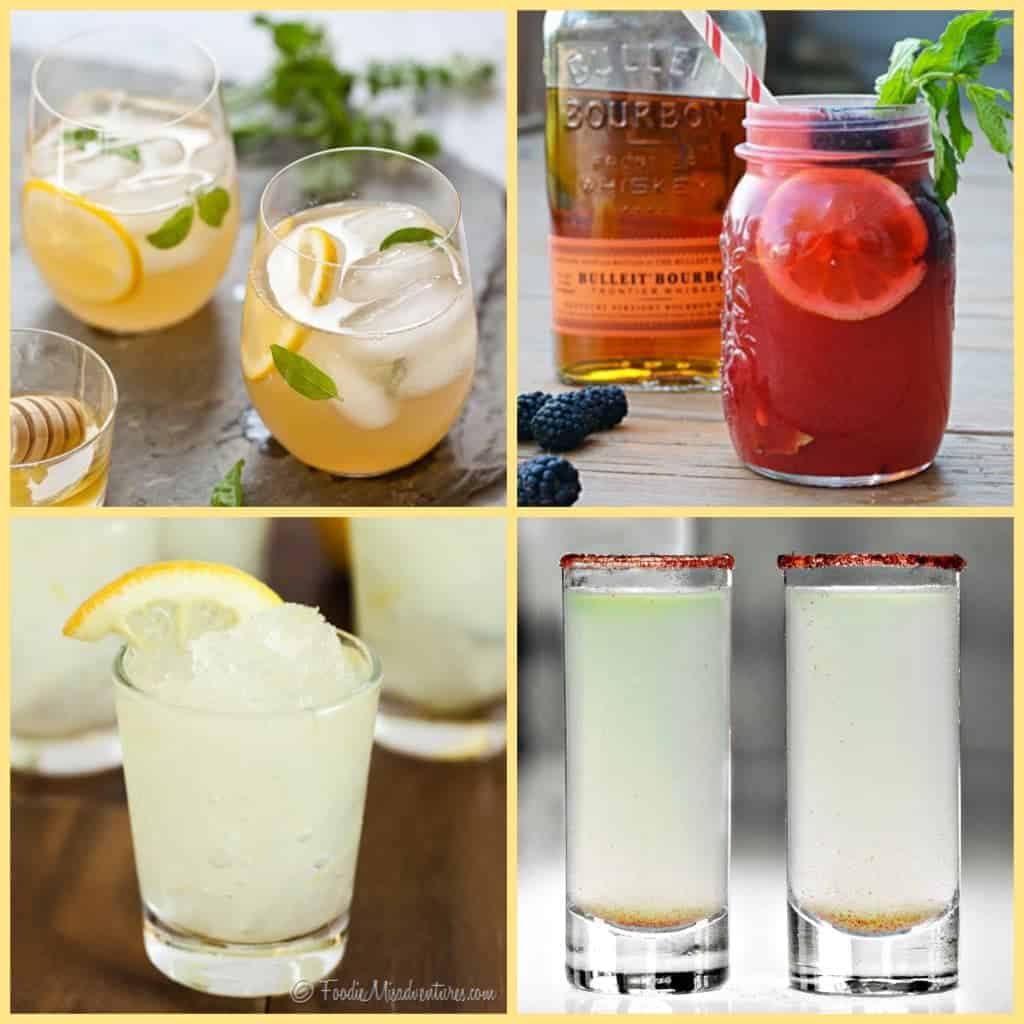 It's National Lemonade Day today – and what better way to drink lemonade than in a cocktail!
I've gathered up some of my favorite lemonade cocktail recipes to show you today in this Lemonade Cocktail Round-Up.
I'm all about drinking some whiskey, so let's start with this Whiskey Lemonade by Foodie Crush –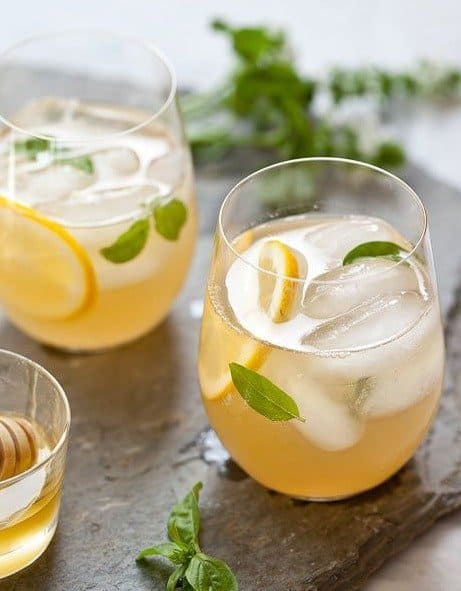 You can use your favorite herb in this recipe, whatever you like or have on hand. Basil, rosemary or mint to name a few. Add some lemonade, honey and whiskey and you've got a refreshing and tasty Whiskey Lemonade. You can also adapt this recipe and make is as a punch for friends…or just to have in the fridge for drinking.
And I'm all about drinking bourbon too, so let's check out a Blackberry Bourbon Lemonade by Freutcake –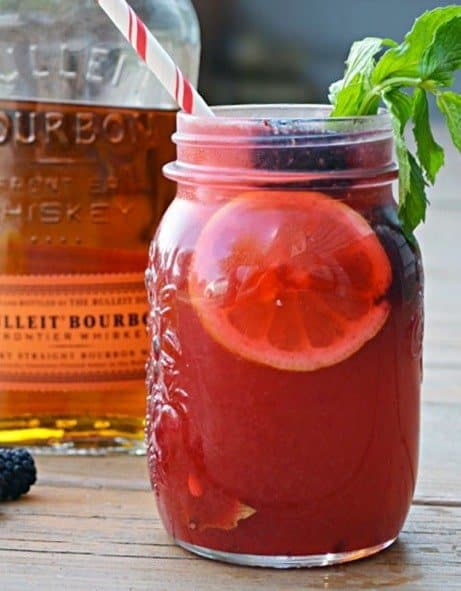 This drink has it all, bourbon (and Bulleit, one of my favorites) blackberries, bitters, lemon juice and topped off with sparkling wine. I might just use seltzer since it's probably sweet enough, but we do always seem to have prosecco in the house so the wife can have it with prosecco and I'll use seltzer. Win win.
Feel like more cocktails instead of dessert? I think definitely…here's a Vodka Lemonade Slush from The Marvelous Missadventures of a Foodie –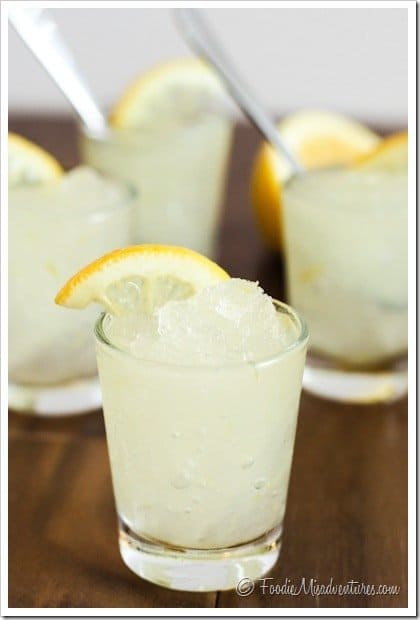 You can't get more simple than this drink…vodka, lemonade, lemon zest and water.
Then just freeze and enjoy. Perfect for cooling off on a hot summer day…or instead of a heavy dessert on a hot summer day.
And sometimes you just need to get it done with a shot. Here's the ElPadre from Hornitos –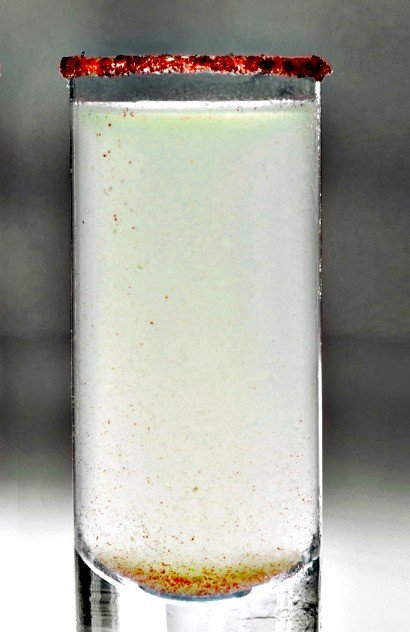 And one more from Hornitos, this LeMANade –
This one's an easy one… Stir together 2 parts Hornitos Plata Tequila, 1 1/2 parts lemonade, 1 1/2 parts ginger ale and 1 1/2 parts lime juice. Enjoy!