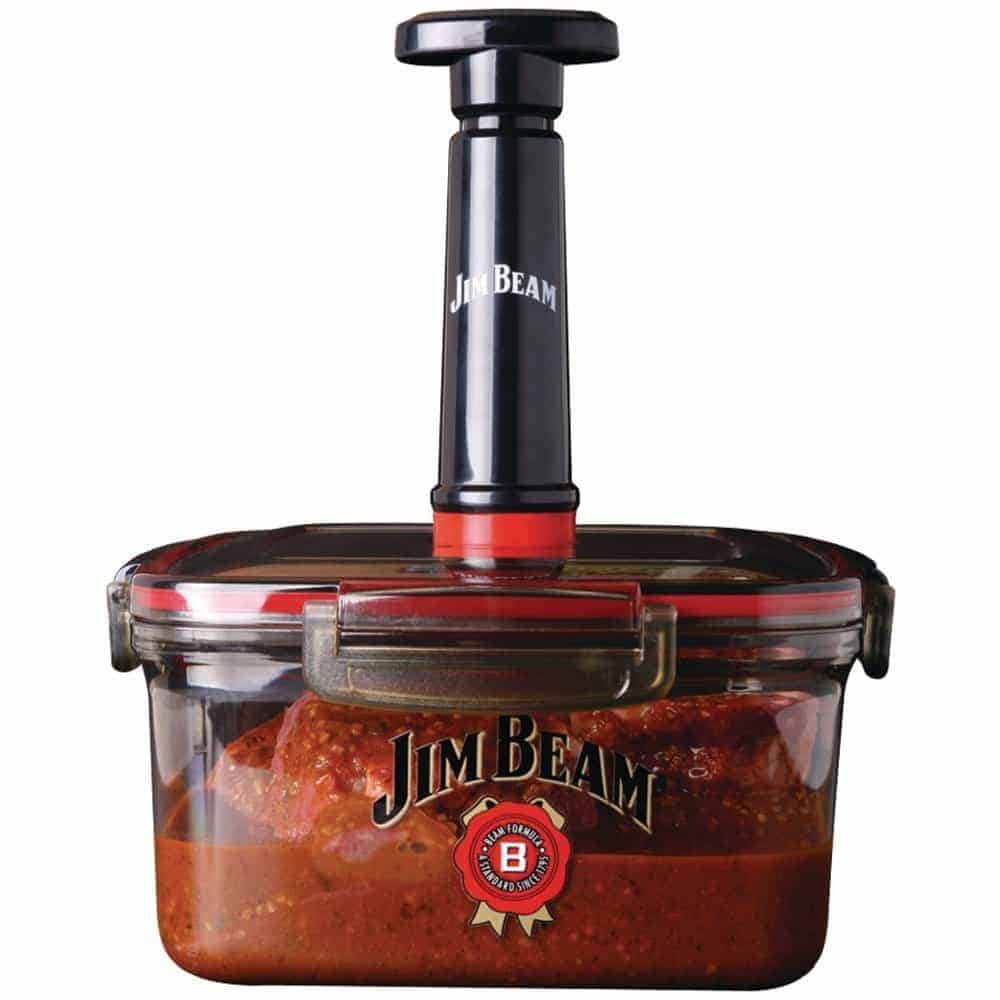 Food and gadgets with whiskey are on the blog this week, so I'm starting of with this Jim Beam Vacuum Seal Marinade Box
for the next giveaway!
This marinade box actually comes with a pump that sucks all the air out of the container locking in the flavor and speeding up the time it takes to actually get good taste from a marinade. It claims to get good flavor from a marinade in 2 hours. So if you forgot marinate those flank steaks last night, throw them in this Marinade Box and dinner is saved.
I think pretty much every piece of chicken or beef that goes on a grill needs more than salt and pepper…some sort of marinade is usually necessary. But we just don't always have the time that it takes to really get something good and soaked.
One of my favorite things to use for marinating is booze. Shocking, I know, but a good quality booze really makes a marinade in my opinion. Especially whisky. I started experimenting using whiskey to cook with when I made my Hudson Whiskey Chicken Bites. I kept adding more whiskey to the sauce, and more…and more. I really wanted something called "Hudson Whiskey Chicken Bites' to actually taste like whiskey.
And they did. You should check out the recipe here.
This week I'm going to be sharing another whiskey-infused recipe of mine with you – you definitely want to check back for that…it's a good one.
There's also a lot of expensive versions of these kinds of marinade boxes that you can buy for up to hundreds of dollars. Believe me, I looked at them. Not for me.
But if you're not looking so spend $500 on a kitchen gadget that you might use 6 or 7 times a year, this one is under 50 bucks – or better yet, if you enter to win, you'll get it for free!