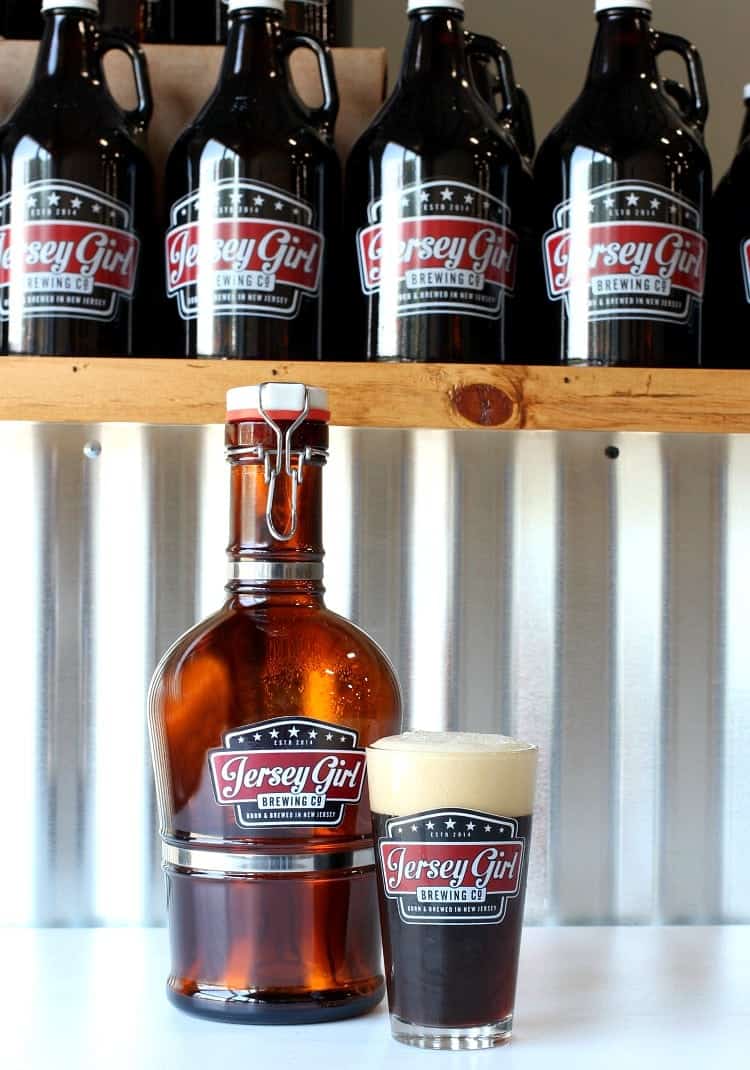 Local breweries are some of my favorite places to visit, and Jersey Girl Brewing didn't disappoint at all!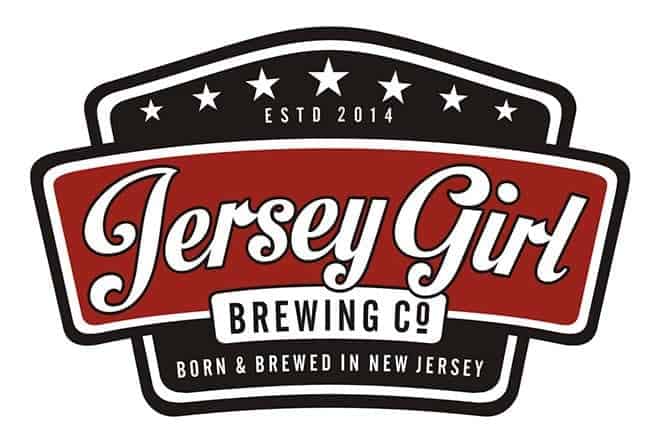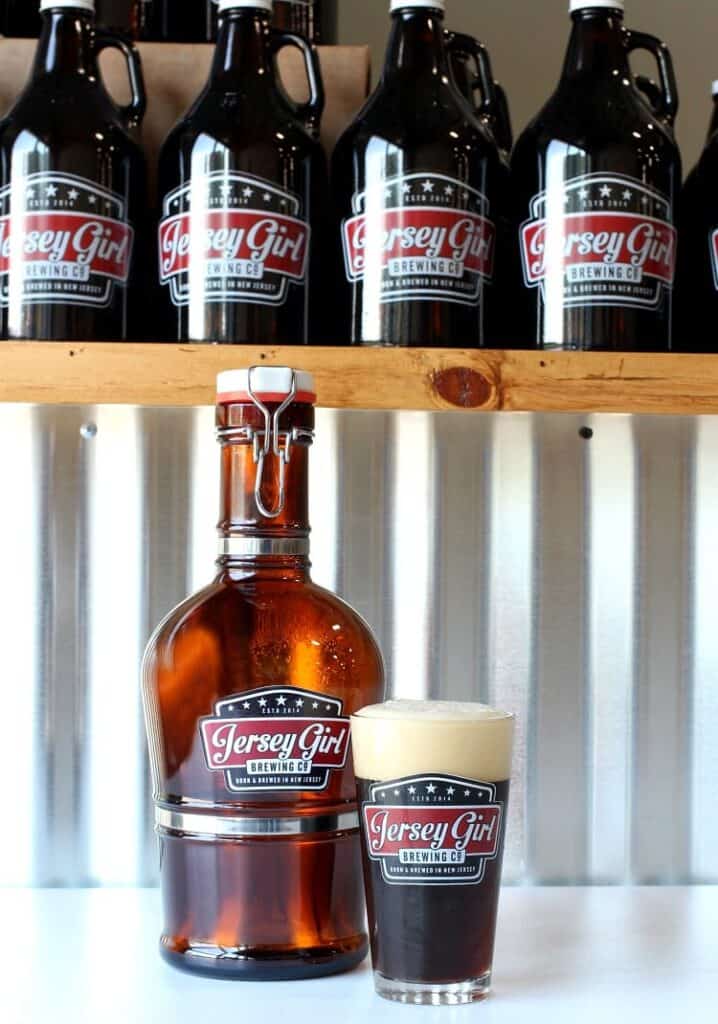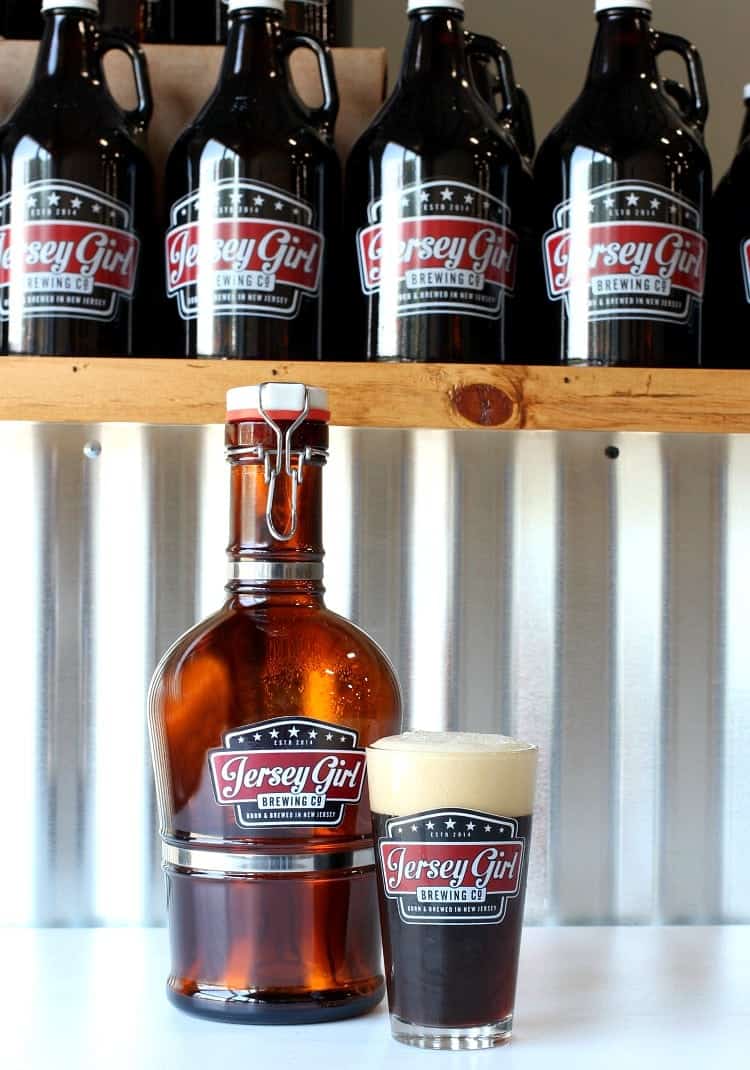 It's a good job sometimes, driving to a local brewery at 10 am to take some pictures and sample some amazing craft beer.
Not a bad deal at all.
The owners Charles Aaron and Mike Bigger have a huge love for craft beer, which is why they decided to finally open Jersey Girl Brewing in their home town of Mount Olive. The day we visited we met with Charles, definitely a fun guy who knows his stuff. He's got a good gig too, right? Doing what he loves and sampling amazing craft beer whenever he wants.
Look at that smile, this is a happy dude.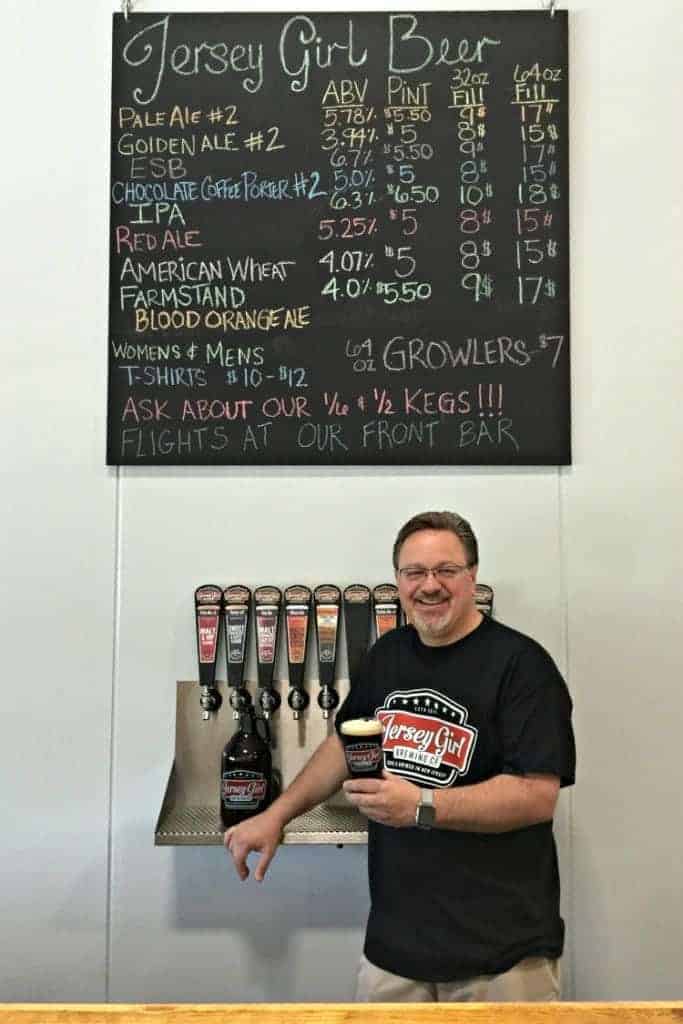 That picture there was taken in the back room "party" bar area. You can book out the space and bring in some food and start pouring the beer. It's a great space with tons of light, all sitting right next to where the magic happens.
We couldn't get too close since they were actually brewing today, something about high temperatures and possibility of things exploding if we messed them up. So we stayed far away, but close enough to get a quick pic. That's head brewer Jodi working on the next batch of beer…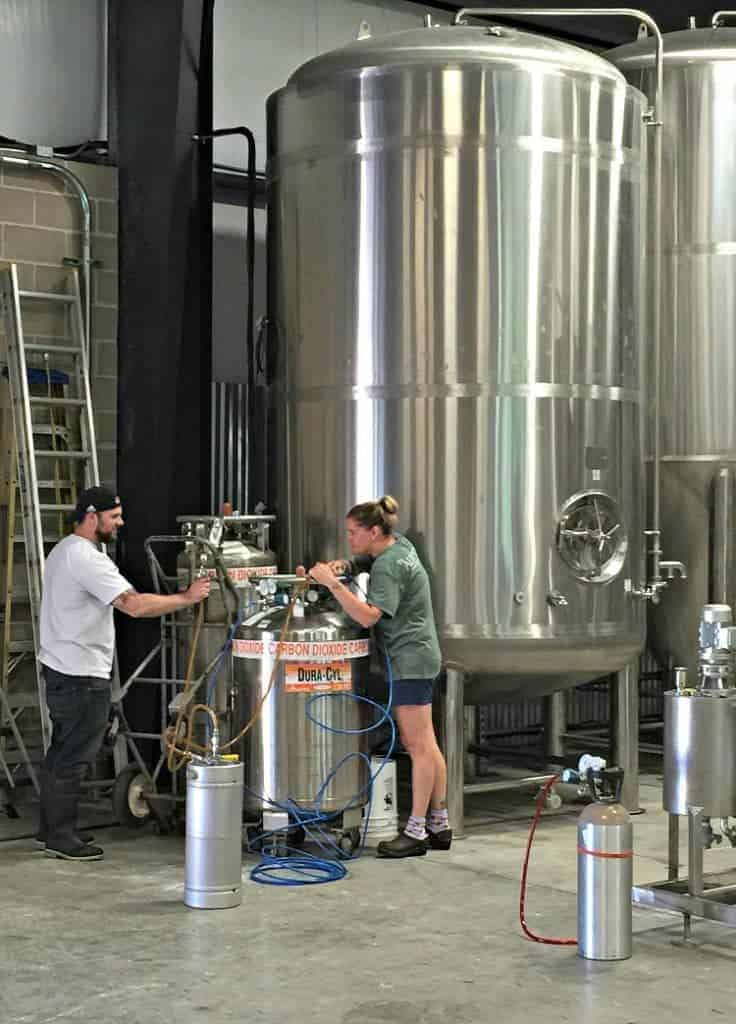 Let's go back up front to the bar area where you'd go to sample a few beer flights and hang out for happy hour.
The front bar area is awesome, a bunch of these cool whiskey barrel tables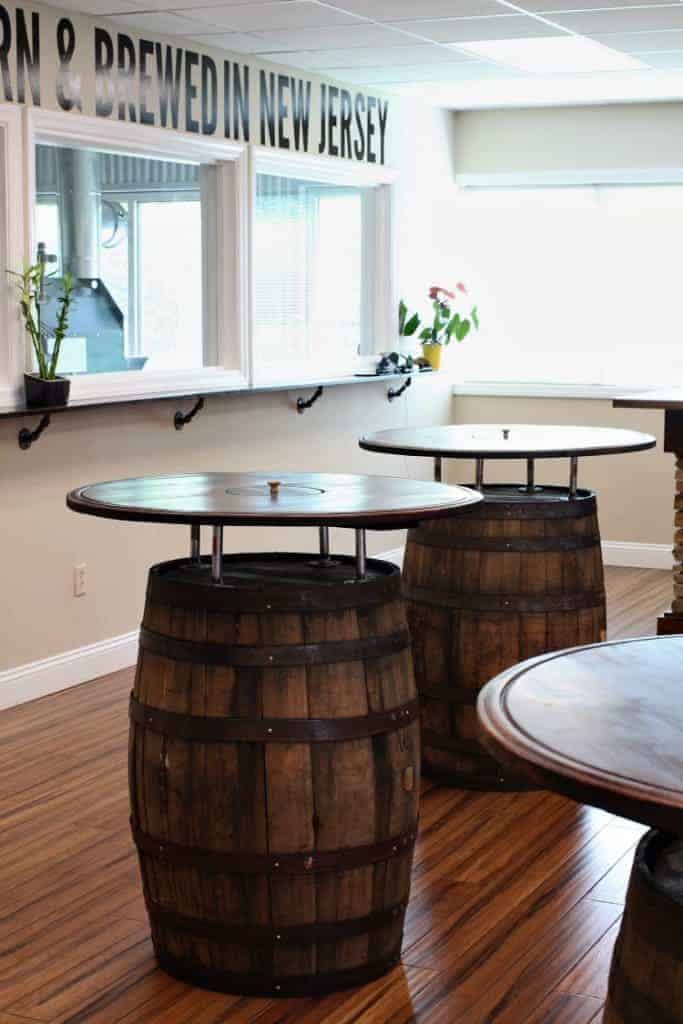 Grab a few growlers, fill them up and get ready to enjoy some fine, craft beer.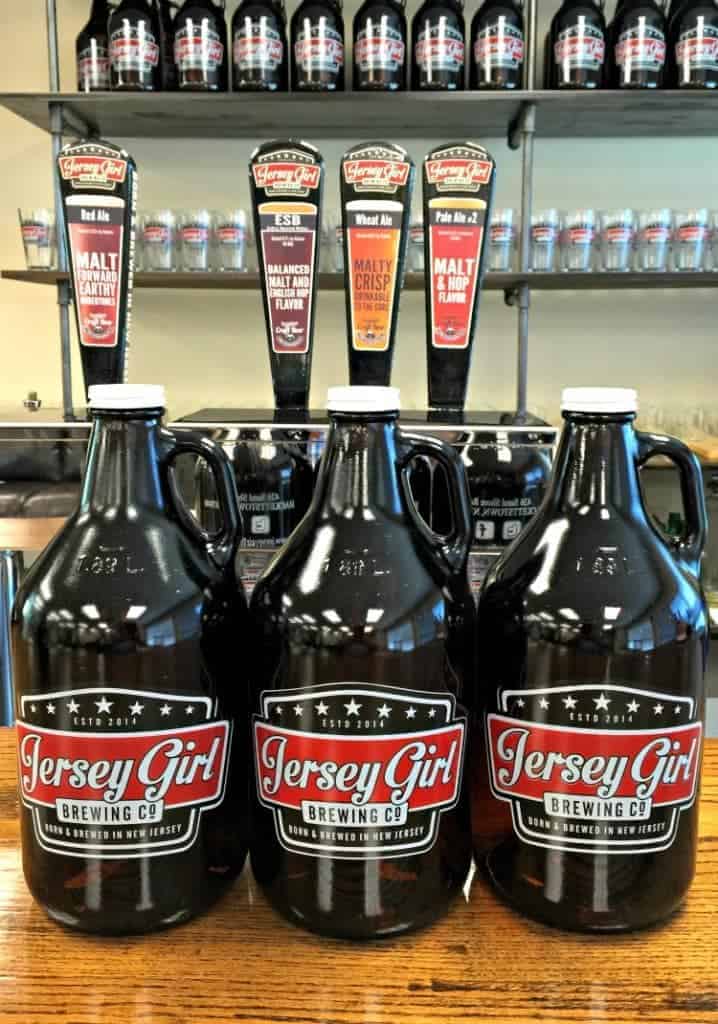 And what will you be tasting? Here's a picture of the menu, I'll tell you it's hard to choose favorites here. That's why the flight tasting is perfect so you can really sample them all.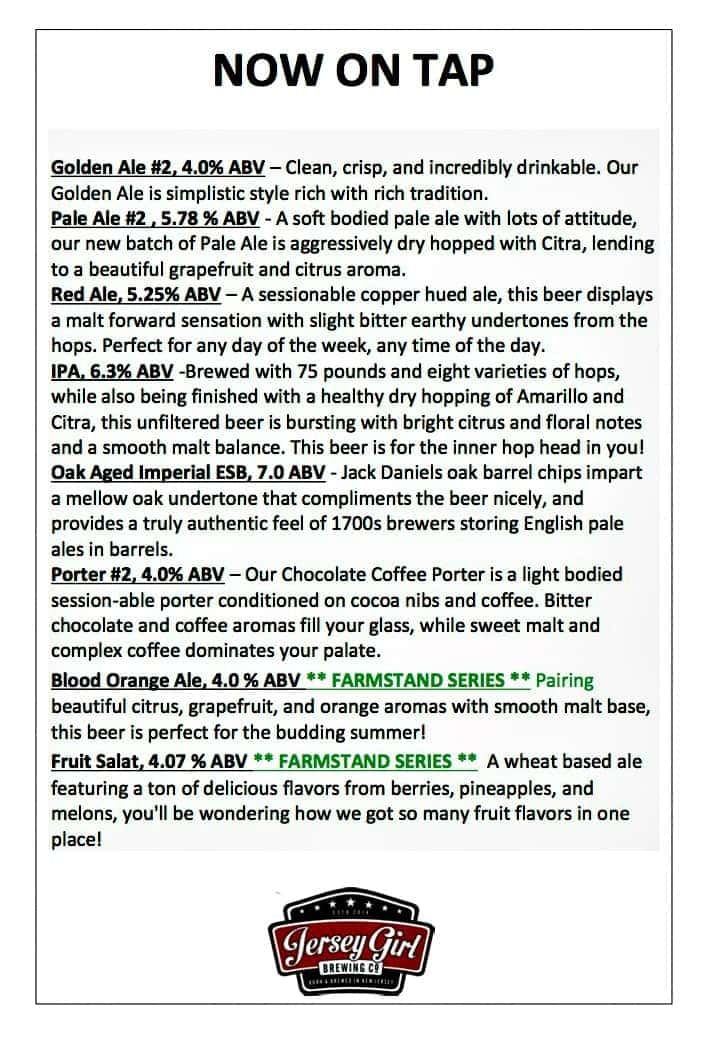 The FARMSTAND Series really stood out for me, especially the Blood Orange Ale, man that stuff was good. Light and citrus flavored – very refreshing. I could definitely see grabbing a few growlers full of that to take home.
The have some flavors coming out this summer too that I can't wait for – Strawberry Rhubarb and Peach. So look out or those flavors soon…
And then there was the Sweet Chocolate and Coffee porter. For a guy like me who doesn't drink coffee to like this one so much was pretty cray. Even crazier, Christie who thinks she doesn't like dark beer at all LOVED this one. It was her favorite of all that she tasted.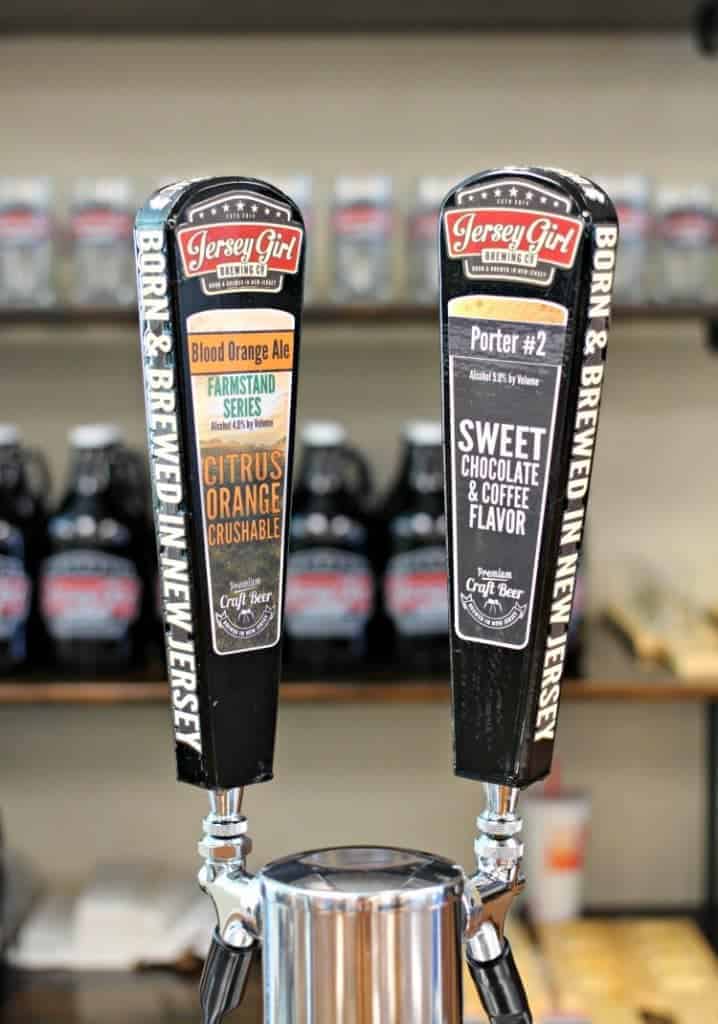 There's our flight, served up nice and frothy and cold. Starting from the light brews and heading back to the darker brews. Charles told us that one of the favorites of the house is their Red Ale and the ESB (Extra Special Bitter) also very surprising to us that we loved that one. Don't let the name fool you, it's not bitter at all.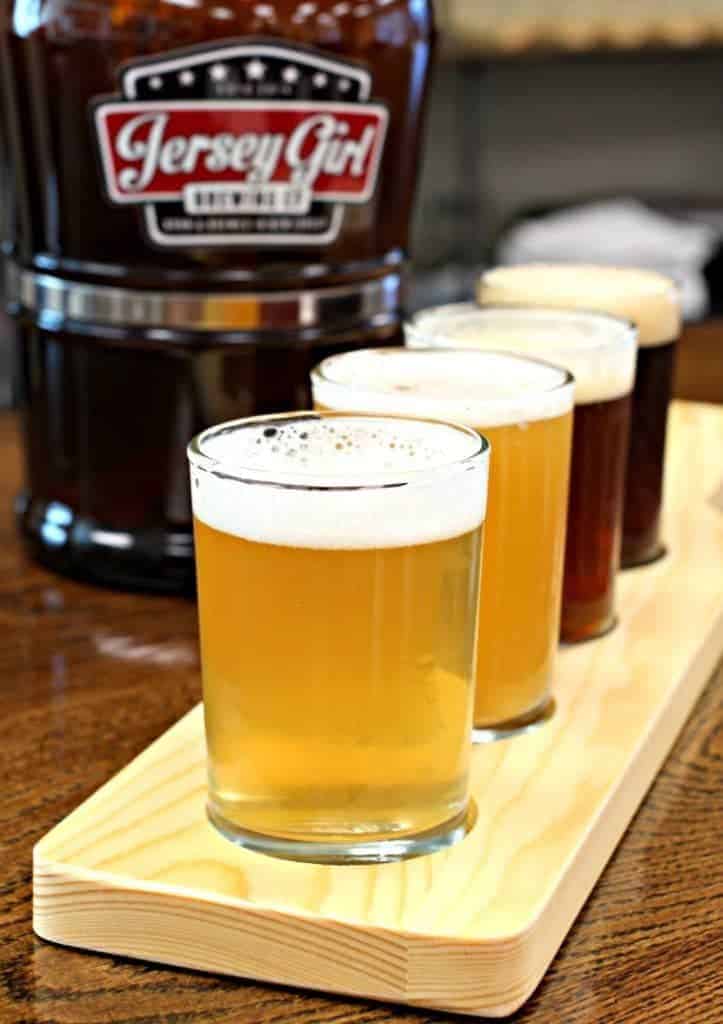 So if you ask these guys about how they came up with the name for Jersey Girl Brewing, it doesn't have anything to do with Bruce Springsteen. Oh well, I knew it was too good to be true…
What it meant to them was that they wanted to create a regional beer flavor, and the true essence of a Jersey Girl. And I quote from their site, "Complex, deep, layered, bitter, sweet, subtle and sophisticated."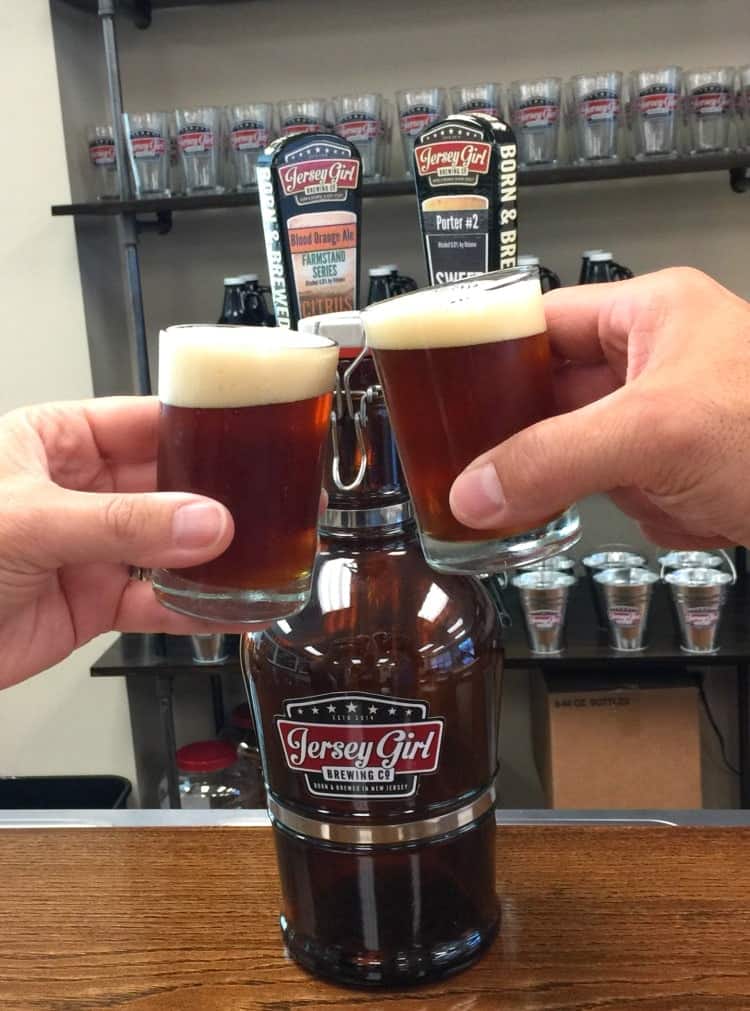 And I think they nailed it.
So I raised a glass with my Jersey Girl and we had a few toasts that day…
I do think they've got it right though, as they say on their web site a quote from Bruce Springsteen…
'Aint Nothing in the world like a Jersey girl!