Holiday Gifts from Minted are such great gifts for the whole family! We've already gotten a few, check out what's on the list…much more than just cards!
We've been getting our Christmas cards from Minted for a few years now.
Christmas cards are Christie's thing. It's not that I'm not willing to help, I am. I can run them right over to the post office, get stamps, put them in the box…I'm good with that.
But figuring out pictures and the design – it's all her. And the addresses of all the people – that is definitely her.
SO when she found out that Minted has a free Address Assistant she was pretty darn excited. The only thing you have to do is get your addresses in one time. ONCE. And then it's in there for good. So of course you're going to go back there and order your cards next year too, right? I mean it would be crazy not too. Pretty smart Minted…pretty smart.
But what a time saver it is, I have to say.
For Christie I mean…
Another time saving feature that Minted offers is their Find it Fast option. What you do is upload the photo you want to use and then sit back and watch as it shows up in hundreds of card designs, right before your eyes. You can easily flip through and see which designs work the best with your photo and which ones you like the best! It's pretty cool, the only problem with this feature is that we had really hard time choosing just one – they all looked so good!
So more on our Christmas cards later on when they come, I'll be sure to share them with you, but today I'm going to talk about all the cool gifts that Minted has to offer. Honestly I had no idea that they were so much more than cards until I started searching…then my shopping cart was full.
The first thing I found were these milk glass cake stands. Anyone who really knows me knows that I have a few cake stands in my collection. I guess it might seem strange for someone that's not really a baker but I just think they look cool – weather you make the cake yourself or not – the stand really makes it look even better!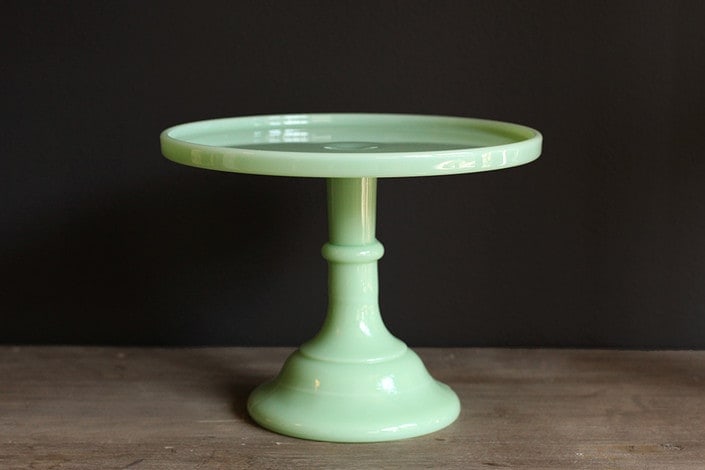 Another really cool decorative item was this Bubble Apothecary Jar. I grabbed one to put all of our shells in that we collected last week on our amazing vacation to St. John…I need something sitting out on a table somewhere to remind me of that vacation all the time.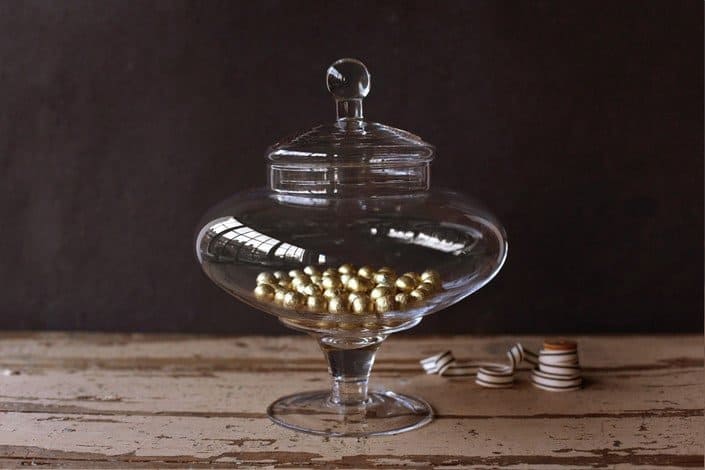 Christmas decorations? Yep, they've got you covered for those too. Starting with these Foil Table Runners –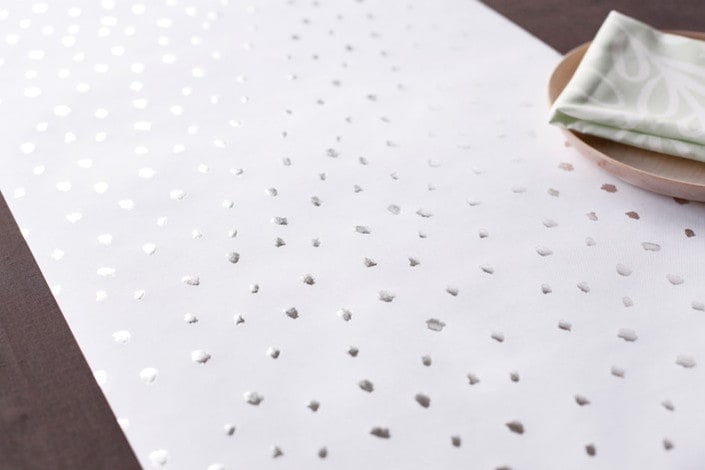 This foil table runner would work for Christmas and right on into New Year's. Keeping a simple pattern on the table means that you can decorate with more colorful items on the table…like green Christmas trees, red elves and all those fun plates that one relative gave you that you just smile and put in a cabinet somewhere until Christmas…those will work too.
These 3D Paper Tree Centerpieces will go perfectly on that foil table runner –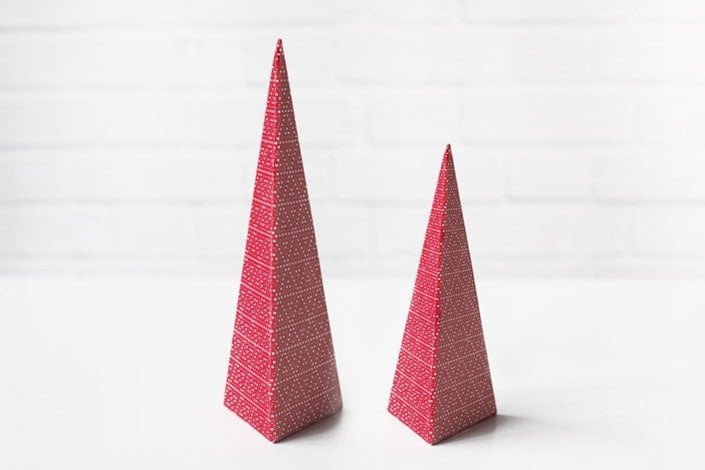 They also come in silver, green and gold so you can grab them all at the low price they're on the Minted website for, depending on how big your holiday table is!
Of course Minted has a few Christmas Ornaments too –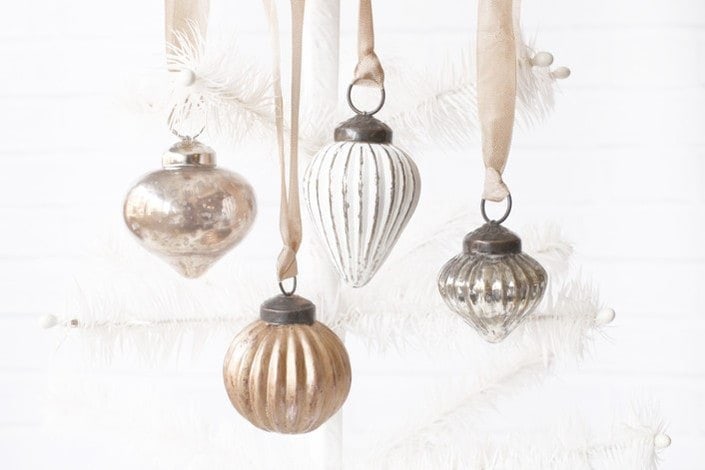 These classic Vintage Metallic Ornaments are on our tree as I speak (or type) We even use them in some of our food and drink photos on the site here…recipe coming soon…
Now I'll talk about gifts for other people, not just the gifts for yourself…
I love this Heart Snapshot Photo for the Grandparents –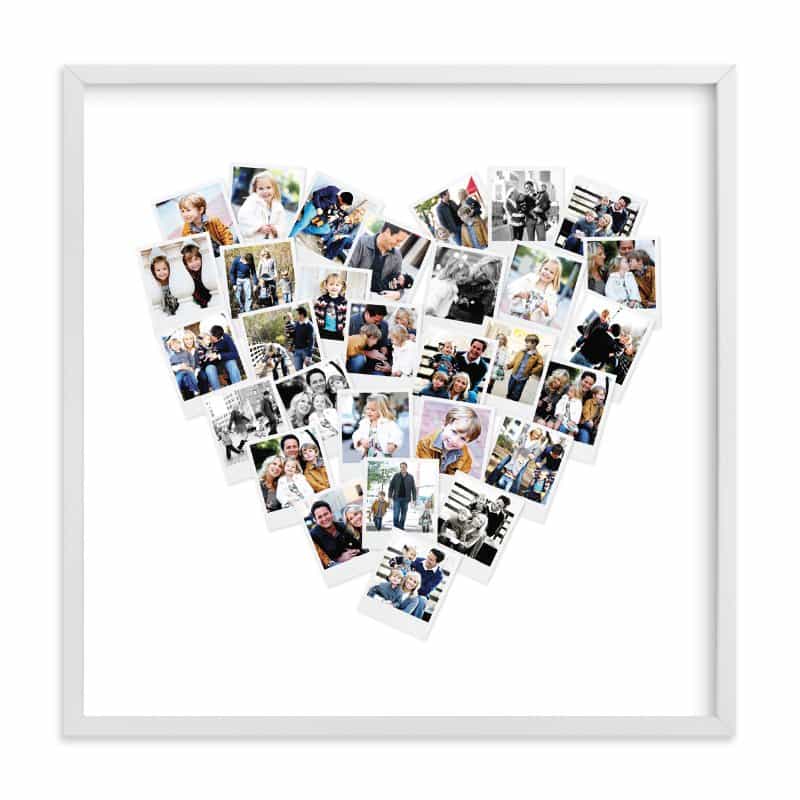 It comes in all types of sizes from an 8″ x 8″ all the way up to a 44″ x 44″. You personalize it right on the Minted website, they have the layout all done there for you. Just upload your photos and place them where you want them to be, they take care of the rest!
This Art Print is going up on our family room wall because it says it all –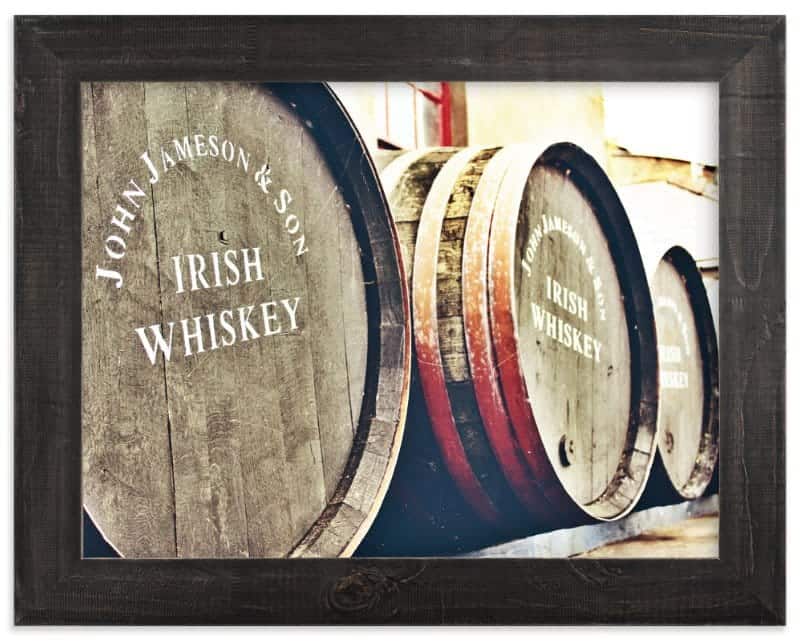 Am I right or am I right? We only get better with age…just like a good bottle of whiskey. Life motto here people, life motto.
The next Rosé All Day art print is for the wine lover in your life or maybe a good gift for a sister or a girlfriend –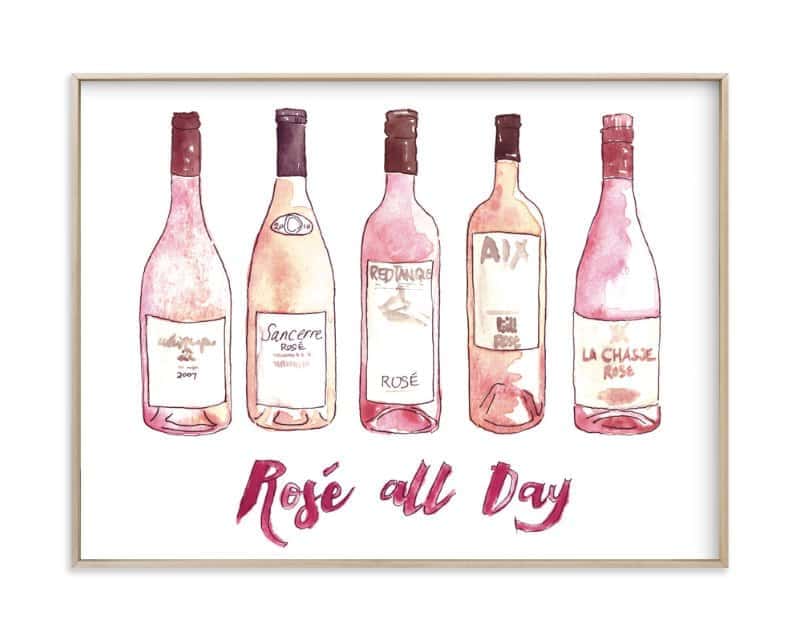 Like what is up with all the rosé ladies? Is it really that good? It must be because Christie and her friends all go crazy for it. She and a friends of hers had a mission over the summer to find the "perfect" rosé. Not sweet, not too earthy and more on the dry side. I'm glad to report after many, many bottles they found the one they like best.
Problem is that they just keep finding more…
This Friendly Elephant customizable art print is a great gift for someone doing a babies room –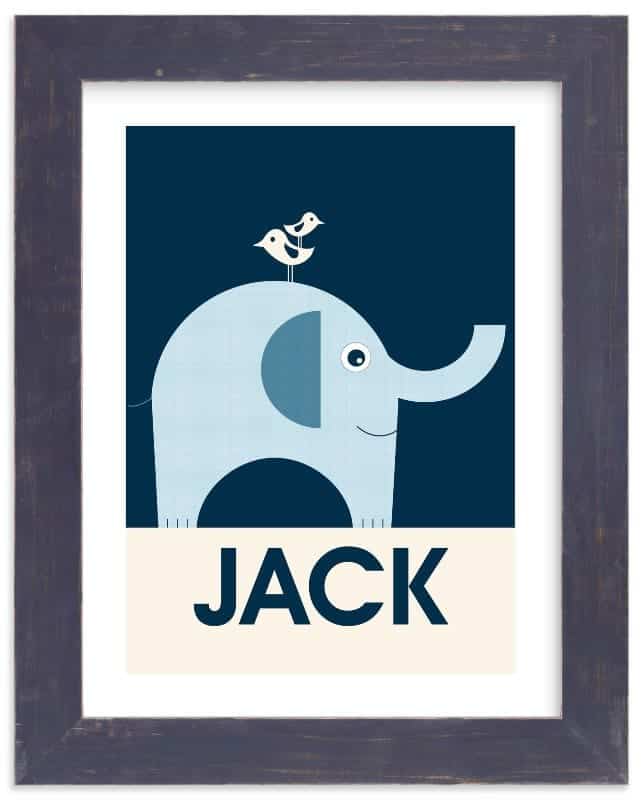 There's a ton of art prints for a nursery or a small kid's room, you can personalize them for yourself or they make a great gift!
For a child that's a little older, try one of these Room Signs –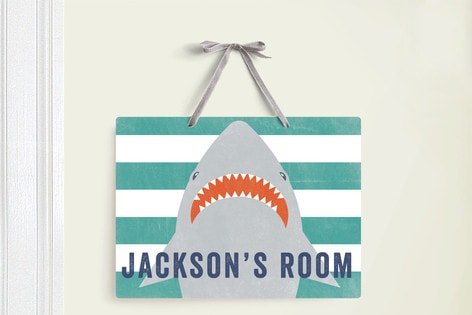 You can hang them on their bedroom door or on a wall in their room. Kids love when things have their name on it – so this is a great gift for most ages!
How about a teacher's gift? They've got that too. This notebook would make a great gift for your favorite teacher!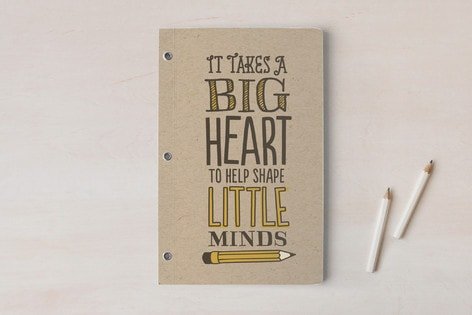 It's a perfect price point, so you can get a couple of these notebooks. I know both my kids have awesome teachers this year, thinking I should grab a couple of these for us too!
So head on over to Minted and check out these gifts and tons more…you might even find a few things for yourself!
This post contains affiliate links in my collaboration with Minted, all opinions here are mine.